Not only is skiing a fun and sociable sport, but it's also great for your physical and mental health. As an aerobic endurance activity, skiing helps you burn calories and lose weight. And by releasing endorphins and adrenaline into your bloodstream, you can improve your mood and get an overall sense of wellbeing and contentment.
When you're travelling abroad, skiing is also a fantastic way to make friends. You can ski in so many parts of the world too. Here are 21 of the best places to ski, all the way from the Americas and Europe to Asia.
Whistler Blackcomb, Canada
Whistler makes it onto pretty much every 'World Top 10' list when it comes to ski resorts. It's the type of resort that has people coming back year after year, and the epic terrain offers a lot of variety for skiers at every level. With over 32 square kilometres of snow-covered mountainside and over 200 pistes, you won't get bored. This hugely popular resort is also a great place for new ski instructors to find their feet, with courses and instructor jobs widely available.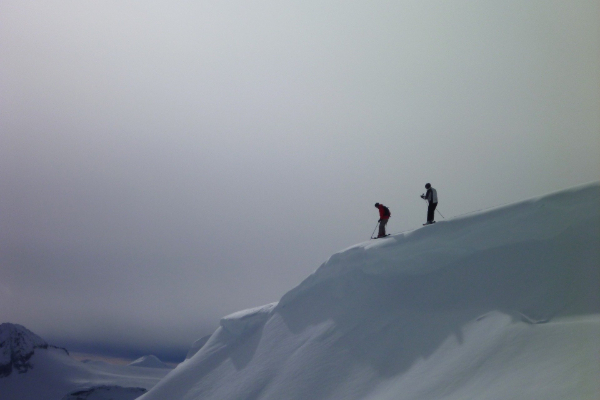 Tremblant, Canada
Tremblant is another of Canada's amazing winter sports destinations. As well as cross country skiing, there's excellent snowshoeing, snowboarding, fat biking, and much more. Then of course there's the après ski, attracting young and hip crowds from Montreal as well as travellers from across the globe. Additionally, if you're hoping to fund the next leg of your travels, you'll find both summer and winter hospitality jobs in Tremblant. Earn some extra cash, ski and party, and improve your language skills in this French speaking region of Canada.
Niseko, Japan
Located on the northern island of Hokkaido, this Japanese skiing destination is a snow-covered paradise. With a huge 15 metres of average snowfall, it's no wonder that Niseko is the country's premier ski resort. Made up of four interlinked resorts, Niseko (known as "Niseko United") offers an unbeatable choice of terrain. You'll find everything from ungroomed areas to perfect powder pistes and pipes. There are also some world-class runs where you can enjoy pristine tree skiing, and you won't be disappointed with the food to refuel with after. If you're backpacking in Japan and want to experience a unique combination of winter sports with the best soba noodles on the planet, this is the place to add to your bucket list.
Zermatt, Switzerland
We simply cannot mention the best ski destinations without talking about Zermatt. As the highest resort in the Alps, it's got the views. The incredible peak of the Matterhorn can be seen from just about anywhere on the slopes! It also boasts the greatest vertical drop in Switzerland, and there's all year round skiing at the Matterhorn Glacier. If that wasn't enough to convince you, Zermatt is also a gateway for adrenaline junkies who want to go off-piste. So there's something for everyone here.
Kaprun, Austria
Kaprun in Austria is one of the top places to do a ski instructor course with a guaranteed job. Home to the Kitzsteinhorn Glacier in the High Tauern Mountains, Kaprun offers amazing vistas as you take on the slopes. And when you're not skiing, you'll find the nightlife to be excellent too. Other activities include tobogganing, ice driving experiences, snow mobiling and zip lining.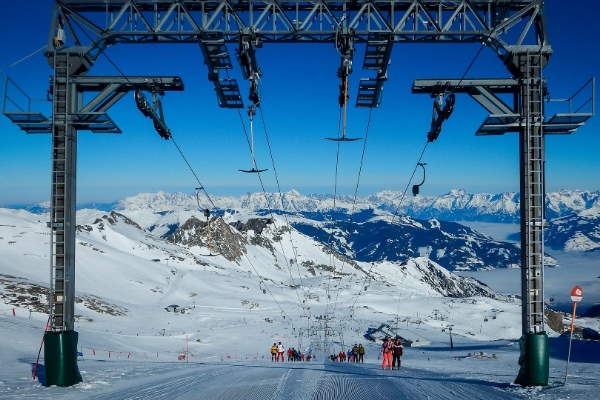 Banff, Canada
If you want to experience the famous Rocky Mountains, spend a winter living and working in the town of Banff. There's plenty of hospitality work, where you'll get the chance to meet likeminded travellers just like you. The skiing and snow sports is top notch here, and local job perks often include a free season pass thrown in.
Revelstoke, Canada
Another amazing ski destination in Canada is Revelstoke. It's North America's most vertical ski resort at 5,620 feet, but there's a wide variety of terrain, making it suitable for skiers at every level. Beginners and pros are welcome alike. And with a brand new nursery area and over 45% of slopes being intermediate, this is one of the best resorts to build your confidence.
Courchevel, France
Despite its high prices and glam status, Courchevel isn't just a place for tourists. It's a place for serious skiers in search of snow thrills. The resort is a part of the world's largest alpine ski area, offering more than 600 kilometres of terrain and interconnected ski runs across 10 summits.
The snow here is well-groomed, and there's a legendary black run that's considered to be one of the trickiest in the world. So if you're looking for a challenge, head to Courchevel in France for your next ski adventure.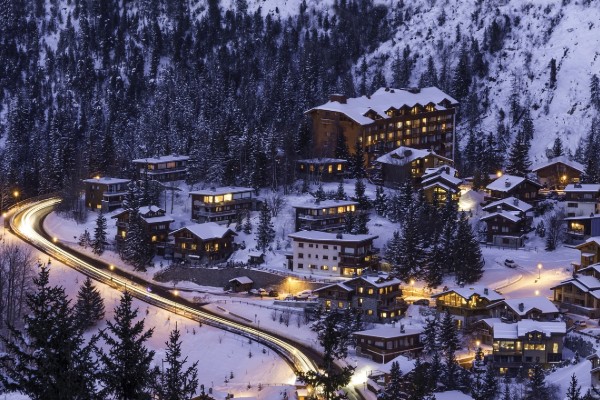 Portillo, Chile
Hidden away in the Chilean Andes and surrounded by the 19,000-foot Los Tres Hermanos peaks is Portillo. This is one of the most remote locations you can get to in Chile, and the resort sets the standard for classic ski experiences in the most spectacular setting. With over 60 years of history, this family-owned resort promises the best service and hospitality. If you're volunteering in Chile or travelling here with friends, don't miss it!
St. Anton, Austria
If you're looking for the best place to party and socialise while travelling in Austria, add St. Anton to your bucket list. This ski resort is fantastic for skiers at every level, with 280 kilometres of well-groomed terrain and a modern infrastructure for getting around during your time here.
The village itself is also a great place to stay, with plenty of things to do and endless après ski bars all with fantastic atmosphere, good music and energetic crowds.
Bariloche, Argentina
San Carlos de Bariloche, commonly known as just "Bariloche", is a town in Argentina's Patagonia region bordering Nahuel Huapi. As well as being a total magnet for ski and snowboard fans in the winter time, the town is also a popular destination for those who love chocolate. Hiking is also highly recommended by the Lake District area.
Cortina D'Ampezzo, Italy
Experience views of the Cinque Torri peaks from the stunning Cortina D'Ampezzo. In this upscale resort, you'll be in the most beautiful setting and you can enjoy high-end glamour while feeling off the beaten track. Known only to the most dedicated, well-travelled skiers prior to the 1956 Winter Olympics, Cortina is a hidden gem in Italy's Dolomite Mountains. While accommodation costs a lot, the ski pass is great value, giving you access to the lifts and trails of a dozen different resorts and over 400 kilometres of interconnected slopes.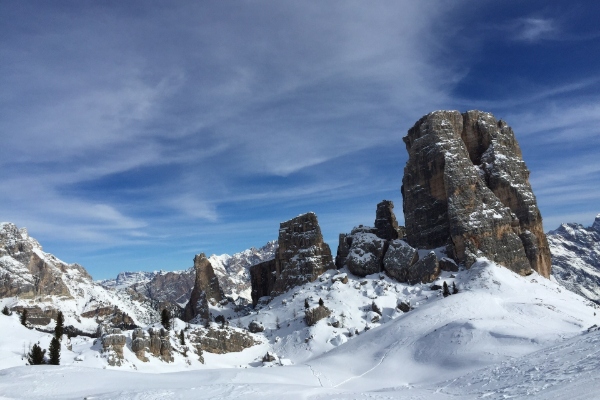 Cerro Catedral, Argentina
The Andes has the tallest mountains outside of the Himalayas, and Cerro Catedral is one of the best places to take in the views. Located in the Patagonia region of southern Argentina, Cerro Catedral is absolutely breath-taking. Named for its cathedral spire mountains, this destination is not to be missed for the vistas. There's 1,150 feet of vertical and 3,000 skiable acres to be explored, with off-piste and tree skiing too. So there's something for every type of skier. The season lasts from June to October, but August and early September promise the best conditions as well as the smallest crowds.
Kitzbühel, Austria
Kitzbühel, more often referred to as "Kitz" is one of the most beautiful ski destinations in Austria. In this small alpine town, you'll be charmed by its history and the wonderful medieval buildings. It's a fantastic destination with amazing food and drink, excellent shopping, good nightlife, and much more.
The town is perhaps best known for its annual Hahnenkamm, which is a tough downhill ski race on the World Cup circuit. But the best thing about skiing here is the tradition. The sport has remained the same for over 125 years, and there are perfectly groomed slopes for every level. The entire ski area is extensive, stretching across Tirol and Salzburg as well as seven municipalities, and there are 57 cable cars taking people up to the mountains every day.
The Remarkables, New Zealand
Home to New Zealand's best slopes is The Remarkables – a stunning mountain range that will make jaw drops to the ground with its beauty. There are wide runs that appeal to people of all levels and abilities, and there are plenty of safe areas for beginners to get in some practice.
What's even better is the convenient location, just a short 35 minute drive from Queenstown. So you can combine a city and ski holiday in South Island. Combine snow sports with vineyards and mining history, or let off some steam on the slopes after joining one of our New Zealand volunteering programs.
Telluride, U.S
This former mining town in Colorado is set in the Rocky Mountains and is both an excellent ski resort and golf resort. The town itself features a number of historic landmarks, including the Sheridan Opera House and the Telluride Museum. There are also some wonderful winter trails for hikers, as well as activities like ice climbing, snowmobiling, snowshoeing, snow biking and heli-skiing.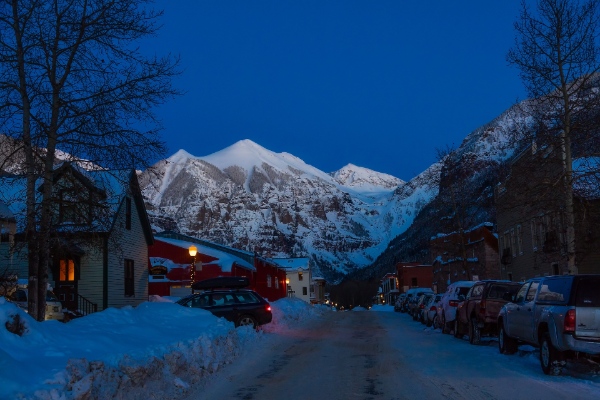 Shames Mountain, Canada
Located in the far northern point of British Colombia in Canada, Shames Mountain is as close as you can get to the Alaskan border. Not only does it have an awesome remote feel, but it's also Canada's first ever locally-run cooperative ski resort. This means that the hospitality is unbeatable, and you'll get a friendly service form the staff here. It's a fantastic community where everyone from pros to beginners are welcomed with open arms. Though the resort is small, it's a well-organised one. And what it lacks in infrastructure, it certainly makes up for in soul, terrain and back country access. The tree runs are not to be missed, and neither is the acres of steep and deep back county touring.
Baqueira-Beret, Spain
It may be a surprising destination for skiing, but Baqueira-Beret in Spain is one of the best places in Europe where you'll find value for money for a ski holiday. You'll be able to find affordable accommodation as well as some of the finest tapas restaurants in the country. This area has long been cherished by local skiers, including members of the Spanish royal family, but is very much a hidden gem to the rest of the continent. This resort sits in the folds between France and Spain and boasts over 150 kilometres of snow terrain, all of which is perfectly groomed.
Poiana Braşov, Romania
Although extremely popular with hikers, Romania is one of the world's most underrated destinations for skiing. But come here in the winter and you'll have the opportunity to catch sight of the spectacular snow-covered peaks as well as being able to enjoy great skiing and nightlife. As Romania's premier ski resort and just a two hour drive from Bucharest, Poiana Braşov is definitely worth a stopover.
Aoraki/Mt Cook, New Zealand
If you want to experience heli-skiing, Aoraki/Mt Cook in New Zealand is the place to go. As the country's highest mountain, it's an instantly recognisable landmark and has graced the silver screen in multiple films. Not only is it a cool movie location, but it's one of the best places for ski enthusiasts looking for a big adrenaline rush. It's all weather dependent though, and heli-skiers need to understand the avalanche risks and carry avalanche safety kits at all times.
Ylläs, Finland
The arctic landscapes of Lapland are perfect for skiing. If you dream of snow-dusted trees, the magic of the Northern Lights, or the glow of the midnight sun, Ylläs is a unique winter resort that you won't want to miss. As Finland's largest ski resort, it's got everything you need. It's home to the country's longest ski slopes, has an excellent network of cross-country trails and provides visitors with a superb choice of accommodation at every budget.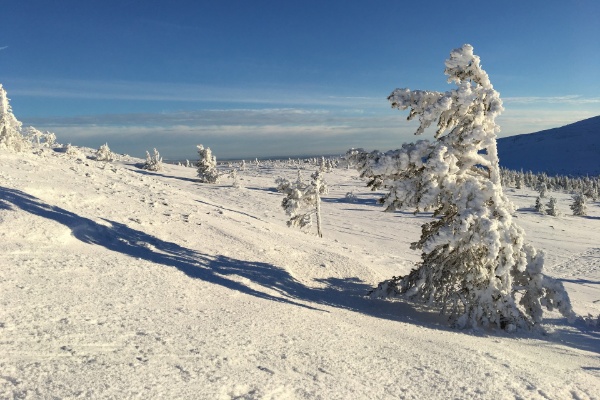 Ready to strap on the skis? Check out ski season with Oyster Worldwide and search for jobs and ski instructor courses across the continents.