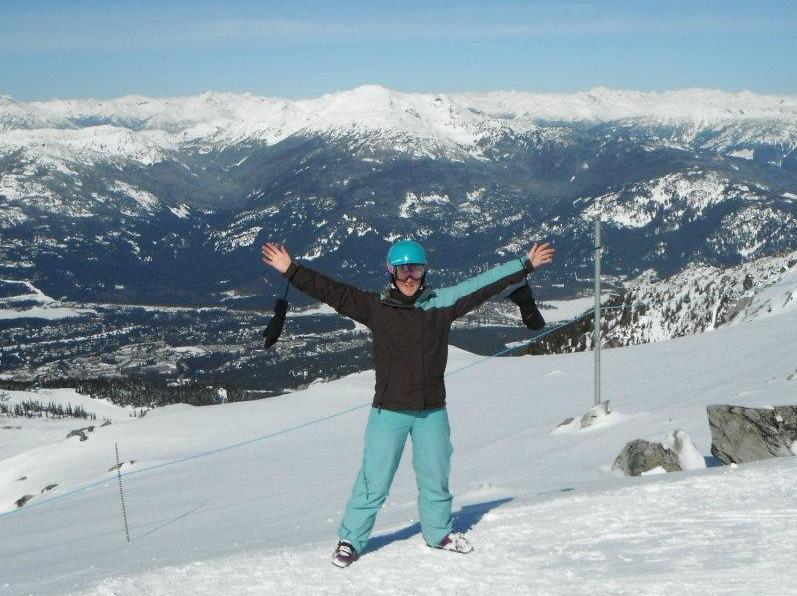 Lucy took her gap year with Oyster in 2011 and spent 5 months as a ski instructor in Canada. Here she describes her typical day working at Whistler Kids.
"During my gap year after college I spent 5 months working in Whistler Blackcomb as a ski instructor to the "minis" (3 and 4 year olds). Although no two days were the same I have tried to describe a typical day as a Whistler Kids instructor. The day starts early for a ski instructor, you may be in a ski resort but you're not on holiday (yet). Work begins in the village at 8:15am which means leaving staff housing for the most enjoyable commute to work you'll ever have; a ski down the mountain in the freshly groomed snow.
Upon arriving at the Whistler Kids centre you take your place on the bench, armed with name tags and GPS trackers, waiting to be assigned your class which will most likely have at least one crier (they are only 3 or 4 years old so we'll let them off, plus they look incredibly cute in their all-in-one ski suits!). Lessons aim to start at 9am and since the children's ski area is half way up the mountain the first challenge is encouraging (gently pushing) the children onto the cable car. Yes it moves, and yes we're getting on it. Depending on the ability of the children, my days were mostly spent on the magic carpet (sadly it doesn't actually fly) teaching the most important part of skiing; how to stop. Most children will not accomplish this very quickly and I spent a lot of time chasing after children before they crashed into the trees, fences or foam blocks. On the odd occasion I'd get a higher ability class and we'd spend the day exploring the mountain and trees, armed with plenty of cookies of course. Hot lunch is provided for free at around midday (depending on the age of the class) so eat as much as you can! The skiing is interspersed with games, story time, hot chocolate and a play in the jungle gym (even more so when the weather was at its coldest). Finally we'd all head back down on the cable car to mum and dad at 15:30, and the children were returned to their rightful owners.
During the last few weeks of the season when the lifts are open later, if all your children were picked up on time youmight be able to squeeze in one last run before heading home and crashing out on the sofa. After spending a whole week with the same class it really is amazing to see them progress from "never-evers" to being able to ski down the mountain by themselves. I may have left Whistler to head to university, but the memories of my days on the mountain with the children will stay with me for a lifetime."
Thanks very much Lucy, we are all so pleased that your memories of Whistler are still so strong. If you want to get involved and follow in Lucy's footsteps, check out our ski instructor in Whistler page for more information.