Find out what previous Whistler Ski Instructors have said about their time in Canada in these reviews of Oyster's programme in Canada: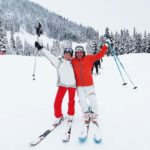 "All good here and having a fantastic time in Whistler. Thank you for all your help in making this such a smooth process. Having spoken to others who have come out with other companies it is clear to me that Oyster is the best by a mile in terms of support, information and value for money! "
Holly, Whistler Kids Instructor 2019/20
---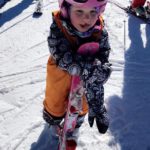 "Whistler is absolutely awesome! Everyone on the Oyster course is getting on really well and it seems as if we've known each other a lot longer – which is great! Everything has gone smoothly and Tory has been great in helping us to settle in."
Nathan, Whistler Kids Instructor 2019/20
---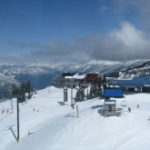 "I am thoroughly enjoying Canada and I plan to make the most of my time here. I would like to take this opportunity to say thank you for all the help you have given me enabling me to come to Canada."
Joe, Adult Ski Instructor 2019/20
---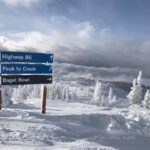 "Everything went really well, starting with the transport from the airport and the Hostel, I really appreciate the help we got with the social security number and all the stuff with the Canadian offices. In short everything that could be arranged went well."
Matti, Whistler Kids Instructor 2019/20
---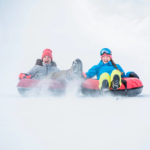 "It was great, we were walked through this experience most of the way- I became independent, I learnt new life skills and had fun! Oyster work carefully to advise people on what they're signing up for, and guide them along to their travels. It's great that they interview people to make sure they're aware and capable of doing the program they've signed up for. If you're new to travelling or doing this on your own it's a good place to start."
Eloise, Whistler Tube Park 2018/19
---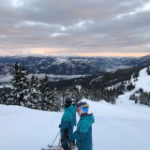 "Guaranteed staff accommodation, which was affordable and very social, really helped my settle into the Whistler life. My advice, go for it, you'll have an amazing time!"
Ailish, Whistler Kids 2018/19
---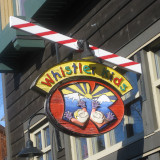 "The highlight for me was knowing that my job and accommodation had been set up for me prior to my arrival in Canada so it made the whole experience less stressful."
Alannah, Whistler Kids 2018/19
---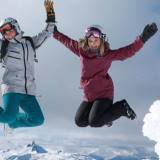 "Just wanted to say a massive thank you for making the experience amazing! I had the absolute time of my life and have come out of it a much happier and more confident person. I am now currently backpacking Europe with the people I was roommates with!"
Kirsten, Whistler Kids 2017/18
---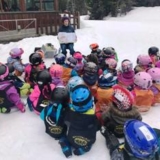 "Probably the best 6 months of my life so I would definitely recommend. The transition to living in Canada was so easy compared to other stories of people I have heard who did it on their own."
Jen, Whistler Kids 2017/18
---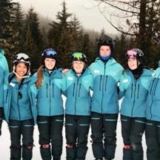 "The help from Tory, our rep has been second to none. Anything I was concerned about she could help me with. The monthly meet ups were also a great bonding time."
Angus, Whistler Kids 2017/18
---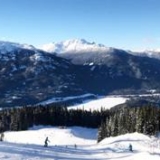 The people on the trip were amazing. It's been an experience of a life time.
Thomas, Whistler Kids 2017/18
---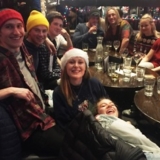 "Very good company, very helpful support when needed without being overly pressuring. It is fantastic to get the opportunity to work doing a job I live while living in a great resort! Enjoy your time here, it's over far quicker than you expect!"
Scott, Whistler Kids 2017/18
---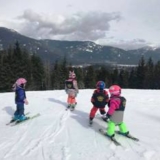 "Working with the kids and seeing them progress in their skiing was the highlight. Fill your time up with all the different things Whistler and the surrounding areas have to offer. Pack the whole season to the full."
Sarah, Whistler Kids 2017/18
---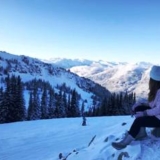 "I seemed to be a really smooth process, applying through Oyster, my emails were always answered really fast and all my questions answered before going abroad. One of the best parts of it for me was arriving in Canada already in a group, so I didn't feel like I was moving to another country completely by myself. Just thank you for making the process of moving to Whistler by myself so much easier and less daunting than it could have been :)"
Rachel, Whistler Kids 2017/18
---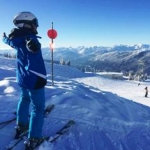 "Amazing snow conditions, more than I'd ever seen. Work was fun. Makes you first-hand see work in another location with very different procedures and customs which is fascinating to experience. The mountains are stunning so having that as your workplace is beautiful and rewarding."
Iain, Whistler Kids 2016/17
---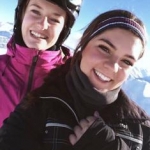 "Don't worry or be nervous before you go, your going to have an amazing time and make friends for life. If you love skiing whistler is an amazing place to go for a season and working there was amazing, I would wake up every morning and want to go to work. Living with your friends was so much fun and I would do it all again in a heartbeat if I could."
Gaby, Whistler Kids 2016/17
---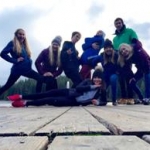 "I thoroughly enjoyed my job as a ski instructor, loved the skiing in the resort and the people I went with on Oyster became my main friendship group whilst in Canada and a few have become friends for life. Definitely go for it! I was unsure whether having a gap year after doing my degree was a good idea but once arriving in Whistler I realised it was one of the best decisions I've ever made. You will have the time of your life alongside making friends for life. Being a ski instructor meant I was able to pass my passion for skiing onto other young budding skiers. I felt like I did something worthwhile whilst having an immense amount of fun in one of the best ski resorts in the world. I have skied in many resorts in Europe but Whistler was on another level, I spent a whole season there skiing almost everyday and there are still runs that I haven't skied! Thank you for providing this programme, I will definitely be recommending it to anyone and everyone who will listen"
Polly, Whistler Kids 2016/17
---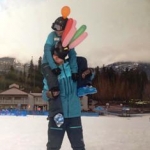 "Excellent, my time in Canada far exceeded my expectations because you'll have the best time ever!!!! Thank you for this opportunity."
Millie, Whistler Kids 2016/17
---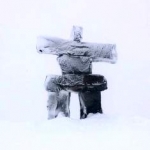 "It's a great way to see another part of the world. It is unlike anything else, will create memories that will last forever."
David, Whistler Kids 2016/17
---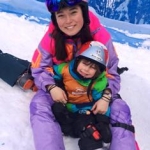 "I was nervous before about going so far away from home not knowing anyone so to anyone who feels like that I would say not to worry and that it's an advantage not to know anyone because it allows you to meet so many new people and make loads of new friends. And the way that you live together means that your Oyster friends will become like your family out there. I had the most incredible six months in Whistler and made so many amazing friends. It was also such an amazing opportunity to be able to work for one of the best ski resorts in the world and be able to ski everyday as a job. Oyster made my experience so stress free and I always knew I had someone to contact if I needed anything. Also, going with the group made it so easy to make friends and made the first few weeks there so much less daunting."
Isla, Whistler Kids 2016/17
---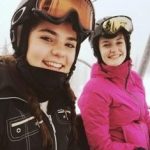 "This trip really helps you mature and is a great introduction into 'Adult life'. Also a good preparation for university!"
Sophie, Whistler Kids 2016/17
---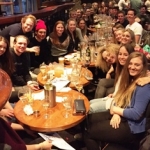 "I thought everything was well-covered and any questions I had were answered thoroughly and quickly. It was a great experience meeting new people and adapting to a new country and amazing work experience too. I had a brilliant time and can't wait to go back for my next season- thanks very much guys!"
Max, Whistler Kids 2015/16
---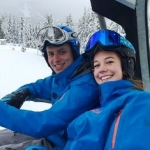 "I enjoyed it so much that I'm staying on in Canada! Be prepared to never want to leave Canada!"
Jamie, Whistler Kids 2015/16
---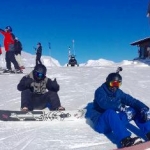 "Whistler is great place full of young and interesting people. You will learn about yourself and grow as a person by travelling and pushing yourself out of your comfort zone."
Kevin, Whistler Kids Kitchen Assistant 2015/16
---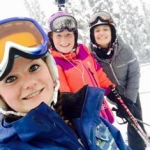 "I met some amazing people and did things I would never have expected myself to do, such as bungee jumping. It is the best way to make some life long friends and get the most out of your experience in Whistler!"
Gemma, Whistler Kids 2015/16
---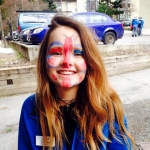 "Oyster made the process of getting to Whistler and living there so easy. I met such a great group of people through the programme. It wouldn't have been the same if I hadn't gone with Oyster. I couldn't have asked for a better season – I had an absolutely incredible time!"
Heather, Whistler Kids 2014/15
---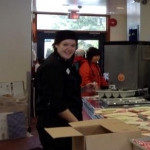 "I can't recommend a gap year highly enough – best decision I ever made, twice! You get a chance to work abroad in a great and beautiful country and get to work in a ski resort which is great fun!"
Clare, Whistler Kids Kitchen Assistant 2014/15
---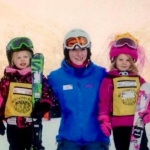 "It is such a great experience, not only having a gap year but moving across the world and starting an amazing job! You get to meet so many people from all over the world and you get to grow and develop as a young adult with people who become friends for life. Plus it's a great and unique point for your CV."
Jess, Whistler Kids 2014/15
---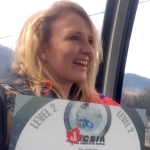 "If you love skiing or even the outdoors there is no better place to go! You meet amazing, like-minded people and get the experience of a lifetime that all your friends stuck back home are jealous of! I want to go back!!"
Kirsty, Whistler Kids 2014/15
---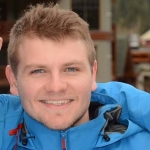 "This has been the best year of my life. You won't regret it."
Ed, Whistler Kids 2014/15
---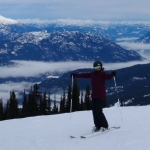 "The Oyster programme is very good value and you have so much support throughout, even after the programme has finished!"
Kim, Whistler Kids 2014/15
---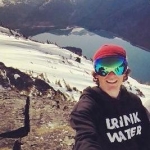 "Skiing everyday and living in probably the most friendly and scenic environment in the world, why would you not want to do this?!"
Jackson, Whistler Kids 2014/15
---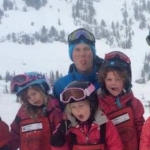 "This is a great opportunity that shouldn't be missed. The experience is guaranteed to be unforgettable and you'll leave with a shed load of memories. Thanks for all of your help to make a great gap year experience!"
Charlie, Whistler Kids 2014/15
---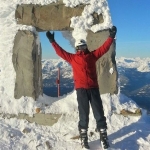 "It's a character building experience. And skiing everyday is pretty much the coolest thing you can do with your time!"
Ben, Whistler Kids 2014/15
---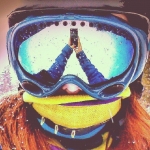 "I've just returned from Whistler and I can definitely say it's the best thing I've ever done with my life (so far..!). For my first time leaving home and travelling, I'd say Oyster were the best company to go with, as we later found out that other programs didn't offer the support that we were guaranteed OR a job confirmed. I've made friends for life and can happily say I'll be returning to Canada, all thanks to Oyster!"
Jasmine, Whistler Kids 2013/14
---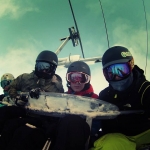 "Best six months of my life and being with Oyster made it so much better, organised and socially so good!"
Andy, Whistler Kids 2013/14
---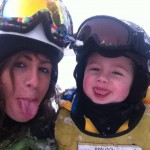 "Just wanted to let you know how much I appreciated all the help over the past winter season in Whistler. I had an absolutely unforgettable experience."
Laura, Whistler Kids 2012/13
---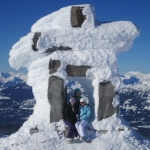 "Spending all day on the mountain in Whistler teaching skiing was a fantastic and life-changing experience. The help and organisation from Oyster made the process incredibly easy and I would definitely recommend it to everyone that loves the snow! I know I'll be going back some day soon!"
Lucy, Whistler Kids 2011/12
---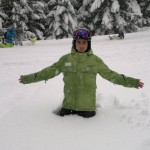 "I would like to thank everyone at Oyster who have put such a lot of effort into the organisation of our trip. You are amazing people and you are fantastic at what you do! My season in Whistler has changed my life!"
Jack, Whistler Kids 2011/12
---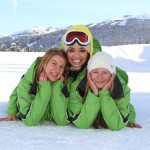 "The job was one of the best in Whistler as you get to ski, even at work! The lifestyle of skiing and going out was perfect. Everyone in Whistler has the same mentality and is there for the same reasons so it's really easy to get along with people."
Heather, Whistler Kids 2010/11
---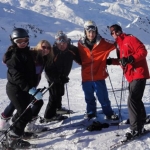 "Very helpful and proactive organisation of my gap year. Had a fantastic time and all logistics went so smoothly! Very reassuring to have Oyster Worldwide behind me as I flew to Whistler."
Oli, Whistler Kids 2010/11
---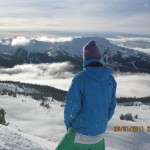 "Just want to say thank you for all your help, you made my arrangements to get to Canada very easy and my journey smooth and stress free."
Jake, Oyster food and beverage worker 2010/11
---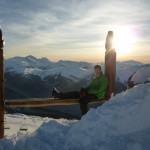 "The programme lived up to my expectations and much more! The group got on well and made friends straight away, the work was really good and the supervisors were easy to talk to. I didn't have any problems while I was there, but it was reassuring to know that Tory was there if we needed some backup."
Matt, Whistler Kids 2009/10
---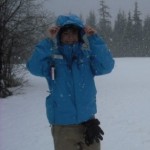 "I just wanted to say a big THANK YOU! I had the most amazing time last year and even though I'm enjoying Uni now, it just does not compare to my experience in Whistler There is not one person I didn't get along with and still today, we still speak regularly. It was the time of my life. Nothing will ever compare and I met some of the loveliest people ever! Thank you so much for making it possible for me."
Kelly, Whistler Kids 2008/09
---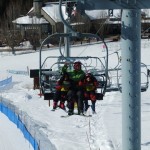 "I would like to thank you and the Oyster team for everything you have done. By coming out here I have opened a door I didn't even know was there."
Will, Whistler Kids 2008/09
---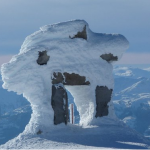 "I just wanted to take this opportunity to thank you a million times over for the amazing work you do, especially for organising my placement in Whistler. Summer is, if possible just as epic as winter in Whistler, the five lakes provide an amazing range of activities and the weather is gorgeous. I can honestly say it was the best thing I have ever done and could never have done it without you."
Jas, Den Master 2008/09
---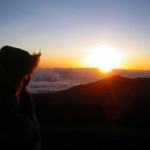 "I settled in quickly and found everyone in Whistler very friendly and welcoming.
I always have a bit of doubt before going to a new place. Will I enjoy the job? Will I like the place? Will I get on with the people? But as soon as I arrived I loved it, everything seemed perfect!"
Nicola, Whistler Kids 2007/08
---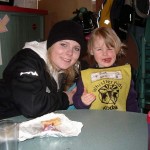 "Oyster sent me on my first adventure to Whistler, and I have been hooked on travel ever since. I had the opportunity to be part of the Oyster team and then, after a placement in Australia and a couple of years in the travel industry in England, I am working back in Canada. Oyster not only helped with my first travel plans…they have helped shape my career path. Great team, great projects…great EVERYTHING!"
Jenny, Whistler Kids 2006/2007
---
To find out more about working a season in Whistler, check out our Whistler page on the Oyster Worldwide website.