Find out what our Oyster volunteers are saying about their time volunteering with kids in Romania in these Oyster reviews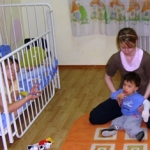 "Very well organised from both London and Romania. Oyster staff have been great."
Ann Cox, 2 weeks June 2016
---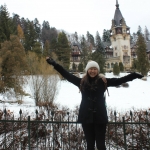 "My time in Brasov was amazing. I loved the routine I was able to get into, and I think that the days were perfectly organised in terms of hours – working in the morning, having a break at lunch time, and then going to the family homes at night. The accomodation was perfect as well – the location is amazing! I honestly can say wholeheartedly that my trip to Brasov was absolutely wonderful, I wouldn't change a thing. Thanks so much for your help. All the information you've sent me – before and after the placement – have been so informative and super helpful, and it's just made the trip so easy and stress free. I will definitely recommend Oyster to all my friends, and when I get a chance, I hope I can go on many more placements with Oyster."
Helen Hu, 4 weeks November 2014
---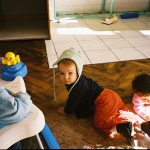 "Romania was absolutely AMAZING!!! I am SO glad I did this and it was the best month ever. It was just perfect for me and I would so love to do it again 🙂 and yes I do miss the kids! They are all really special and I loved my time with them. And Oyster right from the start and all the way through has been so great. Thank you so much! It was everything I imagined and was hoping for and more. I really needed that time away. I walk around home now smiling all the time and feeling so happy and peaceful. All the other volunteers and Razvan were so great and I miss them all already!"
Megan Kirsten, 4 weeks November 2014
---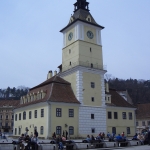 "My brother and I were privileged to take part in one of the most informative, interesting and well-designed programs either of us have ever experienced. We were introduced to 6 medical and social welfare organizations and offered unique opportunities with each group. From adolescent orphanages to outpatient medical NGOs, troubled juvenile centres to end of life care inpatient units, the number and variety of contacts that Oyster and Razvan have maintained provides a staggering array of volunteer choices. There is truly something for everyone."
Eric and Jack LeGresley, 3 weeks August 2014
---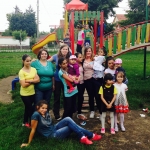 "Romania was amazing – I didn't want to leave! Highlights included making the kids smile and spending time with them, taking some of the kids from the orphanage out on trips (which they cannot do very often) and learning about Romanian culture and trying traditional Romanian food. There is a real need for volunteers to help out the carers as they are so understaffed. Thanks for everything you've done."
Hannah Forrest, 8 weeks May 2014
---
"I had an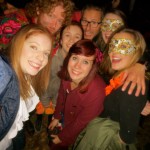 absolutely amazing time in Romania! I miss it so much! The childcare project in Romania is amazing. It's such a great way to see a beautiful country whilst really doing some good. The children of Brasov really appreciate any time and effort you put in to helping them, and the town is so beautiful. It's the best way to see a very underrated country. Thanks for all your help, it couldn't have happened without you!"
Ashlan McCauley, 2 months October 2013
---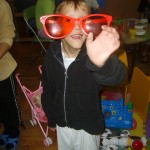 "I would highly recommend volunteering in Romania with the children, it's a worthwhile cause that not only benefits the kids, but the volunteers as well.
Alison Fletcher, 4 weeks October 2013
---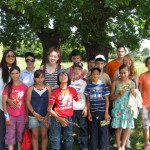 "The best bit about this project was of course working with the kids. Romania is a beautiful country with gorgeous mountains and views. This trip was an opportunity to experience a new culture  as well as experience working with children and young adults."
May Tso, 4 weeks August 2013
---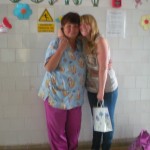 "I loved it so much, I am hoping to go and visit everyone next year in my holidays as I miss the children and Romania itself. It is such a beautiful country, I didn't want to leave and come home!"
Emily Bell, 5 months April 2013
---
"Wow what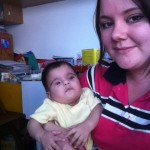 a great day! I have met some of the most incredible children ever! And learnt a teeny tiny bit of Romanian too. So glad I'm here. oh its lovely here! The kids are fantastic, more of a challenge then the children in my class at home though! They are very boisterous, and I'm still finding it a bit of a shock how little they have!"
Gemma Horne, 5 weeks August 2012
---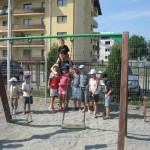 "The placement was at times challenging but overall an absolutely great experience. I learnt a lot and the trip was very much an eye opener for me. I bonded really well with the children at the orphanage and was very sad to say goodbye! I would like to return in the future and/or do some fundraising for the kids there. The poverty in which the kids live has really inspired me to think about doing this."
Rob Moher, 4 weeks July 2012
---
"There is no d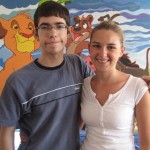 enying that my Romania experience was one of the most challenging things I have ever done, yet, it was also the most rewarding. Working with the children was a truly enriching and I feel that I have walked away having learnt many valuable lessons in life. I was extremely impressed and am so grateful to Razvan and Oyster for all the continual support they offered me before and during my trip."
Ellie Deeming, 4 weeks August 2011
---
"I had a gr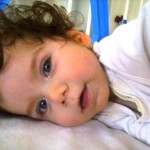 eat time in Romania. I made some nice friends with the kids, with some staff and with some others that Razvan linked me in with. I know I personally really appreciated the opportunity to just hang out with the kids and build relationships (even without common language!). They were beautiful and enriched my life in that short time. The experience has been wonderful."
Reima Pryor, 4 weeks June 2011
---
"The best p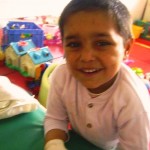 art of the placement was being able to see the kids laugh and smile – especially at Codlea. Also seeing Flori progress in her walking and seeing Marian slowly being able to hold his head up for longer!"
Hannah Loxley, 3 months July 2008
---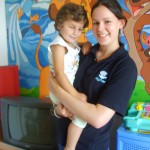 "I had the best few months of my life in Romania and I definitely want to go back. I never expected to love Brasov quite so much. My brother came out for my birthday weekend and he didn't want to leave! I really, really miss the place and the people and want to say thank you so much for letting me have this opportunity. I am most proud of this picture of me and Ionut, who I played with every morning."
Jenny Owen, 3 months July 2008
---
"The children I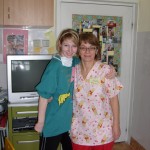 worked with are unforgettable; I shall always remember their smiles, and their resilience to whatever was thrown their way. It was due to the volunteers that a 4 year old girl with Down's syndrome learned to walk. I was lucky enough to see her first steps; I can't explain how this was, I don't think I've ever done something so worthwhile. It was one of the best experiences of my life."
Annie Stevens, 3 months January 2008
---
"My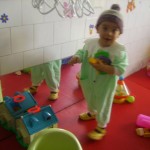 time in Romania taught me so much; I made new friends and learnt new life skills that have proved invaluable in new jobs and difficult situations. I will definitely be making every effort to return as soon as possible!"
Laura Marzaroli, 3 months August 2007
---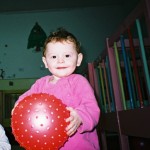 "There is a great choice of placements and this means that volunteers can use their skills as well as challenging themselves. The programme is excellent and flexible enough to keep volunteers using the best of their abilities. Oyster had flight, living and work arrangements efficiently organised. It's no surprise that so many people return to Romania and with Oyster. I definitely will."
Tasmin Clube, 3 months April 2007
---
For more information about this project, check out our volunteering with kids in Romania web page on the Oyster Worldwide website.