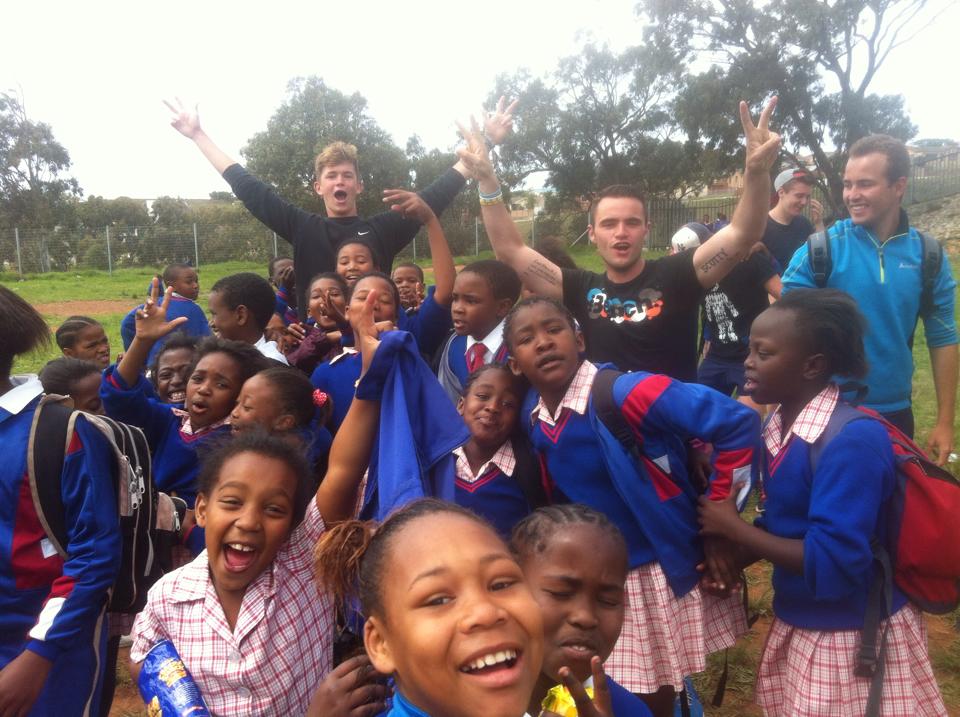 Top 5 reasons to coach sports on your gap year
1) Meet like-minded people
We have many young and enthusiastic sports men and women joining our gap year sports coaching project in South Africa. They come from a wide variety of countries, backgrounds and interests- and have hugely different sporting and coaching experience. Whether you are a qualified coach or someone who enjoys a kick about in the park on a Saturday, you will be a valuable asset to this project.
2) Coaching sports brings benefits- to you and those you teach!
More and more people are becoming excited by the prospect of coaching sports on their gap year- and with very good reason! Not only will this allow you to motivate and inspire young children living in poor conditions, but it can do incredible things for you as a person too.
Sports Coach UK give some great examples on their website of the incredible benefits of coaching sports. Most importantly, it is a great way to express your passion for a sport and be actively involved instead of standing on the sidelines (which is great fun too!). Sports coaching on your gap year means that you can have a positive influence on people's lifelong involvement in sport, and is extremely satisfying on a personal level.
3) Think of the future
Many of Oyster Worldwide's previous sports coaches have found that they have returned home feeling inspired, more confident and more independent. This is not only great for you on a personal level, but also in terms of future academic and career prospects.
4) Visit South Africa- need we say more?
South Africa has to be one of the most diverse countries on earth. Its stunning coastline, soaring mountains and arid desert provide a fascinating landscape to explore and enjoy. Renowned for its delicious wines, South Africa is also famous for its fine food and lively culture.
Sports lovers will feel instantly at home here. The Rainbow Nation boasts the mighty Springboks, hosted the 2010 football World Cup and is a leading side in international cricket.  Sport is constantly in the spotlight here.
5) Sport, sport and more sport!
If you love sports, then why would you not want to spend between 5 and 12 weeks living and breathing your favourite outdoor pursuits? Whilst you are coaching by day, you can also be playing by night, getting involved in local teams and playing with your new friends.
To find out more about joining a gap year sports coaching programme, visit our South Africa coaching page.