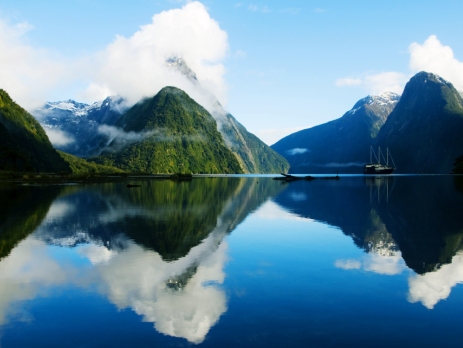 Travelling is a fantastic lifestyle, where new experiences and places are seen everyday. It allows your horizons to broaden, understanding of different cultures to flourish, as well as a perfect opportunity for that Instagram snap! Here are our top 10 tips and suggestions for when you next set off overseas.
Documentation is a necessary chore but very often saves your skin. Keep your insurance documents, boarding passes and photocopies of your passport all together when setting off. This keeps it all in one place for quick, easy, close-at-hand access.
It may seem obvious, but when travelling solo, talking and engaging with other travellers in hostels or wherever you meet will lead to amazing stories, companionship whilst travelling and maybe lifelong friends. Be open with people and reap the rewards.
Gone are the days when flights used to cost two months wages, you can now get a 3 hour flight the same price as a tank of petrol! If you dig around more on websites like Momondo, Skyscanner and STA Travel there is no need to break the bank.
When travelling, I believe everyone gets anxious going somewhere new, so the best thing is to embrace this anxiety. Fears like; 'How will I get to the hotel?', 'Will the border be difficult?' or is the destination dangerous will bubble up in someone's head. As soon as you arrive at your location these worries disappear and you realise you needn't be worried as everyone is in the same boat when travelling. Leaving your comfort zone is when adventure begins.
There is an idea that areas which are 'touristy' should be avoided and hardened travellers wouldn't go there. This isn't true. No one likes a crowded place but if you are visiting a city briefly a great way to see the sights is on a guided tour. It is informative, quick and can enable cheaper deals for certain sights! Sanctimonious travellers' scoffing at these places is much worse than a crowd! So go explore everywhere and with people!
To properly experience a country's culture, trying the local cuisine is a definite must. Street food often gets neglected by some tourists for fear of spending the rest of the holiday in the bathroom! However, street food is mostly safe and absolutely delicious. Just take note to go to stalls which seem popular and watch your food being cooked for you or avoid meat if you feel uncertain. If you're not used to spicy Asian food or different flavours, take it slowly.
Jet lag is a perennial problem when travelling around the world. Supposedly the feeling is worse if you travel West to East because the day will feel longer. So to try and mitigate the effects, attempt to sleep on the plane according to the time your destination would be sleeping. Definitely do not nap when you arrive if it's during the day!
Top bunk or bottom bunk? This option (if you get the option) is the make or break of a good night sleep at your accommodation. Top bunk has the benefit of being more 'tucked away' from the rest of the room so more like a private room. Usually they aren't near plug sockets either. Clambering down the ladder to get to your belongings gets old very quickly. Bottom bunk has ease of access, but you feel EVERY movement of the person above you. Everyone knows top bunk is coolest anyway!
A few essentials to make sure you take with you on your travels include: Tiger Balm – the magical use-for-all remedy perfect for aches and mosquito bites! Havaianas flip-flops, which are comfortable and durable. Also, travelling rucksacks with a top-only accessibility has left many people floundering to get their charger or item at the bottom of their bag; so choose one with a bottom or side opening too to remove this problem.
Airbnb is a great company for accommodation when already with a big group on a trip, yet if you are travelling solo or with just one other person, it restricts you to more suburban dwellings and meeting less people. The humble hostel is still perfect for this, allowing dormitory rooms to host large groups or to meet more people when not. Oyster uses hostels for initial meetings of their applicants to alleviate any nerves and break the ice!
"Travel broadens the mind", so if you have been interested by these top 10 tips, have a look at our special offers at Oyster Worldwide and you'll be travelling very soon!