Last month, 16 volleyball players travelled to Brazil to coach over 3000 kids at our fantastic youth centre in Sao Paulo. As part of their trip to Brazil, Jack and his team from De Montford University in Leicester visited the centre for 4 days. They got involved with many of the classes and also ran their own classes as part of the sports coaching programme. This was a rare opportunity for the children to work with an entire team and their visit came at a great time as the centre had planned to introduce volleyball to the kids.
The team ran exercise classes, volley ball sessions and even got involved in the Brazilian dance classes. On their return Oyster Worldwide received the following feedback from the team: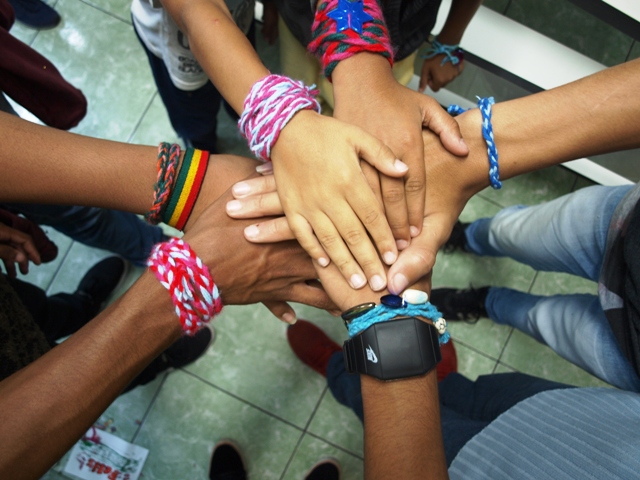 "The whole trip was amazing fun! For such a large group, we were all looked after and accommodated for extremely well. The centre in Brazil was fantastic at getting us and all the kids involved with each activity making the whole trip very enjoyable and something that will stick with us all forever. Both the organisers before and after we arrived were very friendly and approachable, keeping us excited for the whole trip."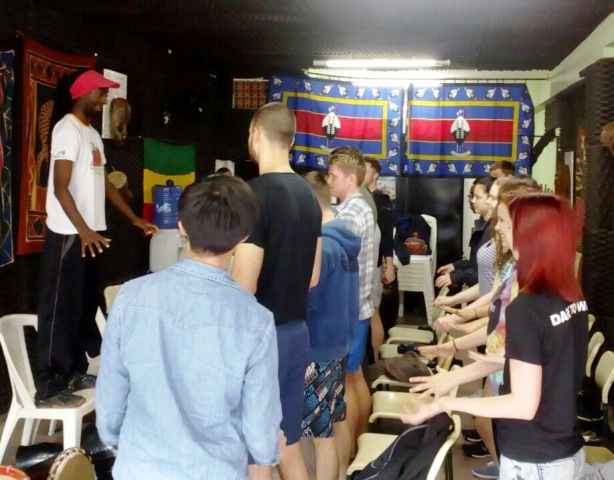 Oyster Worldwide have been working with the centre in Sao Paulo for over 10 years. Based in Diadema, the centre has made a big impact in the local area of Diadema. With areas of deprivation, the centre provides a much needed place for kids to learn extra curricular activities and to make new friends in a safe environment. There are over 30 full time members of staff and the centre has won many awards for its work in the community.
Volunteers have been travelling to Brazil to teach a wide range of activities, from Sushi making to crafts. A recent volunteer Ashley, returned this month after spending a few months teaching belly dancing classes. She thoroughly enjoyed her time. This is how she described her experience: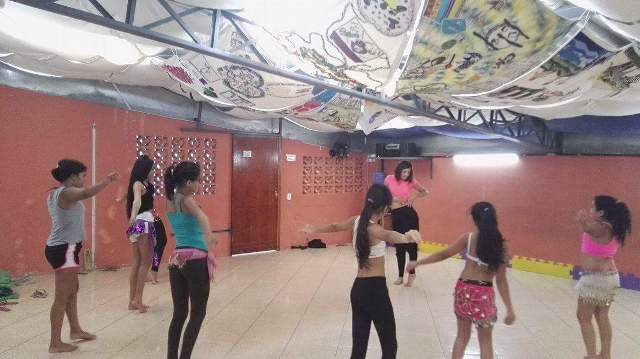 "My time overseas was incredible. Everyday, I would learn something new and it was so different to the others. Many people would ask me are you missing home yet. And my answer would always be no because I was making every minute count and making the most of it.
Everyone at the centre was so nice and welcoming that I felt like I was at home. I really liked how I had the chance to construct my volunteer experience were I had the possibility to do so much.  It was the first time that centre had belly dance classes so all my students were so happy and thankful to have the chance to do something different.
I learned so much with this experience that I'm thinking of studying education and social justice.
I want to keep on studying Portuguese because I think it's a beautiful language and hopefully one day I can go back to Brazil.
I miss Brazil everyday – its culture, its people and its beautiful surroundings. In August, I start college but if I have a chance in the summer to go back for maybe a month or two I would."
Another volunteer, Amy, a teacher, intends to use her summer coaching Gaelic football and has recently sent donated balls to the centre from the UK. She will be flying to the centre in July and will work closely with the team out there to introduce the kids to yet another sport.
This programme is an excellent opportunity to bring your own passion to Brazil. As the centre is not a formal school, this allows volunteers freedom to teach classes that are not on the curriculum. This programme is perfect for volunteers of all ages.  If you love cooking, art, dance, sport and want to get involved in a worthwhile and amazing programme, get in touch. You can either fill in an application form for either our youth centre programme or our sports coaching in Brazil programme. Alternatively, get in contact with Sarah. Whether you are a group, a team or an individual, we would love to hear from you.