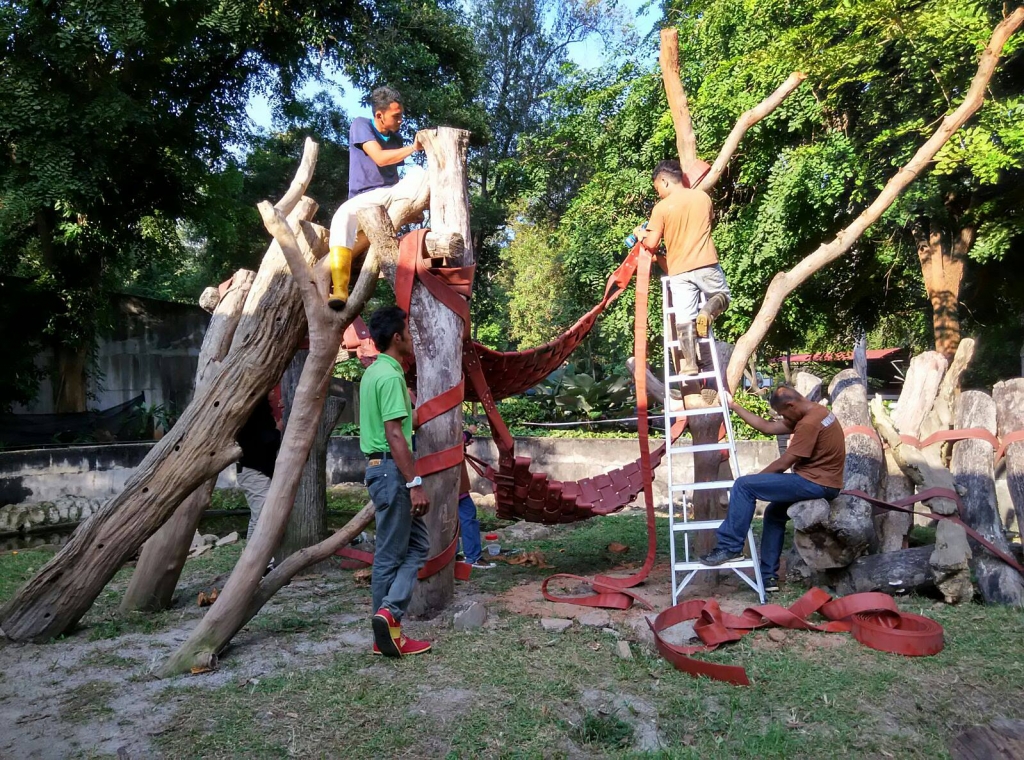 We are delighted to announce that in November 2016 the American Association of Zoos and Aquariums (AZA) will be working alongside volunteers on our zoo internship in Malaysia. The specialist group is being sent over by the American Association of Zoos and Aquariums to help the project create some goals for the coming years. The group will include international vets, zoo directors and animal welfare specialists. This is a fantastic opportunity for anyone with a specific interest in animal management and zoology. You will be working alongside experts in their field to improve the welfare and conditions for animals on this project.
The Association of Zoos and Aquariums is an NGO founded in 1924. It is dedicated to the advancement of zoos and public aquariums in the areas of conservation, education, science, and recreation. The organization is active animal care initiatives, education, research and conservation. It serves as an accrediting body for zoos and aquariums and ensures that accredited facilities meet higher standards of animal care than are required by law. This is very good news indeed that they are visiting the zoo in Malaysia, and we are excited about the prospects for the future.
If you are interested in joining the zoo assistant internship in November to work alongside AZA, we anticipate that our spaces will fill quickly. We would advise booking early to guarantee working alongside these experts.