Jack Wills Competition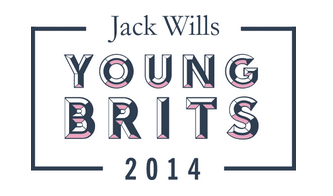 British fashion retailer Jack Wills is looking for 8 extraordinary 16-25 year old's.
Jack Wills have launched a competition where 8 lucky individuals will be the winners of:
–    £5000 cash
–    A photo shoot
–    Exclusive prizes
–    Industry mentoring
The competition has been broken up into four categories of which there will be 2 winners from each:
–    Creativity
–    Enterprise
–    Innovation
–    Endurance
Why is Oyster helping to promote this?
We have the pleasure of sending extraordinary volunteers and participants on our animal welfare, conservation, teaching and childcare, trekking and ski season programmes where they make a considerable difference to programmes overseas!
Many have logged their experience in a blog, presenting at schools to inspire others or by creating short-films to document their experience. We consider these a positive contender for the Endurance and Creativity categories.
If you would like to shout about your valuable and extraordinary experience we encourage you to enter this competition where you could be in for the chance to win exciting prizes!
What does the competition involve?
Step 1 – Apply Now – 16th March till 15th May
Fill in the online application where you will be asked to explain why you think you are extraordinary, what you do which is extraordinary, examples of qualifications, certificates, awards or recognitions from your field and examples of your extraordinary work be it videos, audio, pictures, blog etc. which will showcase your talent.
 Step 2 – Time to Vote – 16th May till 15th June
The British public will vote for their favourite applicants and 40 semi-finalists will be chosen.
 Step 3 – Over to the Judges – 15th June till 15th July
Each finalist will have a 15 – 30 minute web based interview, to convince a judge from their category, why they are extraordinary and deserve to win £5000, a photo shoot, exclusive prizes and industry mentoring.
Who are the judges? Watch the Jack Wills video…
Creativity
•    Oliver Duff – Editor of i (the concise, quality newspaper)
•    Louise Shannon – Curator of Digital Design, V&A Museum
Enterprise
•    Rob Shaw – Co-Founder of Jack Wills
•    Peter Williams – Co-Founder of Jack Wills
•    Heather Rabbatts – CBE Managing Director of Smuggler Entertainment
 Innovation
•    Mark Champkins – Inventor in Residence at The Science Museum
•    Olivia Solon – Deputy Editor of Wired.co.uk
 Endurance
•    Paul Clammer – Acclaimed Travel Writer
•    John Constable – Global CEO, STA Travel
For more information visit the competition webpage or contact  [email protected]
We wish all those who apply the best of luck!