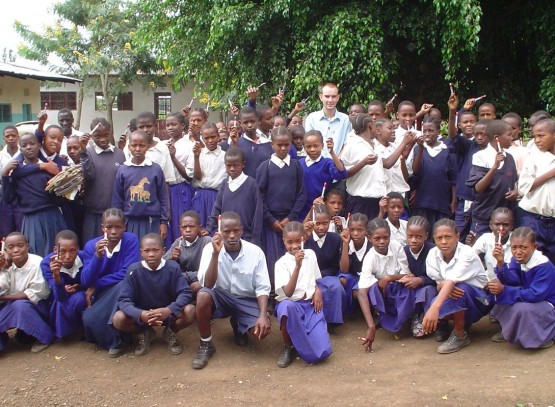 I have been working at Oyster Worldwide since September 2007 but that's only half the story…
I first heard about gap years when I was at Sixth Form in Haywards Heath, back in 2002. Roger Salwey (today my boss!) came in to talk at one of the Sixth Form 'enrichment' days and I signed up to attend his talk on gap years – a concept I knew very little about. I was fascinated by what Roger had to say and by the photos he showed (even if they were all on OHP's – technology has developed somewhat since then!).
Aged 17, I knew that I wanted to go to University but I didn't feel comfortable about leaving home and going straight to University after my A-Levels. I knew that I needed some sort of break but had no ideas regarding a gap year, until that presentation from Roger…
I picked up a brochure, had a good read and then, over the next few days and weeks, my mind kept taking me back to the Tanzania programme. I think I'd always wanted to travel to Africa, having grown up seeing news about the poverty that exists there. Yet, even with all that poverty, I could sense the warmth and friendliness of the people. This helped me make my mind up that Tanzania was going to be the gap year destination for me!
I completed my gap year application in July 2002 – a full 18 months before departure (!). For me, applying nice and early was really important as it meant that I could focus on my A-Levels knowing that, whatever happened with grades, I had my gap year planned and I had something very exciting to look forward to!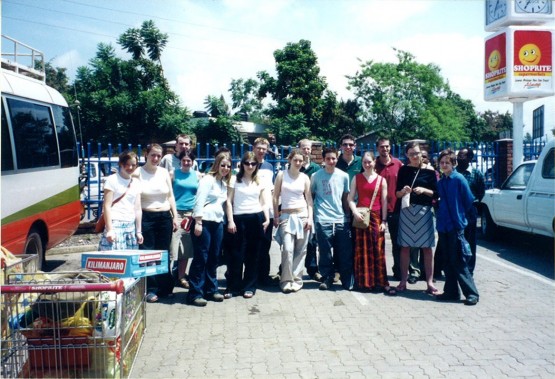 As the departure date crept up I remember feeling a mix of nerves and excitement for the adventure that lay ahead. Having travelled extensively since going to Tanzania, I still remember that flight as it was the first time I had ever travelled outside of Europe – a pretty big deal for me!
As a volunteer I lived in a small village outside of Arusha with one other volunteer, Daisy, and we both volunteered at the village primary school – conveniently located just the other side of the school field from our house. At weekends we had a great social life, meeting up with the other volunteers in town.
I had an AMAZING time on my gap year. I wouldn't be doing this job now if I hadn't. During my 5 months in Tanzania I taught English lessons to 12-14 year olds, designed the school English exam, went on an incredible safari, climbed Mt Meru and gained my PADI Open Water Diving qualification on the paradise island that is Zanzibar.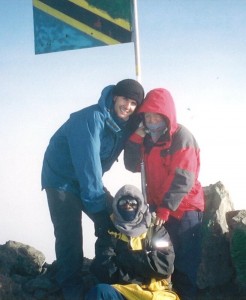 Life in Tanzania wasn't all easy though… My 5 months spent in Africa were also some of the most challenging periods of my life. Thankfully, a challenge is what I was looking for on my gap year. The biggest challenge was living in a house without water or electricity (the most basic of any of our accommodation anywhere in the world!) and only being able to fill up two water containers whenever the village tap was turned on (about twice a week). I had to learn to be resilient and determined so that I could cope and not come home early (which was a thought that crossed my mind a few times in the first two weeks – I've since learnt that this is a normal reaction!).
Spending 5 months in the one place meant that I wasn't just a tourist passing through on my gap year and ticking off all of the 'must see' sights on my bucket list. I was actually immersed and living in one community. I learnt (some of) a new language (enough to get by), made friends in the village (notably, the landlord of the bar and the barber) and felt welcomed as a member of the village.
10 years on, these memories exist as if my gap year had only taken place last month yet, if I think of holidays that I've been on since, where I've just been a tourist, I struggle to remember as much of the detail and place names. On a long trip it's true, you really do get under the skin of the country and it has a big impact on you as well, Tanzania certainly did with me!
After my gap year, I studied Politics and International Relations for three years at the University of Kent. Whilst at University, I kept in touch with Roger and helped out at various Tanzania interview and briefing days, as well as helping out at the Oyster HQ during my holidays.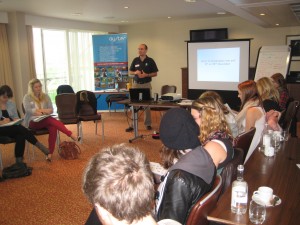 I completed my degree in the summer of 2007, right at the time that Roger was looking to expand Oyster and take on a new member of staff. I was very fortunate to be offered the position of becoming the new Destination Manager and have been with Oyster for nearly 7 years now.
Since joining, my role has become pretty varied which I see as being a bonus of working for a small business. One minute I could be writing a blog article (such as this!), followed by researching a new project, writing a risk assessment, liaising with our web designer and then finishing the day by seeing off a group at the airport!
I became Operations Manager in 2011 taking over responsibility for more of the day to day functions of running the office. I spend most of my time recruiting; interviewing and preparing people for their gap year and career break trips to Nepal, India and Canada.
One of the highlights of my job is that I do occasionally get to visit our projects to make sure everyone is working hard and everything is all running smoothly. This year, I'm looking forward to heading back out to Tanzania and possibly take a short trip to Canada as well.
The absolute best part of my job is being able to help people right from the moment they consider taking a gap year through to seeing how they have developed at the end of their gap year. I'm proud that so many people recommend us to their siblings and friends. This, I hope, goes to show how much we help and support people throughout their journey.