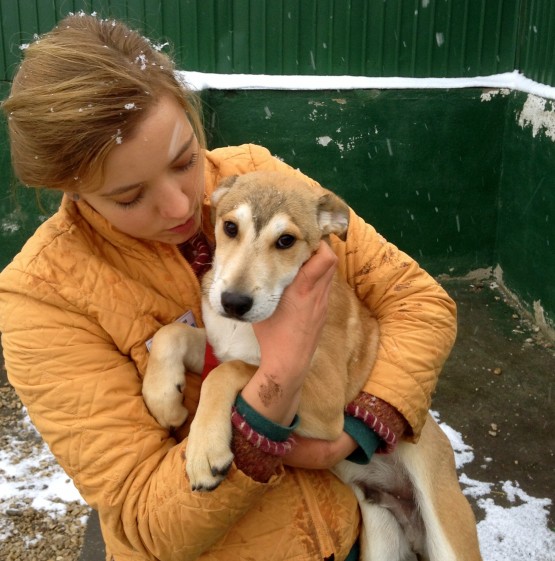 I decided to go to Brasov very last minute, about a month before I wanted to leave. And I am so very glad that I did. My two months in Brasov were two of the best months I've ever had. Almost everyone that I met I thought were amazing. I got along well with the other volunteers that I lived with, and I made some lifelong friends.
This program would not be the same without the amazing project leader, Razvan. He does so much to make sure all of the volunteers are having the best time possible. He went above and beyond my expectations. He was usually hard at work, but he would always pick up the phone when I called (even if he was in a meeting and could only speak in Romanian so I had no idea what he was saying, haha).
I absolutely fell in love with the bear sanctuary. I will never forget the moment I walked up the dirt road turning the corner and seeing 3 bears right in front of me, it was so cool, and a bit scary, although throughout my two months working there I didn't for a second feel unsafe. The people that work there do not speak much English, but they do the best they can to help you out if you aren't sure what to do. Most of the time that meant they had to demonstrate what they needed us to do so we knew what they were saying. The work there was hard, sometimes slimy, and always a bit smelly, but I enjoyed every second of it.
After a few weeks of working at the Bear Sanctuary, I really wanted to go check out the dog shelter. I talked to the other volunteers and we agreed to spend the day there. When we first got there the noise was crazy. 600 dogs all barking at once is not a sound any of us were used to. We spent the day walking the dogs, until someone told us to come help them get a bunch of puppies to play with! We played with them for about 15 minutes, and like the crazy dog lover that I am… I fell absolutely in love with one of them. I got home that night and asked my mom what she thought about me adopting him.
The next day I asked Razvan if he thought it would be possible. He told me that not in his 10 years of working with Oyster had a volunteer adopted a dog, but that he thought we should try. A month and a half later I was driving to Bucharest with the puppy on my lap. And two days after that I was introducing him to my family! Without the amazing Razvan that would not have been possible.
I miss my Romania buddies! But I am sitting here writing this with my adorable puppy, Mishu, curled up at my feet. He is my own little piece of Romania! Can't wait to go back someday!!!
To see more about the project I did on my gap year in Romania, see bear sanctuary volunteering.