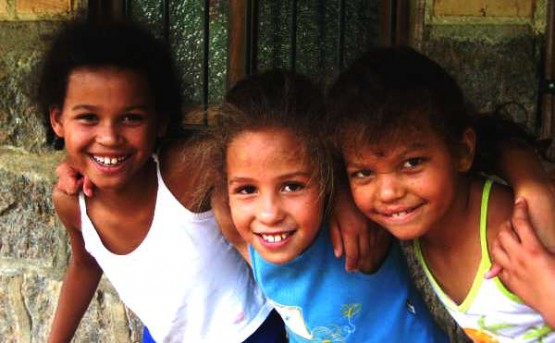 We speak with Holly Massey, who spent three fantastic months volunteering at a children's home outside of Sao Paulo, about her experiences over there. Read below this great Oyster review of 3 months in Brazil volunteering with children
Did the placement live up to your expectations?
Yes and by far exceeded them on many levels. I was given a volunteering programme for sessions and classes I was involved in at the centre, but by the second week I had helped arrange a new session for the toddlers and mothers. It's defiantly worth putting in as much as you can to help gain a deeper experience
What recommendations and advice would you give to future participants going to the same placement?
Ask questions, find out what's going on at the centre everyday so you can work out which things you can offer assistance with.
Because of the variety of things going on at the centre it is easy to be involved in many activities everyday, so you can become overwhelmed, it is important to choose the ones you want to put energy into and focus on the most. Not to expect a structured day in day out routine, and to be open to anything.
What was the best part of the placement?
All of it! If I had to choose it would be the connections I made with the families I was visiting where I did the sensory sessions.
Did you face any challenges on your placement?
Learning Portuguese-  not being able to respond to the friendly banter of the children and staff at the centre who were so hospitable and welcoming was quite frustrating at times!
Was there anything that you found particularly different about the culture?
Having more conversation on a daily basis meant closer connections were made, not missing material things like TV, and because I wasn't using internet of TV all the time I became more social. I loved the cultural normalities like how everyone shares food, beer, which brings relationships closer.
How well did you get on with your hosts and those you were placed with?
Very well, it was definitely an experience in itself living with Jonathan, he helped me understand and learn about life in Sao Paulo, the culture, customs and how the centre works.
Thanks so much for your answers and hard work in Brazil! If you would like to know more about the project that Holly was doing, see our volunteering in Brazil website