Find out what Oyster teaching and childcare volunteers in South Africa have said about their time on the project: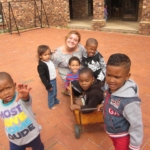 "Oyster made my trip very comfortable and enjoyable. After speaking to people who had arrived at the project through different organisations, it was clear that Oyster was the best organisation to book through as they provided useful and clear information. It was a bittersweet experience being around children who had virtually nothing but were still so happy and playful.Be prepared to get hands on with all the children. While it is exhausting running around with the children all day and picking them up it is truly a blessing to see how happy your presence makes them and the impact you can have on their lives"
Ellie Jones, 7 weeks May 2018
---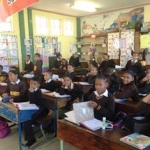 "I am totally enjoying my stay here in South Africa. Nearly all of the other volunteers are so nice. And also the volunteering makes it so much fun."
"The time I spent overseas in South Africa was literally amazing. I met so many different volunteers from different nationalities. Hence I was able to study the different behaviours of the people from different nationalities and could build so many new friendships. Furthermore I really enjoyed the volunteering itself. It was so interesting to see how different the education system is in South Africa to Germany. I was so happy that I was able to do swimming coaching, sports coaching and teaching since the atmosphere differs from project to project and, as well, the children were quite different. At the Astra Primary school for example, where I was teaching twice per week, the children spoke Afrikaans and English, and I suppose the majority of them were quite wealthy. On the other hand, the schools where we went on Thursday to do coaching, were poorer and the majority of the children there spoke Xhosa.
When I arrived back home, I immediately started to miss my South African volunteering life. I miss the blue sky and the perfect weather, the cheerfulness of the locals and especially the children, my weekly routine, the South African lifestyle and of course my friends."
Jill Thater, 8 weeks January 2017
---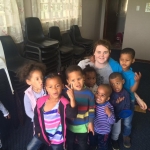 "Everyone is so lovely and I've made so many new friends. I've fallen in love with all the children and become a human climbing frame on a daily basis! I'm so excited to make a difference to children's lives and get them the best start that they deserve. I'm also trying teaching two days a week. Having the best time!
My time overseas was the best experience I've had and I enjoyed every minute of it. I got so attached to the children, they're all amazing. I'm currently getting people to sponsor me so I can send more money over there for them to get some new resources as they had none. I'm definitely missing my time over there and seeing their little faces light up when I walked in the room. It was the best decision that I made to go to South Africa."
Jemima Clough, 5 weeks August 2016
---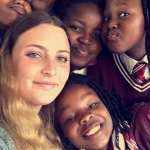 "The project was amazing, definitely the best thing I've ever done in my life. It's been nice coming back and seeing my family and friends, but honestly, I just wish I was back there! I miss the children already, and South Africa! Such a great experience."
Trish Littlemore, 5 weeks July 2016
---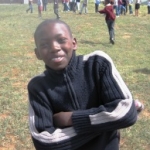 "Teaching was definitely my favourite aspect of my volunteering in South Africa. While there I did teaching, netball coaching and childcare. I enjoyed all of these, however because we were teaching in the same school every day you were able to form strong bonds with the children. The children who we taught were also all so loving and friendly towards you which also added to teaching being a highlight. I also enjoyed the social side to my experience and the activities that were arranged for us. I would definitely recommend the project because of the variety. Even though you may have signed up to do teaching, while in South Africa you are able to try out other things; such as sports coaching and childcare. This means you volunteer with a wider variety of children, adding even more the to experience. I also think this project has a good balance of volunteering and socialising, as while you're there you also become close to the other volunteers you're working with."
Laura Beadle, 6 weeks May 2016
---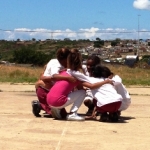 "Doing one to one tutoring with the children at the school, and getting to know individuals at a personal level and seeing their abilities improve. It's a life changing experience. You get to experience a totally different culture with like-minded people which makes it all the more rewarding. The kids you work with are so full of life and so loving – they could make anyone happy!"
Asha Hall-Jones, 3 weeks May 2016
---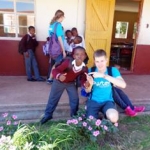 "I am having a great time in South Africa and I am doing 3 days of teaching and 2 days of coaching a week, which
can be hard at times, but 90 % of the kids are really nice (although some of them end up fighting). I especially like lunch times when I'm teaching as the kids all want to be picked up and hugged and they are really cute. I am doing a skydive on Saturday and I am massively looking forward to that. I am also just starting to learn Xhosa as well although it is sooooo hard. But I am enjoying it here are I am glad that I chose the 12 week project!"
Joseph Forrest, 12 weeks April 2016
---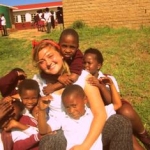 "I absolutely looove it here! All the kids are so lovely and adorable, although it can be very exhausting sometimes. I decided to teach 3 times a week and spend the other 2 days doing childcare. The team are very friendly and I made some good friends, so I am totally enjoying my time here."
Buket Karabel, 5 weeks April 2016
---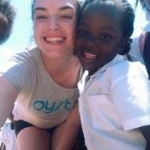 "My time in South Africa was amazing, and I really do miss the children. Another volunteer who also joined through Oyster is travelling down to visit me next weekend, I'm glad we're able to stay in contact and I'm glad we got to meet through you guys. :)"
Deva Rose, 11 weeks October 2016
---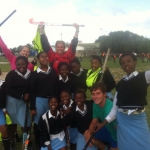 "Wow – how do I sum up the last seven weeks? Absolutely awesome. I loved my time out in South Africa and am missing the kids so badly. Thanks to you and your team for all the prep work and for getting me out there. I can honestly say this experience has changed my life. It has renewed a passion for working with kids in me, and shown me that this is how I want to spend my life."
Darren Shields, 7 weeks October 2014
---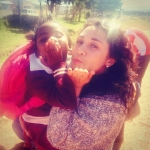 "It was the best 5 weeks of my life and I WISH I had extended. I'm home now and wish I was still there! I can only thank you a million times for all your help and support throughout the trip. I loved it all!"
Amy Revelle, 5 weeks September 2014
---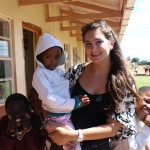 "My experience was so valuable and I would do it all over again if i could. I wouldn't have done it any differently if I went back. It was so rewarding being at the same school everyday. I really got to know the children individually and got really attached to quite a few!"
Flossie Lavy, 12 weeks January 2014
---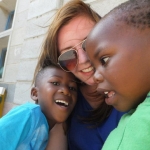 "Loving South Africa! Best 5 weeks ever! Looking forward to Cape Town and a safari this weekend! Don't want to come home!"
Cat Mumford and Suzy Burns, 5 weeks February 2013
---
To find out more about the teaching and childcare project, check out our South Africa volunteering page.