Find out what Oyster veterinary experience participants have got to say about their time in South Africa: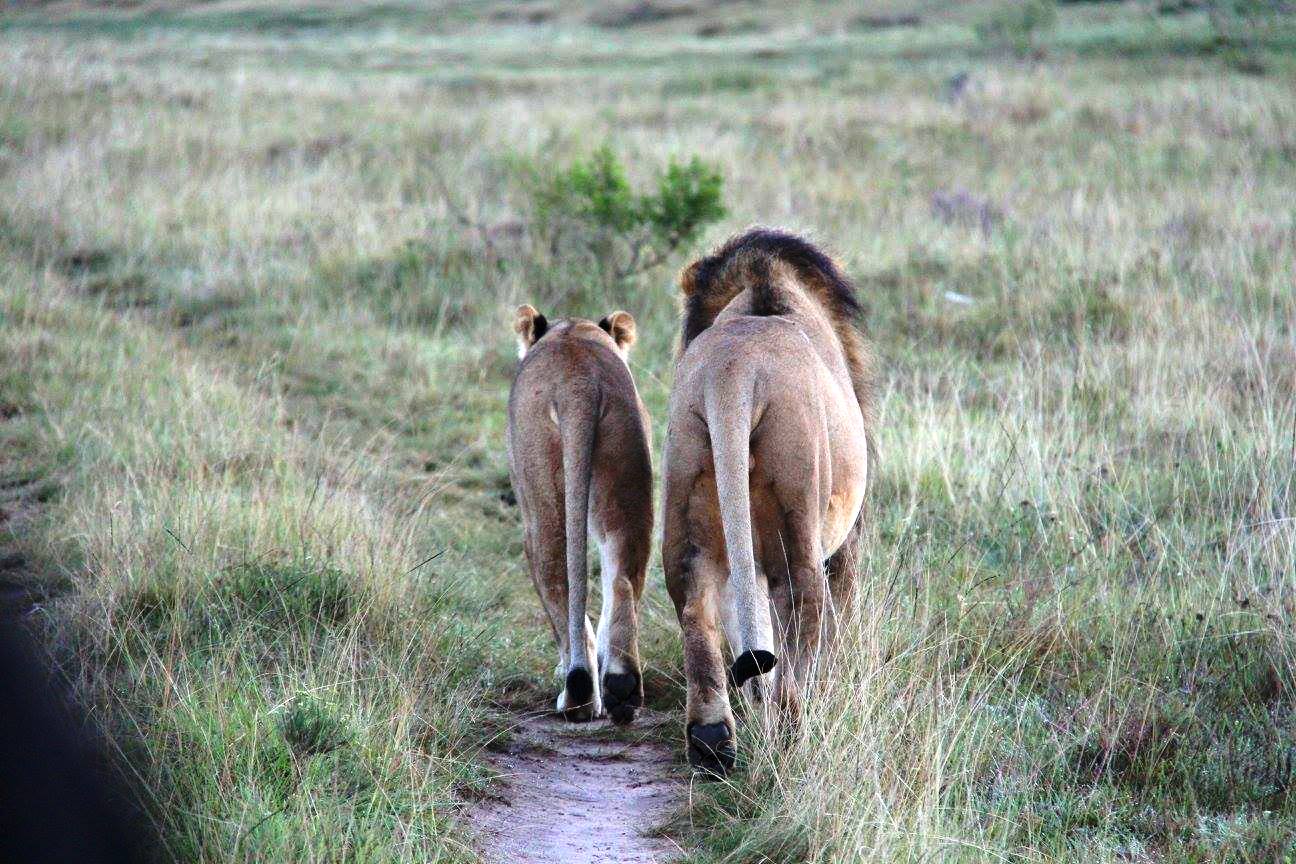 "I am really enjoying it here and I'm learning very much. All the people are very nice and it's easy to fall into a routine here. I am actually enjoying it so much, that I'm thinking about extending the trip for another week!"
Laura, 4weeks January 2023
---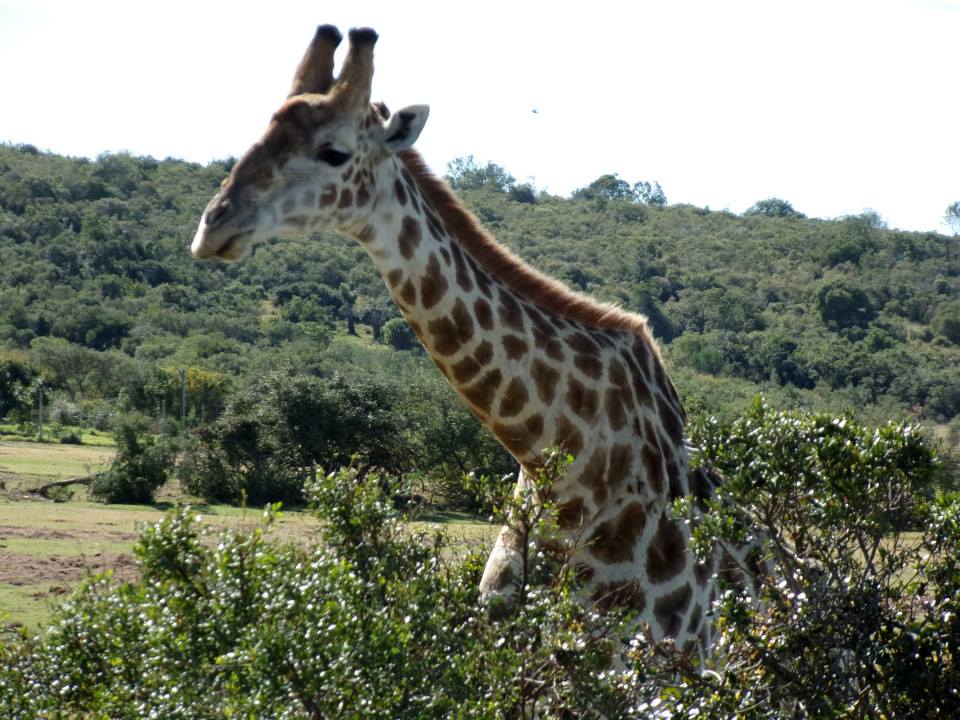 "I had such an amazing time! Everybody I met was great, both volunteers and staff. The volunteering work was all quite fun while feeling productive, and there plenty free time throughout the day so it never felt too busy. The vet work experience was incredible, learning so much about the work he does in SA while doing hands-on work was fascinating "
Mark, 3 weeks August 2022
---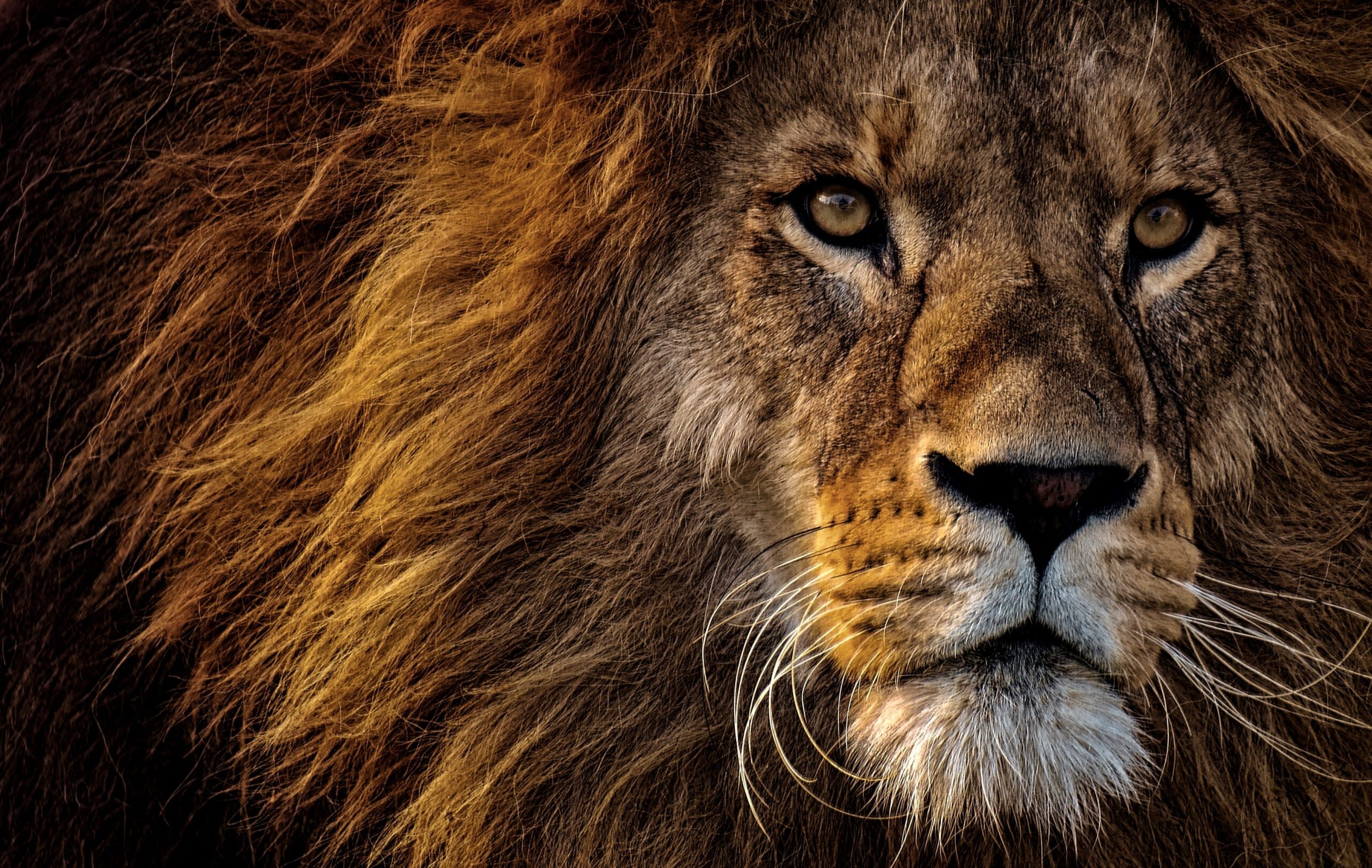 " I'm really fine! The people here, both the volunteers and the staff, are so kind and nice all the time. The activities are also fun and I could already spend time with the vet, what is absolutely amazing! Very happy to be here, really enjoying it. I could always count on the service and the help of Anne or Georgie. The information to the project were more than detailed and helped me a lot."
Dana, 3 weeks January 2022
---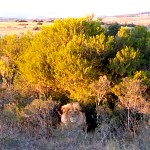 "I've had such a lovely time in South Africa. I met loads of new people and just had a great experience. Thank you so much for all your help, it's been well appreciated."
Megan, 3 weeks, August 2019
---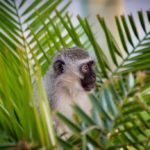 "Listen to everything the rangers say and write down everything you do because you will learn a lot. Thank you so much for such a great experience that I will never forget!! "
Emily, 3 weeks, July 2019
---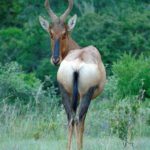 "I enjoyed working alongside game rangers and going on lots of game drives. Having lots of opportunities to do different activities in different areas
and meet lots of new people."
Josephine, 2 weeks, March 2019
---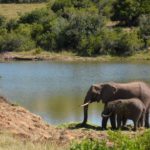 "I had an amazing experience, the knowledge and experience I gained from being with the vet was great. I enjoyed the voluntary work which there was a lot of.."
Honor, 2 weeks, October 2018
---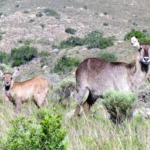 "The interaction with the animals was fantastic. The vet was extremely knowledgeable and the project has opened my eyes to the many different roles a vet can take.I've had lots of contact with Anne who was extremely helpful and answered all of my questions within a few hours of me sending them, each time!This was extremely useful in planning what to bring and made my first solo trip much less daunting."
Katherine, 2 weeks, September 2018
---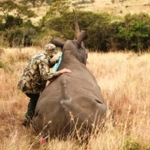 "All the logistics of the program were organized so well I did not have to think about any of it and could instead focus on helping out, having fun, and making friends. I absolutely loved the veterinary experience I gained through this program and the friends from all over the world that I made. Be open to anything and everything over the course of the project and talk to as many people as you can. Everyone has such a unique life experience that you can learn a lot about others and yourself just by striking up conversations."
Maya, 2 weeks, July 2018
---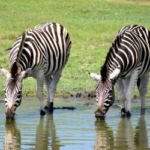 "It's been an awesome experience so far, better than anticipated. The staff are great, so friendly and willing to share there knowledge. I'm asking a lot of questions. The work we're doing on the reserve can be taxing but also fun, I find there's plenty of time to recover and just chill out. I can't complain about the food either, there's plenty of it with lots of fresh fruit. The senery is just breath taking, I can't believe the vastness of this reserve."
David, 2 weeks, March 2018
---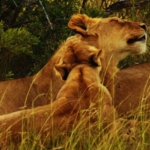 "Best choice I have ever made. The people who worked there were so friendly and so informative, you really got to know them well making it so hard to leave. There were many life experiences I will never get back when working with the vet and so many things I learned. The other volunteers were also really friendly – made many new friends making it a must to travel more. I do already miss it!"
Mariella, 4 weeks, February 2018
---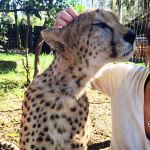 "Oyster is a great gap year agency, they offer a wide range of great programmes. I must admit it was hard for me to choose between them! I would definitely recommend Oyster because the very helpful staff made the whole booking procedure extremely smooth. A month wasn't long enough in South Africa, it will exceed all your expectations! :)"
Liz, 4 weeks, July 2017
---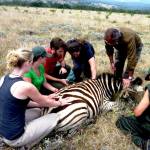 "Thank you so much for all the help you have given me in preparing for this trip! I am very excited (and both nervous in equal measures) but I am sure that I will have an amazing experience. I cannot thank you enough for all you have done."
Meghan, July 2017
---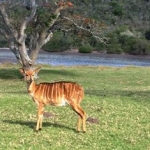 "I'm doing great and having the best time here in South Africa. I've also met amazing people. The animals here are beautiful and I managed to witness and assist the vet in darting an impala and a black wildebeest which was an incredible sight."
Thi-An, 4 weeks February 2017
---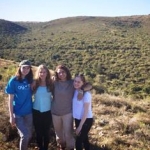 "I'm doing good thank you! I am excited yet sad all at the same time to be home. The trip was absolutely amazing!!! Definitely the best four weeks I've ever done and I've already decided I want to travel again next year. I've bettered my knowledge on so many aspects and got a very hands on experience. The staff there make the experience! Always so happy to help and let you get involved."
Harmony, 4 weeks August 2016
---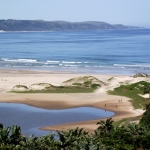 "The highlights were being a part of the welfare of animals and being able to manage and even improve their lives. The weekends were fun too!"
Elyse, 4 weeks August 2016
---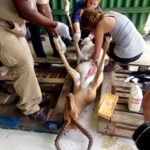 "I really enjoyed being part of the vet group. We were able to interact with the animals and I really enjoyed the lectures; they weren't too full on and it was just nice to learn new things. I just want to say thank you so much for all your help – you've been so helpful and made me feel so much more relaxed about the planning and organising of the trip. I would definitely recommend Oyster to others who want to do something similar, as I really can't fault anything, and I know the other Oyster participants said the same!"
Tawnie, 4 weeks February 2016
---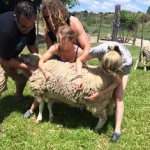 "I've had so many amazing experiences and have met the loveliest people. The vet course was really interesting, we had quite a few interesting lectures and also helped to drain an abscess on an elephant! Thanks so much."
Nancy, 4 weeks January 2016
---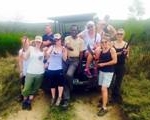 "I've had the most amazing two months doing my veterinary experience. I met some incredible people from all over the world that now feel more like family and I'm going to miss a hell of a lot. Some of the things I've experienced will never be topped."
Alex, 8 weeks September 2015
---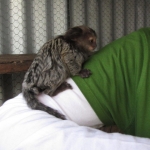 "It is incredible experience and an opportunity to see some of the amazing Big 5 animals of Africa. It is definitely worth it. It is a chance to escape to a beautiful location and have a whole new adventure. Even if you have worries or doubts, when you get to the reserve it is all worth it. It is completely out of this world, so just put yourself out there and have an incredible time."
Ida, 2 weeks August 2015
---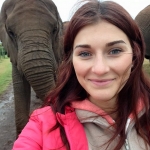 "A great experience for veterinary people to work with wild animals they may never see in England!"
Lauren, 3 weeks August 2015
---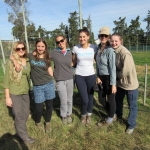 "This was amazing – one of the best experiences of my life so far! I am definitely missing it – so much so that I am currently talking to the people who were on the project with me about meeting up and how they are settling in, and when we can do something like that again! I still can't believe that I have actually been!"
Kyra, 4 weeks August 2015
---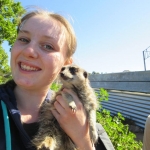 "I had an absolutely fantastic time over the past 4 weeks and have met some amazing people. It was such a good experience. The vet programme was really good and was very hands on. Also the staff at the reserve were really friendly and always willing to help."
Jenny, 4 weeks August 2015
---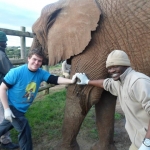 "South Africa was fantastic and I literally can't praise the staff at the reserve enough, especially the vet, who encouraged my desire to follow him into the profession! I would definitely go again if I could, and I wish I could have done so much more. Getting to work with incredible animals, in particular the elephants, was nothing short of a privilege. Thank you for arranging the best moment of my life so far!!!"
Toby, 4 weeks July 2015
---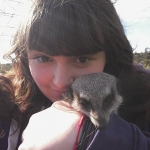 "I am definitely enjoying it! The first few days took some adjusting to, as it rained nonstop and was freezing cold, but it has picked up and was definite sunbathing weather earlier! I've done and seen so much!"
Hannah, 4 weeks July 2015
---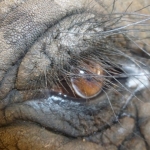 "The vet is fantastic, very knowledgeable and willing to teach."
Corinne, 3 weeks July 2015
---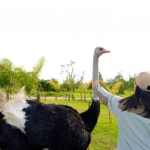 "I'm doing well! Yesterday we did a game capture and actually caught a blesbok despite everyone doubting that we would actually catch anything!"
Debbie, 5 weeks July 2015
---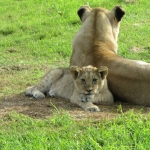 "I am having an amazing time and have learned so much more than anticipated. I have had more hands on experiences than I ever could have imagined."
Sally, 3 weeks, July 2015
---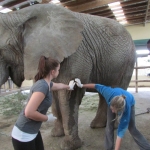 "I had an absolutely amazing time in South Africa! I really miss life there already, but am starting my new job as a vet care assistant now! I met some wonderful people from all over the world and made some incredible memories that I will never forget. Say yes to everything because you will regret it if not! Be prepared to be busy and work hard, but you have so much fun while doing it!"
Emma, 4 weeks, May 2015
---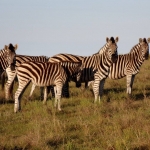 "This was a dream trip – absolutely magical to be working with wild animals."
Sarah, 4 weeks January 2015
---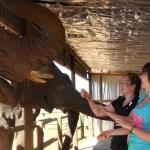 "My time in South Africa was outstanding! If it would have been in our power to stay longer, Sarah and I would definitely have done so! I was missing life with the animals as soon as I stepped on the plane home! It was all so wonderful; the rangers were amazing, the vet was also great, the accommodation was outstanding, living with all the other volunteers was memorable!"
Maxine, 4 weeks January 2015
---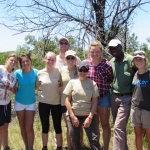 "My time here is absolutely amazing! I am having the time of my life! While I was there I actually found out I got accepted into veterinary studies at Uni, so I am so happy to be getting into that field at last! ! Without my experience in Africa I don't think I would be going to study veterinary, so I am very grateful for the opportunity."
Laura, 3 weeks January 2015
---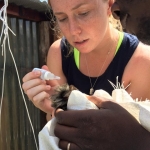 "I am currently having an awesome time here. This place is so incredible, and I am very much enjoying my time."
Shannon, 3 weeks January 2015
---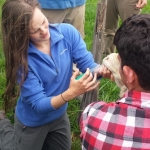 "After the most incredible 11 weeks in South Africa I am now home ready for Christmas. I've met the most amazing people, done things I could have never imagined and made memories that will last a lifetime."
Abbi, 6 weeks November 2015
---
To find out more about the veterinary internship, see our veterinary project webpage.