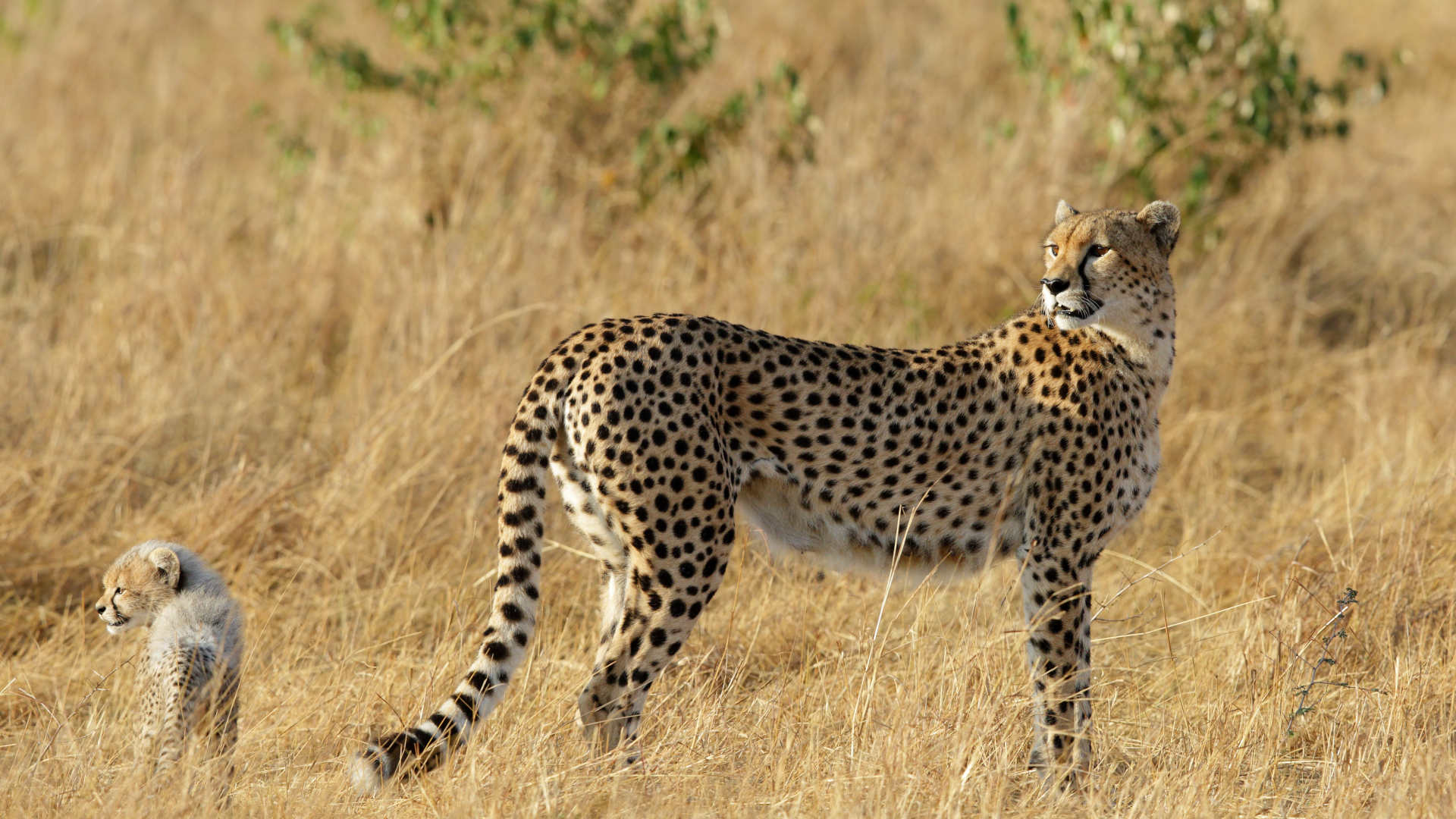 Live the life of a mobile vet on this veterinary internship in South Africa. On the move between game reserves, farms and veterinary clinics, gain a valuable insight into veterinary work abroad in a developing country.
Duration: 2 – 12 weeks
Dates: See here for dates and availability
Arrival day: Monday
Return day: Monday
Eligibility: At least some prior experience of working with animals
Age: 18+
Working alongside the experts on game reserves, farms and veterinary clinics
Hands-on experience caring for a wide variety of animals, from wild animals, to farm animals to pets
Exploring a wonderful corner of South Africa in your free time
Meeting other amazing participants from all around the world
Chintsa, Amatola Coastal, Eastern Cape, South Africa
The pre-vet internship is highly practical, immersing you in the life of a mobile vet and offering some unrivalled veterinary experience abroad. The project is divided into four main sections, which you will alternate between throughout your stay:
Veterinary experience with African wildlife: working in game reserves with animals such as rhino, buffalo, lions, antelope and zebra, amongst others.
Veterinary work with agricultural livestock: assisting on livestock farms to improve the well-being of animals in commercial farming such as beef and dairy cattle, sheep and goats, pigs and chickens.
Animal care work in the domestic setting: visiting rural villages, township settlements and a veterinary clinic to work with local dogs and cats.
Helping out at a veterinary clinic: observing the work of the resident vet and assisting as required.
Excitingly, the roaming nature of this project means that no day is the same – the practical work is demand driven. Sometimes unpredictable tasks will come up depending on the animals requiring care at any one time. Not only does that mean you will see lots of different places, but also lots of different types of veterinary work abroad. It is important to note that you will be working with a range of wildlife specialists on this project, and not necessarily just vets.
What previous veterinary experience do I need?
This wildlife veterinary internship Africa requires that interns are working towards their university studies as a minimum. Many people use this internship to gain experience for university applications
Many participants are in their first year of veterinary studies
All participants must at least have some work experience with animals
A separate veterinary internship course is run for students who are already, or who will be, in their second and third year of veterinary studies at the time of departure. See here for information
Tasks throughout your pre vet internship are varied, but can cover activities such as:
Anti-parasite treatment (dipping and dosing)
Wound care
Community education on handling and treatment of pets and animals
Treating animals within the community
Shadowing a vet in the local vet clinic
Pregnancy testing
Artificial insemination in livestock
Disease control
Game counts
Darting
Health and safety
Immobilisation and tranquilisation
Game capture, sedation and transportation
Many of the tasks that you will be getting involved in are aimed to improve the welfare of animals across the farms, reserves and clinics. You should expect to see some animals in distress or that have been poorly cared for. You will be exposed to South Africa's animal welfare agencies and you will visit and learn about the challenges faced by organisations such as the SPCA.
Hostel style accommodation for students
Hot and cold running water in shared bathrooms with western toilets
Terrace with sea views – the beach is not far away!
Due to the mobile nature of this project, you may be moving around the local area between reserves, farms and rural villages Accommodation reacts to this need and at times you will be living on-site on these projects in camps, cottages and farm houses
You will receive three simple and nutritious meals per day
Breakfasts include cereals and fruit
Lunches include sandwiches
Dinner is hot and simple African fare – which means delicious!
Water is safe to drink
Vegetarians and vegans can be catered for
Airport: East London (ELS)
Arrival day: Monday
Departure day: Monday
Access to your own personal 'My Oyster' account – our online portal where you can find out much more about the program and manage your booking
Dedicated contact time with an experienced destination manager to discuss the project, answer any of your questions and for us to find out more about you
Help and advice from our UK office before arrival and whilst you are away
In-country support
Pre-departure information covering medical, safety and project advice
Gold level, 24/7 Pharos crisis management and incident support cover
Financial protection: ATOL (if we book your flights); IPP (if we don't book your flights)
Thorough orientation on arrival
Accommodation (see the 'accommodation' section above for details)
Advice on visa requirements
Oyster plants a tree in Africa with TreeAid to help reduce the impact of global carbon emissions
Airport transfers
Project transfers
Three meals per day
Meal and drink vouchers for local restaurants and bars
WiFi
Linen and bedding
On your return:
Welcome home pack
Certificate of Recognition (on request)
References (on request)
Flights – as an ATOL bonded company, Oyster can book flights for you
You need a valid passport that meets the requirements of the country you will be travelling to
Insurance (covering your time with Oyster and any planned independent travel)
Any costs associated with changing your return flight date if you need to
Independent travel costs
Home country travel costs
Spending money for additional trips, food and entertainment
Veterinary medicine is a highly competitive field, and as such many students are searching for work experience to boost their knowledge and employability. Unlike other internships in South Africa, this project goes above simply providing you with a good and varied experience – it allows you to get involved in making a genuine contribution to animal welfare and protection. Not only will you improve your veterinary skills, you will be doing something incredibly worthwhile.
If you are a student in their second or third year of veterinary studies, you can join a specialised version of this project which runs three times per year. The practicalities of the project are the same, however you will be able to immerse yourself in more due to your additional experience. The vet on this project will act as your mentor, and you will become fully immersed in helping the animals that you come into contact with. In addition to the greater scope of issues and cases, you will also receive lectures specific to the animals in the area and the work that you are doing. This can include lectures on:
South African diseases in domestic animals and wildlife
bloodborn diseases
zoonotic diseases
common diseases in impoverished areas in South Africa
game capture, immobilisation and transport
capture myopathy
capture pharmacology
wildlife behaviour during capture
wound management
A typical day is hard to predict, as the nature of this work is unpredictable! An example might be:
06.00: Wake up and breakfast
07.00: Briefing
08.00: Transfer to project site
09.00: Project activities
13.00: Lunch
14.00: Afternoon activities
16.30: End of project and transfer back to accommodation
19:00: Dinner and free time
Whilst late-availability is possible, we would advise booking as soon as you can to guarantee your ideal dates. Our projects are very popular and spaces can fill up several months in advance, especially for the months of June to September.
This veterinary internship is a very hands-on practical approach to veterinary work across reserves, farms and local communities. It allows participants to make a genuine contribution whilst using their knowledge. You will also spend some time with a local vet in the newly set up veterinary clinic in Chintsa.
The veterinary experience in South Africa, located on a private game reserve, allows participants to shadow a vet and other wildlife experts in their daily roles. Projects are located uniquely on the game reserve and are with the Big 5. This project has a high emphasis on conservation and understanding the role of a vet in a private game reserve. It allows participation but is mainly created as an experience of the role of a vet.
Spring: late August to October, with average daytime temperatures in the low 20s.
Summer: November to March, with December to February seeing mid-summer daily temperatures of about 24-30ºC.
Autumn: April and May, with average daytime temperatures in the low 20s.
Winter: June – August, where the days can still be warm (up to 20ºC), but expect chilly nights.
We would recommend around £50 per week for drinks and treats. You might like to budget extra for doing any trips at the weekend.
There is easy access to cash machines in Chintsa so you don't need to take all of your cash for you.
If you are going for over 4 weeks, you might like to consider getting a cash card. Cash cards are a safe and convenient way to take your money travelling with you – they act just like debit cards but do not have the same fees as you might have to pay on your bank cards from home. Check out our blog for details on how the card works here.
No visa is necessary for under 90 days from UK and most western European countries. You will receive a tourist stamp upon arrival allowing you stay in the country for free for up to 90 days.
You need to make sure your passport is valid for a minimum of 30 days after you leave South Africa.
Most of our volunteers are independent travellers and you will become part of a group of people from around the world here. It is fine to travel with friends or as part of a small group too however- more the merrier!
You should visit your doctor or travel nurse to find out what vaccinations you will need. Your routine vaccinations will need to be up to date; hepatitis A and Typhoid are likely. You should follow your doctor's advice.
Please check below for where the closest hospital to the project is – your doctor may ask to know this so that they can provide information on rabies.
For any more information, including entry requirements related to Covid-19, please see the Fit for Travel website or the UK government's travel advice page for South Africa.
There is good access to pharmacies, doctors surgeries, first aid clinics and hospitals in and around the area. The main hospital is a 30 minute drive away and there is 24/7 access to vehicles.
You will be based in the seaside village of Chintsa, about an hour north of East London. This is a small and tight-knit community, and there is a steady presence of travellers and backpackers in the village too.
You will be living in a volunteer house on the outskirts of the village. When there is a need to live elsewhere on this project, it will be in clean and safe accommodation which is fully vetted by the project. A member of staff will be living with you on site.
Crime in South Africa is mainly concentrated in the larger townships of the country however you are advised not to walk alone at night time and to take a taxi back to the accommodation if you have been out and about at night time. The streets are less well lit in South Africa than you might be used to at home.
There is wifi at the accommodation and an internet cafe just down the road. Remember though that this is Africa so it might not always be as reliable as your internet at home!
There is good phone reception.
South Africa is 2 hours ahead of GMT (GMT +2).
In South Africa, a mixture of European plugs and South African plugs are used.
Chintsa is popular on the backpackers and travellers trails, mainly because of its stunning beach, stretching over 32km in length.
There is loads to do in your free time, from surfing to horse riding, from safari to yoga.
The local backpackers also lets volunteers use its facilities, including a lovely swimming pool, boogie boards and volleyball pitches.
Weekends and evenings are free for you to enjoy the area.
Supervision will be fairly intensive during the first few days, when you will receive a thorough induction and work-related training.  Once you are comfortable with things, you might not always have a supervisor working alongside you, but there will always be staff and other volunteers around to help, and you will always be accompanied for any high risk activities.
Staff at Oyster's head office and in-country will be responsible for your safety and welfare while you are at the project.  This will start from the moment you are picked up from the airport until the time you are dropped back there.  Before and after these times, you will be outside Oyster's responsibility and should make sure that you act safely and avoid risk.  This is also true if you choose to leave the project during your time off. We will give you plenty of guidance and advice about this.
Oyster assesses projects carefully to ensure that they offer high standards of animal welfare and environmental practice. We also check that volunteers understand key points of good practice before working with animals. To find out more, see our animal welfare policy.
Oyster has personally hand-picked some of the best volunteering projects out there. With so much amazing choice, it can be hard to make a decision. Our Animal Welfare Destination Manager, Anne, has written a guide to help you to choose the best animal volunteering project for you.
Other adventures like this