Find out what Oyster volunteers have said in these reviews of our project volunteering with elephants in Thailand: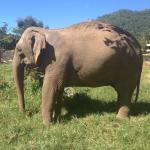 "I really enjoyed my time in Thailand, not only because of the elephants and the sanctuary which was amazing but also because I had a chance to see some other places too. I expected the sanctuary to be hard work, which it definitely was, but the hospitality and helpfulness of the staff and Thai people was great. The contact from Oyster was also good as they kept me updated :)"
Charlotte Mynard, 2 weeks September 2017
---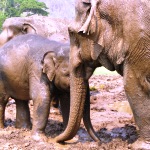 "Excellent, it far exceeded my expectations. Highlights included interacting with the elephants by washing and walking them, interacting with the volunteers and exploring the culture on days off"
Hannah Whitehead, 3 weeks May 2017
---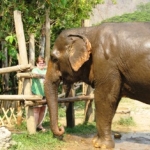 "It was absolutely amazing. So much better than I ever expected! The Sanctuary runs solely on donations and help from volunteers. Everything from accommodation to food is very
basic. But do not let this phase you!!"
Sophie Quinn, 2 weeks April 2017
---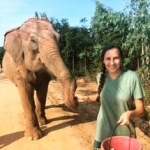 "Getting to work closely with all the animals and look after them daily, giving them a better life, was amazing. The people at the Sanctuary were great too!"
Tia Knutsen, 7 weeks January 2017
---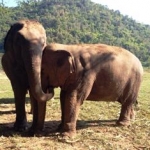 "I do miss the elephants greatly. My time away was a very eye-opening experience for many reasons. It was joyful, heartbreaking, fulfilling hands on-work and relaxing downtime enjoying the beautiful scenery. It was truly a moving and incredible experience all round. It wasn't without challenges, but I expected them and got through them. The purpose of this trip was to take me out of my comfort zone, and that it did. I am still processing everything that I experienced."
Amy Lawlor, 2 weeks January 2017
---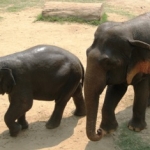 "I'm having an amazing time! I've made some really great friends and had plenty of time with the elephants. I've also been with the dogs a little too. The food is great and all of the workers here are lovely. I feel right at home :)!"
Alice O'Sullivan, 2 weeks April 2016
---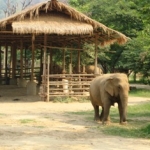 "I had the most amazing, eye opening and life changing experience during my 2 weeks on the project!! It was an incredible experience and I would definitely recommend the trip to
anyone and hope to return myself in the future. Many thanks to you and Oyster Worldwide!!"
Katie Piggott, 2 weeks October 2015
---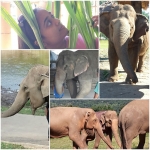 "It's been great so far. I'm loving it here! I'm getting attached to all the elephants here, and can't imagine being in a place where they aren't around."
Arnika Paranjape, 2 weeks October 2015
---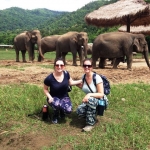 " It was an incredible experience and it was nice to know that I was volunteering at a place where the focus was on the well-being of the elephants, rather than the potential of income from tourists. I knew exactly what to expect and the team at Oyster were always very helpful. It was also helpful to speak to a team who has actually done each programme.'
Nadia Khan, 1 week September 2015
---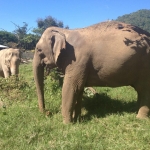 "I've had a great time here. I loved being more involved with the elephants, the day to day care looking after the 'old ladies", and providing enrichment. We also got the chance to observe the vet and the trainer working, which I found fascinating, especially with my background being in animal training."
Clare Howells, 2 weeks September 2015
---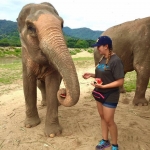 "I wanted to say that I had a GREAT time in Thailand. It definitely changed my perspective on a lot of things like farming and not supporting the circus, ivory or any form of tourism that hurts the elephants! 🙁  I am definitely going to another Oyster trip and am spreading the word about my great time to other folks!"
Alyssa Bautista, 2 weeks August 2015
---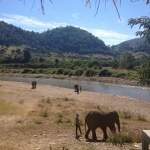 "I'm really enjoying it here. The elephants are amazing."
Liam Smith, 2 weeks July 2015
---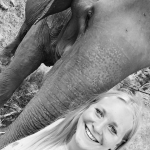 "My time at the elephant park was so amazing – I have never experienced anything like it before. What they do there is absolutely amazing and I met so many amazing people too, including the people that work there. Thank you for all your help in setting this up for me."
Bee Eldridge, 2 weeks May 2015
---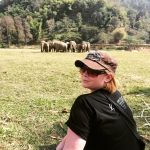 "I had an amazing time with the elephants. I would do it again in a heartbeat. I absolutely loved it! I would recommend it to anyone! Now I'm home I am just going to save for the next trip!"
Alison Dargie, 2 weeks February 2015
---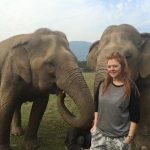 "Thailand was incredible – the most incredible 2 weeks of my life! I wish I'd stayed for longer, I missed the elephants and the park as soon as I got on the plane!"
Abii Smith, 2 weeks February 2015
---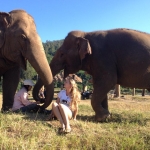 "I've had the most amazing two weeks here. I've learned so much and met so many great people. I'm so glad I got to be a small part of the amazing park they have set up. I will never understand the abuse the elephants had to go through to get here. Besides this, I can't even begin to describe how beautiful it is here. It's so hard leaving it behind and I've literally got tears in my eyes driving away. I'm so thankful for this experience!"
Esmee Bergwerff, 2 weeks November 2014
---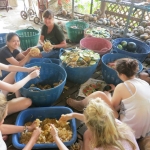 "The project was well organised. Highlights included feeding the elephants and walking in the field. We also went to a local school. The park would not be able to run this without voluntary help. It made people aware of the plight of elephants in Thailand and spread the word around the world."
Jill Mountford, 2 weeks September 2014
---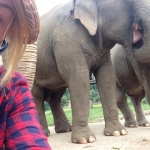 "It was an absolutely fantastic trip and I have recommended it to everyone and anyone I've seen! It makes you appreciate what you have in life, and seeing the amount of work and effort that everyone else in the park puts in is fantastic! It was a hugely enjoyable experience and I'm already planning on going out again and I've only been back home for a couple of days!"
Charlie Craig, 2 weeks September 2014
---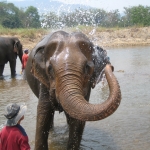 "The locals, that I spent time chatting and sharing a lot of my spare time with, were delightful. I would have no hesitation in going back. It is an incredible island."
Hugh Richards, 2 weeks February 2014
---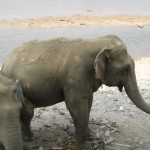 "We both had an excellent time with the elephants! It was good to play a small part in the amazing work that the project does in rehabilitating the elephants."
Jason Dervish, 1 week January 2014
---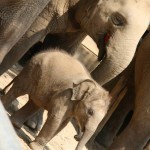 "Highlights were spending time with the elephants and helping with the dogs. I felt like we could make a difference as a volunteer. My advice: have realistic expectations, and take old clothes to work in and leave them at the end of placement as they get given to the hill tribes."
Sharon Dryden, 2 weeks November 2013
---
"I would really lik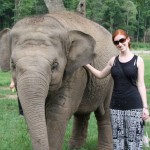 e to thank you for all your help in planning my trip! You certainly made things much easier for me! Spending so much time with the elephants, meeting new people and being educated on the situation in Thailand regarding animal abuse, was amazing. Some tips: take lots of insect repellent and a hat if you go when it's warm! And a waterproof camera is a MUST!"
Amy Middlemist, 2 weeks June 2013
---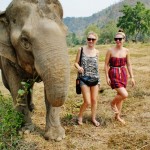 "This project was excellent – it far exceeded my expectations. I can't pinpoint anything particular as a highlight – honestly everything about it was amazing! The accommodation, the tasks and the education were great. It is genuinely a life changing experience and I'm so happy I did it. I would love to do more volunteering."
Chloe and Amy Pearce, 2 weeks April 2013
---
For more information about volunteering with elephants in Thailand, have a look at our volunteering in Thailand web page.