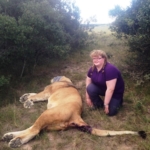 "I've had an absolutely amazing experience and would have been happy to stay here all year! I'm sending photos to the link provided but have also attached my favourite to show you due to my appreciation of all your help."
Elizabeth Mellor, 4 weeks March 2018
---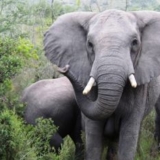 "This programme matched completely with the expectations I had for this holiday. The information is fully complete so I could chose the right programme. The facilities for the volunteers are well maintained, the food is homemade and the activities are varied. And of course being able to be on game drives as often as this was great."
Caroline Mancioppi, 2 weeks March 2018
---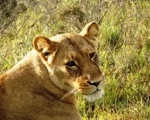 "Everyone who helped me both at home and in Africa was friendly and very helpful, there was plenty of information about the trip in 'My Oyster' and I felt confident that I was prepared before my trip which was great for both me but also for my parents.
For me the highlights of this programme were: – Making a great group of friends from around the world that I will definitely keep in touch with – We assisted moving a lion on the reserve – it was incredible to be so close to a wild animal and I really appreciated how lucky I was to be able to do this – Being able to work on the reserve and seeing animals in their natural habitats every day – Weekend trips away to Port Elizabeth and Plettenberg Bay were also great"
Louisa Ward, 4 weeks January 2018
---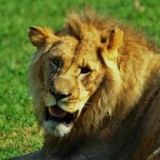 "The packet I received beforehand had all the information that I needed and it also accurately talked about the activities we would be doing while away. Georgie from Oyster was very helpful and very quick to reply to any concerns. The "My Oyster" portal was an awesome way of keeping all the information in one place."
Muskaan Vohra, 2 weeks October 2017
---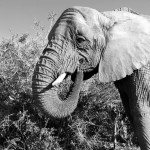 "The trip was amazing, and it was brilliant to see the animals within the reserve. Staff were very friendly and welcoming. Anne was so helpful, I cannot thank her enough. She answered any questions I had very quickly and was there to help when I needed her. Regular contact was needed for a first trip alone. It was amazing and 2 weeks went way too fast. I am planning on booking again next year for the game ranger course! Thank you again Oyster."
Faye Hampton, 2 weeks September 2017
---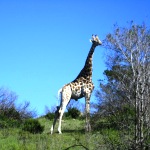 "It's amazing here! I can't wait to come back in a few years for a longer time! I want to look at more oyster projects for next summer already!"
Amy Welch, 3 weeks July 2017
---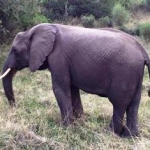 "It was the perfect way to experience life in an African wildlife reserve by volunteering. You work hard in the day and get rewarded with a game drive in the afternoon and it feels very fulfilling knowing that you are not only enjoying the reserve but also helping to maintain its environment. I met many lovely volunteers there as well which I will definitely keep in touch for many years to come."
"Your insecurities about making friends will go away within the first 2 days of meeting the other volunteers because when you are with like-minded individuals, it is very easy to find someone that you can click with! Also just cherish every single day because time will pass by so quickly and really put in effort into doing the activities as it just feels so much more rewarding then 🙂 "
Jasmine Hussain, 2 weeks July 2017
---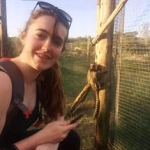 "I couldn't have had a better experience, I had the time of my life at the game reserve. I knew I was going to enjoy the trip but I never expected to be so excited each morning at the thought of seeing something new, there's no way I could ever get bored of it. Going through Oyster meant a lot less stress for me when organising this project as the quality of the information on the programme made it easier to prepare. Thank you for providing me with this opportunity and helping to organise it!"
Sasha Blackmore, 4 weeks May 2017
---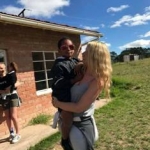 "My trip was absolutely amazing! Everyone out there was just so lovely and friendly – I couldn't have hoped to work with a better bunch of people. And being able to go out and do things at the weekend was brilliant. The 3 weeks went by far too quickly. I could easily of stayed for another 3 weeks. I'm already thinking of going back to do the Garden Route next year maybe. Thank you so much for all your help with my trip. It's definitely been a once in a lifetime experience!"
Kim Martin, 3 weeks April 2017
---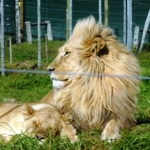 "I had an amazing time. I enjoyed pretty much all of the activities and met some great people! The 4 weeks went by so quickly and I did feel sad to leave, so yes, I am missing life there. I would love to go back one day and maybe do the Game Ranger course. Thank you so much for managing my trip. it was one of the most enjoyable experiences of my life!"
Sarah Fierle, 3 weeks November 2016
---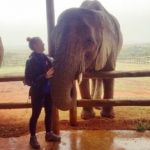 "My trip was incredible. Today will be a week since I arrived back home and I am still wishing that I could go back! South Africa is the most gorgeous and loving place I have ever been to. The people there have this appreciation for life that I have never seen before and it was so refreshing. The people I volunteered with were just as great – it was so crazy to meet all these people from around the world that I would have never met otherwise. I have been keeping in touch with them since I left, along with some of those from the reserve as well!
All of the projects we did felt beneficial and I enjoyed doing them. I loved working in the reserve and I, of course, LOVED going to the Elephant Sanctuary. Now, sitting back at my normal desk job, I am day dreaming about future trips I can take. I think the thing I loved the most is that I got to go to an amazing place that I have never been to before, and it is like a vacation, but I felt useful while I was there, and felt like I was making somewhat of a difference."
Sarah Fierle, 3 weeks November 2016
---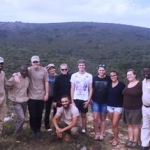 "Game drives and game counts were always a highlight as it was the best opportunity to see the animals! I also thoroughly enjoyed the school feeding activity as interacting with the local community was great fun."
Alex Abbott, 4 weeks September 2016
---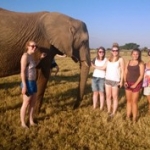 "My highlights were waking up to the lions every morning, going on night and evening game drives, meeting the elephants and doing the sky dive."
Olivia Hawksworth, 2 weeks April 2016
---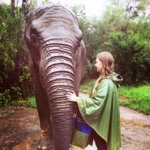 "Everyone was treating us very nicely and the accommodation was more luxurious than I have expected. Thank you so much for your support and for making this experience possible."
Roxana Popa, 2 weeks August 2016
---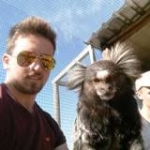 "Making loads of new friends and seeing the animals up close was a highlight, as was knowing that I was genuinely helping and making a difference. Tree chopping was one of the most enjoyable activities! You will have loads of fun while making a difference. It will look great on your CV."
David Band, 2 weeks July 2016
---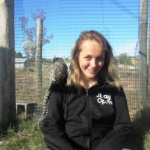 "The accommodation, food, and the people were all a lot nicer than I expected! The whole process was much easier than I expected too (the flights, meeting new people, getting used to a whole different way of life), as was the variety of things done on my project. Seeing animals roam freely in the wild and having a feeling that I had helped (even just a tiny bit) to make a difference and to put back into the community. It really is a once in a life time opportunity, that gives you such a great experience, not only in land work and conservation, but in meeting new people and experiencing different cultures. This project personally gave me confidence that I haven't gained anywhere else."
Georgie-May Forrester, 4 weeks July 2016
---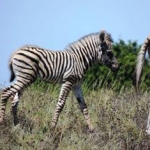 "I actually love this country and don't want to leave. Everyone is so happy and friendly that it's infectious! The activities are fun and the food is great- I haven't eaten this healthily in years. A big group of us went to Jeffrey's bay this weekend and it was so much fun. I surfed for the first time and went horse riding on the beach."
Luke Webb, 3 weeks July 2016
---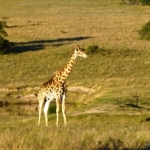 "Honestly the best thing I have ever done! The people I met are life long friends, and seeing wild animals on the daily drive was amazing! Although I am a confident person, coming back from this trip had made me realise what I am capable of. The people I have met on the reserve, and the other volunteers, have been incredible, and I'm very grateful to have met them. The hands on experience of helping the conservation programme was more than what I expected, although I would have liked it more if it had benefited the  animals and not the guests' game drive. I highly recommend Oyster and their projects."
Zoe King, 2 weeks April 2016
---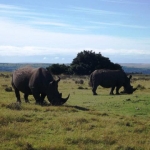 "The highlight for me was, of course, being able to see some of South Africa's amazing animals, which was the reason for the travel. However there were many aspects that I enjoyed, from the independence of travelling alone, experiencing a completely different country, and for sure meeting all the amazing people at the reserve! The experience will be gone before you know it – the more effort you put into the trip, the more rewarded you feel when it's time to go home. I couldn't have had a better time. I truly had the time of my life; I felt at home, happy and really didn't want to go home. It seems crazy now to think its all over, but this whole experience couldn't have been much better. Best decision of my life."
Kirsty Runcle, 4 weeks January 2016
---
"I'm having a fabulous time; getting stuck in with the various tasks and enjoying the drives, as well as the general camaraderie. The staff are really excellent – knowledgeable and friendly, and the food isn't bad, although I am looking forward to choosing a meal from a menu and washing it down with a glass or two of red!"
Mark Milligan, 2 weeks October 2015
---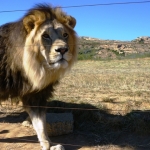 "It's a once in a lifetime experience. You get to work with some amazing people in incredible surroundings and witness some of the most amazing animals on the planet, as well as actively take part in the conservation of the reserve."
Rebecca Armstrong, 2 weeks September 2015
---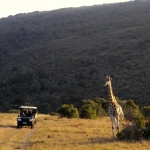 "It was an amazing trip. It is a brilliant reserve and I would definitely go back out again at some point."
Jordanne Byrne, 2 weeks September 2015
---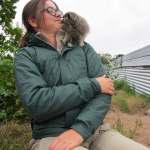 "The trip was fantastic! I really couldn't have asked for a better experience, especially since we were essentially on a safari every day for four weeks. We fed lions, played with meerkats, and saw the Big 5, so it was all truly amazing. I'm missing it very much, especially since a lot of the friends I made are still there! Thanks so much for helping us to organize this trip – we couldn't have done it without you!"
Sara Monge, 4 weeks August 2015
---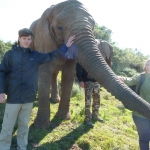 "I had a fantastic time in South Africa. I got to do everything that I wanted during my 2 weeks, such as the elephant sanctuary, school visit, hike, night drives and taking part in all the different tasks. I do miss South Africa and all the people I met; I made lots of good friends from all over the place, which I am staying in touch with. Overall it was a great experience!"
Evan Burdett, 3 weeks August 2015
---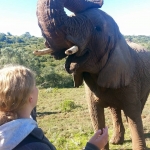 "The highlights were definitely meeting different great people and seeing all the animals up close, as well as helping with conservation. The programme was really great, the rangers did a great job and the organising staff too. Thank you for all your help!"
Ciara O'Donoghue, 2 weeks August 2015
---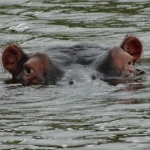 "I had a fab time and would thoroughly recommend this to other people. The night drive was definitely a highlight, as was game capture. At the weekends I did shark diving, which was as equally terrifying as it was exciting, and Jeffrey's Bay. I was very happy I used Oyster for my trip; you have been very helpful and the information pack was extremely useful – it meant I was so well prepared! I was very impressed with your attentive service. Thank you again for all your advice and support, I would definitely use Oyster again!"
Anna Francis, 2 weeks July 2015
---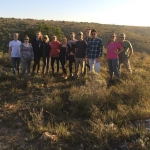 "I had an amazing time, absolutely loved it!! We got so close to the lions and elephants, which was awesome, and I got to take part in a game capture!"
Kayley Merrick, 4 weeks July 2015
---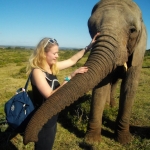 "I'm having a fab time! I'm loving the activities and have met some really great people. I don't know what else to say! I've seen and done so much that I can't think what the best bits are, but I am really enjoying the whole project. I have found myself doing things I never thought I would; it is a real eye-opener and has pushed me out of my comfort zone."
Nicola Hurst, 4 weeks July 2015
---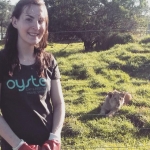 "It's been an amazing first week even though it rained heavily the first few days! It's still cold on a morning and evening so I bought a thick hat in PE this weekend! Went whale watching and saw 7-8 humpbacks really close to the boat which was amazing! I've seen all of the Big 5, except the leopard, and plenty of plain game! It still feels very surreal being here, it's incredible!"
Allanah Whiteley, 4 weeks June 2015
---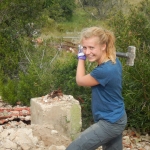 "Thank you very much for helping me to organise my trip. I really enjoyed myself and even had time for a quick weekend trip to Cape Town. I really miss the people, just knowing they are still out there having fun! I also miss how it was not stressful at all and life was so simple. All us Oyster volunteers really appreciated your help, so thank you again."
Emily Strathdee, 3 weeks May 2015
---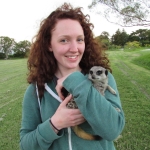 "I had a wonderful time in Africa. Lovely project and lovely people with lots of interesting work. It was so chilled out which is perfect for me. The people and rangers were brilliant. Highlights included social life and the opportunities that I wouldn't normally have. Thank you for all of your support throughout my little adventure =)"
Jordan Gowing 4 weeks April 2015
---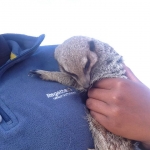 "I had the best time of my life in South Africa. I loved meeting the elephants in particular! I really enjoyed my time at the Big 5 reserve and the people that I met. I really want to go back next year and do the game ranger course!"
Jess Burgham, 3 weeks November 2014
---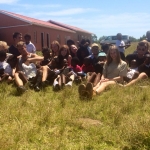 "I would just like to say thank you very much for everything. You were so much help and it was probably the best trip I've ever been on! I met some amazing people and the days were so fun 🙂 I'm missing it so much already and I've only been home for a day!"
Jonny Popely, 4 weeks October 2014
---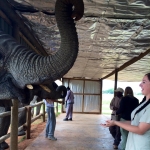 "2 weeks definitely wasn't long enough! It was so good and I really enjoyed it! I loved all of the staff at the reserve too, they were amazing! Thank you ☺☺"
Ashley Savage, 2 weeks October 2014
---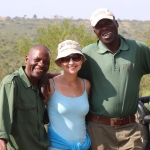 "My experience in South Africa was amazing. I meet amazing people, both local and volunteers, therefore it was very difficult to say goodbye to them. The opportunity to watch the animals' behaviour in their natural environment was definitely the highlight of this trip. My experience was amazing and I would like to say big thank you for your help and support. All information and advice which I received from you helped in preparing myself for the trip. Many thanks!"
Natalia Jokiel, 4 weeks August 2014
---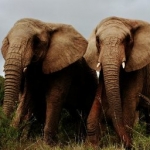 "This project was amazing. I learnt so much and feel privileged to have been part of this. It really does give you the best life experiences and puts everything in to perspective. I'm so glad I did it and would definitely recommend it! The reserve is smaller than Kruger or Addo, which means you really get to know the rangers, animals and the whole reserve starts to feel like home. It's prepared me for my future travelling too!"
Elizabeth Streeter, 2 weeks August 2014
---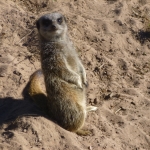 "Absolutely amazing and a once in a lifetime experience. I want to come back! Thank you!"
Megan Poore, 2 weeks August 2014
---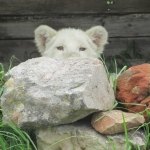 "We did a game capture which was very exciting. The people were also incredible. I also went along the Garden Route, which was really enjoyable. It's a good chance to see many safari animals and learn about the animals and the reserve. You meet loads of great people."
Katy Davidson, 4 weeks July 2014
---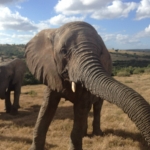 "The project was amazing! I really wish that I had gone out for three weeks instead of two – it was one of the best experiences of my life and I didn't want to come back! I met some lovely people too and one of my main concerns was about not making friends, but we're all still keeping in touch because they all live relatively locally."
Yvonne Nanyanzi, 2 weeks July 2014
---
"The experience was great, Oyster were incredibly helpful as a company, and far more informed than any other company I've travelled with before. The project itself was so much fun, and unbelievably educational. I haven't learnt that much in such a short space of time ever."
Shane Capper, 8 weeks June 2014
---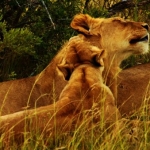 "I had the most amazing time in South Africa – the only downside was that I was there for only two weeks! The staff were all so lovely and helpful. The accommodation was so much  nicer than I expected – it was like a proper hotel but with ten beds to a room! I met so many lovely people from all over the world and some of us have kept in touch. And the animals were fantastic! Thank you so much for all the help"
Robyn Pih, 2 weeks May 2014
---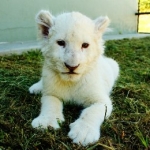 "I had good time in South Africa and I am missing my little balls of fluff haha. I enjoyed the work I did and the rangers were nice. You as well were extremely helpful in the run up to the trip, and I was so prepared due to the information you sent me."
Angela Clarke, 4 weeks January 2014
---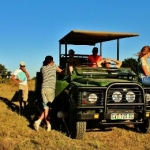 "I had a incredible time in South Africa, and I'm already missing the friends I made out there!"
Emily Brown, 5 weeks January 2014
---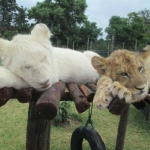 "I saw many amazing animals and got to do lots of things I wouldn't normally have done, such as cub sitting! The work could be hard, but was always rewarding. I really enjoyed my time here. All the staff and rangers were really friendly and knew lots about the wildlife and environment. The food was amazing and the rooms were always clean. The weeks have gone really quickly!"
Hannah Wilson, 4 weeks January 2014
---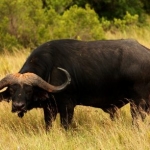 "This was everything I wanted and even more. For me it was a life changing experience which really opened my eyes to animal conservation and the damage humans cause to the environment, and also to how other people live. Getting so close to wild animals, and watching them in the natural habitat, was something I always wanted to do. I would like to thank everyone for the best 2 weeks of my life!"
Amy Youngman, 2 weeks January 2014
---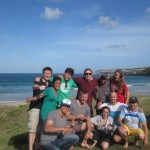 "Highlights for me included cub sitting, elephant riding and game counts. Anyone who is interested in making a difference should do this, especially if they also want to see some incredible wildlife."
Alex Hutchings, 3 weeks October 2013
---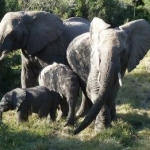 "I have just got back from 3 weeks volunteering in South Africa with the Big 5, all organised by Oyster, and absolutely loved it! It was such an amazing, rewarding experience and I just wish I could have stayed for longer! We got so up close to the Big 5 it was surreal! We took part in everything from game captures, to feeding the lions, to monitoring elephants, to interacting with a baby white lion cub!!"
Emma Turner, 3 weeks August 2013
---
"I've e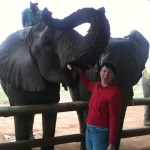 njoyed the program. It was really hard to leave Africa – it's an incredible place and the people are just great! The best part about the program is the possibility to learn not only about the wildlife in detail, but also about a different culture, to meet wonderful people and to make some difference in this world. It's a perfect way to discover wildlife and help to preserve it."
Anna Zolotina, 3 weeks July 2013
---
"The re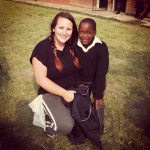 serve is beautiful and something to be proud of. I am enjoying my time here."
Karla Turner, 2 weeks, July 2013
---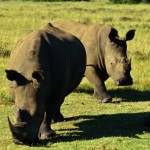 "Fantastic experience. The work was hard but rewarding. The highlights were lion feeding, the dawn/night drives, the amazing wildlife… the list goes on. Be prepared for some fairly demanding physical work. The more effort you put into it the more you will benefit. A lot of what you experience in South Africa will be something new to you, so just embrace that fact. This was an amazing experience!"
Hugh Quigley, 3 weeks June 2013
---
For more information about volunteering with the Big 5 in South Africa, have a look at our game reserve volunteering web page.