Parent reviews of Oyster Worldwide
Over the years we have received great parent reviews of Oyster Worldwide. It is very important to us that Oyster participants are well supported, prepared and cared for on our projects. We are always delighted to hear parental feedback either after or during our projects.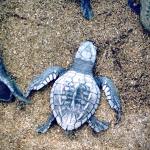 "I want to thank you for the information and planning you have kept her informed of, and I can tell you she is so organised it is untrue – everything has been packed for ages, she has copies and photocopies of passport and vaccinations; I just wish we were as organised!"
Ann, mother of Alice, who spent 2 weeks in Costa Rica volunteering with turtles, August 2017
---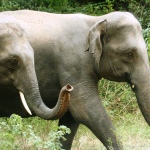 "She's had an amazing time, the people were fantastic, elephants aplenty, lots of interesting stuff to do and as you rightly say, the staff were super helpful and knowledgeable. Thanks so much for all your help in making this trip of a lifetime happen!"
Anna, mother of Ruth, who spent 4 weeks in Sri Lanka volunteering with elephants, July 2017
---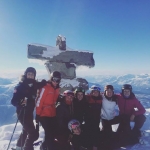 "This has been an amazing experience for her and one that has quickly taught her some important life skills.  Thank you very much for organising everything so professionally and efficiently; she has felt well supported and thoroughly enjoyed being part of the Oyster group.  From a parent's point of view, it was reassuring for us that you provided us with such detailed information, that everything was organised for them on their arrival in Vancouver and Whistler and that their jobs at Whistler Kids were pre-arranged.  We also felt that, if anything were to go awry, you would help us and Isla sort things out!"
Yuki, mother of Isla, who spent the 2016/17 winter season in Whistler Blackcomb as a ski instructor
---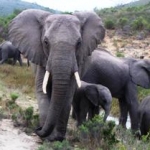 "She is having an amazing time when she face times you can tell that she is really loving what she is doing and has met a great group of Friends. Thanks to you and your company, for making her dream come true and for the experience she has gained, she has definitely come out of her comfort zone. I am sure she will using your company again for her next big adventure."
Sue, mother of Jessica, who spent 8 weeks in South Africa on the Game Ranger course, January 2017
---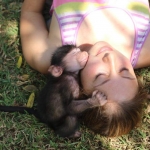 "Thank you for the incredible experience you've provided for my daughter in South Africa this summer. Her three weeks there provided an incredible growth and learning experience."
Allen, father of Jennifer, who spent 3 weeks volunteering in South Africa with the monkeys and baboons, August 2015
---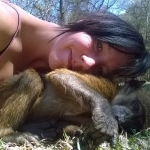 "I wanted to tell you what a wonderful experience Catherine had in South Africa. She absolutely fell in love with the lace and has learned so much as a person. I'm so glad she went. I've no doubt that she will go back again in the future. Thank you for all your help in organising her trip."
Andrea, mother of Catherine, who spent 6 weeks volunteering in South Africa with the monkeys and baboons, August 2015
---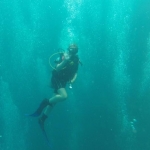 "I wanted to thank you for all your time and patience in dealing with, what I'm sure must have seemed like, the never ending questions from her anxious parents! You were always there, either via email or telephone, to answer our queries and concerns. Your extensive instructions were faultless and I would thoroughly recommend Oyster Worldwide to other young people wishing to travel the world. I can assure you Katrina has had a brilliant time and is now planning a trip round Europe for the summer – her confidence and maturity have increased so much."
Kath, mother of Katrina, who spent 8 weeks volunteering in Thailand on our marine conservation and diving project
---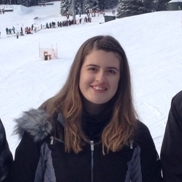 "I would like to thank you for the whole experience you provided to Ellie. She felt very welcome in Jasper and she was clearly supported throughout her stay. She loved the skiing, made some good friends and has lots of good memories."
Sharon, mother of Ellie, who spent 11 weeks learning to become a ski instructor in Jasper, Canada, in 2015
---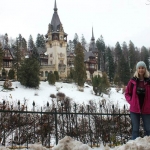 "Thank you for taking Meg through all the planning and preparation and for your enthusiasm, encouragement and professionalism. You always made us feel that things were under control and that Meg would be in good hands. You gave her the feeling of security that both she and I needed. Thank you for being so organised and sorted all the time, and for the phone call before the trip. And thank you for following up with her since she got home. Your email meant a lot to her. You have been very special to Meg, thank you."
Jenny, mother of Megan, who spent 4 weeks working with children in Romania in November 2014
---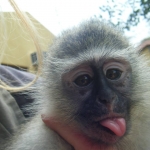 "Just wanted to say thank you for your part in organising what has been a fabulous trip. The notes beforehand were really useful and helped her to deal with situations like the airport 'porters'. For someone who had done virtually no travelling before, it made it all much easier. The centre itself seemed really keen on making sure they all had an enjoyable experience and ad hoc bush walks taught them quite a lot."
Bernie, mother of Harriet, who spent 6 weeks volunteering with monkeys in South Africa in May 2014
---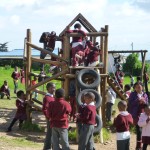 "I love calling Oyster as it makes me feel suddenly calm- you have all the information I need. It's been fantastic. I feel really sorted because every time I call it's all really organised the other end- it does make you feel they're looked after and you know what's going on. It's so important when it's their first big trip."
Ally, mother of Flossie, who spent 12 weeks volunteering with children in South Africa in January 2014
---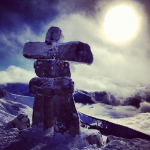 "It's a very impressive company you have. Julia  is having the most wonderful time in Whistler – loves her job, loves Whistler and loves all the wonderful people she has made close friendships with"
Chris and Peter, parents of Julia, who spent 6 months as a ski instructor
---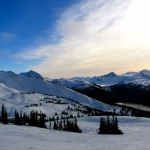 "Just to say thank you so much for all of the organisation involved in Henry's Whistler experience.  He arrived home in very good shape, having had a wonderful time on many levels.  It has been a very positive experience for him, and I have had no hesitation in recommending you to others who might be interested in your program"
Dido, parent of Henry, who spent 5 months as a Whistler ski instructor from November 2012
---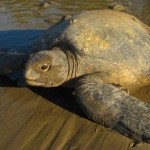 "I just wanted to thank-you for all your support and hard work in putting together such a brilliant trip for him. He clearly had a fascinating time, has matured significantly and is now mad about turtles! I am so pleased we chose Oyster again-great projects, excellent organisation and a fantastic personal service!"
Michele, mother of Alec, who spent three weeks volunteering with turtles in Costa Rica in August 2013
---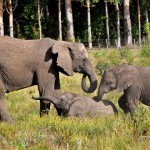 "Thanks once again to you and your colleagues for the wonderful experience you were able to make possible for Sophie.  We would certainly recommend Oyster Worldwide to anyone interested in a gap trip"
Louise, mother of Sophie, who spent four weeks volunteering with elephants in South Africa in August 2013
---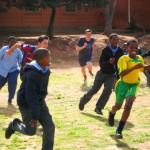 "I write to thank you and Oyster for looking after Daniel so well during his time in Port Elizabeth.  He really had a memorable time and thoroughly enjoyed it all.  He has been back for severalweeks and misses it all, and all the friends he made over there, and the children he met. Many thanks again for all you did.  I have recommended you to several people!"
Amanda, mother of Danny, who coached football for 12 weeks in South Africa in January 2013
---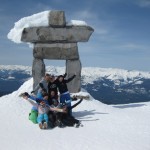 "Thank you for all the helpful emails and very efficient service you have provided in getting Dom off to Whistler. Can't believe it was a week ago!  He is very happy and no doubt going to have a wonderful experience. Please pass on our thanks to everyone involved. We have been very impressed with Oyster's service."
Catherine, mother of Dom, who spent 5 months as a ski instructor in Whistler in November 2011/12
---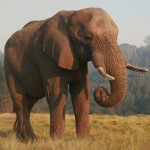 "Cassie is having a great time at the elephant sanctuary in South Africa. My only regret is that I didn't go!! – I think it has to be on my "bucket list". Thanks for everything".
Dawna, mother of Cassandra, who spent four weeks volunteering with elephants in South Africa in November 2011
---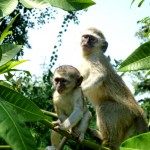 "Just to say thanks for organising (another) successful Oyster trip. Apart from the odd mishap Lucrezia enjoyed it hugely and I now have two young people going off to Uni with new experiences and independence. I do keep recommending Oyster so hope more business comes your way!"
Elizabeth, mother of Lucrezia, who spent three weeks volunteering with monkeys in South Africa in September 2011
---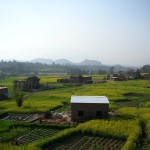 "Whilst in Nepal, Anne was so pleased to have the contact with Basant [the Oyster representative] and his wife who were so kind and hospitable"
Maureen, mother of Anne, who spent 3 months in Nepal in June 2008
We also have a Oyster support page on our website.