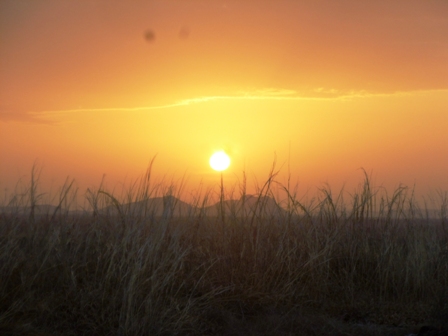 For most of the mid-twentieth century, Sri Lanka was one of the world's most malaria-affected countries. Now this has all changed.
Thanks to the use of a new, and slightly unorthodox, anti-malaria campaign, there have been no locally transmitted cases of the disease reported in the country for three-and-a-half years. Following this 'truly remarkable' achievement, the World Health Organisation (WHO) declared Sri Lanka a malaria-free country in September 2016.
Some consider that Sri Lanka has achieved this hugely positive development against the odds; historically it has been badly affected by the disease, it has a status as a low to middle-income country, there is regular movement of people across its borders into and out of India, and it has only recently come to the end of more than 20 years of civil conflict. But despite all of this, the country has succeeded in eradicating the disease, and has become a role model for malaria control in other tropical countries.
One of the reasons why Sri Lanka's anti-malaria campaign was so successful was that it was able to target the mosquito-borne parasite that causes the disease itself, not just the mosquitoes. This was achieved through the use of mobile malaria clinics, located in the high-transmission areas, providing patients with prompt and effective treatment. This action has helped to reduce the number of parasites present in the country, and so the chance of the disease spreading further.
To support the work of these clinics, the campaign also included a greater focus on health education within Sri Lanka. Careful surveillance and screening was also carried out, and continues to be used today, in order to prevent the parasites from re-entering the country.
Being malaria-free is a great step on the path to economic and social development for Sri Lanka. Not only will less money have to be spent treating malaria sufferers, but there will also be a greater number of healthy workers able to earn money to support themselves, and contribute to the country's economy.
This beautiful country is now more attractive, and safe, for foreign visitors than ever before, so what are you waiting for? Click here to find out more about our elephant conservation programme in Sri Lanka.