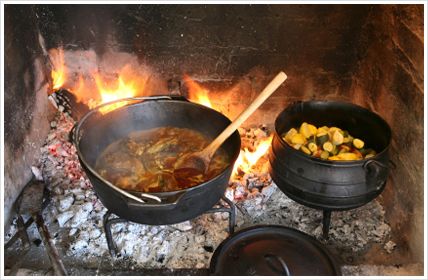 Photo courtesy of Cuisine: Sub-Saharan Africa on Pinterest
Before you head off on your adventures you might want to know what sort of food you're going to encounter. This is the first in a new series of blogs where we're going to pass on some of our personal favourites for local food, and even a recipe for you to try out!
First stop on our food tour: South Africa!
A couple of our favourite South African foods include:
Biltong – very similar to jerky, this air dried meat is an extremely tasty snack
Bobotie – spiced minced meat baked with an egg based topping. This is closest thing to a national dish as it is only made in South Africa
Braai – the word literally means BBQ in Afrikaans! Meat, often Boerewors (spicey sausages), steak or lamb, is cooked over a wood fire. These are extremely popular and are eaten at any and every occasion
Wine – exporting over 450 million litres this is a huge favourite, not just for locals! For those who know about wines, both Chenin and Sauvignon are king of the South African vineyards.
These all sound incredibly tasty and you're probably dying to try some so check out this recipe for Bobotie and tell us what you think: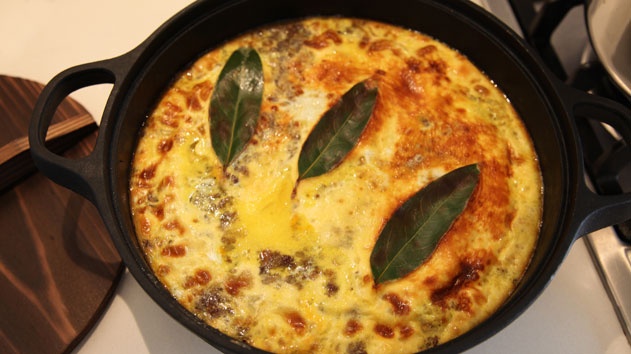 Photo courtesy of Bobotie on Pinterest
Ingredients:
2 slices white bread
2 onions
25g butter
2 garlic cloves
1kg minced beef
2 tbsp curry paste
1 tsp mixed herbs
5 allspice berries
2 tbsp mango chutney
3 tbsp sultanas
6 bay leaves
300ml milk
2 large eggs
Method:
1.    Pour cold water over the bread and leave to soak
2.    Fry the onions, garlic and beef in the butter, stir in curry paste, herbs, spices, chutney, sultanas and 2 bay leaves
3.    Squeeze the bread and beat into the meat mixture, tip into an oven proof dish and press down well
4.    Beat the milk and eggs then pour over the meat, top with remaining bay leaves and bake for 35-40 minutes
You'll be able to taste these locally on our South Africa programmes, check them out on our website.