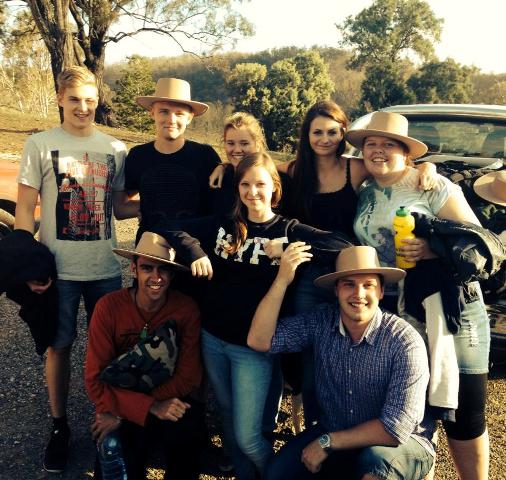 When you first arrive in a new place even the most seasoned travellers can find that they experience the first week blues. It can come as quite a shock as you were probably expecting to have an incredible time right from the start. It doesn't mean that you should pack your bags immediately and head home. We have put together our top tips for beating those first week blues and making sure you have an incredible time.
Remember that you will be jet-lagged and take it easy. It is always temping to get really stuck in during the first week and then stay up late hanging out with all your new friends. Trouble is you are likely to be jet-lagged. Try to make sure you get enough sleep as the first week blues are always far worse when you are over-tired.
Accept that you are likely to be experience culture shock. Chances are things are quite different from what you are used to back home. Even little things like the bed not being the same as your bed can make you feel a bit odd. Give yourself a break, don't be too hard on yourself and keep going out and exploring the new area you are in. The best way to get over culture shock is to immerse yourself in your new surroundings and to start to feel more at home.
Start making new friends. When you aren't feeling yourself it can be tough to put yourself out there and start chatting to people and making new friends, but the sooner you do the better. When you start getting to know people you automatically begin to feel more settled.
Get off social media. When you are missing home there is nothing worse than the constant reminder that life at home is going on without you. You know what all your friends will be doing, something very similar to what they were doing before you left. So give yourself a bit of a social media break, besides you certainly have better things to do like exploring.
Make contact with home but don't call your mum every five minutes. The great thing about modern technology whilst you are travelling is that you are able to get in touch with home when you want to and also to let people know that you are safe. The trouble is that speaking to those at home can make you feel more homesick. If you are really struggling try texting or emailing instead of calling as it is easier.
Play it safe when it comes to food. Another thing that can make you feel strange about being away from home is getting used to the strange foods. During your early days overseas your stomach can be a little more sensitive too. Try to play it a little bit safe and don't pick the most obscure things on the menu. Having said that don't head straight to McDonald's either. Try the local dishes but perhaps wait a week or two for the really obscure things.
To check out all the different gap year options we have available why not have a look at our website.