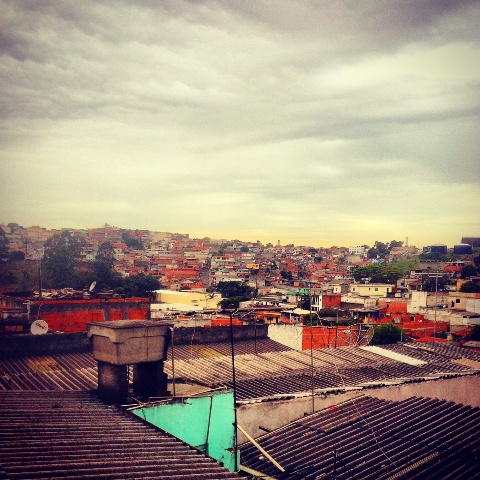 Brazil is a vibrant and exciting country. Spanning a huge area and 5 different time zones Brazil is an eclectic mixture of people, geography, culture and landscapes. We have put together our top 27 facts about captivating Brazil.
Around 60% of the Amazon rainforest is in Brazil
There more than 400 airports in Brazil
The Brazilian football team have won the world cup a record 5 times
Brazil has one of the largest economies in the world
Brazil shares a border with every South American country with the exception of Ecuador and Chile
Brazil is the 5th largest country in the world both on population and area
Sex change surgeries are free under Brazil's public health system
Brazilian prisoners are allowed to reduce their sentence by four days for every book that they read
The largest population of catholics can be found in Brazil
Brazil's capital Brasilia looks like an aeroplane from above
Rio de Janeiro was once the capital of Portugal which meant it was the only European capital to be located outside Europe
Rio de Janeiro was named in error. A Portuguese explorer thought it meant 'the mouth of a river' when in fact it means 'January River'
Voting in Brazil is compulsory
Brazil was the only independent South American country to send troops to fight in WW2
Only 43% of Adults have a high-school degree.
According to Trip Advisor Brazil is home to the worlds best beach
Brazils highest mountain is called Pico de Neblina and it is 2994 metres high
The mountain was only discovered in 1950 and was first ascended in 1965
Brazil is the worlds largest exporter of coffee
According to report from 2007 there are 70 uncontacted tribes in Brazil
Brazil is home to the largest population of Japanese people outside Japan
Brazil is one of the worlds most bio-diverse countries. It is estimated to have about 4 million plant and animals species
Brazil has the worlds longest stretch of continuous coastline, 4655 miles
Brazil's national dish is feijoada which is a black bean stew with dried, salted and smoked meat
Brazil was the first country to accept women in their armed forces
Brazil's national drink is known as a caipirinha (it is delicious)
The most popular name in Brazil is Silva
If you are interested in discovering more about Brazil why not check out our website?