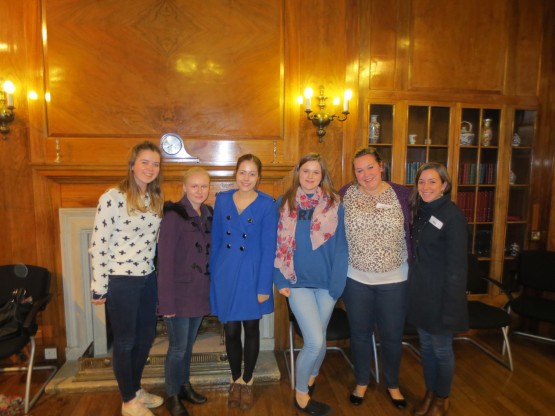 Tanzania pre departure briefing days are some of the best days in my job. Not only do I get to spend time away from my computer but I get to reminisce about my own gap year, as a volunteer teacher in Tanzania, and talk to people who actually want to hear all about it!
As I was running the course on Wednesday, for people heading to Africa in 2014, it dawned on me that this actually marked 10 years since my very own briefing day (where have the years gone..!).
I remember meeting my fellow volunteers for the first time at our briefing, finding out who I would be living with and where I would be teaching. To be fair, it was a pretty nerve-wracking experience although, at the end of the course I was left feeling really excited for my trip to Africa. I really didn't want to head home and go back to flipping burgers in a certain fast-food restaurant for the next 3 months, I wanted to be getting on that plane to Tanzania that evening!
The thoughts and feelings that our next batch of volunteers had on Wednesday were, I'm sure, very similar to those that I had 10 years ago, as they prepare to be volunteer teachers and medical interns.
Wednesday was pretty fast paced and I appreciated everyone's efforts taking in all of the information I was passing on.  We started the day with everyone getting to know each other (although most had stayed in a Travelodge the night before so already knew each other pretty well!) before moving on to expectations of the day, what they each wanted to get out of their experience in Tanzania and then went through all of the programme details. We discussed flights, projects, living conditions, support, finance, further travel… the list goes on!
It then came the turn of the volunteers to do some speaking (and give them a rest from listening to me!) and each presented a well-researched presentation on Tanzania. We were very lucky to have one of our recently returned volunteers, Alice, come along and help us on the day. Alice showed some wonderful photos and was on hand to answer lots of questions from me and the volunteers throughout the day – thanks for all of your help!
After a good lunch we moved on to some of the 'heavier' subjects such as how to be a responsible traveller, how to remain healthy and safe whilst abroad and finished off with our excellent session on 'how to be a volunteer teacher'. This part of the course has been developed by a retired head-teacher who set up a school in Nepal and has many year's experience dealing with volunteers. Combined with this are a few stories from my own experience of being a volunteer teacher.
All in all, we had a great day and I look forward to seeing the volunteers again in a few months time when I see them off from Heathrow!
If you are still making plans for your gap year, we have places available on our January programme in Tanzania (departing London on the 22nd January) and also on our May programme (departing London on the 6th May). Both of these programmes are for 3 months and cost £3025 including flights, food, accommodation and full support throughout. Contact me by email ([email protected]) or call me on +44 1892 771972 for more information.