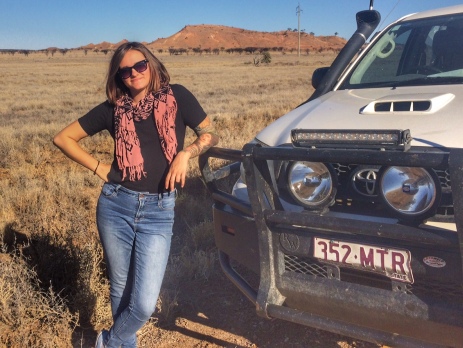 A big thank you to Alysha from Canada who has taken the time to give us her account of her training week in outback Queensland and her experiences of working on a grain and cattle farm. We loved hearing about this and appreciate all the wonderful photos! 
Hello! I've gotten the chance to have a small vacation so I took the opportunity to write to you. Here is some news about my experience in taking part in the Outback Farm programme so far!
Noosa
Great for recovery from jet lag, I met some of the other participants, two Mongolians I'm still talking to and plan to meet up with in Tasmania! Enjoyed the beaches, especially Sunshine beach which less populated and more local.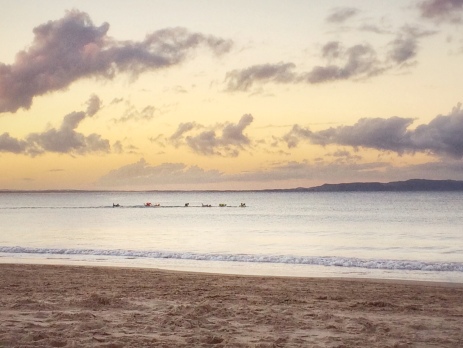 Training Farm
I was warmly welcomed, and I learned how to drive the motorbikes and quads which I use here at my job. I learned about horses (none here unfortunately) and was taught how to stay safe in the cattle yards. We were informed about fencing and kitchen duties and driving 4WD. It was quick and fun and left me sore beyond belief but you have to remember that it's only a week. Also, you don't have to come out of there an expert! It can be discouraging to not succeed (sheep wrestling for me). However, it's really just an introduction to some of the things you MIGHT be exposed to at the job. But it was fun overall and it was great meeting the staff and diverse participants!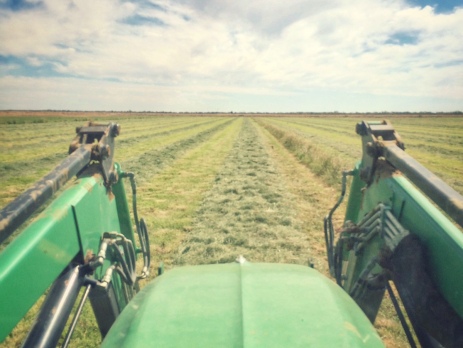 My Job
I had two job offers, one at a feed lot, the other on a cattle and hay farm. My decision was made based on lifestyle because the feed lot was with a lot of staff. I had WiFi and all things comfy, but it was less intimate of a surrounding it seemed. So I went with the cattle and hay farm. I had a night and half a day in Brisbane before taking an overnight bus to my station out between Winton and Muttabura.
The training farm was all hills, trees and wallabies. I crossed the ranges overnight and woke up in the flat. I was met by my Argentinean roommate, an agronomist who was a previous participant. Then I met my boss and we shared a quiet meal and a beer before making the trip to the farm. I was warmly welcomed at the main house and showed my living arrangements. The next day we were up and about. 7am breakfast at the house and then outside work. The next few weeks I was learning about irrigation. This involved pulling siphons, turning on taps, checking dams, cleaning out a well and using the quad to spray the weeds. We've done a bit of cattle, some big mustering is coming up next week!
Learning New Things
I've become an intermediate hay stacker with the tractor plus a helping hand in the shed when something breaks down. I also help with loading the hay. Some weeks are relentless, but it's always nice to climb in top to straighten the straps and get a view of the paddocks. I can now change a tire with confidence too. I've used all sorts of tools i never thought I'd touch in my life. I've even tried welding! And now and again there's a small road trip when the hay is delivered, one of my favourite things to do. I tag along and do the straps and ratchets on the road trains.
Then there's inside work. Tina and I have picked up a lot of responsibility within the house, aside from the outside work. We do the cooking, cleaning and gardening and prepare smoke and dinner in advance for mustering and visits. These are long days. From breakfast to cleaning up after dinner with a small chance of getting to shower before we eat, but it's not miserable in the slightest.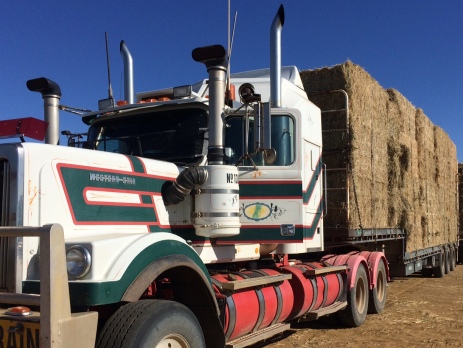 With such a small intimate household, it feels less like work sometimes and more just being a part of the team. I don't get to go anywhere too often, but I hardly notice; which is something I thought I'd have a problem with! There's no need for pubs when you can have a cider under the stars, and nowhere to spend your travel money! There are events every few weekends that bring the community together so there is always something to look forward to. There are horse races and an outback festival, and Tina and I are working weekends to accumulate days to take a vacation to the Townsville coast!
Onward Travel
My plan was to just get three months of agricultural work done so I could be cleared for my second visa. Yet, I've grown fond of this place and these people, and I'm giving it four and a half months. Things slow down in the summer here because of the heat, and so I'd like to start my traveling in the south. But I was told I could come back anytime. I could become a permanent resident if I wanted to which was the greatest thing to hear. It really made me feel appreciated and welcomed, here not just at the farm but in Australia. I can definitely see myself getting my permanent residence status one day in the future.
Vacations and days off aren't necessary when you have the sunrises and sunsets, stars, wild camels, emus and kangaroos. There are thousands of birds, wild pigs and echidnas, geckos, spiders and hornets too. The heat is growing (37 degrees celcius average), and not one rain-shower since I've been here!"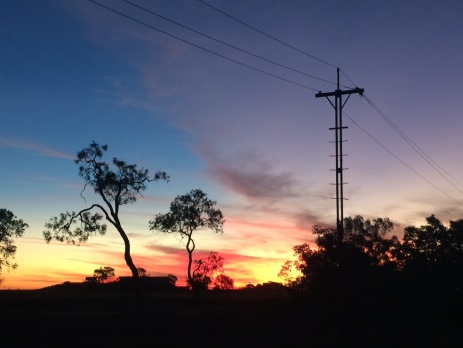 If you'd like to have a similar experience to Alysha then complete a booking form now!