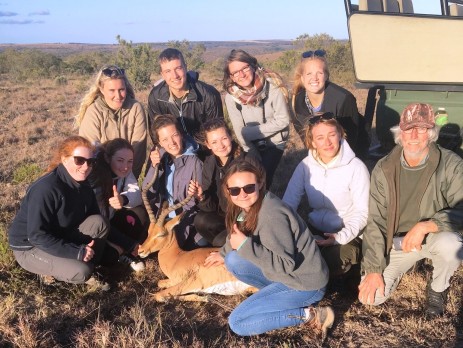 In July 2017, Liz went to South Africa on Oyster's veterinary experience programme and was able to work alongside a vet in a game reserve with a large variety of animals. Since she returned she has told us all about her incredible time away and shared with us her sensational photos. Read on to find out the amazing things Liz experienced.
Arriving in South Africa
All of my expectations for the trip were greatly exceeded! The process of the flight connections and greeting the staff at the airport was all extremely smooth. I soon began to make good friends before I had even reached the reserve. All of the staff were lovely; they were very helpful when it came to someone requiring anything and our safety was paramount to them.
The veterinary experience was brilliant too. We saw the vet about 3 times a week, accompanying him on game drives. This meant that the programme had a lot of contact hours with the vets which I enjoyed. We were able to be very hands on getting involved in darting and manoeuvring wild animals. I was glad it was more hands-on for an intern like me. We also helped in administrating vitamins and antibiotics, taking faecal and blood samples and the study of wild animal behaviour.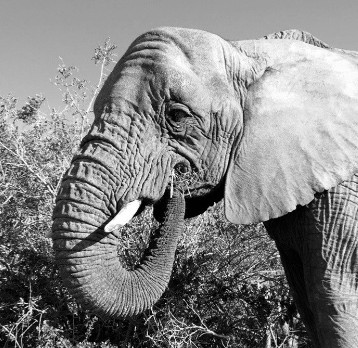 Working at the reserve
Whilst the vet was absent, the project staff were very good at keeping us all busy. We got involved in the feeding and maintenance of the big cats, game counts, tree chopping (which was a personal favourite of mine) road building, and hiking. I think the main highlight of the trip for me were the weekend excursions. The project provided transport to various locations along the southern coast.
Travelling around South Africa
We went to Jefferys Bay, where we stayed in a hostel called Island vibes, Plettenberg Bay, Muscle Bay and Port Elizabeth. During the weekends we could do many great activities such as, skydiving, shark diving, whale watching, swimming with seals, waterfall touring, surfing, walking with cheetahs, Monkey Land, riding along the beach and walking with elephants. So as you can imagine, there was never a spare moment! We were always kept busy which was sometimes exhausting but great! The nightlife options were also unexpectedly very good. You can imagine this worked out nicely with the cheap beer on offer!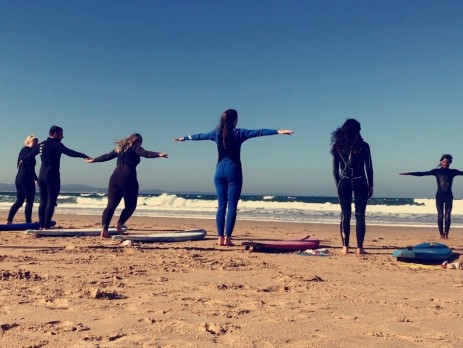 Plans afterwards
If I'm being totally honest I don't think I could fault anything about the trip. I know for certain I have come away with having made many lifelong friends. South Africa has further fuelled my desire to study veterinary and has really opened my eyes to the awesome possibilities that await with a veterinary career.
Now, I plan on applying to study veterinary medicine at the Royal Veterinary College, to hopefully gain a place to study in 2018. I am sad to be back in the UK, a month was definitely not long enough. I could have stayed there a whole month more! However, I return with many new valuable skills that I plan to apply to my studies here.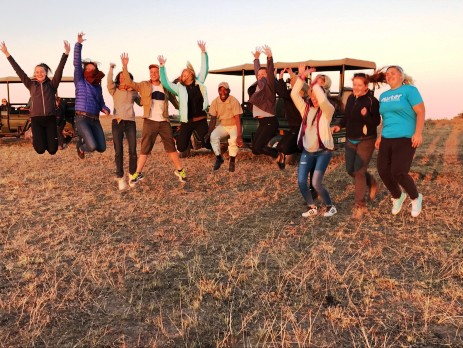 I would like to thank you, Georgie and Oyster for all of your help through the process of booking it and with providing me with all of the information I asked for, without you I know this trip wouldn't have been possible!
Thank you very much Liz, and if you feel inspired to take part in our veterinary experience programme, you can fill out a booking form here or enquire about our other animal welfare opportunities you can get involved with.