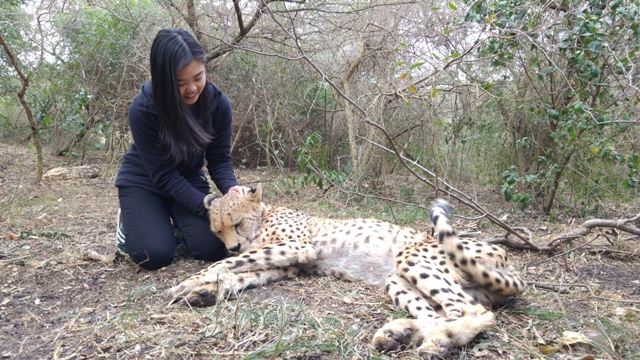 We are really excited to receive our first veterinary internship blog post from Rachel Lee who has just arrived home to Australia after spending 2 weeks volunteering in Chinsta. Thank you Rachel for this wonderful review!
I was really sad to leave as this the programme was so great. I don't think I knew what to expect when I arrived but certainly the diversity of tasks, the dedicated staff and meeting an assemblage of similar-minded and such cool people wasn't quite expected.
There wasn't a single humdrum moment since we were always on the move. The instructing vets were wonderful – the practical lessons were quite valuable – and I loved how hands-on the project was.
We even got a chance to travel north up the coast to Coffee Bay and sample the villages there for some cultural education and meet children of a preschool; to learn about the difficulties and hardships they endure every day, which broke my heart but broadened my perspective. This rustic kind of camping up in Coffee Bay was probably the highlight of my trip and certainly an unexpected but wonderful surprise. I didn't think we'd be moving to another region during our stay, let alone such a beautiful one. The fact that we were allowed to indulge in more touristy activities such as swimming in the ocean at 'Hole in the Wall' and cliff diving was just a huge bonus.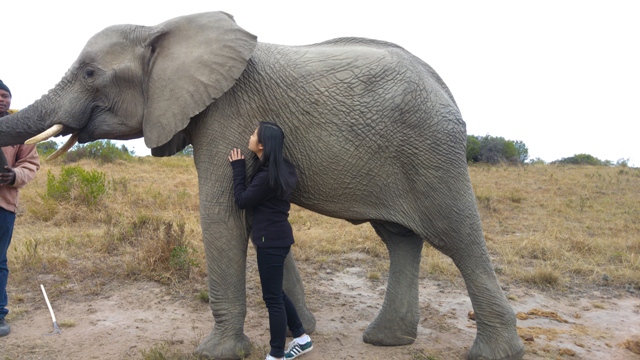 While it would have been nice to actually work on/treat more exotic wildlife, I understand that it's sometimes impractical and we do only what we're called upon to do. I understood the unpredictable nature of the program so keeping an open mind was easy for me.
After saying that though, I have no complaints about the actual variety of work we did. Ranging from some wildlife from game reserves to agricultural animals to smaller animals in townships, I was quite excited every day to learn about what awaited us the next.
While the house was quaint. The meals were simple but reasonable and everything else was just great. I had an amazing time and no regrets at all.
Follow the links to find out more information about our Veterinary Internship and how to apply.