Ellie has recently returned home from Brasov, Romania where she spent a month volunteering with children in a children's hospital and family home. Here is what she had to say…
"Initially, the notion of spending four weeks in Romania seemed a fantastic opportunity although a little daunting. Not only was it my first time travelling abroad on my own, but I was faced with the disconcerting prospect of adapting to the Romanian language, culture and overall an extremely different way of life. Nevertheless, my anxieties were easily counteracted by the many amazing possibilities that I hoped Romania would offer me – a challenge, the opportunity to help those less fortunate than myself and the chance to experience a new and diverse culture in Eastern Europe.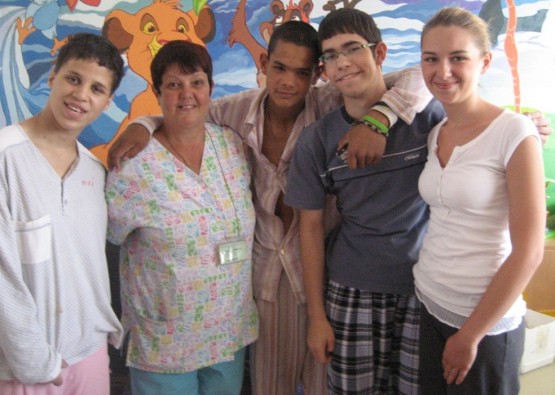 Despite my not such high impressions of the Romanian transport system and their slightly nail-biting driving, I was immediately captivated by the beauty of Romania and its truly breath-taking views as I made my way from the airport to Brasov, where I would spend the next four weeks. Brasov held even more of a treat with its archaic and charming features, its picturesque landscape and stunning mountainous views encompassing the small city. 
Brasov was nothing how I expected. The cobbled streets crammed with bars, restaurants, cafes and shops were always bustling with hundreds of people soaking up the summer sun, eating ice creams or simply enjoying an ice cold beer. This lively and warm atmosphere in the town centre really made me feel at home and I knew that it would not be long before I settled in comfortably to the Romanian way of life.
A typical day in Romania involved spending mornings working at the children's hospital and afternoons with the orphaned children in the family homes. Dividing my time between the two places was really beneficial to me as each experience offered such diversity with new challenges and obstacles to overcome each day.
My time in the children's hospital proved hugely challenging and at times quite distressing. Nevertheless, it was possibly the most rewarding part of my experience in Romania. In the hospital I was placed in a psychological ward spending time getting to know children with emotional and mental difficulties. The brave and courageous aptitudes that each child and young adult portrayed was both incredible and poignant. As each day passed I became increasingly attached to the children, in particular, Victor, a 17 year old boy who I spent much of my time in the hospital talking to, whilst helping him improve his English speaking skills before he returned to school for his final year. As I knew, the hardest part was saying goodbye and I found it tremendously difficult knowing that I would be returning home before many of these children were better and had left the hospital.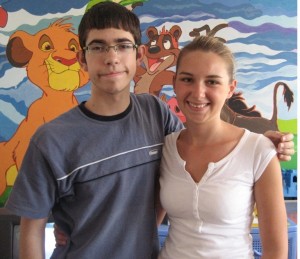 The language barrier was another huge obstacle to overcome and at times proved quite frustrating. But the children's continual motivation and energy ensured there was always a solution to any communication problem. I had such fun getting to know the children and each of their cheeky characters. Every day became a joy to spend with them and it was so gratifying and rewarding to see them laughing and having fun.
There is no denying that my Romania experience was one of the most challenging things I have ever done, yet, it was also the most rewarding. Working with the children was a truly enriching and educational experience for me and I feel that I have walked away having learnt many valuable lessons in life. In addition to all the hard work involved with the child care I was also able to visit many of the beautiful places that Romania has to offer and absorb the Romanian culture. I was extremely impressed with my trip and am so grateful to Razvan (the Oyster rep) and Oyster Worldwide for all the continual help and support they offered me before and during my time in Romania and as a result making it a truly amazing experience for me."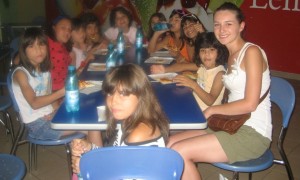 Thanks very much for this brilliant round-up Ellie – it is clear that you had a great time in Romania and I am sure you will look back, in years to come, and be proud of what you achieved.
If this has wet your appetite to be a childcare volunteer in Romania, do visit our website, call +44 1892 770771 or email [email protected] for more information.