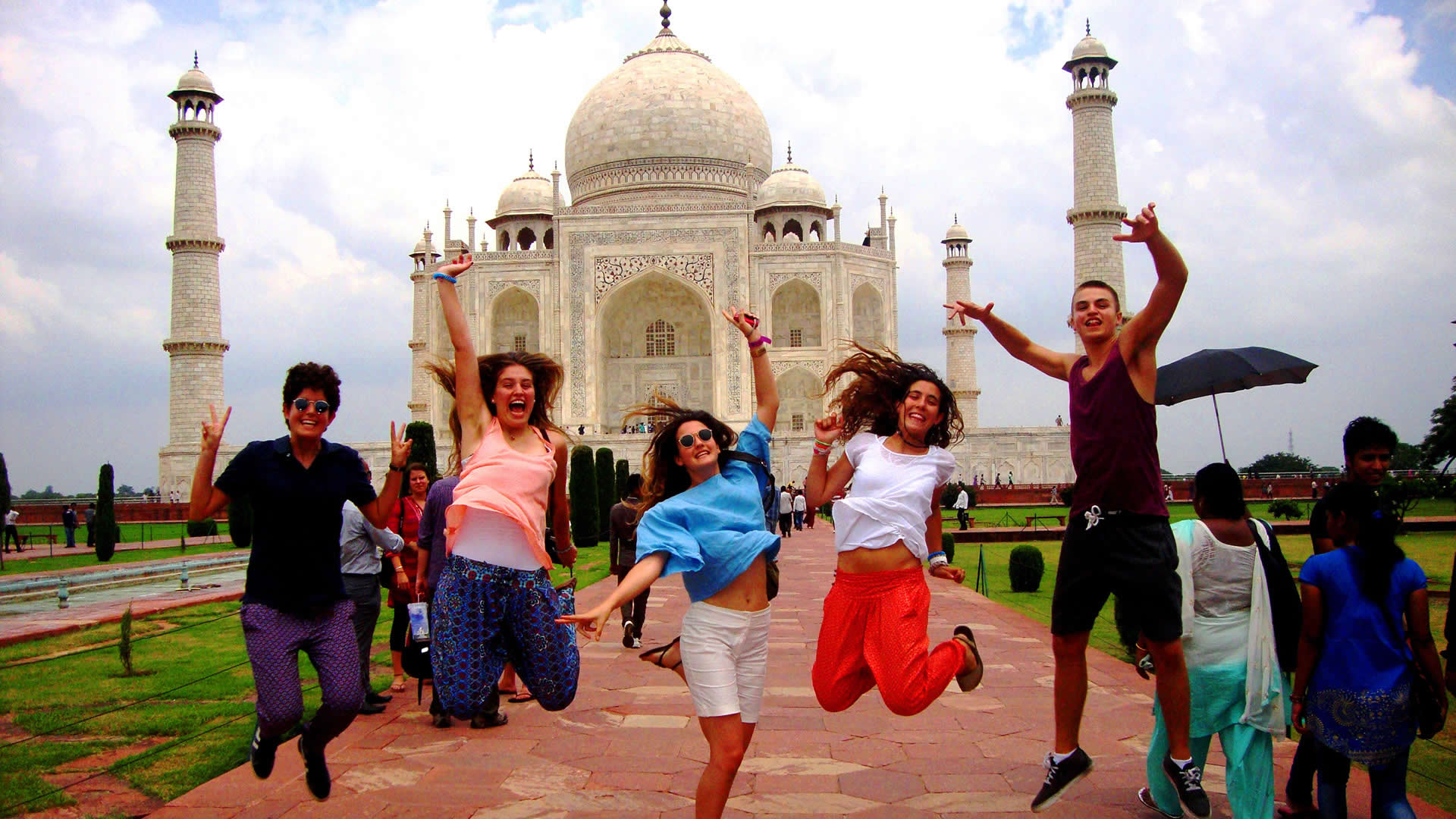 Join our 2 week summer experience in Delhi. This internship is perfect for anyone aged 16-18, considering a career in medicine or nursing. Gain useful pre-medical experience, meet like-minded medics and see some of the wonders of India, including Delhi and the Taj Mahal.
Duration: 2 weeks
Dates: 25th July 2020 – 8th August 2020
Arrival day: Saturday
Return day: Saturday
Eligibility: Good English speakers
Age: 16-18
Experiencing working life in a busy, city hospital and build your work experience for medicine
Learning from experienced medical professionals about the Indian health care system
Living in a vibrant capital and visit top tourist attractions
Seeing the Taj Mahal, the Amber Fort and The Akshardham Temple
Being part of a group who all have similar interests and goals
India is a country that never disappoints. Join our pre-medical group this summer and shadow doctors in a reputable hospital in south Delhi to build your medical work experience. Led by an experienced leader, the group will get the opportunity to see the Taj Mahal, Jaipur and the wonders of the capital of India.
If you are considering a career in medicine, are proactive and willing to get involved, we have a place for you!
You will get to tailor your pre-medical experience to your own interests, choosing from a range of departments. During your time in the hospital, you will intern in at least 2 different departments:
Emergency
In-Patient Department
Laboratory
Blood Bank
Radiology/Imaging
Dialysis
Critical Care
Nursing
Operating Theatre
You will intern in the hospital from 09:00 – 15:00. You will be in the hospital for 9 days in total. You will also be involved in staff training sessions that are conducted at the hospital each week.
This project includes amazing weekend tours including:
Delhi – see the Lotus Temple and Humayun's Tomb
Famous Golden Triangle tour, taking in Agra – visit the majestic Taj Mahal and Jaipur – visit Amber Fort and The City Palace
The Akshardham Temple visit – watch the laser and water show while dinner is served
Staying in south Delhi, a safe suburb in the city, interns will share a twin or triple room in a comfortable hotel.
The accommodation is conveniently located and is close to the team in India.
Accommodation facilities include a security safe, air-con and a western toilet and shower.
Food is provided throughout the project and you should expect a typically vegetarian diet.
Breakfast is provided at the hotel each morning and dinner is provided either at the hotel or another local restaurant.
While at the hospital, you will be provided lunch at the hospital cafe.
You will get lots of opportunities to try authentic, delicious Indian cuisine.
You will need to budget for two lunches only (during the Golden Triangle Tour).
What do I need to know regarding Covid-19?
We have been working closely with our partners in India and keeping an eye on the current travel restrictions to ensure we have the most up to date information and give you peace of mind. Please see the links below for more information.
Program updates:
We expect there to be small changes to the program in order to accommodate restrictions in place at the time of travel. These may include:
social distancing
accommodation amendments
private transfers instead of groups
proof of a negative Covid-19 test upon arrival (taken within 72 hours before travel)
wearing masks and other protective clothing
extra health and safety measures
Depending on when you are due to travel, some of these may become obsolete. We advise to be prepared for a quick turnaround of travel arrangements and having back up options should changes need to be made.
Airport: Indira Gandhi International Airport (DEL)
Arrival day: Saturday
Departure day: Saturday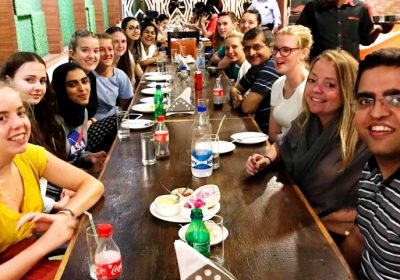 This tour is led by our experienced India leader, Georgia. Georgia led this trip for Oyster in 2018 and we are delighted to have her back to lead the July 2020 group.
Georgia is an English teacher at a Secondary School in the UK so has plenty of experience of working with, and supporting, young people. In India, Georgia will be supported by Rajiv and his team of coordinators.
Access to your own personal 'My Oyster' account – our online portal where you can find out much more about the program and manage your booking
Dedicated contact time with an experienced destination manager to discuss the project, answer any of your questions and for us to find out more about you
Help and advice from our UK office before arrival and whilst you are away
In-country support
Pre-departure information covering medical, safety and project advice
Financial protection: ATOL (if we book your flights); IPP (if we don't book your flights)
Thorough orientation on arrival
Accommodation (see the 'accommodation' section above for details)
Advice on visa requirements
Oyster plants a tree in Africa with TreeAid to help reduce the impact of global carbon emissions
Entrance fee to the Taj Mahal, Amber Fort and Akshardham Temple
Airport transfers in India
3 meals a day
Daily transport between the accommodation and the hospital you are working at
Two evening lectures (one on the Indian medical system and one of Indian culture)
Oyster Worldwide volunteer t-shirt
Oyster Worldwide lab coat
Oyster luggage tag
Oyster journal
Welcome home pack
Certificate of Recognition (on request)
References (on request)
Flights – as an ATOL bonded company, Oyster can book flights for you
You need a valid passport that meets the requirements of the country you will be travelling to
Insurance (covering your time with Oyster and any planned independent travel)
Any costs associated with changing your return flight date if you need to
Independent travel costs
Home country travel costs
Spending money for additional trips, food and entertainment
India e-visa (approx £45)
Money for 2 lunches during the Golden Triangle tour (£10)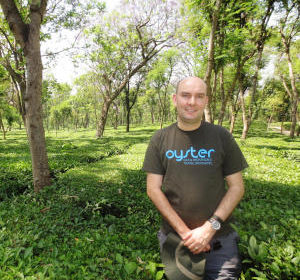 "I've been lucky enough to travel to India and visit the hospitals in Delhi and was amazed at the range of procedures taking place. We work with brilliant and experienced partners in India, who have been working with interns since 2004. We are looking for enthusiastic interns for this project, who are keen to find out more about the Indian medical system."
Taking part in a pre-medical experience abroad will demonstrate your passion for the subject. This will help you stand out when applying for university. Not only will you get to travel to one of the top destinations in the world, you will also gain a valuable insight into the medical system in India.
Oyster Worldwide is an Approved Activity Provider for The Duke of Edinburgh Gold Award Residential section and this project can be used towards achieving the Award.
The project start date, in Delhi, is 25th July 2020, finishing 8th August.
We are an approved activity provider for the Duke of Edinburgh Award. You are able to put the time that you spend volunteering abroad on this project towards achieving your Gold Duke of Edinburgh's Award. We are happy to sign off your completion of this project to show that you have achieved the Residential section of the Gold Award.
The temperature in July/August in Delhi is humid. Temperatures range between 30 and 37 degrees Celsius. It is the rainy season and there will be short bursts of rain – this can often be very refreshing!
A budget of £20 per week should be more than enough to cover snacks and anything else you would like to buy as a souvenir.
You will need to cover the cost of 2 lunches on the second weekend.
Visas must be applied for before departure. 30 day visas are available to nationals from many countries online. Simply visit the Indian Visa Online website for more information.
You will need to keep copies of the following documents whilst in India:
• Passport
• Flight Tickets
• Insurance
• Visa
Most people book as a solo traveller. Friends are welcome. You will be travelling as a group with a leader.
You should visit your doctor or travel nurse to find out what vaccinations you will need.
Recommendations do change and it is important to discuss your personal requirements with your doctor.
Interns will be staying in south Delhi for most of their internship which is a safe part of the city. The accommodation is in a good hotel which has staff and guard. The group will be accompanied at all times by an Oyster leader.
You will get a full safety briefing on arrival. Common sense rules apply and there is a curfew for volunteers. There will be in-country support throughout your stay.
You will be staying in shared single sex rooms in comfortable hotels or a volunteer house. Rooms have Wi-Fi and air con.
You will be provided food throughout the project. Lunches will be provided at the hospital. Breakfast and dinner will be provided at the accommodation. Interns will be taken to restaurants during the weekend tour and for their welcome meal.
Typical Indian cuisine consists of spices and herbs, using ingredients such as chillies, nutmeg, ginger, garlic and cardamom.
Supervision will be provided throughout the project by the UK leader. On arrival, you will receive a thorough induction and work-related training.
Staff at Oyster's head office and in-country will be responsible for your safety and welfare while you are at the project. This will start from the moment you are picked up from the airport until the time you are dropped back there. Before and after these times, you will be outside Oyster's responsibility and should make sure that you act safely and avoid risk. if you would like Oyster to book your flights, we can book you onto the same flight as the UK leader.
This is also true if you choose to leave the project during your time off. We will give you plenty of guidance and advice about this.
WiFi is available at the accommodation and is widely available in shops and restaurants.
You should take an 'unlocked' mobile phone with you to India and purchase a local 'pay as you go' SIM card. This is useful for contacting the representative and the rest of the group as local calls are very cheap. SIM cards cost approx £3 and come with a data allowance. The mobile reception is good.
India 3 pin plug (type D) or 2 pin plug (type C)
Weekend 1 – You will be taken on an orientation and tour of Delhi, visiting sites such a the Lotus Temple and Humayun's Tomb. On Sunday evening, the group will be taken out for a welcome meal.
Weekend 2 (starting on Friday)
Friday: You will be driven to Jaipur to visit City Palace. In the evening, you will watch a cultural dance show followed by dinner.
Saturday: You will visit the Amber Fort in the morning. After lunch, you will be driven to Agra.
Sunday: You will visit the Taj Mahal – lovely early morning view! In the afternoon, you will drive back to Delhi.
One evening, the group will be taken to watch a Laser and Water show with dinner at the Akshardham Temple.