Ancient temples, exotic food, vibrant cities, and beaches that resemble something like paradise. South East Asia is one of the most exciting destinations in the world. And it's become a much-loved, well-travelled place for backpackers. In a way, it's a rite of passage for anyone who considers themselves to be a cultured globetrotter. It is worlds away from the western way of life, and you'll feel like you're miles off the beaten path as soon as you get here.
For those who want to explore new countries, learn new languages, or volunteer to help local communities, it's the perfect destination. A place for fun, outdoor adventures, and self-discovery. But away from the comforts of home, it can be a daunting experience. Here's everything you need to know before you travel.
Why South East Asia?
There are so many reasons to travel to South East Asia. Here are just some of the unique highlights:
Meet new people – South East Asians are recognised as some of the friendliest people in the world. Wherever you go, you'll be welcomed with open arms. Plus, with such a high volume of backpackers and solo travellers, it will be easy to make friends along the way.
Easy to get around – booking travel is actually very easy in most countries in South East Asia. Tourism is the main industry, so flights, trains, boats and accommodation will be easy to organise. Tours are also available for most well-known sights and attractions.
Responsible travel – have you always wanted to travel, but in a responsible and sustainable way? South East Asia is home to multiple volunteering tours and opportunities, giving backpackers a chance to give back and reduce their footprint as they take in new experiences.
Varied landscapes – if you're not sure whether South East Asia backpacking is for you, you'll be pleased to know that there's something for everyone here. From bustling and modern cities such as Bangkok, Kuala Lumpur, Hanoi, Singapore and Manila to laidback beaches and hidden islands, there are so many places waiting to be discovered.
Nature and wildlife – one of the most unique attractions of South East Asia is access to nature and wildlife. From the elephant sanctuaries in Laos to the monkey and orangutan reserves in Thailand, there are so many amazing animal experiences to be had.
Best Places to Visit
It's impossible to build a one-size fits all itinerary when backpacking in South East Asia, because there are too many places to choose from. This is why solo travel is so popular here, as it allows people a bit more flexibility with their schedule. Here are just a handful of the most amazing places to inspire your trip…
Koh Phangan, Thailand
A stunning island off the southeast coast, and a hugely popular destination for young backpackers wanting to meet new people. The monthly Full Moon Party attracts travellers from every corner of the globe, and the backpacker crowd can often be seen hanging out at Sunrise Beach. The community of Chalok Lum is welcoming of tourists, and there's a great elephant sanctuary and marine park nearby.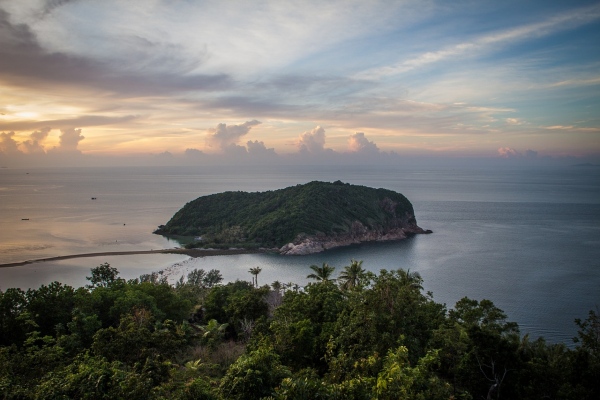 Ho Chi Minh City, Vietnam
Still fondly known as 'Saigon' to many, this famous city played a pivotal role in the Vietnam War. Today, it's a place of magical history, beautiful colonial architecture, and outstanding street food. Home to the world-famous Banh Mi sandwich, and some of the most significant historical attractions in Asia, it's one of the best destinations to travel to.
Hanoi, Vietnam
Explore this charming capital located in the north, famed for its rich culture of South East Asian, Chinese and French influences. There are many temples here worth exploring, as well as the famous Dong Xuan Market.
Luang Prabang, Laos
Set in northern Laos, this area is one of the greenest and most beautiful areas in South East Asia. Luang Prabang is at the confluence of the Mekong River and Nam Khan River, and is crowned with breath-taking mountains and valleys adorned with temples. Don't miss the Wat Mai temple, which was once home to the leader of Laotian Buddhism. There are also many places where travellers can see and volunteer with elephants here.
Borneo
The paradise island of Borneo is one of the dreamiest destinations in the world. Located on the Malay Archipelago, this area is home to endless coastlines of golden beaches, lush rainforests and abundant wildlife such as tigers, bears and orangutans. Borneo is as off the beaten track as you can get, promising an unforgettable experience with beautiful natural landscapes.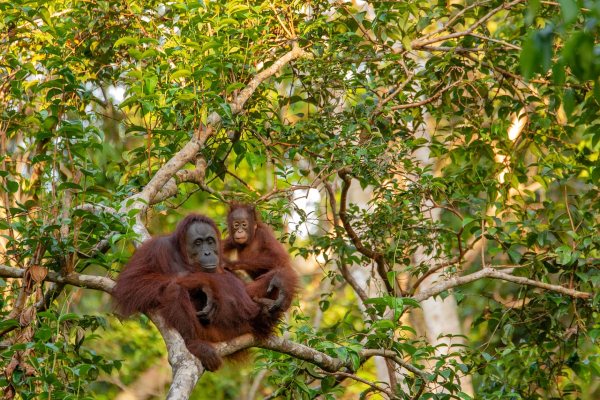 Best Time to Visit
There's really no bad time to explore the countries of South East Asia. This destination is superb all year round, but it's important to understand how the seasons work before you travel. Throughout South East Asia, there's a monsoon period. This means that the main seasons are the wet season and the dry season – not just spring, summer, autumn and winter.
The wet season runs from June to September. During this time, the climate can be hot and sticky, with increased chance of rainfall. But unless the area is impacted by major storms, days are mostly sunny with a few short showers. A waterproof jacket will come in handy if you're hiking, but you should still pack shorts and t-shirts and other summer clothing items for the heat.
The dry season generally runs from October to May, and is the busiest time for backpackers. With less humidity, it's much more comfortable for outdoor pursuits, and consistent sunshine creates the perfect beach weather. However, this is also the most expensive time of year to travel and some of the popular areas can get very crowded.
Accommodation / Where to Stay
Finding accommodation in South East Asia is easy. As it's such a renowned destination for backpackers, there are hostels in every town or city. This can be the cheapest way to travel and solo backpackers will get a chance to meet new people whilst sharing rooms. Hostels tend to come in different styles too, with some that are simple and budget-friendly and others that are ultra-modern and even close to luxury.
If you prefer a bit more privacy, you will be able to find hotels to suit every budget range, as well as beautiful beach villas (including ones that even have their own private pool). Large hotel chains tend to charge similar rates to hotels in the UK, Europe or North America. But independent boutiques will charge much less for the same level of luxury and amenities.
Culture
In general, people in South East Asia are very friendly and won't be easily offended if you make a mistake. They're big on smiles, laugh a lot, and will do their best to help you out if you ask a question. But it's always good to know a few pointers before you travel. As one of the most religiously diverse places in the world, it's important for travellers to learn about different religious customs.
You will see a variety of temples, churches and places of worship, and each will have their own conventions about dress code and etiquette. There may be other rules to bear in mind too. For instance, some Buddhist monks are forbidden to touch women, so you may not get a very warm reception if you try to take a selfie with a monk. Be respectful of others, and always ask before taking their photo.
In general, countries in South East Asia can be conservative when it comes to their wardrobe, so be sure to dress appropriately wherever you go. If in doubt, ask a local or someone at your hotel / hostel to find out more.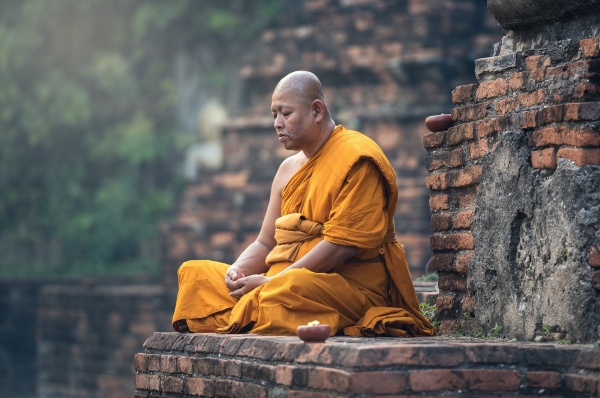 Different Ways to Travel
Interested in going to South East Asia, but not sure of the best way to move around? Booking your first flight over is the easiest part, but how do you get from one destination to the next? Here are some ways you can travel:
Flying – when getting from country to country, the easiest way is to fly. Airports are well connected in South East Asia, and despite it being less developed than the western world, airport are extremely modern and comfortable.
Trains – public transport is extremely affordable in South East Asia, making train travel one of the cheapest ways to get from A to B. Travelling by train is also very safe, clean, efficient, and relatively environmentally-friendly. There are also some epic rail journeys with splendid views of the countryside.
Tours – if you don't want to worry about booking travel tickets, one of the most convenient ways to explore South East Asia is to book a tour. This is also one of the safest ways to get around, particularly for lone travellers and first time backpackers looking for a support network and some travel companions. There are so many great gap year tours, solo travel tours and volunteering tours to choose from, and program leaders will ensure that you have everything you need.
Backpacking Costs
South East Asia is one of the most affordable destinations in the world, with cheap accommodation, affordable meals, and low-cost public transport. If you're looking to live on a tight budget out here, you will find many ways to drive costs down even further. Street food and overcrowded hostels may not seem like a glamorous option, but they are part and parcel of the backpacking experience.
The biggest costs you will have are paying for experiences, such as taking a PADI diving course, zip-lining through the jungle, visiting attractions such as temples, water sports at beach resorts, or adrenaline activities such as sky diving. So be sure to factor these in when planning your travel budget.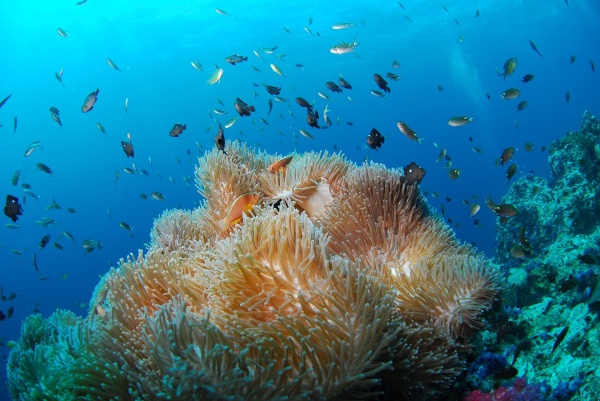 Food in South East Asia
One of the main reasons that the region is so popular is the amazing food. The spices and unique flavours of South East Asian cuisine are like nothing else you've tasted before. And when it comes to the local diet, there's so much to try other than just rice and noodles. Whilst these are staples in every country, the offering is so much more diverse.
Soups and curries are familiar options in many parts of the continent, but you'll find a lot of variation in the way these are cooked. For instance, the famous Thai green curry has a distinctive lemongrass hit and a sharp heat, whilst the Vietnamese coconut curry is mild and sweet. Then there are the hot Indian curries sold in parts of Malaysia. So there's a huge choice of dishes to suit different people.
When it comes to knowing where to eat, many backpackers will tell you that the best food is found on the street. In fact, many travellers prefer street food to restaurants, not just for their low prices but for their quality too. Consider this: a street food vendor cooks the same dish every single day, and this is how they perfect their art over the years. Their passion for food is the reason why they create dishes that are so much tastier than those found in chain restaurants. So keep an open mind and belly when walking around. You'll come across some delicious street eats to keep you fuelled throughout the day.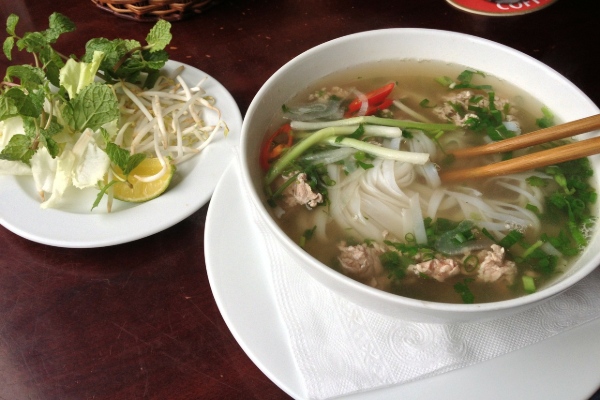 Safety in South East Asia
Most of South East Asia is very safe, even for solo travellers and lone female travellers. There are few areas that are off-limits or considered unsafe, and most locals are very helpful if they ever spot a lost backpacker in need.
Violet crimes against tourists are very rare, and the biggest problems you'll come across are scammers. So stay alert when people try to sell you things (including tickets or experiences) on the street. The most serious risk to travellers though is traffic accidents, so be extra careful if you decide to hire a car.
Theft is opportunistic, and a few simple precautions will keep you protected from becoming a target. Wherever you are, keep your valuables hidden and leave expensive jewellery, watches or designer items at home.
If you are travelling on your own for the first time, one of the best ways to get around is to book a tour or volunteering experience. Our Oyster Worldwide travel programs not only have all your travel and accommodation organised, but we can place you in groups with other travellers just like you so you won't feel alone during your backpacking experience.