Jobs in conservation can be hard work and often demanding, but they are also extremely rewarding for those who want to make a difference. If you dream of a better world where natural resources are safeguarded and preserved for the next generation, working in conservation will give you a chance to do your bit for the planet.
Getting into conservation requires a dedicated kind of person, and having plenty of hands-on experience is key. There's a ladder to climb just like any other vocation, and it takes time to establish yourself within the industry. If this sounds like your dream career, here are our top tips for getting hired.
What It's Like to Work in Conservation
A day in the life of a conservationist can vary greatly. With so many different types of roles out there, each with their own unique goals and targets, there really isn't an average day. What many people may not realise is that conservationists don't spend all of their time doing fieldwork. There are also less glamorous tasks that involve a lot of admin.
Conservationists also spend a good portion of their time dealing with the community, so being able to interact well with others is important.
Typical responsibilities may include:
Monitoring biodiversity
Research and various types of fieldwork
Wildlife observation
Doing species surveys
General maintenance / clean-up work
Managing conservation events (such as talks and workshops)
Leading guided walks and educational activities
Raising awareness of conservation in the community
Developing visitor attractions
Assisting with volunteering projects
Preparing conservation reports
General administration
The reactive nature of conservation work means that you could be doing something different every day. On top of that, you may be juggling a number of different projects at the same time. So good organisational skills, and being able to manage your own hours, will come in handy.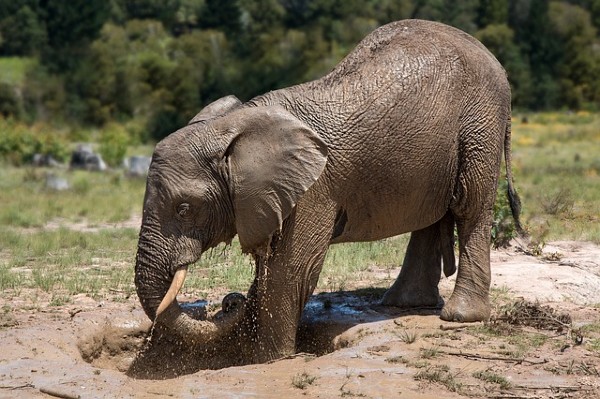 Skills Required for Conservation Work
So what does it take to land a dream job in conservation? Here are some of the core skills to work on:
One of the main skills needed for conservation work is being able to identify different plant and animal species. This skillset can be helpful in species-focused surveys or different types of community conservation work. Employers of field-based workers are always on the lookout for people with extensive knowledge, as being able to identify subjects quickly and accurately will prevent unnecessary project delays. Today, there are many apps that can be used on-the-go, which can help you with complex identification.
Soft skills are essential if you want to become a conservationist. Although research, fieldwork, surveys and observations take up the majority of your time, you still need to be able to present your findings to others. The responsibility of educating the local community, raising awareness, and liaising with schools comes with many roles in this industry. This means you need to have the ability to listen and collaborate with other people.
You should consider learning languages when working abroad. Understanding the local laws and customs will prove useful too.
Most often, fieldwork requires finding and recording lots of different locations. And knowing how to get around with a compass and map is a basic prerequisite – this will be essential in the accurate logging of important data and the observations you make. A natural sense of direction helps of course, but unlike some of the soft skills that are in demand, map-reading is a learned behaviour. So with practice, you can make huge improvements to your mapping abilities.
For millennial and Gen Z workers who prefer to use technology, there are many great apps that can be used on mobile devices in the field.
Your ability to research effectively is a vital skill. Not only do you need to select appropriate survey methods relevant to the area of study, but you will need to be meticulous with data collection and logging. For many, research is about being methodical, but you will also need to remain reactive and have a good level of critical thinking.
The best researchers have excellent attention to detail, are great communicators, know how to implement analysis, and are able to maintain quality and safety standards.
While all of these skills can help you advance your career, there are no hard and fast rules about what's going to land you a job. The most important thing for employers is to hire someone who is passionate about the planet, and someone who cares greatly about making a difference. If you're a hard worker with enough vision and drive, working in conservation could be your calling.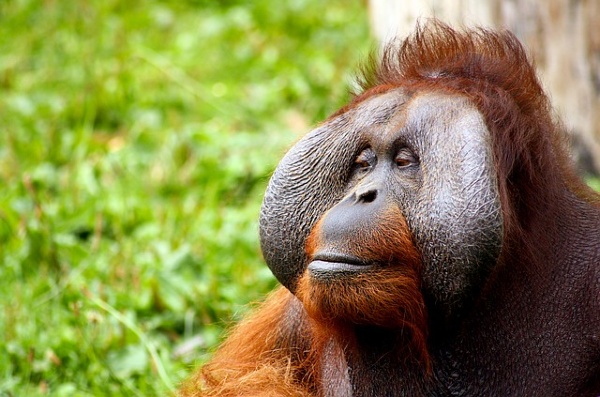 The Pros and Cons of Conservation Jobs
Working in conservation isn't suited to everyone. Here are some of the pros and cons to help you decide.
Pros:
You can make a difference
Knowing that you are doing something to make a difference to the world you live in makes conservation such a rewarding career path. Unlike environmentalists who work towards an ideology, conservationists have a much more practical agenda. This means that it can be easier to see results, however small.
This is one of the best things about working with nature. You get to spend your time outdoors instead of being stuck at a desk all week. Although some your time will be spent doing reports and admin, you'll get to keep things interesting as no two days are ever the same.
You get to travel to new places
If the lure of the working with stunning scenery and greenery around you isn't enough, conservation jobs will take you to the most amazing destinations. This gives you a chance to travel the world, visit off-the-beaten path locations, and meet incredible people from different cultures. Learn new languages, broaden your mind, and make friends for life as you trot around the globe.
Work with likeminded people
In a typical office job, there are people with all different values and ideals. Whilst that can be interesting, it can also cause conflict when colleagues have different political and social views. In conservation, you'll be teaming up with people who care about the same things as you do. This ensures that you'll have a good support network, and provides peers who can encourage and inspire your work.
Cons:
Conservation is truly altruistic, because it won't turn you into a millionaire. There are some higher paid roles in the industry, but many are low paid. Most graduates and entry level workers work for free in order to get the experience they need. And some managerial roles come with very small salaries in exchange for free board and food. If you're thinking of becoming a conservationist, you have to want it whole-heartedly.
The hours can be unsociable
Don't expect your job to be a typical 9-5 role. There may be days where standard hours apply, but you'll mostly be working outdoors and that means staying flexible. Early starts may be required for observation, or late nights if you are organising community events and lectures. You also need to be prepared to conduct fieldwork in all weather – wind, rain or shine.
This kind of job is very rewarding, but it's important to understand that change doesn't happen overnight. There may be times when you feel like you're not making a difference, and that you're fighting a losing battle. But helping the environment takes a lot of effort from a lot of people, so remember that every little bit counts.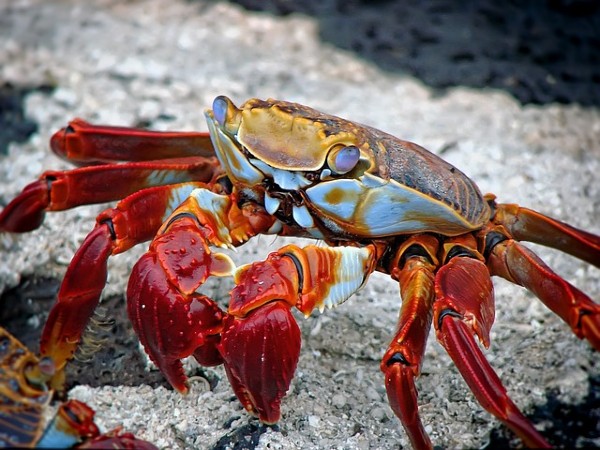 How to Kick Start Your Career
If you're keen on beginning a career in the wildlife industry, you have to be prepared to make some sacrifices. Jobs in conservation are very sought after, yet funding for projects is thin on the ground. This means that money could be tight for a while, and you may not be living quite as comfortably as you would in other careers.
For those who are willing to put in the hard work, here are some ways to get on the career ladder.
Volunteer Abroad
Many people volunteer abroad to get hands-on experience in the field. These are self-funded trips, but are often priced fairly compared to other travel packages, and usually include board and cooked meals. There are so many different conservation volunteering experiences to choose from too, so you can find a specialism that you're interested in.
Volunteering abroad not only helps you gain more skills to enhance your CV, but you'll get to travel and meet likeminded people along the way.
Work for Free
In addition to volunteering holidays, you should offer your time for free to get your foot in the door. Some field research roles aren't paid, but employers will cover your costs. Accommodation and travel are normally provided, and sometimes food.
Accept a Low Salary at the Start
A lot of non-paid roles lead to managerial positions. But don't be disappointed if the salary isn't very high. Many managers in the industry start off on low pay, but they get to continue their free board so the cost of living is dramatically reduced. Depending on your hours, it can be possible to take on a second job so you can live more comfortably.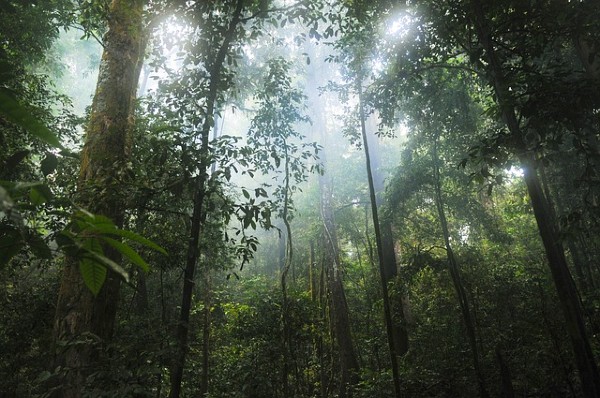 Career Progression and Long Term Goals
Although jobs in the wildlife sector don't pay as well as other industries, there is still a chance of progression for those who work hard, persevere and find their specialism.
After volunteering and working your way up to a managerial position, you will have gained enough experience to pursue areas of interest. By now, you may understand which niches interest you the most – whether it's education, research, guiding or rehabilitation. You should also be able to build up your contacts after a few years taking on various roles. This will broaden the opportunities available to you.
There are also some who use volunteering work as a stepping stone to other career paths. Some of the high-salary pathways that could benefit from conservation experience include government-backed environmental scientists, conservation scientists, marine and wildlife biologists, hydrologists, geoscientists, urban planners, sustainability directors, and fundraising directors.
Different Types of Conservation
Not all conservation careers are the same. There are different ways you can contribute to preserving and improving the world. Here are four different areas that you may be interested in:
Environmental Conservation
This refers to work that helps to maintain natural resources through sustainable methods. Some areas of focus could include recycling and household waste, replanting trees, energy conservation, or educating others on the importance of environmental care and raising awareness about climate change.
Animal Conservation
This is the practice of protecting endangered species in the wild. The work includes safeguarding animals as well as their environments and natural habitats. Often this involves observation and identification, followed by keeping animals in controlled environments until they are ready to be rehabilitated.
Marine Conservation
This is the preservation of our oceans, including the different species and ecosystems within them. Main goals are raising awareness in communities, reducing and regulating human activities such as fishing or whaling, and working to reduce water pollution.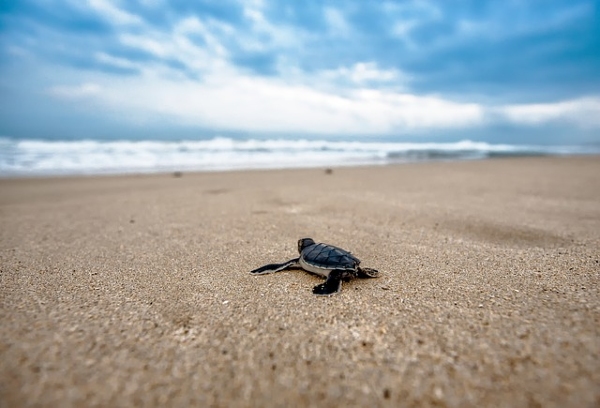 Human Conservation
Perhaps the lesser known type of conservation involves safeguarding local communities. Humans can be at threat too, and with the growing influence of western culture, remote settlements in Africa or Asia can be at risk from losing their culture.
Volunteer and Travel for Conservation Experience
Whether you're interested in building a long-term career in conservation, or you simply want to broaden your horizons and learn new skills, volunteering abroad can be a great way to add hands-on experience to your CV.
Many people use volunteering to decide whether they are most interested in conserving wildlife in its natural habitat, or aiming to rehabilitate/provide the best welfare for displaced or mistreated animals. Animal welfare projects give great insight into working with abused animals or those that have been taken out of the wild.
Not only can you get your foot on the ladder for many jobs in the wildlife and environmental industry, but you'll be able to travel to new places and meet people from all around the world. If you're looking for an immersive, meaningful travel experience that gives back to the planet and reduces your footprint, volunteer on a project abroad.
Some of the exciting projects to consider are: