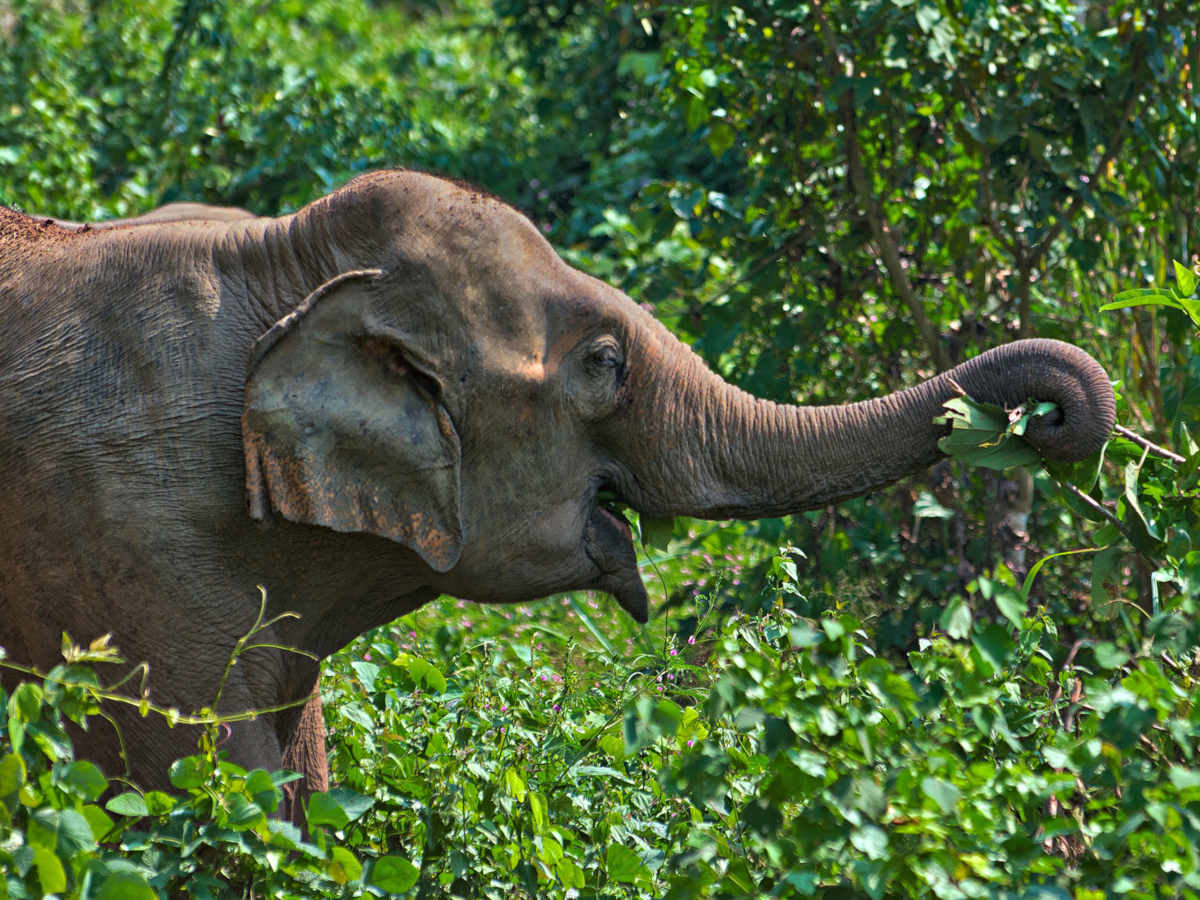 In February 2019, Oyster Worldwide organised for a group of 7 ladies over the age of 40 to travel to Laos to volunteer with elephants. This over 40s volunteering trip was the first that we have ever run, and the success was fantastic.
The 6 participants were joined by an experienced traveller and friend of Oyster called Diana. Our aim was to empower people of older ages to get out there and do what their kids may well be doing, and we liked the idea of an accompanied trip so that everyone felt like they had some support and an instant friendship group.
Diana tells us more about her experience on the over 40s volunteering trip:
"February is never that appealing somehow. Christmas is over; New Year's resolutions are on the wobble; then it is back to work, dull weather and a long while until the Spring. This made it really a rather good time for a new experience and perhaps a fresh look at life.
In mid February, 4 British and 2 American ladies joined me for an adventure. We were to work in Laos as volunteers in an elephant sanctuary.
As our plane circled over Luang Prabang, we took in the surrounding mountains and the gleaming jewel of a city below. A UNESCO World Heritage Site -with it's faded French colonial architecture and small wooden houses, and lush vegetation- it felt like something from a fairy tale.
We were met at the airport and taken to our guesthouse. When we were recovered from the flight we went out together to explore the town, taking the steps to Wat Tham Phou Si to watch the sunset turn the city and the mists rising from the Mekong river every shade of pink.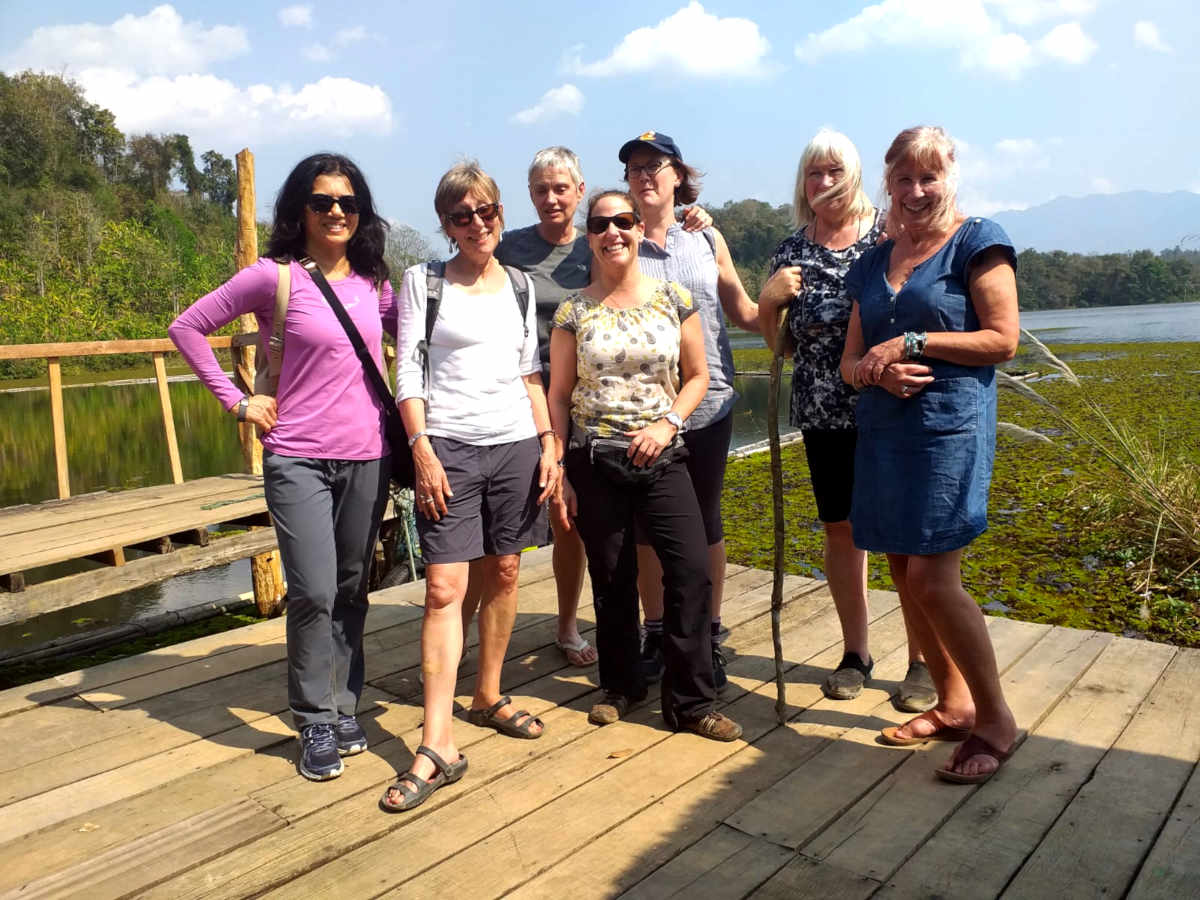 Wandering then through the night market with so many local crafts, we were able to earmark our souvenir shopping for when we returned at the end of the week. We continued onwards to find a restaurant in a lively courtyard and went then home to bed. We were already sold on Luang Prabang and all planned to come back this way and properly get to know it.
The next morning we were collected and driven to our destination. I don't think we were prepared for this. The location is utterly stunning. We arrived by boat to a 1310 acre forest which stretches down to the lake. We were housed in comfortable cabins with a veranda overlooking the lake where we could see the elephants bathing each morning and evening. Our meals, plentiful and delicious were served to us in the restaurant. We always made sure we met together and had a sundowner (or several!) on the terrace.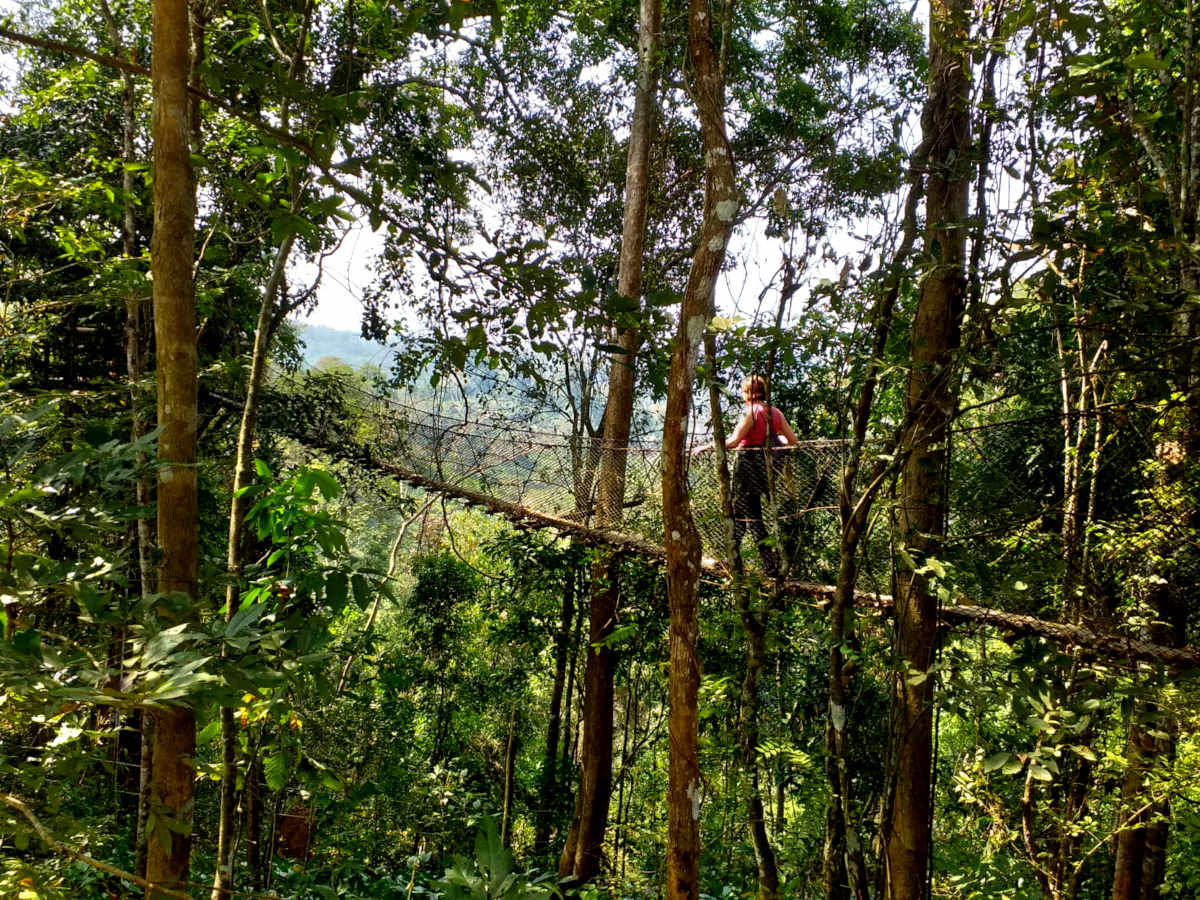 It was a real delight to be part of the group. We were all from different walks of life, all hungry to learn and open to the experience. Everyone brought something to the group. We worked together on painting, helping with the elephants and taking part in the education programme. We learned from the staff a great deal about the plight and the behavior of the elephants and the effects of the centre's work on the environment, as well as the culture of the people.
Some of the elephants had been traumatised or had worked so hard they needed to be carefully rehabilitated. As it was explained to us, they needed to learn to be wild animals again, they had to get used to finding their own food in the forest and not being fed or driven by man. Only after this would they contemplate mating. This is a remarkable place who are investing long term in the future of these magnificent creatures.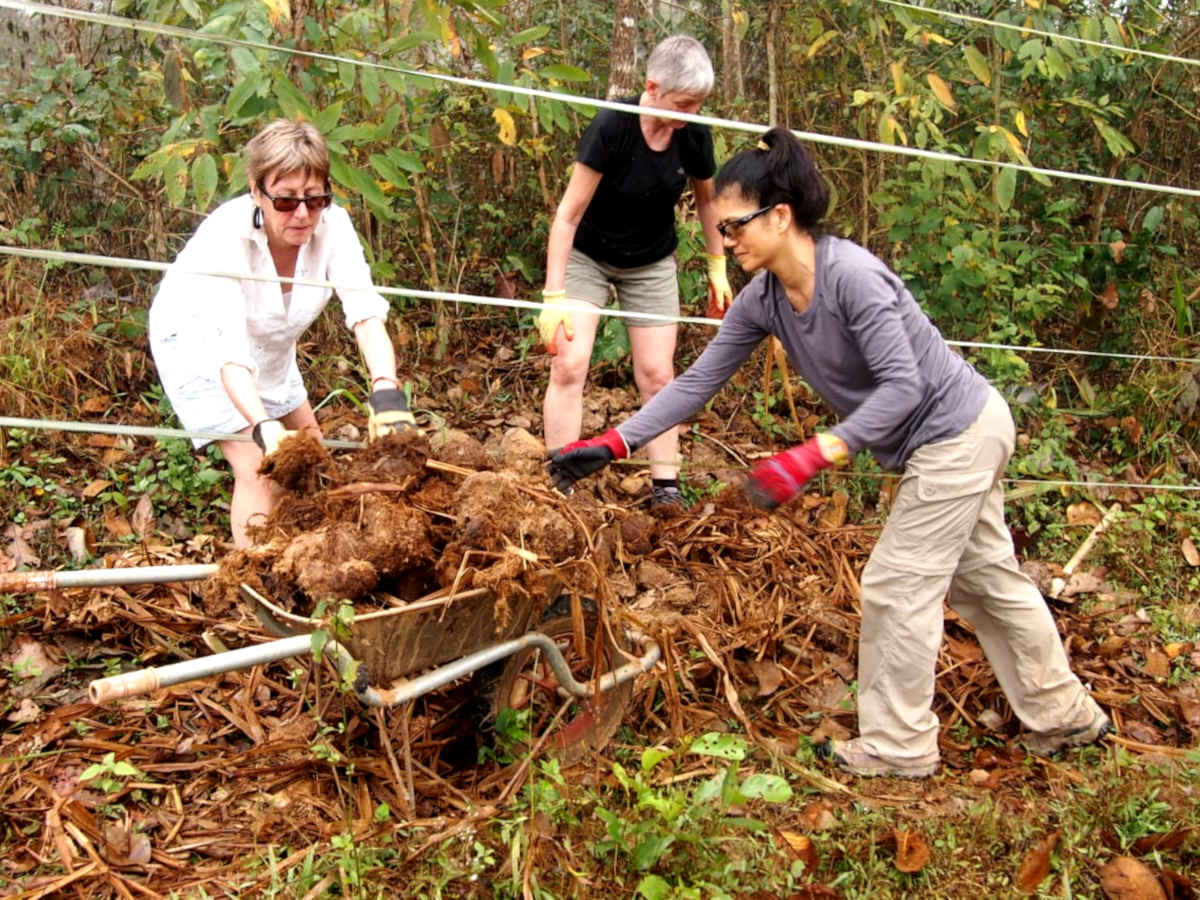 The centre is amazing and does some groundbreaking work as it helps grow the elephant population which has now dropped to 400. Laos was known to be the land of a million elephants previously, so this drop is heartbreaking. There are 39 elephants living in the forest, all attended by their mahouts who live with them and take care of them so they can have healthy happy lives, but be free to roam as they wish.
We spent our leisure hours swimming, kayaking, reading in hammocks, even learning Tai Chi from one of the group and quite often laughed until we cried. I don't think we could have asked for a better time.
At the end, two of our group stayed another couple of days; one stayed for 3 more weeks, 2 went on to Vietnam and Cambodia and I travelled on my own into Northern Laos. While on my travels I was informed that 5 elephants had been released into the wild which was such wonderful news. A new baby will be born in October 2019 and I am so looking forward to meeting her next year. I am delighted to be asked to accompany another group in February 2020, In fact, can't wait!"