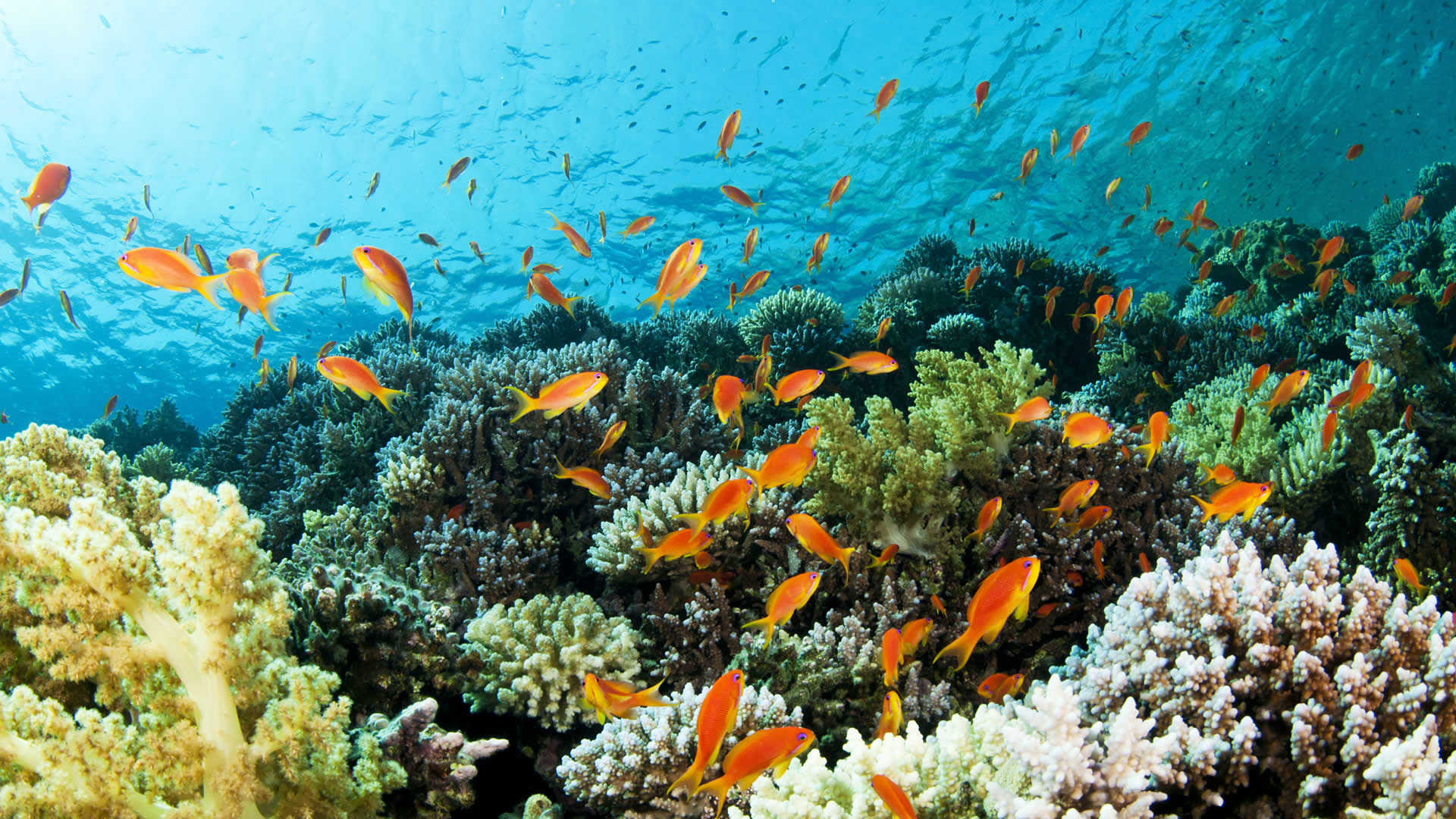 Become a marine conservation volunteer and help conserve the world's depleting coral reefs in Thailand. Immerse yourself in the underwater world completing daily dives off the stunning Thai island of Koh Phangan. Get involved with a variety of marine conservation projects both in the lab and under the water.
Duration: 2 – 8 weeks
Dates: See dates and availability
Arrival day: Tuesday
Return day: Tuesday
Eligibility: No previous diving experience required
Age: 18+ (mature 17 year olds will be considered)
Living on a tropical island in one of the most beautiful countries in the world
Surrounding yourself with the marine world on your daily dives – heaven for anyone who loves to dive!
Thai food – just unbelievably tasty
Develop underwater photography and videography skills to provide material for research – and Instagram!
Chilling out with a few beers as the sun sets over the sea – simply magical
Chaloklum Ko Pha-ngan, Ko Pha-ngan District, Surat Thani, Thailand
Experience life as a marine conservation volunteer, on land and as a research diver. You'll be helping to promote the survival of coral reefs and the many fish that need them to survive.
You'll be working with a marine research organisation performing daily dives (weather permitting!) to help understand the local ecosystem, working to develop and implement reef conservation. You will see directly how conservation is affected by pollution, climate change, and physical damage – and do what you can to improve the situation.
There are numerous ways that you can help to preserve the underwater world by becoming a marine conservation volunteer.
Project tasks can include, but are not limited to the list below. Please note, you should not expect to do all of these tasks and you should remember that bad weather can and does affect activities:
Taking samples and measurements of the coral mass
Marveling at the diverse species of fish up and close,  counting, and observing natural behaviour
Taking photographs of the coral and creatures to help record any changes that occur
Helping to gather data contributing to governmental surveys and research projects
Investigating how much live coral there is and the effects of coral bleaching
Completing fish surveys to know which fish inhabit this area
Growing "nubbins" (small coral fragments) in aquariums and planting them on the reef
Measuring water temperature
Coral reef clean up programmes including helping to remove fishing lines and debris
Please remember, the weather is unpredictable and it may limit the number of dives that you are able to do. We therefore recommend a minimum duration of 4 weeks on this project.
Live in the friendly community of Chalok Lum on the island of Koh Phangan
Stay in comfortable accommodation on site at the research centre
Share a room with at least one other person.
Mosquito nets and fans are provided
WiFi available at the accommodation
Food is not included. There is a fully equipped kitchen and dining area for volunteer use
Many find that eating out can often be cheaper, tastier and easier!
There are many local restaurants, all supplying excellent well priced local and international food
Thai food is based on rice and noodles, spices, and lots of vegetables. It is extremely delicious and you will be spoiled for choice on any menu
Learning to dive in Thailand
Not yet a certified diver? No problem! We can arrange for you to spend 4 days of your project taking a PADI qualification before joining the marine conservation Thailand project. This involves both practical and theoretical learning and is done to an excellent standard. Learn from the best and discover how marine conservation projects will improve your diving skills much more than those who take regular diving holidays.
Please note students who would like to do their PADI Open Water qualification along with the program must stay for a minimum of 4 weeks. This is because the practical part of the course will take up the first three days of your stay, so volunteers staying for any less time would not have time to catch up with the programme afterwards.
The cost of the PADI qualification is £425
Marine biology conservation internship opportunity for students of ocean sciences
The marine conservation volunteering project is available to people of all backgrounds, interests and abilities, however there are some extra opportunities available for those who are studying marine biology, biology and oceanography. If this applies to you, and you would like to do this project as part of your studies, check out the internship opportunity information.
Want to go travelling after your time on the project?
Join a 13 day tour that goes from Bangkok to Chiang Mai across into Laos and then on to Vietnam. This budget backpacker tour is the perfect way to round off your volunteering.
Airport: Koh Samui (USM)
Arrival day: Monday before 15:00.  Shuttle to the port and boat to the island included
Departure day: Monday after 12:00
Access to your own personal 'My Oyster' account – our online portal where you can find out much more about the program and manage your booking
Dedicated contact time with an experienced destination manager to discuss the project, answer any of your questions and for us to find out more about you
Help and advice from our UK office before arrival and whilst you are away
In-country support
Pre-departure information covering medical, safety and project advice
Gold level, 24/7 Pharos crisis management and incident support cover
Financial protection: ATOL (if we book your flights); IPP (if we don't book your flights)
Thorough orientation on arrival
Accommodation (see the 'accommodation' section above for details)
Advice on visa requirements
Oyster plants a tree in Africa with TreeAid to help reduce the impact of global carbon emissions
Diving tuition and continuous guidance from PADI trained instructors
Tune up session for previously qualified divers prior to your first dive
Arrival transfer from the airport to the project site
All dive equipment required
Donation towards the construction of coral nurseries
On your return:
Welcome home pack
Certificate of Recognition (on request)
References (on request)
Flights – as an ATOL bonded company, Oyster can book flights for you
You need a valid passport that meets the requirements of the country you will be travelling to
Insurance (covering your time with Oyster and any planned independent travel)
Any costs associated with changing your return flight date if you need to
Independent travel costs
Home country travel costs
Spending money for additional trips, food and entertainment
Money for food – approx £15 per day
PADI Open Water Diving Qualification for those not already qualified (extra cost of £385)
"We have been amazed by the contributions that volunteers can quickly make here and how valuable their time is. We are looking forward to getting more volunteers and interns to develop this further,"  says Anne, Destination Manager
Please be aware that we cannot control the weather. If there is bad weather, your daily routine will be different and you may not be able to dive at all on some days. We recommend a minimum stay of 4 weeks to account for possible bad weather.
A typical day might look like this:
08.30 – 09.00 Breakfast
09.00 – 11.00 Head out for your research dive
11.00 – 12.30 return to the office to prepare the samples for analysis
12.30 – 14.00 Lunch
14.00 – 17.00 Analysing data
The research area that you focus on may change over the period of time that you are on the project. Sometimes you will be helping to monitor fish or shark activity; sometimes you will be working around areas in the sea where the coral has been affected by outside factors. You will usually be diving to a depth of about 5 – 7 metres, as the coral here is largely very accessible, but you may be asked to go deeper depending on the project requirements.
At the research points you will help take samples of algae, coral, and sea water and take photographs and videos.
Data is shared with universities and the government.
Volunteers usually dive 5 days per week. The number of dives that you will do each day depends on the research project at the time and of course the weather. The average number is 1 – 2 dives per day. The longer that you stay, the more dives you will be able to do. Daily dives are not guaranteed; the weather will impact on whether you can dive or not. We recommend a minimum stay of 4 weeks to account for possible bad weather.
We would recommend that you spend at least 4 weeks on this project so that you can really make the most of this amazing opportunity. The induction period can last up to 10 days, so the longer you stay the more hands-on you will be able to get.
Most participants on this project stay for about 6 weeks. This enables them to come away with more diving skills, more research experience and a fuller experience.
If you are staying for 2 weeks, you need to be prepared that there may be limited dives if the weather is bad, and that a lot of your stay will be dedicated to the induction training.
Oyster assesses projects carefully to ensure that they offer high standards of animal welfare and environmental practice. We also check that volunteers understand key points of good practice before working with animals. To find out more, see our animal welfare policy.
Whilst late-availability is possible, we would advise booking as soon as you can to guarantee your ideal dates. Our projects are very popular and spaces can fill up several months in advance, especially for the months of June to September.
You certainly can. We encourage people of all diving abilities on this – from absolute beginners to advanced divers.
To be able to engage fully with this programme you will need to take your PADI Open Water qualification. The course takes up to four days and includes the following:
Swim test: 200m continuous swim (any style, not timed)
10 minutes of treading water. This is to prove "watermanship"
Five theoretical modules (book and video)
Four quizzes
One final exam
Five "confined water" sessions (pool or shallow beach). This is where the practical skills are developed and practised.
Four open water dives – the actual skill practice.
Once you have your qualification, you will be able to use your newly developed skills to help on the project.
Novices staying for 4 – 6 weeks will have the opportunity to become competent divers with an appreciation of the outstanding sights in the underwater world.  What better reason to join Oyster's conservation diving project in Thailand, gain a diving qualification and use it to help the survival of the beautiful life forms you will see.
Responsible diving is the concept of enjoying the marine world through diving, whilst also doing your utmost to make sure that your dive is not detrimental to it. This is done in several ways on this project:
Thorough induction on how to dive responsibly e.g not touching the coral
The minimum amount of boat pollution
Coral reef clean ups
Growing of coral reefs
The whole essence of this project is to gain an insight into changes in the marine world and work out how these can be reduced. All dives are done responsibly and all research goes towards the preservation of marine life.
The climate is warm all year round on Koh Phangan.
Cold season: December-February (22-30ºC)
Hot season: March-June (30-45ºC)
Rainy season: July-November (25-35ºC)
From mid-December to mid-January the North-East monsoon reaches the island. At this point, the project will be closed. Please be aware that the monsoon season can arrive early or continue for longer than normal. If you are planning to travel between November and January, you may wish to stay for longer to account for potential rough seas.
We would recommend budgeting approximately £70 a week for food and free time activities. This is based on you eating local food rather than western food.
There is really easy access to cash machines in the village so you do not need to take all your cash with you.
No visa is necessary for under 30 days from UK and most western European countries. Advice is given on longer stays.
You need to make sure your passport is valid for a minimum of 6 months after you arrive in Thailand.
Most of our volunteers are independent travellers and you will become part of a group of people from around the world here. It is fine to travel with friends or as part of a small group too however- more the merrier!
The simple answer to this question is, yes absolutely! Marine conservation holidays are very popular.
It is important to bear in mind however that this may not be like other holidays that you have taken. Remember that you are volunteering, and this means that you will be put to work! This sort of holiday is a world away from sun loungers and cocktails, with our volunteers often heading home tired but immensely satisfied. If you think that you will need a bit of relaxing time on your trip too, do make sure to factor this in when your time on the project is complete.
You should visit your doctor or travel nurse to find out what vaccinations you will need. Your routine vaccinations will need to be up to date; hepatitis A and Typhoid are likely. You should follow your doctor's advice.
Please check below for where the closest hospital to the project is – your doctor may ask to know this so that they can provide information on rabies.
For any more information, including entry requirements related to Covid-19, please see the Fit for Travel website or the UK government's travel advice page for Thailand.
There are good medical facilities on Koh Phangan itself, as well as on the neighbouring island of Koh Samui which can be accessed within an hour.
You will be living in the volunteer house with other volunteers and project coordinators. It is located in the small community of Chalok Lum on the northern reaches of the island. The locals are very friendly indeed and know the project well. The boats and dive equipment are checked thoroughly and regularly. We would advise against going to the southern end of the island for the full moon parties.
There is wifi at the volunteer house.
Please bear in mind that you are in Asia, and signal and speed are unlikely to be as reliable as you might be used to back at home.
There is mobile phone reception on the island.
Thailand is 7 hours ahead of GMT (GMT +7)
In Thailand, a mixture of European plugs and American plugs are used.
There is a lovely courtyard and room with hammocks at the house, where you can relax in the evenings. The team is incredibly sociable and the day will often end with a cold beer in the sunshine. The village boasts several bars and restaurants, as well as shops. At the weekends there is plenty for you to enjoy, ranging from wakeboarding and kite boarding to sea kayaking. There are lots of places to trek, as well as boat trips, spas, Thai cooking courses and Thai massage.
There are also more than 20 temples to explore, several waterfalls, Laem Son Lake and of course the beaches. It is important to remember that, whilst we want to have as much fun as you can out in Thailand, this is not a party project. The main focus is the marine conservation and whilst having a few beers is the norm, we ask you not to be hungover!
You will be responsible for arranging your own entertainment. If you would like to get involved in these activities, you are responsible for getting the ball rolling and being proactive.
You will most likely have weekends off and most evenings you will head out for some food and drinks with your co-volunteers.
Supervision will be fairly intensive during the first few days, when you will receive a thorough induction and work-related training. Once you are comfortable with things, you might not always have a supervisor working alongside you, but there will always be staff and other volunteers around to help, and you will always be accompanied for any high risk activities.
Staff at Oyster's head office and in-country will be responsible for your safety and welfare while you are at the project. This will start from the moment you are picked up from the airport until you are dropped back to Koh Phangan port. Before and after these times, you will be outside Oyster's responsibility and should make sure that you act safely and avoid risk. This is also true if you choose to leave the project during your time off. We will give you plenty of guidance and advice about this.
You can get great satisfaction from seeing you are actively making a difference. If you are keen to volunteer abroad, marine conservation is a fantastic option!
Learning to dive and experiencing the wonder of the underwater world is high on many bucket lists. Take it one step further and dive with a conscience by joining this volunteer marine conservation project.
Whether you are looking to do a scuba diving gap year, are taking a career break or are simply looking for volunteer holidays abroad, doing marine conservation volunteering is a great opportunity to put into practice the diving skills that you learn. Not only will you be diving in Thailand, one of the world's favourite diving destinations, you will be making a valuable contribution to the future of marine biology conservation in Thailand.
Other adventures like this