Find out what Oyster volunteers have said in these reviews of our marine conservation and diving project in Thailand: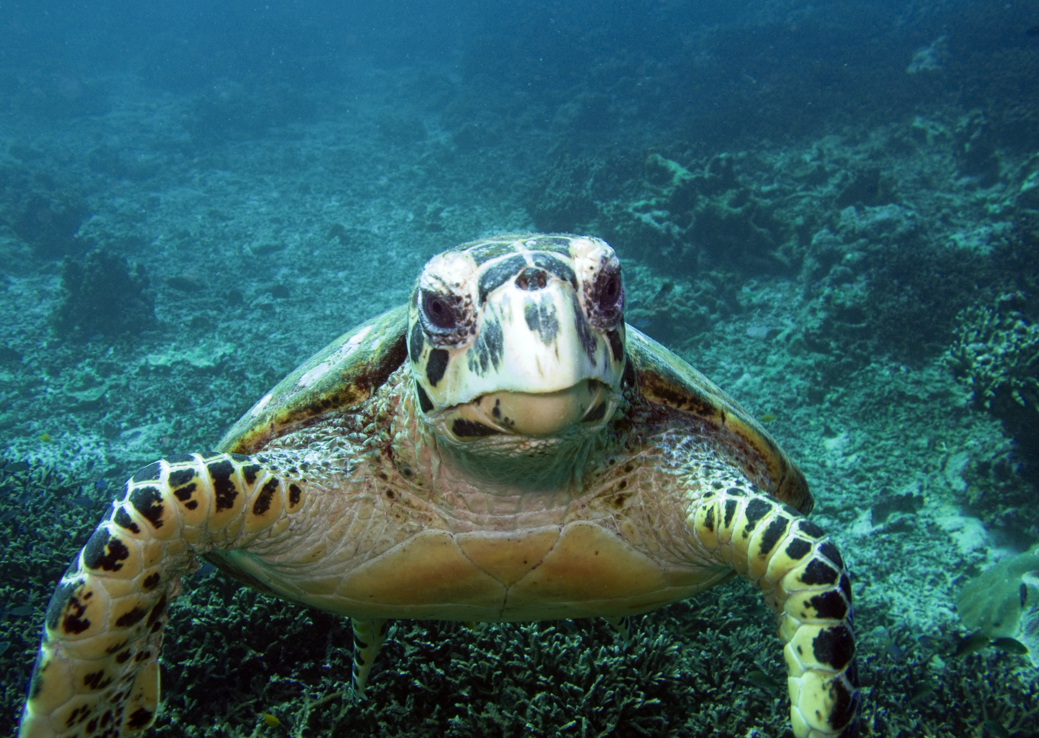 " Hope you're doing well! It's almost a year since I went to Thailand through your programme, just wanted to say a huge Thankyou for all your help in getting me over there! It opened up a lot of doors for me and I am now living in Indonesia in Gili Trawangan and have been for 8 months working for Gili divers currently as a professional dive master and about to do my scuba diving instructor course! Thanks for starting this journey for me! "
James, 6 weeks Jan 2023
---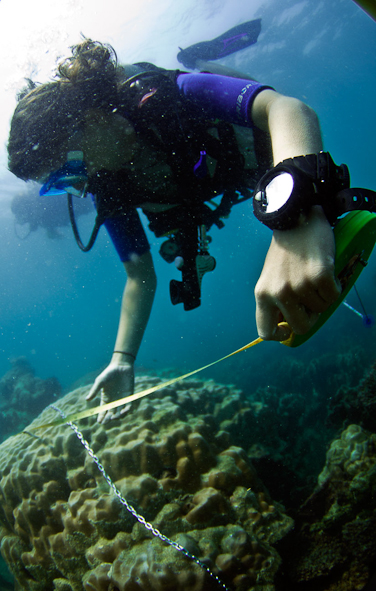 "Good to hear from you! I'm having a great time – this team are awesome and the diving is off the chart. I'm doing my advanced diver course next week and a night dive on Thursday. Definitely hoping to come back here next year! Loving it!! "
Janet, 4 weeks Jan 2023
---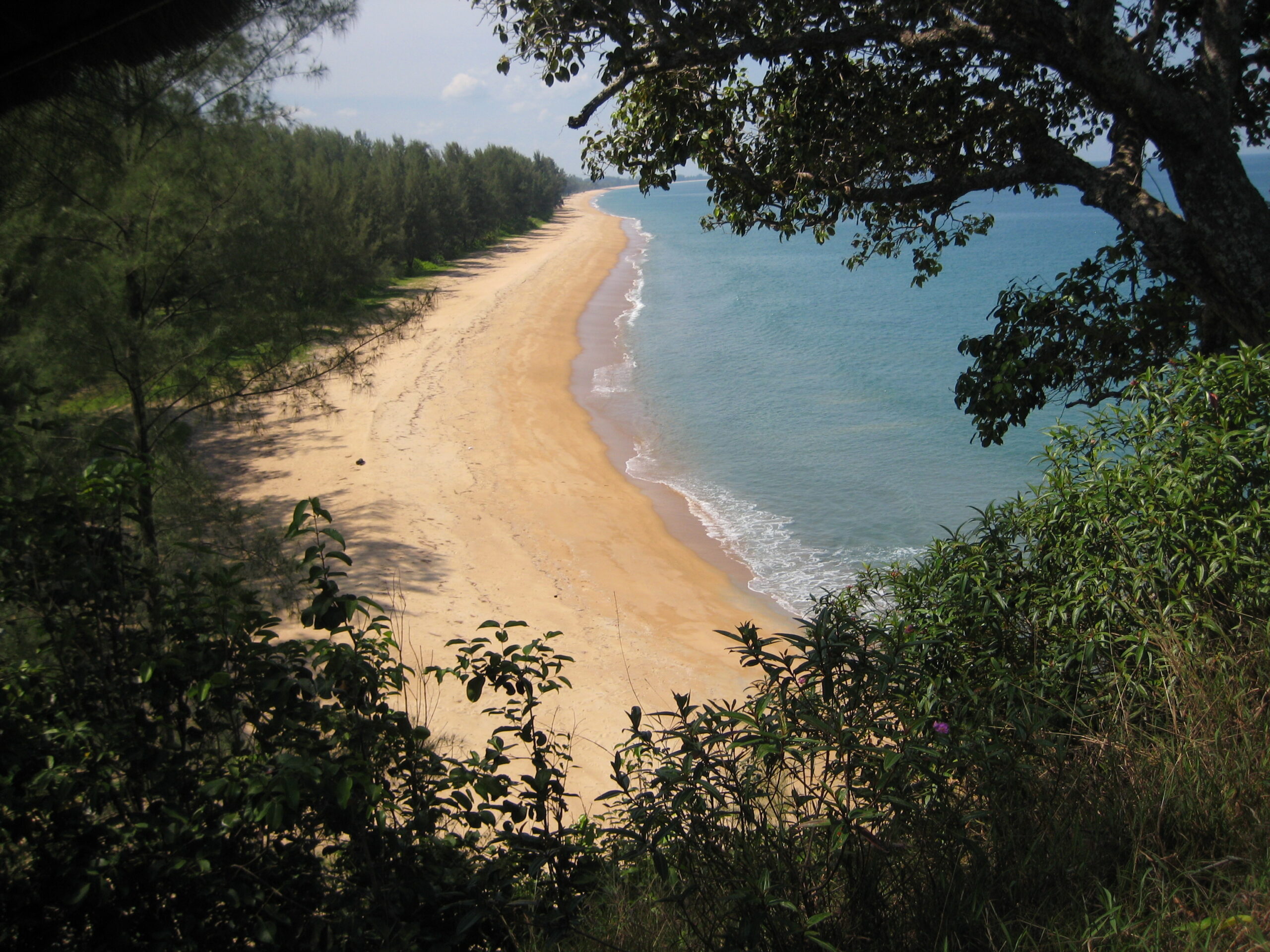 "Been here a week, wow. So much has happened! I found the PADI open water course really difficult, it took me 4 days but the instructor and everyone at the dive school were amazing and I am now certified! Huge progress made. I can get stuck in properly this week. The surveying sounds really interesting and other students are buzzing about it all. Everyone at the project is really welcoming and lovely… everything else is awesome! "
Hannah, 4 weeks Jan2023
---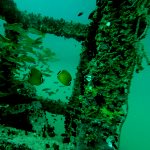 "It's really nice and beautiful here. Everybody is lovely. Thank you so much for your help. I am so happy to have the opportunity to be here and dive."
Amelie, 8 weeks August 2019
---
"Sorry for the late reply! I've been super busy! It's the most incredible experience and I am so grateful for the people that I met. I am really enjoying it and this island is beautiful! Thanks for checking in and thank you for all of your help throughout this whole experience! I really appreciate everything that you did! "
Danika, 8 weeks June 2019
---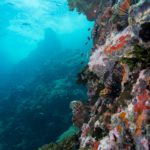 "Chaloklum is great and the co-ordinators really lovely!  So i pass last Thursday, my open water license to be a diver, so now am I ! It's an amazing experience, I start to be bit more familiar with all the corals and fishes, all the staff are really helpful about that and I really realized all what happened under the sea so it run me to be really much more conscientious about that. So now I just have to enjoy ! Thanks ! "
Elena, 8 weeks June 2019
---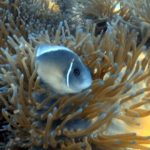 "I'm having the most wonderful time. I love everyone here and am so delighted with everything I am learning. It's only been a week and I'm already sure that this will be an experience of a lifetime. ."
Rachelle, 4 weeks April 2019
---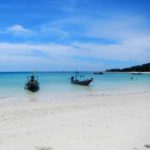 "It is really great so far. The people are nice and I received great dive training last week – now I can start to help with surveys. The island is beautiful and I am excited for the coming weeks. It's a good experience and one that I will never forget. Thank you for your support."
David, 6 weeks April 2019
---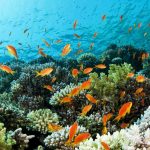 "The best thing about this project was the diving part – we got such an excellent dive training in Thailand. The instructor that took us the first two weeks for introduction and training was super nice and the project work also was really interesting."
Nils, 4 weeks February 2019
---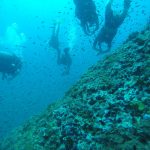 "I am having a great time in Thailand. The staff here are very inspiring with their passion for their work and I'm looking forward to my remaining weeks!"
Joshua, 4 weeks January 2019
---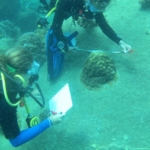 "Thailand is just incredible and we absolutely loved it. The project is so inspiring and made us super welcome, hit the ground running and the learning was mind blowing! Its definitely an experience we will be repeating at some point in the near future as two weeks was just not enough time!"
Charlotte, 2 weeks September 2018
---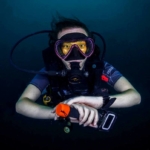 "Thailand was amazing! I absolutely loved it and I think I may have a change in my career path. It was the best experience – I haven't stopped singing its praises so everyone I know is very jealous."
Kelly, 4 weeks July 2018
---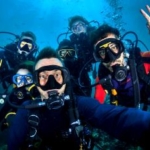 "I'm still getting used to diving in the ocean, it's very different from the lake I learned in. But as classrooms go, I can't complain! We see fish on every dive, different corals and the water is so warm I have dived in just a rash vest and leggings. As we have Saturday's off, a group of us went to Sail Rock for a couple of fun dives over the weekend just gone. It's such an incredible dive site, so many life forms and whole shoals of barracuda."
Jessica, 4 weeks June 2018
---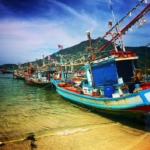 "I have just finished the PADI open water qualification. Slowly integrating newcomers means you receive really thorough, small-group training through each stages of the dive research process! This has really made me feel better and not overwhelmed with new skills, whilst at the same time learning loads on every dive. It is fab! The staff, other volunteers and scientists are one of the nicest groups of people giving great advice."
Jennifer, 4 weeks June 2018
---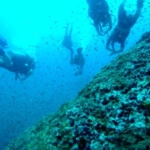 "Everything here is just perfect. I love diving every day and I am learning so much. We got really lucky and saw a whale shark on my third day! The staff and the other volunteers are just lovely. We have a lot of fun together."
Sandra, 4 weeks May 2018
---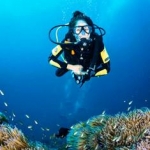 "My Oyster representative, Anne Smellie, was super helpful and nice. My situation was a bit complicated and she seemed eager and pleased to help in every way she could! Arrival was smooth. Becoming a certified diver and diving everyday was my favourite! I woke up every morning excited for the day!"
Amanda, 4 weeks February 2017
---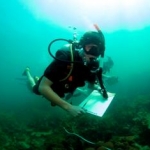 "Everything was a highlight. The island I lived on was beautiful and welcoming. I loved the people that I lived and worked with. Scuba diving everyday was absolutely amazing! I loved it all."
Forrest, 4 weeks January 2017
---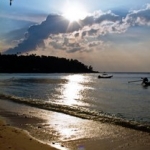 "As a first-time independent traveller, the trip as a whole went far smoother than I had anticipated. No severe hiccups were met (this was largely due to the highly detailed travel instructions pack I received from Oyster) and I extremely enjoyed my time. On my trip, I met some of the kindest, most open minded people I've ever encountered. The beauty of Koh Phangan and the gulf overall, is something I will never forget."
Sharon, 2 weeks August 2016
---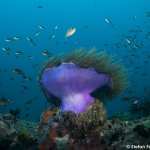 "You can learn so much about yourself in such a short time – it helped me to decide what to do with my life and showed me the beauty of life!"
Kathryn, 4 weeks August 2016
---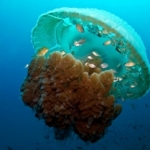 "This project was very good, and was just what I expected. I enjoyed learning new things about organisms and how corals work underwater."
Abigail, 6 weeks July 2016
---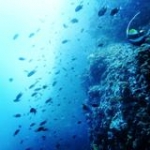 "I've had a really great time! My first week was mainly spent doing my scuba diving course which lasted 4 days (2 in the pool, 2 in open water). Since then, I've been diving every day around the local bay doing several research projects. Everyone has been super welcoming and friendly, and it was really easy to feel comfortable straight away and get in the swing of things!"
Daid, 4 weeks August 2016
---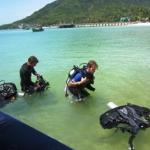 "Make sure you jump straight into doing as much as possible, there are lots of things to do while you're out there."
Matthew, 3 weeks June 2016
---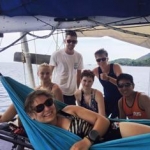 "My trip couldn't have been better, I really enjoyed it and do miss it quite a lot, especially wearing flip flops everyday! I want to say thank you for all your help, and I would like to say that I would recommend the marine conservation volunteering programme to anyone, even if you're not studying a marine or biology related subject, like me, as the team and volunteers are very welcoming."
Josh, 4 weeks April 2016
---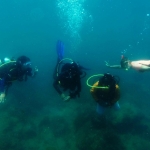 "The first week has been great. To begin with, it was quite hard to acclimatize  but diving at one of the best sites in the world made it all worth it. The people have been super nice and really easy going, and the accommodation is quite comfortable. The local area is really nice since it's not completely taken over by tourists, so you get a taste of the local life. So far I'm having an awesome time and I'm hoping it continues."
Andre, 8 weeks January 2016
---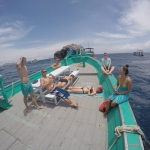 "I had a great time in Thailand. I met loads of people and really enjoyed the diving. I miss the project – it was a lot of fun, but I'm keeping in touch and looking forward to university back in the UK, as I'm still studying what I like. Thanks for everything!"
Alec, 4 weeks August 2015
---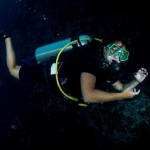 "I just wanted to say a huge thank you for all your help with my Thailand experience! It was fantastic and I super enjoyed it."
Beth, 3 weeks July 2015
---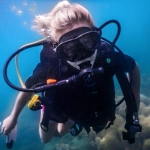 "Thailand was the most amazing experience and the centre was such a lovely place to be. I miss it already, and everyone there. I honestly couldn't have asked for a better trip. Thank you so much!"
Natalie, 4 weeks May 2015
---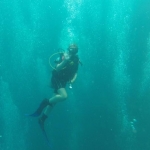 "Thailand was such an amazing experience and I'm dying to go back already. It feels like it was all a dream now. I met some really amazing people and learnt so much, not only about the marine life out there but also about the Thai culture. Thank you so much for all your help before I left, you really managed to relax my Mum and Dad's minds too."
Katrina, 8 weeks March 2015
---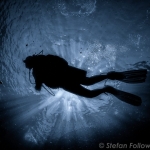 "This was my first big trip away on my own and, without your help, I doubt I would have been able to do it. I now feel much more confident about travelling. Diving everyday was extremely fun! The tropical conservation research diver course we are taught there was a brilliant thing to come home with. It is a beautiful place and all of the surveys done on the dives make you feel like you are contributing to the saving the area."
Chloe, 4 weeks August 2014
---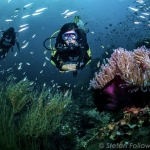 "Thailand was incredible! I absolutely loved the diving, and the project staff were amazing. I loved the whole experience and the island was beautiful. It was interesting to meet loads of the other volunteers from other countries as well :)"
Izzy, 3 weeks July 2014
---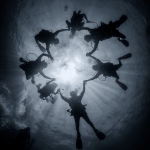 "Being able to get involved in actual conservation work, rather than just supporting other people doing it was great. This was brilliant for getting a better understanding of why we need conservation and what is being done, and also to get experience in the field. Don't get upset over setbacks, such as bad weather preventing you from doing what you planned, and enjoy it as the time goes so quick!"
Amanda, 4 weeks July 2014
---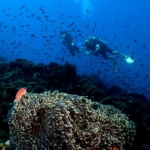 "This project was great. Being surrounded by like-minded people and diving the reefs everyday was a real highlight. The coral reefs are one of our most valuable ecosystems. I feel every opportunity to aid them should be taken. We even had the opportunity to dive deeper than 5m! Thailand was insane! I loved it! Thank you for giving me such an amazing opportunity."
Holly, 3 weeks, June 2014
---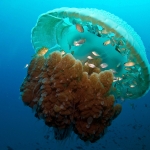 "I am having a fantastic time. Diving in the morning off a long tail boat, chilling in the afternoon, then a sunset dive followed by food then a night dive, then watching the stars on the boat home. It's a hard life in Thailand, but someone has to do it!"
Sam, 6 weeks, April 2014
---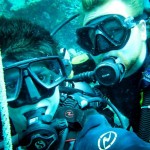 "I had a great time volunteering in Thailand at the Marine Conservation Project. It was a lot of fun and I learnt a lot away from my line of study. For those with three weeks or more spare, definitely give it a go!"
Rajesh, 3 weeks, August 2013
---
"I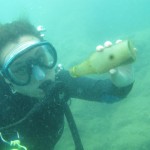 had the most amazing 3 weeks doing diving and marine conservation in Thailand arranged by Oyster Worldwide. It was the best experience of my life and I will definitely be going back next year! Oyster sorted everything for me and were so lovely and helpful. I truly recommend them to anyone looking for a gap year or volunteering holiday!"
Emma, 3 weeks, July 2013
---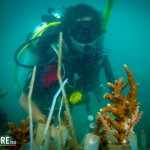 "I couldn't have found anyone better to help me kick-start my travels! Oyster has fantastic staff who are so willing to help (which was great because I was so unorganised and very last-minute) and an amazing selection of projects across the globe! I loved learning to dive and developed a new passion for the marine world."
Anwen, 4 weeks, April 2013
---
To find out more about taking part in a marine conservation and diving project in Thailand, have a look at our Thailand diving website.