Sending volunteers to Australia and New Zealand to take part in valuable conservation projects is something Oyster is very proud of. We offer 10 destinations in Australia and 3 in New Zealand, enabling volunteers to see the best and most diverse locations of these beautiful countries.
Why not volunteer from 2-3 completely different locations and witness the change in environment, temperature, species and landscape without even crossing a country border!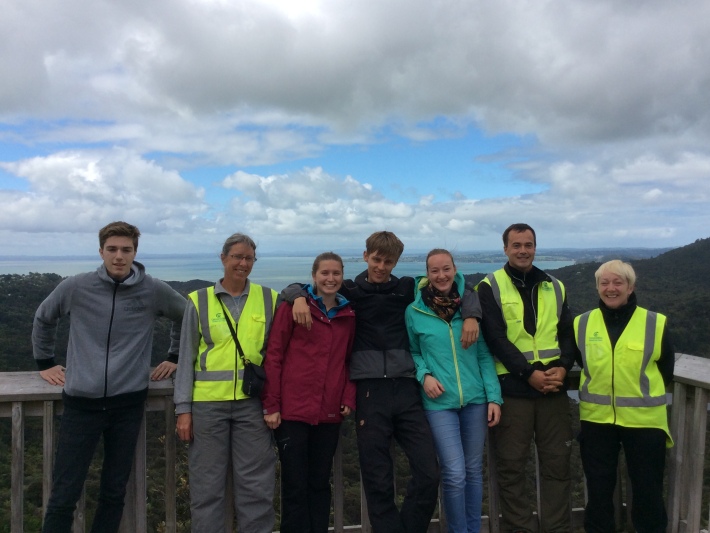 Here's a little update on our current projects in our three Kiwi destinations:
Auckland – North Island
At the moment our volunteers are situation at the Atiu Creek Regional Park which is a spectacular site overlooking the northern Kaipara Harbour. It's a beautiful spot surrounded by native New Zealand forests, wetlands, waterways and national heritage sites. Volunteers have been helping with planting and mulching around native trees, removing weeds, creating walking tracks, collecting seeds and repairing fences at Atiu Creek. The accommodation for this project is in beautiful cottages right in the centre of the park.
Wellington – North Island
This city was recently voted the 'coolest little capital in the world' with its thriving hub of art, nature and cultural offerings. The city is compact, easy to navigate and has a range of museums, shows, festivals and markets to explore. If volunteering from Wellington, participants with experience a variety of conservation activities including helping community members restore New Zealand's native biodiversity and improve habitat from threatened species. They may be maintaining fences at Zealandia which protect more than forty species of native birds, boasting the world's first fully-fenced eco bird sanctuary. On other days, volunteers could be learning how to nurture native plants in the onsite nursery, or travelling to the beautiful coastal restoration sites, gaining native knowledge into Maori mythology and the traditional use of native plants. Accommodation is in the historic Truby King House which is perched on top of a hill overlooking a surfing beach. It's within walking distance of this beach, local shops and a bus stop to Wellington central.
Christchurch – South Island
Following the Christchurch earthquake of 2011, volunteers have been taking a bus to Greymouth, spending time on projects on the West Coast in Punakaiki. We are pleased to announce that soon there will be great projects in the Christchurch region itself. The Historic Patterson House situated in a beautiful bush setting and within reach to the city will house volunteers. Tasks will include helping create corridors of native bush for endangered bird species on the banks of nearby Banks Peninsula. Volunteers will also plant trees along the Avon River to offer continued support for the city's earthquake recovery efforts. Every second week, participants will still travel together to the rugged West Coast to help locals with habitat restoration efforts in Punakaiki.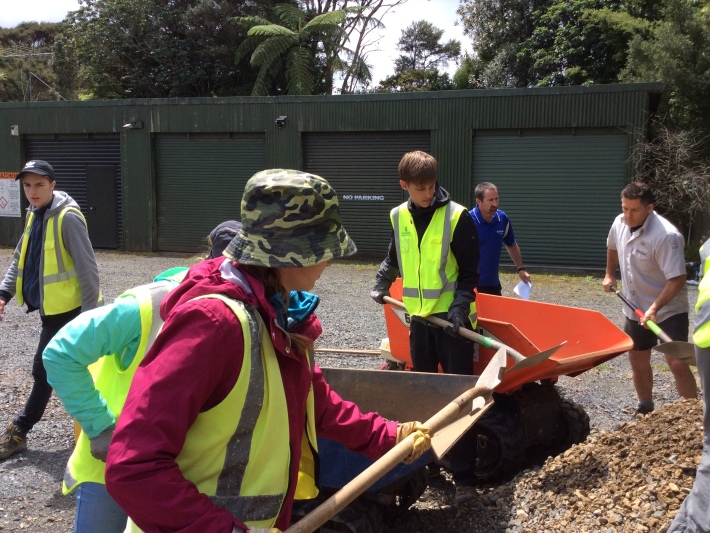 This programme is perfect for those looking to gain experience for future university programmes in Geography, conservation and environmental science. It is also very suitable for older volunteers who are looking to make a difference by protecting our planet.
Get to learn about the amazing flora and fauna that is so unique to this part of the world and help to it thrive and stay native!
If you would like to take part then please visit our New Zealand and Australia pages on the website for further information and to book 🙂