My name is Jessica Prestage, I'm 18 years old and I am from England. I have just completed a four-week volunteering programme in Borneo. I finished school in May and I am starting university in September. During this break, I wanted to make the most of my long summer holiday by volunteering somewhere new that would allow me to learn about a different country and the conservation systems there. I looked at the opportunities available with Oyster; two projects caught my eye immediately – sun bear conservation and rainforest conservation in Borneo.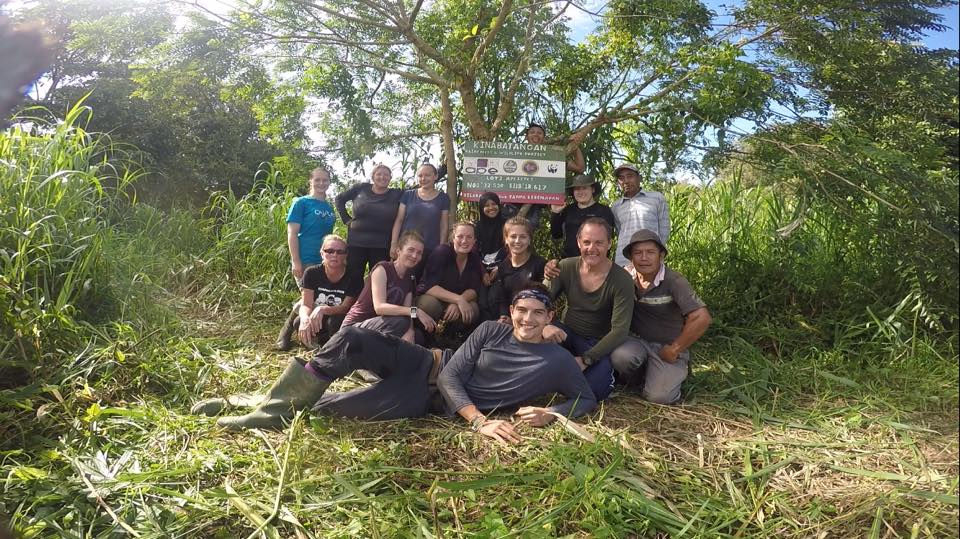 I spent the first two weeks volunteering with sun bears, and the second fortnight was spent at the Kinabatangan river in a small village called Sukau. I was working in a team of 10 volunteers assisting with worthwhile conservation projects.
Along the river bank, there are large sections of land that are lacking in trees. This has negative impacts on the wildlife, namely primates and orangutans; when they are travelling along the riverbank, the lack of trees forces them to return to ground level to reach the trees further along. This increases the risk of being hurt or killed by poachers or other animals. We were working to reduce the amount of these sections along the riverbank to promote the use of the river as a feeding ground and safety for all animals.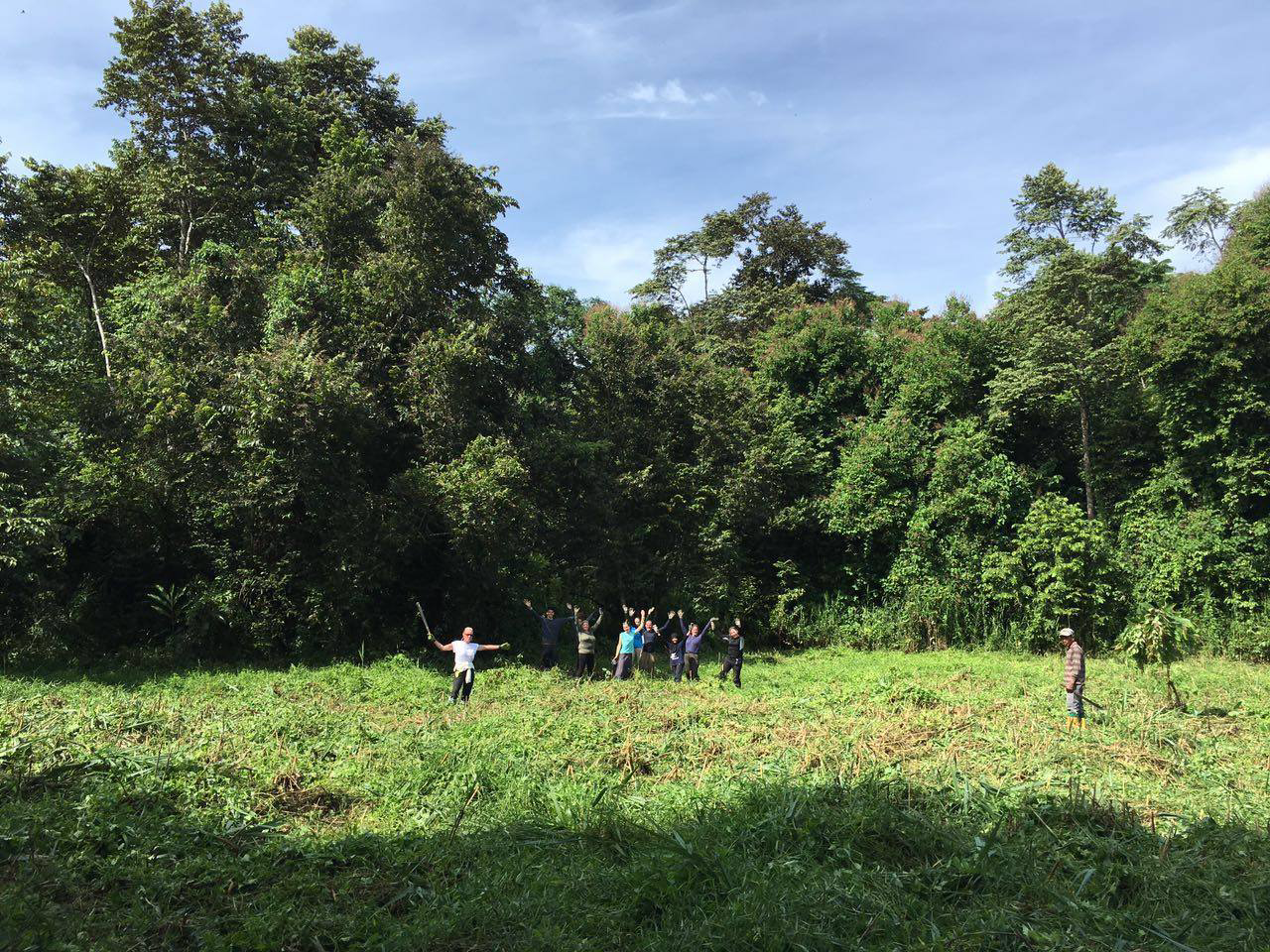 The project was split in order to allow us a break in between working days. The first two days were spent clearing weeds from around trees that had been planted a few months ago. These trees had grown to a few metres and taller, but were still vulnerable to strangling weeds and animals. Using machetes, we removed the weeds from the trees and cleared a circle around the base to prevent other weeds from growing in the near future.
When on site, we worked from 7.30am to 10.30am, in order to avoid the hottest part of the day. By 10am on day 3, we had finished clearing the plot.
Day 4 was a jungle trek to explore the forest along the river. We hiked through primary rainforest and saw lots of species of trees, several animals – including a monitor lizard and a gibbon – and found a cave, which is home to a few thousand bats,. This was amazing as we were able to see the rainforest as it was before human interference. The primary rainforest trees were extremely tall and straight, with roots that rose out of the ground by two meters and provided habitats for all sorts of small animals (mainly bugs). A great experience!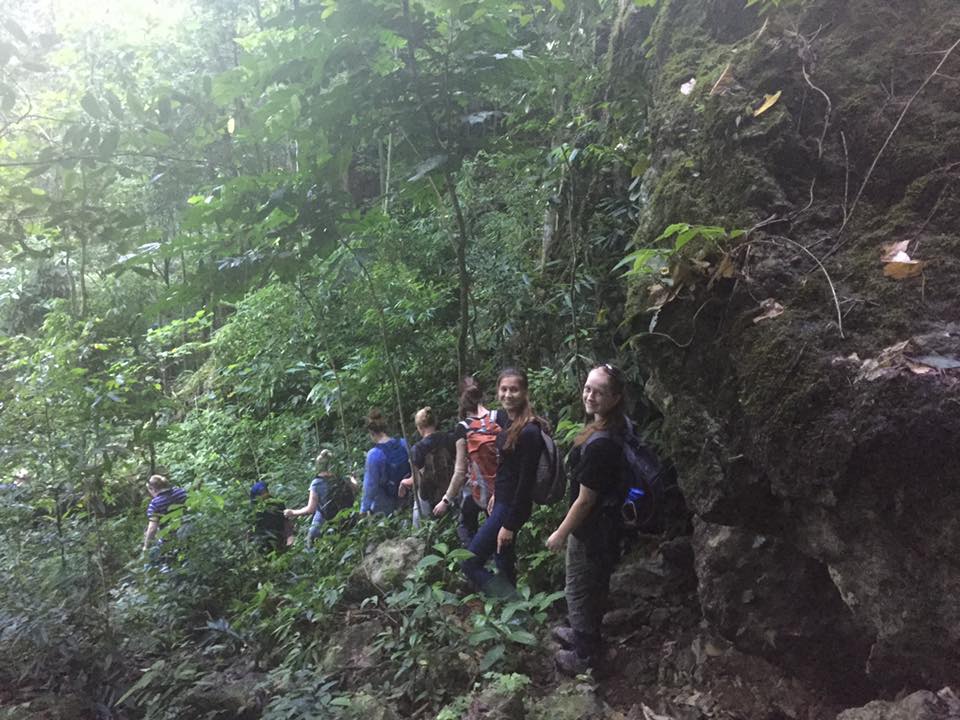 Look out for part 2 of Jessica's adventures coming soon! If you are interested in volunteering in Borneo with wildlife then have a look at our project page.