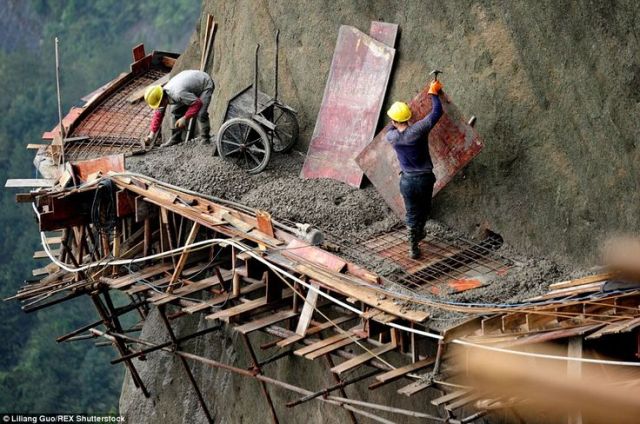 (Photo)
The astonishing pictures yesterday of the building of the path clinging onto a sheer rock face in Hunan, China is what has prompted me write.  The news we receive on China is often negative painting a picture of pollution, human rights and overcrowding.  If it's not negative, it gives the impression that China is an urban jungle. This is unfair.  China has some staggering rural scenery in all its provinces, not least in the south of the country (you might have seen Prince William's visit to the elephants recently). If you were compiling a list of original non-urban options here are two of the best…
I would start with Zhangjiajie's Rock Column forest in Hunan that influenced the movie Avatar.  Its full of stone pillars with clumps of trees on top, the highest the Southern Sky Column at 3.544ft. If you go there be sure to try the Bailong Elevator that runs along one of the cliffs and runs 154 metres through an underground shaft.
Try the Huangguoshu falls in Guizhou Province – China's Largest Waterfall at 74 metres located near Anshun City. What makes it very unusual is that the waterfalls can be viewed from above, the front but most interestingly from behind the waterfalls too.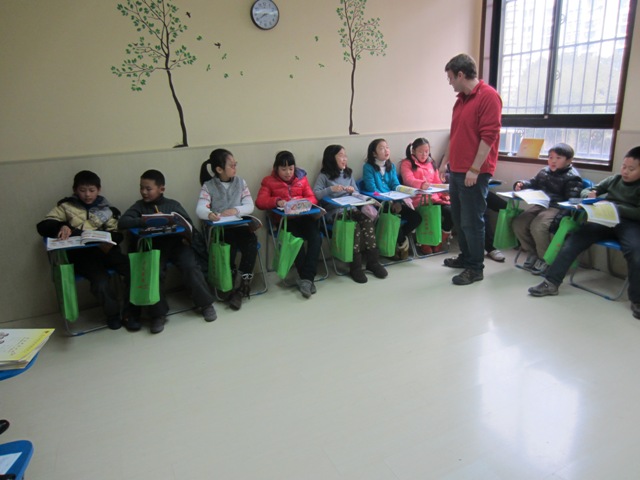 If you are interested is seeing real China, you might want to consider one of our two programmes.  Our China Adventure programme starts wit a 4 week TEFL in Beijing with up to 90 others followed by a full term's English teaching.  You get paid a modest wage (or stipend) and also receive Mandarin lessons and food and accommodation.  This programme works very well for 18-23 year olds.  The other alternative we have is the China Teach and Earn programme.  This is essentially a 12 month salaried teaching programme.  Airport pick up and orientation are included.