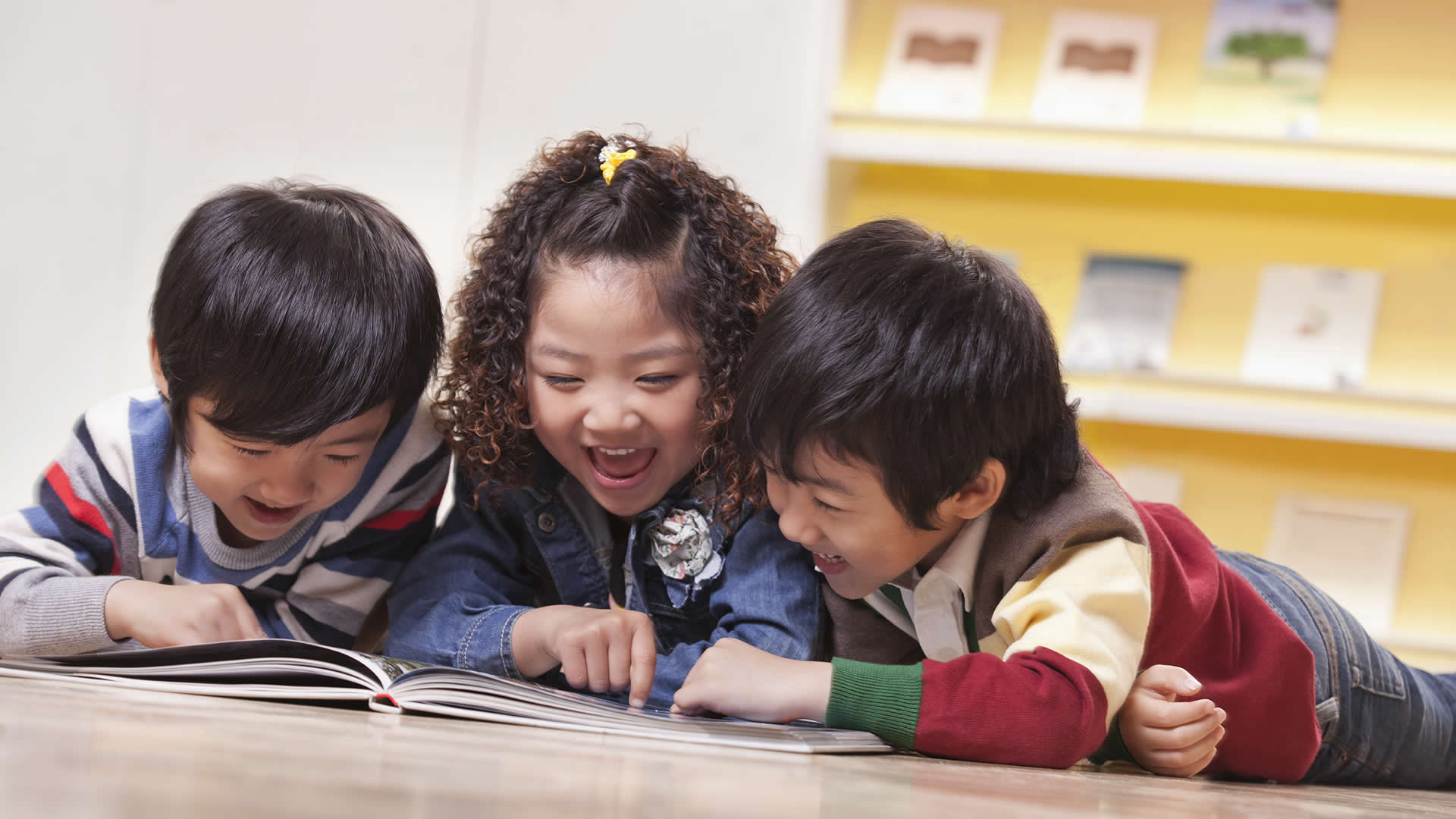 This is a once in a lifetime experience for ambitious people who have a degree and want to live as a local, teaching English in China. It will enhance your life skills to give you a healthy blend of challenge and fun while you teach English – a much sought after language in China. The money you earn will be enough to live well and fund your travels in China.
Duration: 6 months
Dates: Dates available every February and July
Eligibility: Native English speakers with Bachelor degree and TEFL certification
Age: 21+
Becoming a valued member of a school and immersing yourself in the daily life of a very different culture
Using creativity to engage and teach your pupils, and becoming respected by them
Learning Mandarin, the world's fastest growing language, as you practice it in your day-to-day life
Boosting your resume/CV with international work experience
Earning good money to tour China, see its amazing sites and taste its delicious cuisine
Benefiting from accommodation and food provided by the school
English is the principal international language in China and it is drilled into children at school that it is paramount to learn to a high standard. As an English speaker you receive a warm reception as a teacher in China, and you'll be highly valued by your students.
You are eligible if you are a native English speaker, have a Bachelor degree and a TEFL certificate (minimum 120 hours).
If you are a native English speaker, who doesn't have a TEFL certificate, you will need to have a Bachelor degree and at least 2 years' post-graduation teaching experience.
If you are a non-native English speaker, you must have a Bachelor degree from a native English speaking country and a TEFL certificate (minimum 120 hours).
If you are a non-native English speaker, who doesn't have a TEFL certificate, you will need to have a Bachelor degree from a native English speaking country and at least 2 years' post-graduation teaching experience.
You must be between 20 – 50 years old.
Oyster welcome career breakers, who want a paid job whilst experiencing the Chinese way of life, its people and its language.
Oyster is happy to advise on TEFL courses.
You will fly into Beijing where you will be met and taken to accommodation (usually university style accommodation) for your 3 day orientation program.
During the orientation, you will get to know your local support team, as well as receiving advice on teaching Chinese students. It also includes a welcome dinner and all meals. You will then be taken to start work in a school in your preferred area of China (eg north, central or southern China). Some teachers will be assigned to individual schools on their own, however, there will be other teachers in the local area.
The schools are usually large, with 300 to 5000 students and are a mixture of private and government schools. Student ages are from 3 to 18 and class sizes range from 40-50 pupils. Expect to work a 40 hour week, with 20-25 hours face to face teaching. You will get 2 days off a week – not necessarily together or at the weekend, as well as public and school holidays. Schools are located in Guangdong, Chengdu, Zhejiang and Jiangsu.
You will earn 6500 RMB per month after tax (approx USD 1000 or GBP 800, which is worth a lot more in China). On successful completion of your contract, you will receive a bonus of 6500 RMB. With Oyster's program, you will get help with all your arrangements, guidance on obtaining a visa and the chance to meet be part of a wider teaching network in China.
Your contract will expire 15 days before your visa ends, allowing further time for travel. There is so much to see: the Great Wall, the Terracotta army, imperial palaces, sky scraping Shanghai, giant pandas, gardens of Suzhou and more. Teachers are free to re-negotiate an extension of their contract directly with their school on completion of the program.
You receive free accommodation, while at school, and you will receive a monthly wage from the school.
You will have your own room in a shared apartment or university style accommodation.
You can expect WiFi and to be close to the school.
3 meals a day will be provided by the school during the week.
Want to tour China before or after your job?
We are excited to offer 16 or 25 day tours of China that can be easily added to the start or end of your trip. For more information, click here.
Airport: Beijing International Airport (PEK)
Arrival day: There are two dates a year in February and August. You can apply for 2019 and 2020 and specific dates will be given nearer the time of departure.
Access to your own personal 'My Oyster' account – our online portal where you can find out much more about the program and manage your booking
Dedicated contact time with an experienced destination manager to discuss the project, answer any of your questions and for us to find out more about you
Help and advice from our UK office before arrival and whilst you are away
In-country support
Pre-departure information covering medical, safety and project advice
Financial protection: ATOL (if we book your flights); IPP (if we don't book your flights)
Thorough orientation on arrival
Accommodation (see the 'accommodation' section above for details)
Advice on visa requirements
Oyster plants a tree in Africa with TreeAid to help offset your carbon emissions
3 day Beijing induction, all meals, 1 day tour, advice on teaching Chinese students and getting to know the support staff
Met personally at Beijing airport and free transfer to the Beijing induction
Free transport from Beijing to the school
Food is provided by the school, three meals a day, five days a week
6500RMB Salary, 6000RMB completion bonus. 6500RMB is approx USD 1000 or GBP 800
Certificate of Recognition (on request)
References (on request)
Flights – as an ATOL bonded company, Oyster can book flights for you
You need a valid passport that meets the requirements of the country you will be travelling to
Insurance (covering your time with Oyster and any planned independent travel)
Any costs associated with changing your return flight date if you need to
Independent travel costs
Home country travel costs
Spending money for additional trips, food and entertainment
Cost of Chinese Z Visa (£300 at the time of writing)
You need an updated resume/CV
A TEFL qualification; 120 hours minimum or 2 years continuous teaching experience
China is much talked about – this is your chance to experience it for yourself as a resident.
You get a real, English teaching job in China – a unique opportunity to enjoy the buzz of living and teaching in China.  A year in China will bring you life long benefits whatever you choose to do afterwards, as well as great memories and many new friends.  Your employment prospects will be considerably enhanced, especially if you work at your Mandarin and make the best of you time in China.
You will face challenges teaching English in China, but at least you know you will have peace of mind knowing you will be met in Beijing and attend an induction course before being taken to your school as well as advice and support throughout from Beijing.  You'll get a good salary – your money goes a lot further in China and travel and eating out are particularly cheap.
Accommodation at your school is comfortable separate accommodation giving you some peace and quiet to be able to work at your Mandarin and English lessons.  You'll also experience China as local rather than just passing through as a visitor.  In 6 months you have the opportunity to see much more than main tourist sights.
China is such a vast country spanning thousands of miles that the climate varies radically. China has a variety of temperature and rainfall zones, including continental monsoon areas. In winter most areas become cold and dry, in summer hot and rainy.  It is always best to check the weather before you go, when you know exactly where you will be based.
During the first month you will need some money to pay for drinks, souvenirs and any extras (food is included). Once you are working in a school you will get paid a salary to cover any extra payments.
A combination of cash and debit/credit cards is recommended. Outside major cities ATM's can be limited so have enough cash to keep you going.
You will need to apply for a Chinese Z Visa which costs approximately £300. We will help with this once you have booked a place on the program.
Most of our participants are independent travelers and you will become part of a group of people from around the world here. It is fine to travel with friends or as part of a small group too however- more the merrier!
You should visit your doctor or travel nurse to find out what vaccinations you will need. Your routine vaccinations will need to be up to date, it is likely that you will need Hepatitis A and Typhoid, and possibly Hepatitis B, Yellow Fever, Malaria and Rabies. You should follow your doctors advice.
There is a hospital in the town where you will be living.
China is a safe country, just be sure to follow advice given by Oyster and the local representatives and use your common sense.
You will live in a town so will be close to all amenities. The public transport is great in China, with even small cities having undergrounds.
You receive free accommodation and all meals while at school and you will receive a monthly wage from the school.  You will have your own room and can expect WiFi and to be close to the school. Your accommodation will never be more than 45 minutes from your school.
Dining in China is a big affair and restaurants come in every shape, size and type. Meals generally involve a selection of dishes for everyone to share including meat, vegetables, rice and plenty of tasty things.
You will be provided with a full orientation on arrival. When working, you will have a member of staff at the school that you can discuss issues with. Day to day, you will work independently in the school.
Staff at Oyster's head office and in-country will be responsible for your safety and welfare while you are at the project. This will start from the moment you are picked up from the airport until the time you leave your school. Before and after these times, you will be outside Oyster's responsibility and should make sure that you act safely and avoid risk. This is also true if you choose to leave the project during your time off. We will give you plenty of guidance and advice about this.
You will have WiFi at the schools and your accommodation.
Internet cafés are available in big cities although are declining with the use of smart phones. WiFi is available in a large number of city locations.
There is good service in China but phoning/texting from international phones can cost a lot of money. A good option is buying a local phone and SIM if you will be there for a longer period of time.
China is 8 hours ahead of GMT (GMT +8).
A 3-pin Chinese plug adapter.
China is a huge country with a fantastic range of activities to try and places to explore. It is particularly fun to eat out in a range of places and its always good to practise your Mandarin a bit!
You will work, on average, 40 hours a week so evenings and weekends will be free for relaxing and exploring.
Other adventures like this