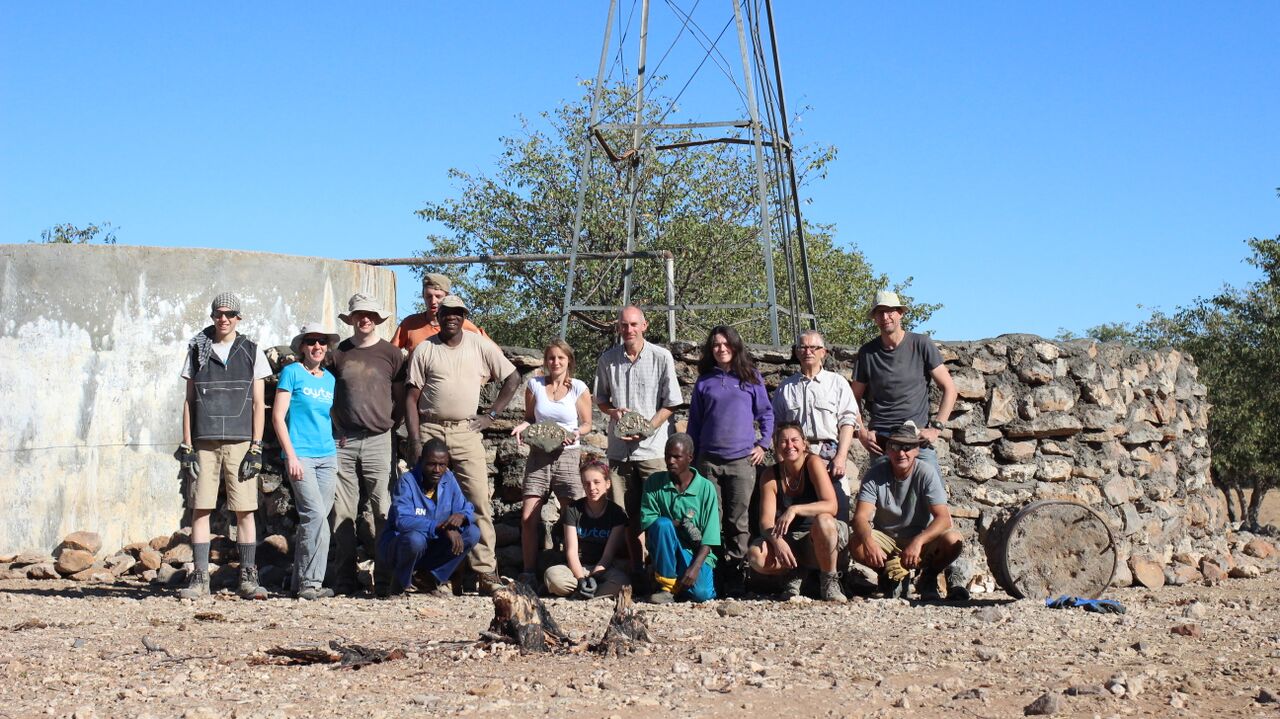 An increasing number of adventurous families are looking to volunteering holidays as an alternative to the more traditional beach holiday. Whilst sipping cool drinks poolside and reading the top picks of the summer might cut it for some, more and more families are looking for more adventure. Not only is it great fun for families but the feedback that we have received suggests that there are some great benefits found by volunteering with the family.
Our Namibia elephants programme is one of our most rural projects which means that you really have the opportunity to step away from your normal life and have a break from the typical hustle and bustle. Volunteers who have taken part in the programme have returned with stories of the incredible stars at night, the rewarding hard work and the incredible people that they have met. It is a fantastic opportunity to really get away from it all and have a real break from the usual day to day life that we are used to.
This opportunity isn't restricted to adults; each year the programme welcomes intrepid families for a week in the summer. This programme combines elephant conservation and community work and is an opportunity for families to live a nomadic life in the Namibian desert. This project is perfect for families looking to spend quality time together whilst experiencing something totally new.
If you need more temptation then there is a long list of benefits that families have experienced from taking part in the programmes.
Benefits for adults
A chance to switch off, away from the distractions of modern life. How do you make sure that you aren't checking your work emails or phone all the time? Head somewhere where the signal will not reach. When you do this you will find that you and your kids will spend some more quality time together.
Seeing your children flourish. It is hard in the busy modern world to step back and watch your children grow and it is easy to miss things. Volunteering with your family allows you to experience new things; to step back and watch the children flourish in a new setting.
Enjoying seeing elephants in the wild – an amazing sight which is sadly becoming increasingly rare. What's more, these elephants are the rare desert elephants, only found in two places in the world.
This is a fantastic opportunity to remind yourselves what is important in life. This is a particularly poignant lesson for children, as they will meet people who have very little in life. Volunteer holidays can really be a grounding experience.
It is so important nowadays that children have a worldy view, and understanding
Benefits for children 
It is difficult for children to experience real independence in the modern world. Taking part in a volunteering programme allows for children to come away from their peers and any expectations that might limit them, and flourish in a completely different environment. They will face challenges that are so different to modern life back at home, and this can really help them to grow.
Volunteering builds confidence. Confidence is so important for children; taking part in a programme where they achieve things they never thought possible, meet new people and are treated as grown-ups is so advantageous.
Incredible memories. All holidays create wonderful memories for children but something like this will leave a mark on them for years to come. The stories that the family will share will go on for many years.
Living a rustic lifestyle for a while can be a great way for children to appreciate what they have. They will meet children who are far less advantaged than they are and whose daily life is under threat from the wild elephants.
The Henson family recently returned from 2 weeks of volunteering with the elephants in Namibia. If these photos are anything to go by, it looks like they had an incredible time.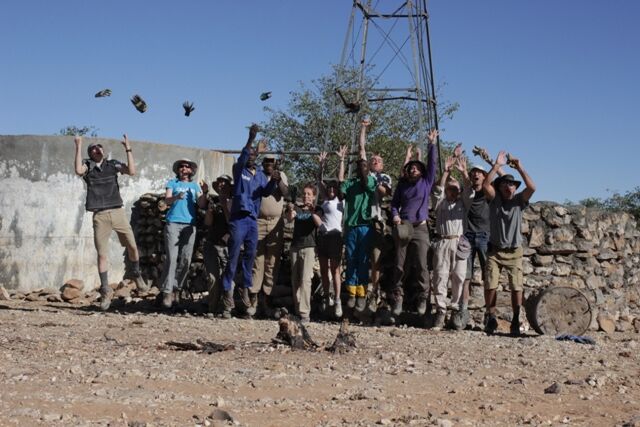 If you are thinking of volunteering with your family then why not take a look at the different options we offer to families or if these photos have tempted you to find out more about volunteering with elephants in Namibia.