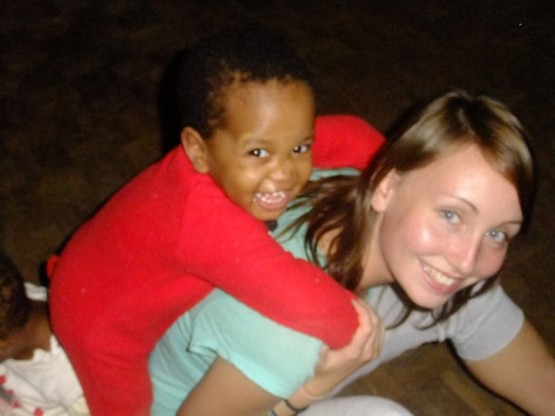 Bethan Crisp, a recently returned Oyster volunteer, has formed a special bond with the people of her placement village in Tanzania. She spent 10 months as a childcare volunteer and her experience was life-changing as she became dedicated to going above and beyond what she originally signed up for!
Bethan gives us some insight into her exciting new project to fit water filtration systems in the community…

Bethan and other Oyster volunteers saw with their own eyes the struggles that the village orphanage and hospital have had in simply trying to supply their poorly and hungry children with water. They could not sit back and watch this happen so they developed "The Small Things", starting with Project MAJI…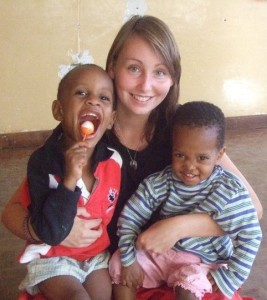 Bethan states, "I am determined to see that the orphanage is fitted with one water filtration system that I plan to personally install whilst I return (after just 6 months of being back in England!) over Christmas and New Year! (Which I am ridiculously excited about!) Also there to assist, will be Bekka, (Founder and Chair of The Small Things) and possibly a couple of other amazing Oyster volunteers that hope to join us and see the children before a few of them leave to go to school – another successful ongoing project, thanks to The Small Things!"
Today, Oyster financially contributed to this project and you can too by donating as much or as little as you like to Project Maji.
If you fancy getting involved in orphanage work, Oyster has loads of volunteering opportunities with projects not only in Tanzania but also in Brazil, Nepal and Romania. Volunteer from just one month up to 6 months with Oyster – or extend your stay to make an even greater contribution, like Bethan! With all our projects we offer full support both in the UK and abroad, we also organise everything from your accommodation, to in-country activities, right through to your flights! All you need is a love of kids and the enthusiasm to really make a difference!
If you want to get involved in a childcare project in Tanzania and see this project develop for yourself, or to help out in another exciting country, visit our website or get in touch with Jon at [email protected].