Find out what Oyster participants have said in these reviews of our China Au Pair programme: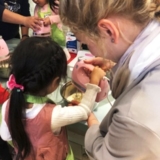 "I feel extremely lucky as my host family have been so friendly and welcoming. The mother and father I am employed by have both stayed with host families whilst studying in the UK, therefore they know what it feels like to be a guest in someone's home…I have had a great first week. I have begun to see how 'Beijingers' live on a day to day basis and sampled some traditional Chinese food. Over the next eight weeks we are going to visit some of the major tourist attractions surrounding Beijing and I'm sure I will encounter many more dishes that Beijing has to offer. "
For more information, check out Laura's blog!
Laura Sprules, 2018
---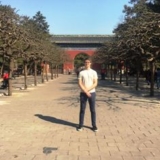 "Overall it was a wonderful experience! Initially, I found it quite difficult. My communication skills were improving quickly and the child I worked with began to look up to me. Also, the mandarin school allowed me to make friends with other foreigners who were all very interesting, this also helped ease my home sickness.
And from that point onward everything went uphill and best of all my chinese has come improved in leaps and bounds. So all in all, it was a brilliant experience!"
Ross Buller, 2017