Find out what Oyster workers have said in these reviews of our paid work programme in the Australian Outback: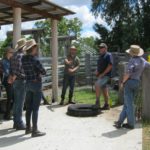 " I'm loving it over her ! I may never go back haha. I had the best week at the training farm ! Met loads of new people all the trainers was great ! I'm already at my job and loving it "
Michaela, March 2019
---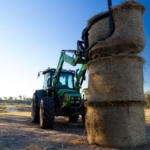 "Had a really great few days in Noosa with amazing weather and great to relax on the beach as well as making the most of the National Park and Water sport activities on offer.
The training week was great fun & met some really nice and like-minded people. I have taken a job in NSW, where I plan to stay for 3 months before heading off travelling with some friends for 6 weeks "
Jack, Feb 2018
---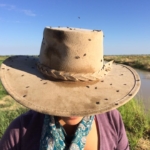 "People always seem to think I must get lonely traveling solo but I tell them it's anything but! I think since I have been traveling I have made friends every day, wherever I go or stay. Even sick, when I believed I was the worst roommate and totally unapproachable, people still talk to me. Germans, Dutch, Chinese, some wandering Australians and even a couple New Zealanders who's accents totally threw me off! I am having an incredible time, when I think back to all the people I've befriended from all over the world…and to think all I had to do was step outside my own doorstep. The world certainly does open when you travel. The best move I've made, I reckon
Merry Christmas and happy holidays! Alysha " – Read more details about Alysha's trip in this great blog written by her!
Alysha, Dec 2017
---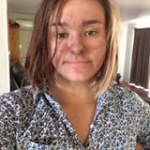 "I just wanted to thank you again for your help. I am working on a farm in west central Queensland, been here for about a month and a half and looking forward to the rest of my time here.
I work with another girl from the training farm and she came a couple months before me. Through her I realized how lucky I was to have booked this programme through Oyster. She went through an Argentinean company and had a very different experience. And compared to how some of the other participants got to prepare for this, I've had a very smooth ride thanks to you! Being young and an inexperienced traveller, I'm not sure I'd be in such a good place if it wasn't for your thorough preparation, excellent reliability, and accessible opportunities. Oyster and your personal kind and caring service has played a major role in what feels like the beginning of the most important time of my life. So thank you, sincerely.I will definitely recommend this programme to anyone interested, with an emphasis of booking with Oyster. And I myself will look into other programmes for my next destination! "
Alysha, Aug 2017
---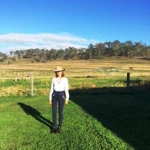 "I am on the training farm at the moment, not Spring Brooke, the one near it, with Justin, and am loving it! I love the horse riding. Yesterday I got myself a job on a polo farm which I am very happy with. Noosa was so good and a lovely introduction. I'm looking forward to the new adventures to come :)"
Kiera, 2016
---
"I'm now working with about 70 horses just outside Melbourne and I'm starting to get a real feel for Australia. I'm gradually adapting to the heat but I still find myself sweating gallons regularly and that showers provide, at a push, 5 minutes of cleanliness. The training farm was amazing fun and I had a great time with the many nations of people that were there. I've learnt how to ride horses and bikes, use chainsaws and tractors, castrate bullocks and form a surprisingly grammatically correct sentence made almost solely out of swear words. It was very hot and hard work but they treated me very well and it prepared me for what I'm doing now."
Charlie, 2016
---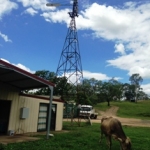 "My first week has been everything that I hoped it would be. I met amazing people, learned a lot about farm life in Australia and gained some experiences that I cherish. I am now staying in hostels in Brisbane, and tomorrow I will move to Adelaide until Tuesday, when I will meet with my employer."
Dave, 2016
---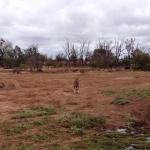 "This (training) week has been fantastic! I have loved every minute and learnt so much with fantastic people. I've been mustering, learnt to ride a motor bike and all sorts of other things. I'm off to my new job now. Thanks for all the work you've done organising this."
Flo, 2015
---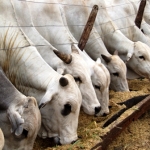 "Absolutely loving it at the training farm! I have already ridden a horse, been on dirt bikes, learnt to use a chainsaw etc., It's been absolutely fantastic!!!"
Lizzie, 2015
---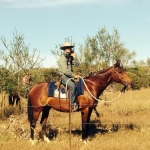 "I'm really enjoying my time on the cattle station in Queensland. It's all going really well. I've been to a couple of rodeos and have even ridden a bull which was an experience! I have been working here for 4 months and will be applying for my second year visa."
Andrew, 2014
---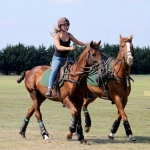 "I have loved every minute of my time down under and am now coming home to work in polo back in England, I have met some pretty cool people here and am so thankful for the opportunity."
Sophia, 2014
---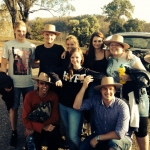 "I can't believe how fast these last 3 months have gone! I have had such an amazing time working, living and partying around Scone. I have enjoyed my job so much and I have met some amazing people along the way!"
Sian, 2014
---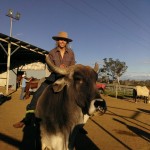 "It's been great thanks! I worked as a domestic worker on a cattle station but am hoping to do some jillaroo work (with horses and bikes) when I go back! I worked for about 4 1/2 months and then came home for Christmas after visiting Brisbane again. Thank you!"
Izzy, 2013
---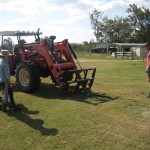 "I love it out here and I don't know what I was nervous about. I have met amazing people who I will stay in touch with and meet back up again with to go travelling! The whole program was great. Rainbow beach was amazing. I'm settled in a job, it's a family farm and I do general farm work and childcare! It's really great. The house has a lovely pool and I get paid nearly $400 a week!"
Sophie, 2012
---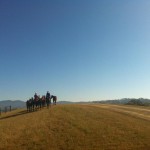 "One whole month since I left the UK and it's been the best month of my life… I've already met some amazing people and made some lifelong friends, I never ever went to leave! I'm working at a polo stud as a groom, and I love it!"
Megan, 2012
---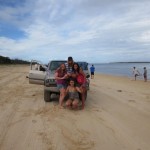 "Working with the racehorses was really good fun (definitely an experience). The people I worked with were amazing. Overall I had a really good time. The 4.30 starts were hideous at the time, but I got used to them and was rather sad to leave. I definitely intend to go back out there one day, either to study or just travel"
Harriet, 2012
---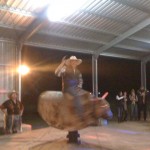 "If you're not afraid of hard work, and have a good attitude, I couldn't recommend it more. I learnt a staggering amount. To me there is nothing better than the sense of achievement after a day's hard work and a good supper!"
Ricky, 2011
---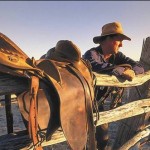 "I found it an amazing experience and I loved every minute of it. I don't think I could have gotten more Outback than this."
Bert, 2010
---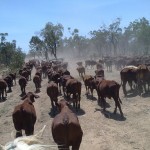 "I just want to say a huge Thank You to Oyster who helped me, your support was invaluable. My time in Australia was nothing short of life-changing. I stayed for the whole 6 months! I'm home a more confident, able person with some really awesome stories and a new path at Uni to contend with – I was so inspired by my experiences that I took to writing more and am now doing a degree in English."
Megan, 2009
---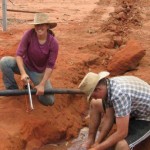 "I've had an extremely positive experience in Australia and would recommend you in the future to others. A huge thank you. I'm working on a cattle station/art studio in the Northern Territories and enjoying myself immensely."
Caitlin, 2009
---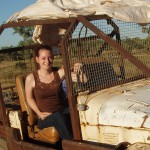 "Things are going really well over here. I am on my last day of training and have done lots of really cool stuff like driving a tractor. I am really enjoying it! The training course was great! It was a really fully packed week. The food we had was delicious and the farm is in a beautiful setting. The trainers were excellent too; very friendly and they made sure that you really understood. Overall a great programme!"
Emma, 2009
---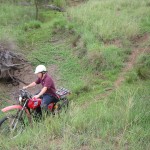 "I really enjoyed the course – driving tractors and bikes is great fun and the team there were very good… I would definitely recommend it to others, and regularly do just that when I meet backpackers in the city who are struggling to find work."
Tom, 2009
---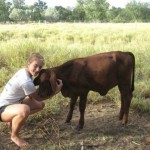 "The weekend at Rainbow Beach was great, a really good way to meet other people. I had so much fun that first week on the farm. We got to try a bit of everything. I enjoyed working there that much that I stayed for 5 months!!! When I finished I was quickly lined up with another job in the Snowy Mountains. It was so much fun and an even bigger bonus was that we got to go horse riding on our days off."
Shenda, 2009
---
Visit our website to find out more about paid work in the Australian Outback or contact Georgie on [email protected]