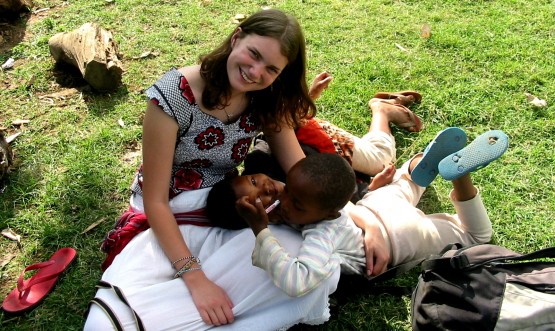 Choosing what is right for you to do on your gap year can be a very tough decision. With a multitude of options available to you, there are some questions that you might want to ask yourself before taking the gap year plunge. We have put together a selection of some of the most important things that you might like to consider:
1. What am I passionate about?
A gap year is a big adventure, and it is important that you get it right. When you are spending some hard earned cash , it is important that you do something that you enjoy. If you are sporty and would like to share your passion for sports, then you might like to consider sports coaching volunteering. If you want to earn some money and love to ski, then you might like to consider a ski season. Passionate about animals? Why not get some amazing experience volunteering with animals. It is key that you do something that you love as it will help you settle in and really get the most from your gap year.
2. What do I want to get out of this?
Taking a gap year is about stretching yourself, gaining new experiences and having a great time. There are many motivations for taking a gap year- some people feel they need a break from education whereas others really want to get some great things on their CV. Whatever your motivation, it is important to think of the bigger picture at the same time.  If you are keen to get some good work experience, then do see if there are projects related to your chosen path- such as medical volunteering or getting experience as a teacher or in childcare. Others of you might wish to really step outside of a comfort zone, whilst some might like to do something that they will never have the chance to do again. Always think about what you would like to get out of your gap year, as the choice is always yours.
3. Location, location, location
Going to a place that interests you and that appeals to you is key on your gap year. Some people are particularly attracted to certain cultures, others to the language spoken in the country. You may have heard great things about a certain country and would love to experience it yourself- or you might want to go somewhere far flung that you would never normally consider. Location is so important- you are going to be living there!
4. Read reviews
You can learn a lot about a project from reading through the website, however reading reviews gives you a great insight into the larger picture. It is great to be able to relate to a person who has done it already- and do ask if you can be put in touch with people who have been there, done that and got the t-shirt! It is a great way to find out what it's really like to be taking part in the project.
If you want to chat things through, do feel free to contact us on 0044 (0) 1892 770 771 and we would be happy to help. For more information about our projects, you can look at our website www.oysterworldwide.com.