Find out what Oyster volunteers have said in these reviews of our volunteer teaching project in Chile: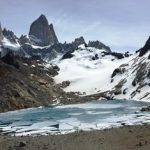 "Doing really well. I absolutely love my host family. School is fun and I'm hoping that I can start working with the football teams this week when practices start up. And we went on our first excursion yesterday to cerro Castillo! So it's been good I'm looking forward to school again this week now that we know the system a bit better."
Annika, March 2019
---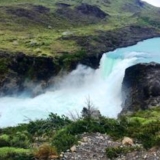 "Chile is good. The school is great and my host family are lovely."
Ellen, March 2018
---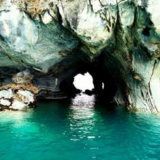 "Things are going really well! Coyhaique is stunning and I am loving my family. Teaching is going well. I am definitely learning to go with the flow here. The group has starting planning for some trips which will be really fun. We have already explore Puerto Aysen since it is so close."
Madi, March 2018
---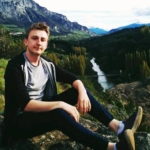 "I'm having an amazing time here in Chile" Read my blog about trips in Patagonia!
Charlie, September 2017
---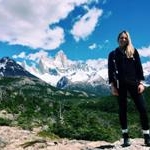 "I had an amazing experience using Oyster to live in Coyhaique, Chile for three months. Oyster prepared me for the upcoming adventure before I landed in Chile. While in Chile, I learned so much Spanish and had an amazing time in my assigned school. You are given a part-time schedule, but I became good friends with my teacher and ended up being in the school almost full-time because I enjoyed teaching, my students, and the other professors so much. My only problem while in Chile was that my host family and I did not fit well together. With the help of Jacqueline I was able to move into another home and I now consider my host mom and brother as family. I would recommend the program in Coyhaique for someone who is interested in becoming fully immersed in the culture and society of a small, remote city. If you are passionate about the outdoors and nature then Coyhaique is a great choice given the ability to travel to amazing places like the Marble Caves. Our volunteer group also took a week long road trip to El Chaltén, El Calafate, and Torres del Paine which are accessible from Coyhaique by plane or car. "
Elise, September 2017
---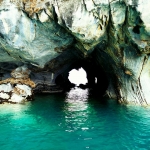 "I think I speak for all the volunteers when I say we're having a great time in Coyhaique! We've just returned from a road trip in Argentina"
Jas, September 2017
---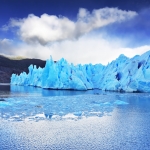 "All has been well, as I'm currently in the midst of my first full week of teaching! My host family has been nothing but welcoming and helpful, and the other teachers with whom I'm working are grateful for the support and have been able to give me some valuable insight into the way of life around here!"
Alex, September 2017
---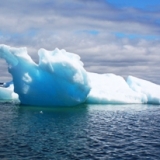 "I had a great first week! We really enjoyed the festivities around town, I had lots of barbecues with my host family and saw lots of traditional dancing. My host family seems very nice and my host brothers are really trying to involve me. Since our classes only started this week, the volunteers decided to go on our first trip to see the marble caves and go hiking on a glacier. That was very impressive!
Also the organization worked out very well, Ian and Jaqueline took good care of us and introduced us to our schools and families.
I think what is special about the Patagonia Programme is the cultural immersion – compared to some friends experiences in other projects around Latin America, I feel that we got a bigger chance to actually get to know the culture and the people of Coyhaique. So mainly the living with a host family and Coyhaique as a location where everyone knows everyone. In addition to that definitely the nature in Patagonia and our volunteer road trip through the Pampas down to Torres del Paine."
Carolin, September 2017
---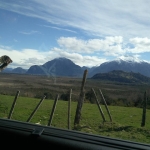 "I loved my time in Chile and would be happy to speak about my experiences with my lovely host family and travelling"
Erin, March 2017
---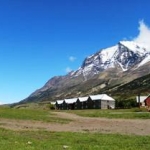 "It's an amazing opportunity to learn / improve your Spanish. Even though Chilean Spanish is very difficult to understand, this just makes you better! You also get to live in one of the most amazing areas of the world – Patagonia! Not very many people can say that they spent three months living in Patagonia."
Nicola, February 2016
---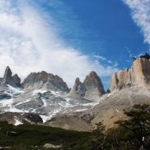 "I enjoyed the hands-off nature of the program and couldn't have been happier with the host family I had."
Nicolas, February 2016
---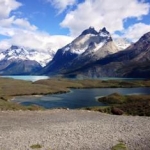 "I really enjoyed the time spent with my host family and the other volunteers. The support from Jacqueline was also excellent and really helped me to settle in. Chile is a beautiful country with very welcoming people. It is a big challenge to just travel to the other end of the world and live there for 3 months, but the experiences that people get from doing it are really worth it. Thanks for the great experience!"
Thomas, September 2016
---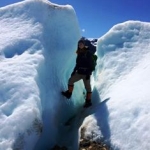 Saskia wrote several blogs for us in Chile. Her blogs include information about how she settled in, her first day in the classroom, what she did in her free time, the food, trips and her overall experience of life as a volunteer teacher. Enjoy!
Saskia, September 2015
---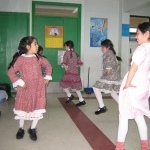 "Just wanted to give you a quick update as I'm finishing my placement, indeed, I've just had my last class. Firstly, thanks so much for giving me the opportunity to do this. I don't think I'll ever match the experience I've had here again. The kids are wonderful and the country is stunningly beautiful! I've definitely got a whole new perspective on the world now, and my Spanish isn't half bad either!"
Calumn, June 2013
---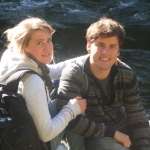 "The families here are one of the best parts. We have never met more welcoming people, and this has truly made the experience what it is – unforgettable! The school placement has been immensely gratifying. The kids here are deeply affectionate yet respectful. We really feel like we are making a difference to their lives and this makes the value of our experience much greater"
Matt, September 2010
---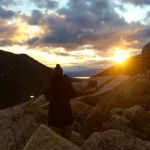 "I absolutely loved living with my host family! It was a bit daunting at first (as I wasn't very confident with my Spanish) but in the end it was my favourite part of my life in Chile. My family were really welcoming and always included me in their celebrations. September 18th is Chilean independence day and my family taught me how to make all the traditional Chilean foods and all the traditions associated with the day, so they helped me adjust to the culture too. They didn't speak any English so it was great practice for my Spanish and they always helped with things I didn't understand. I loved family meal times as we all got to sit and chat together, and my Chilean mum was a really great cook! I still speak to my Chilean family now and I left 4 years ago now, so you can see we had a great relationship.
 At the school, I worked as a teaching assistant in English classes mainly helping with the speaking aspects of classes for children aged 4 to around 14. We also played games and sang songs with them (all in English of course!). Children with disabilities and with learning difficulties don't often receive special educational help, so I also gave catch-up classes and one-to-one help to children who were struggling or who needed special attention. We wrote and corrected exams. We also helped with an after-school English programme where we worked on projects and prepared presentations which the children gave in whole school assemblies. I love to sing, so also helped out with the school choir – I'm sure if you have any interests, like sports or art, then you could help at another club! It was great to see how students progressed and I have fond memories of my time teaching there. This has also helped me to get other teaching jobs abroad since.
 Everyone participates in the Spanish course at the beginning – I found it useful. Most of the other participants had a similar level to me (post-A-Level) so they tailored the classes to make them intermediate level. We went through useful vocabulary to use every day and some classroom/teaching specific vocabulary. The teacher was really lovely too.
 I had the best experience in Chile! I now go in to secondary schools where I live to tell people about my experiences and to encourage them to also take a Gap Year before university."
Grace, September 2010
---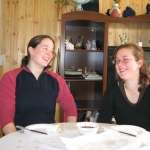 "I have made life-long friends and was so close to my Chilean family"
Amy, March 2007
---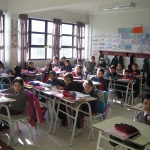 "My family were fantastic. They provided the perfect balance between being a part of the family and giving me sufficient independence. They were always willing to spend the time to converse in Spanish with me, which obviously helped my Spanish no end. And I loved the other people on the placement. Overall the placement was incredible and has left me with thousands of great memories."
Stephanie, March 2006
---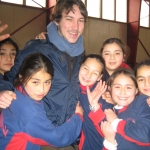 "For the first week our group stayed in a Youth Hostel. We'd have Spanish lessons in the morning and do different activities in the afternoon. In the second week we moved in with local families. When we weren't teaching we had some fantastic trips around the region. The teaching, trips and total immersion into the culture were all fantastic. If I had the choice I know that I would want to do it all over again"
Tom, March 2006
---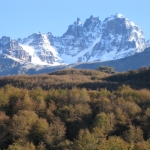 "I think the induction programme, family placement and follow up were absolutely perfectly pitched and placed. Jacqueline was wonderful."
Debs, September 2005
---
For more information visit our Chile webpage or contact Sarah the destination manager directly on +44 (0) 1892 771973 or by email [email protected].