Find out what our elephant conservation volunteers in Namibia have to say about their time on the project: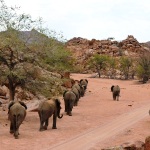 "Namibia is vast, beautiful and ever-changing; it's untameable, free and unapologetic in the danger it presents. It enables you to appreciate not only it but everything you have. It allowed me to fulfill my dream of helping and seeing truly wild desert elephants, it gave me the opportunity to meet some wonderful people, and it taught me more about my own strength and endurance than anything else ever has. I am still in awe of the country, the people I met, the things I saw and everything I achieved. Thank you."
Amy Chivers, 2 weeks June 2017
---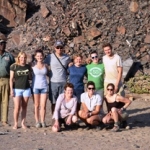 "Really enjoying my time here people and guides are great and all is well. I would just like to say a quick thank you for helping to organise everything, really appreciated, and have had no problems whatsoever!"
Max Murray, 6 weeks October 2016
---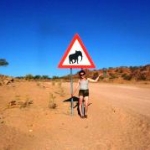 "My highlights: Meeting and learning about elephants in my patrol weeks were the highlights, so many other factors made my time away phenomenal. Forming part of an important team with people i will remember and hopefully keep in contact with forever. Doing field research by patrolling, working on real-life cases in the most diverse ecosystem. Supporting vulnerable wildlife and local communities by reducing conflict by assisting in current issues between humans and elephants. Sleeping under the stars with the most incredible sunsets."
Alice Ryan, 4 weeks June 2016
---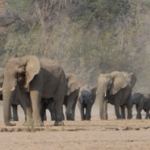 "I enjoyed the experience and seeing animals in the real wild environment. It was so good to support local communities who are impacted by elephants in their area. Living together is important for the future of both humans and elephants"
Helen Gill, 2 weeks September 2015
---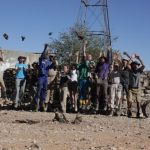 "There is something so special about seeing a wild animal in its natural habitat. The sense of what you feel when seeing these desert elephants up close is hard to describe."
Rob Benson, 2 weeks July 2015
---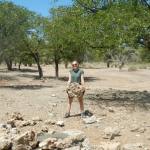 "This trip was excellent. I met a great group of volunteers and we clicked really quickly. My highlights include watching the 2 week old wild elephant, sleeping under the stars ever night, toasting marshmallows around the campfire and doing a skydive! It was amazing to get away from urban life and be able to reassess what's really important. Most importantly, it was a heck of a lot of fun."
Emma Jackson, 4 weeks January 2015
---
To find out more about elephant conservation in Namibia, check out our volunteering page.