Find out what Oyster volunteers have said in these reviews of our lion sanctuary programme in South Africa: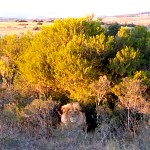 "Everything here is great! I absolutely love the organisation, the animals and the people! I wish I could stay here forever! "
Dililah 5 weeks January 2020
---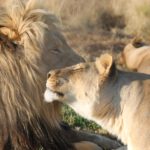 "Excellent work – I would recommend oyster 100% I couldn't ask for a better supervisor than Georgie Collcutt. I asked so many (maybe partly stupid) questions and she always answered fast (!), detailed and very friendly. THANK YOU – I couldn't be between prepared for my trip"
Marion 4 weeks January 2020
---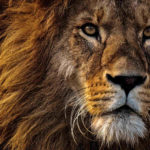 "It's been going great since the day I got here! Everything is well arranged and the information provided though Oyster has been really helpful! I feel really supported by Oyster."
Kirsten, 5 weeks October 2019
---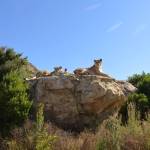 "I adore this place, the Lionsrock Sanctuary with so many people caring with all of their hearts in engagement for these wonderful animals here, the beautiful surroundings and even wild animals living here, as well. "
Beatrice, 4 weeks September 2019
---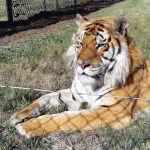 "Everything is great! The first week was exciting as the vet was here to help with the big cats. This week I am helping with the tigers, especially with the new one. He has problems with his back and is very thin. All the people are very friendly"
Yvonne, 4 weeks May 2019
---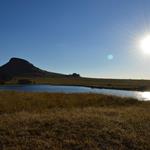 "It's been an amazing experience and I'm enjoying every single day off too!."
Filippo, 4 weeks April 2019
---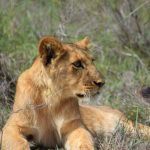 "I would especially like to thank you for all your support, that it worked so well to postpone the trip when I got sick. Thank you so much for this great time in South Africa. Lionsrock is a great place and I am very grateful to have been a part of it for a short time."
Nadine, 4 weeks March 2019
---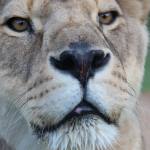 "It was an exciting and interesting time at LIONSROCK. It was a great experience to see how the animals are cared for and to be there for a while. Also a very big thank to you for the whole information flow and the organization before the trip. It was very lovely from you."
Astrid, 4 weeks March 2019
---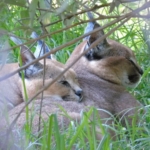 "The people here are really very nice and helpful, and every day is just so different than the one before. Work doesn't feel like work yet, and it's just great to get to know all the different characters of the big cats over here. I'm in awe of the landscape and the lions roaring every morning and night. I'm glad I did this and I hope the next three weeks are just as pleasant."
Josephine, 4 weeks May 2018
---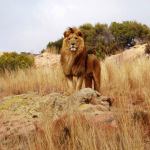 "Thanks for helping to provide me with a lifetime supply of good memories!"
Eoin, 8 weeks July 2017
---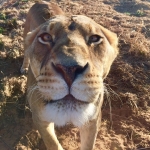 "Life in South Africa is incredible, It's better than I could of imagined! The staff are all wonderful and they clearly love what they do! They're really approachable and genuinely kind. The days are whizzing by because they're so packed with things to do – but I'm loving every minute! Also the other volunteers and I all get on well which, as we've all said, is a relief! I can't sing its praises enough here… everything is amazing!"
Asta, 4 weeks July 2017
---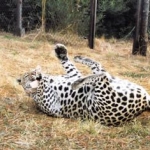 "I am currently still in South Africa and travel home tonight sadly. My time at Lionsrock is one that I will never forget, and gets me thinking about my future career. The team at the sanctuary were really nice as were the animals. Everything was perfect all the help that Anne Smellie gave me was excellent. I am already thinking about what trip to go on next with Oyster!"
Tom, 4 weeks June 2017
---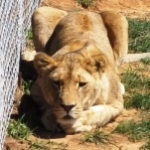 "I would never have expected to have such a close relationship with some of these beautiful animals! Lionsrock is a fantastic and peaceful place with lots of very friendly staff (including the logde!) Thanks a lot for making this possible! Lionsrock was an extraordinary experience for me, and this place will always be in my heart now."
Kurt, 4 weeks May 2017
---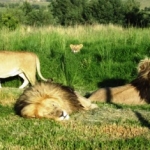 "Working with big cats, monitoring them and learning different things about them were some of the best parts of this trip, as was working with this incredible team. The highlight – the sanctuary and all the things that we could do everyday. Be prepared to live the best experience ever! Do not expect anything because it will never be like you think."
Manon, 4 weeks January 2017
---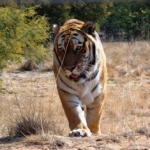 "Africa is treating me very well so far. The other volunteers – Nancy and Georg – are super nice and we are having lots of fun together. The local team is also nice and I am simply in love with all of the animals. I am happy to be here and the 2 weeks passed by super fast. There are many things to do in SA and I hope to experience as many as possible. The plan for my last weekend is to go to Nambiti Game Reserve, I am very excited about it."
Sandra, 4 weeks March 2017
---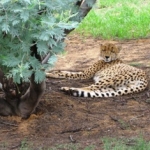 "We are doing 2 – 3 rounds visiting the animals and look at what they do, make note of the time and their health status, and carry out enrichment activities. On the weekends we have free time and can go on bike rides, rent a car and explore the surroundings. While I was at the reserve, there were lions, tiger, leopards, caracals, servals, hyena, wild dog, and cheetah all in our care, and outside of the enclosure there were zebras, waterbucks, wildebeest, antelopes, meerkats and many more."
Georg, 8 weeks March 2017
---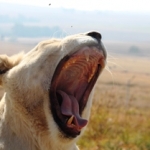 "From transporting animals to the clinic, to monitoring them as they come out of anesthesia, to watching my first surgery, my first week was one I'll never forget! My second week here has been just as good as well, and I really feel like I am beginning to connect with these animals. I cannot tell you how happy I am that I found Oyster, because without you guys I would have never found this amazing project and all these wonderful people and animals. It's honestly an experience of a lifetime!"
Evianne, 7 weeks January 2017
---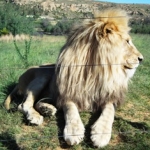 "I had a great time here in Lionsrock. Everybody is very nice and I learnt many things everyday. It is very nice to be with all these Big Cats. I didn't know that I would be so close to the animals, and I am so privileged and very thankful for that."
Daniela, 4 weeks November 2016
---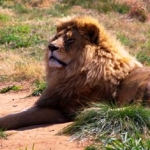 "I have had a wonderful experience. It's like a dream come true. The work is so good… a lot of monitoring and socializing with the animals – just the things that I like the most! It doesn't feel like work at all!"
Iris, 6 weeks October 2016
---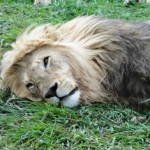 " This place is amazing! All these poor animals, each with their own backstories, really touch your heart. The staff are all so friendly and welcoming, and their passion for animal welfare is really clear. The days are full with doing the rounds and checking the animals and making enrichment for them, so it's really nice. I'm having a great time so far. Thank you for helping me to get here – it's really a dream come true."
Amy, 4 weeks September 2016
---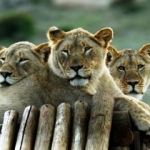 "The first week has passed fast and well. It's so good to be here. It's wonderful to see how happy and proud these animals can be here – often you can hardly imagine the horrible stories they have had in their lives. I wake up every morning exited about what the day will bring, and go to bed every evening really tired but with a good day in mind. That is how it should be! :)"
Linda, 4 weeks April 2016
---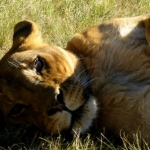 "I had the most amazing time at LIONSROCK. I learned so much about myself and met some people that really changed my life. The minute I left I missed it so much. As a matter of fact, Surina and I are planning on returning together in 2017. We can't wait! Thank you so much for your help with all of this."
Molly, 10 weeks September 2015
---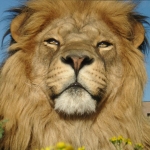 "I don't find words for my stay at LIONSROCK. It was so beautiful, the animals, the staff, everybody I met there! It was like I would be with a family. We were involved in many things! I'm sure this will not be the last time that I'm there. Thanks a lot for everything you did to organise this project for me. Thank you!"
Dominique, 6 weeks July 2015
---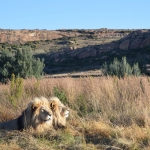 "It was an amazing experience and it was a very ethical project. I learned a lot about canned hunting etc and helped do something against it. When you read in the news or see on TV that bad things happen around the world, be it to animals or humans, it is always far away. We find it tragic, but we see it from a distance. However, by actually going there and helping/working, you see that it is no movie – it is reality. And it strikes you much more. (At least that was what happened to me)."
Sara, 5 weeks May 2015
---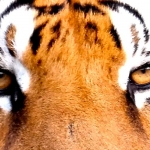 "Amazing experience all around. It is eye opening. Just going to another country and seeing how people live was great. When I was in South Africa I felt as if I became part of the community. The project was amazing and the staff couldn't have been more helpful. Everyone I met was amazing."
Michael, 4 weeks April 2015
---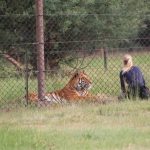 "My time was amazing – better than I could have hoped for and I really miss it. Not only the lions, but also the 3 dogs, the people, the weather, the environment, the work, everything. It was the best place I've ever been."
Lisette, 12 weeks March 2015
---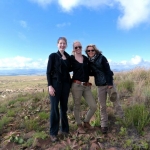 "My highlights are the animals, people and culture, and the great landscape. It is an amazing experience to get emotionally close to the different animals at LIONSROCK. You join a great team of people, who are doing their best for this animal welfare project. Over 100 lions, tigers and other cats do need your help and company to enrich their life at LIONSROCK. It is a great experience to be part of all the amazing things that are done for the benefit of all of these poor animals."
Lisa, 6 weeks February 2015
---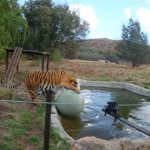 "I had a wonderful time even though, in the beginning, it took a while to find my feet. But when I started to monitoring the animals I got so much back from them. It was hard to leave, but I will never forget the chance I had to experience such a wonderful time. You were a great host by helping me to get there, thank you very much for your patience with me."
Christiana, 4 weeks October 2014
---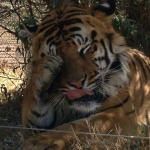 "Thank you for the great time at LIONSROCK. Being so close to the animals, and preparing enrichment for them, was amazing. I met so many nice people there. I would really like to go to another of your projects as well some time!"
Isabelle, 4 weeks September 2014
---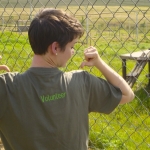 "I have a big heart for all animals and it has been a dream of mine for a long time to join an animal welfare project where I can volunteer and be as close as possible to the animals every day. Every day is different and there are always a lot of things to do. For me, LIONSROCK is a magic place where dreams can come true. My dream really became true and I hope your's will as well."
Sophie, 5 weeks March 2014
---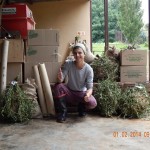 "Everything is really perfect here… I really enjoy every second at LIONSROCK and I am so happy. Everyone welcomes you with wide arms (we are like a big family here), and it is a real pleasure work for the animals! 🙂 In moments such these, I think about your help to get me involved in this amazing project. A million thanks to you for helping us!"
Fabian, 8 weeks January 2014
---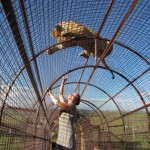 "It was hard to leave the animals and the incredibly great people in LIONSROCK. I miss the animals insanely already, even if they seem very close to me through pictures and videos. But I know that I will return as soon as possible to LIONSROCK, even if I won't have the time or money to do so until next year."
Tanja, 4 weeks, January 2014
---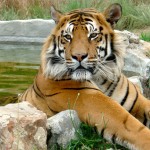 "I loved being so close to the animals. The arrival of more tigers was a real highlight."
Therese, 4 weeks October 2013
---
"Everythin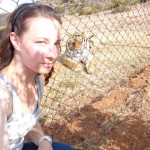 g was amazing! Being able to sit with the lions, tigers and other cats, hearing the lions roar as you go to sleep and when you wake up, helping to prepare and feed the animals, learning new skills/information all the time! I had a fantastic, life-changing experience!"
Toni, 5 weeks August 2013
---
"I just wante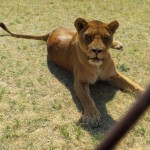 d to say hi and give you guys my feedback about my stay at LIONSROCK. I have to admit, I miss LIONSROCK a lot… I had a wonderful time there, and an incredible experience that I will carry with me forever. This place is just beautiful, the cats are gorgeous and the people are very friendly and helpful. Thank you so much for welcoming me to this place."
Patricia, 4 weeks June 2013
---
"I loved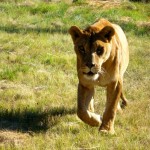 every second – working with all the different animals and getting experience I wouldn't be able to get anywhere else. Everything was so amazing – I have had the time of my life and know that I won't ever forget any of it as it was really the most amazing thing I have ever done."
Max, 4 weeks June 2012
---
"I'm very mu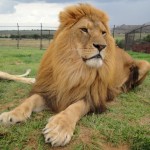 ch enjoying LIONSROCK. The new lioness arrived from Jo'burg zoo last week – she seems to be settling in OK, and it's lovely to see a white lion for the first time!"
Caralyn, 9 weeks May 2012
---
"The big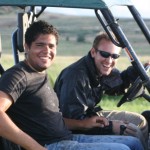 cats that are fortunate enough to call LIONSROCK home are all in desperate need of help and rehabilitation, to provide a happier life free of suffering. I feel very privileged to be spending time among them and to be able to really do something useful in improving their lives. Thank you for the experience Oyster!"
John, 4 weeks November 2010
---
For more information on this great project, see visit our LIONSROCK webpage.