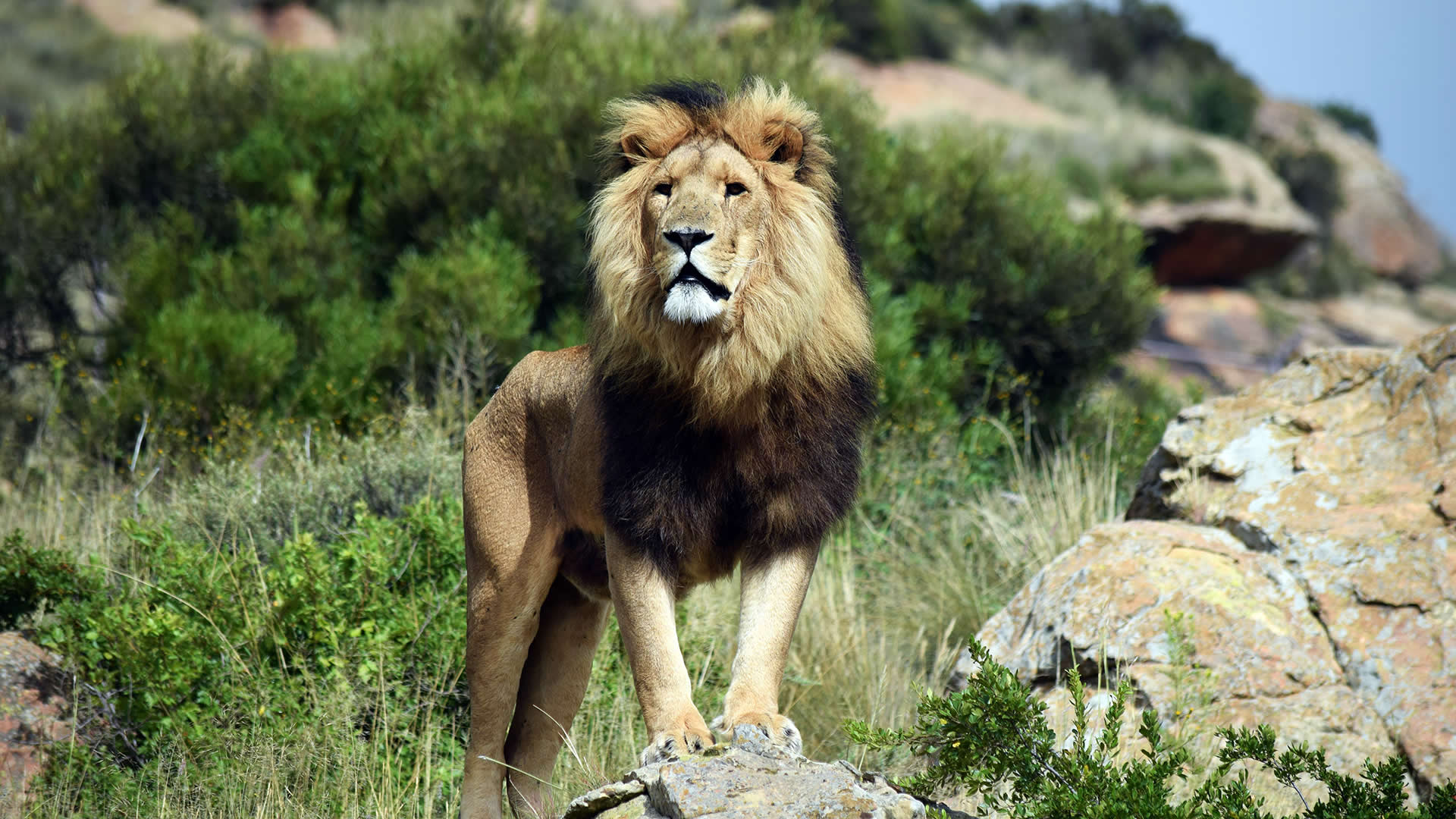 Volunteer with over 100 big cats, including lions, tigers, cheetahs and leopards, at South Africa's largest big cat sanctuary. Many of these animals came from zoos, circuses or even private ownership, having being subjected to a lifetime of neglect and at times abuse. Your contribution as a volunteer will help to give these big cats the care and freedom that they deserve, living a life as close to the wild as possible.
Duration: 4 – 12 weeks
Dates: See dates and availability
Arrival day: Monday
Return day: Monday
Eligibility: General level of fitness required.
Age: 18+
Live alongside lions, tigers, cheetahs and leopards, waking up to the roars of the big cats
Experience rural South Africa with rolling savannahs, spectacular mountains and amazing wildlife
Enjoy a stunning South African sunset from the top of LIONSROCK Mountain
Help an international animal welfare charity in its mission to protect some of the world's most beloved animals
See the big cats every day – their size, speed and beauty will never cease to take your breath away
Lionsrock Lodge, Bethlehem, Free State, South Africa
Volunteer in South Africa's largest big cat sanctuary, LIONSROCK, run by the international animal charity FOUR PAWS. Rescued from appalling conditions in poor quality zoos or canned hunting farms, the freedom that the lions experience arriving at LIONSROCK is something that they will never before have tasted. For many, it is the first time that they can properly stretch their limbs and feel grass under their feet.
You will be helping with important research and enrichment, much of which is aimed at further improving conditions for the big cats and encouraging their natural instincts. This, combined with its excellent rescue and rehabilitation work, makes LIONSROCK an inspiring place for those wanting to volunteer with lions in Africa.
Examples of tasks that you may be able to help with at the lion sanctuary are:
monitoring the behaviour of the lions and the progress of any new arrivals
creating enrichments to help the big cats use their wild instincts
joining the bi-weekly feeding rounds
marketing and fundraising activities
caring for other rescued animals, such as dogs and cats
Please remember that all tasks are demand-driven, and there are no guarantees regarding what things might arise whilst you are away. It is important to be flexible and open minded.
Stay in comfortable self catered accommodation located at the heart of the sanctuary
Bedroom windows overlook the big cat enclosures
Fully equipped kitchen, living area and shared bathroom
Two twin bedrooms with bed linen and electric blankets provided
Expect to share a room
Access to the outdoor swimming pool located at the sanctuary
If you don't fancy cooking, you can enjoy discounts at the LIONSROCK lodge restaurant
Weekly trips into town to do food shopping
Airport: Johannesburg airport (JNB)
Arrival day: Monday.  You will be collected from the airport and driven the 2 – 3 hours to LIONSROCK
Departure day: Monday. You will be dropped off to the airport in time for your flight

You will work as part of the team at LIONSROCK and will soon get to know them all.  The Head of Animal Management will be a key contact, but you will but will also find yourself working with the General Manager and the Lodge Team. The admin staff and rangers at the sanctuary provide an extra layer of training and support, meaning that you will soon feel part of the larger LIONSROCK family.
Access to your own personal 'My Oyster' account – our online portal where you can find out much more about the program and manage your booking
Dedicated contact time with an experienced destination manager to discuss the project, answer any of your questions and for us to find out more about you
Help and advice from our UK office before arrival and whilst you are away
In-country support
Pre-departure information covering medical, safety and project advice
Gold level, 24/7 Pharos crisis management and incident support cover
Financial protection: ATOL (if we book your flights); IPP (if we don't book your flights)
Thorough orientation on arrival
Accommodation (see the 'accommodation' section above for details)
Advice on visa requirements
Oyster plants a tree in Africa with TreeAid to help reduce the impact of global carbon emissions
Airport transfers
Weekly trips into town for shopping
On your return:
Welcome home pack
Certificate of Recognition (on request)
References (on request)
Flights – as an ATOL bonded company, Oyster can book flights for you
You need a valid passport that meets the requirements of the country you will be travelling to
Insurance (covering your time with Oyster and any planned independent travel)
Any costs associated with changing your return flight date if you need to
Independent travel costs
Home country travel costs
Spending money for additional trips, food and entertainment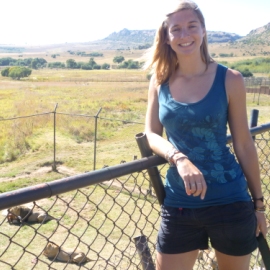 "I was amazed by not only the big cats, but also by the work that goes on here. The volunteers can contribute fully to the running of the sanctuary and the welfare of the lions. You can find out more about my time as a volunteer with lions by reading my blog" says Anne, Destination Manager
You will be set a timetable that is generally Monday-Friday between 8.00am and 5.00pm. This does, however, vary depending on the weather and animal activity.
A typical morning involves animal monitoring
Afternoons are generally spent building and/or implementing enrichment activities
You can read past volunteer Sophie's account of her time volunteering at LIONSROCK on our blog.
Whilst late-availability is possible, we would advise booking as soon as you can to guarantee your ideal dates. Our projects are very popular and spaces can fill up several months in advance, especially for the months of June to September.
Canned hunting is a sport in many African countries where people pay to hunt tamed animals.
Lion and tiger cubs are born and raised in captivity, often under the auspices of a tourist attraction. Visitors come to cuddle, interact with and walk the young cubs. Because they are raised in close contact with humans, they become tame and lose their natural instinct for caution.
When these tamed big cats grow older, they are sold to organisations which arrange hunting holidays. Because they have lost their inhibitions around humans, this means that these beautiful creatures become easy prey and a guaranteed catch.
This is the atrocity that is canned hunting: breeding baby lions to be killed at the hands of rich holidaymakers.
Many of lions at LIONSROCK have been rescued from this dreadful fate. Visit the 4Paws website to learn more about canned hunting.
LIONSROCK operates a "hands off" policy with the big cats in its care.
LIONSROCK will never encourage cub petting. This practice is at the heart of canned hunting, which Vier Pfoten is actively trying to extinguish from Africa.
One of the most moving and important aspects of volunteering at LIONSROCK is the fact that you are actively improving the lives of lions that have been rescued from canned hunting or life in tiny enclosures in zoos. Many of the lions will have become used to humans, and the main aim of the project is to rehabilitate them as much as possible. Because of this, contact with humans is not encouraged as it slows down their rehabilitation.
There are cases at LIONSROCK where interaction at a distance is encouraged. Some of the lions and tigers have been so accustomed to human interaction as cubs that they actually suffer if they are deprived of it later in life. These lions and tigers will be identified to you on arrival and you are actively encouraged to spend some time with them. Physical contact is not allowed.
Oyster assesses projects carefully to ensure that they offer high standards of animal welfare and environmental practice. We also check that volunteers understand key points of good practice before working with animals. To find out more, see our animal welfare policy.
The Free State region is known to have four seasons in one day. It has hot wet summers and cold dry winters.
Spring is from the end of August to October.
Summer is from November to March, with December to February seeing mid-summer daily temperatures of about 24-35ºC.
Autumnal months are April and May, with average daytime temperatures between 20 – 25ºC.
Winter is in June – August, where the days can still be warm (up to 20ºC), but expect chilly nights (as low as 5ºC). It has been known to snow at this time of year!
We would recommend budgeting £50 per week to include food, trips and souvenirs.
There is really easy access to cash machines in the local town so you do not need to take all your cash with you. Bank cards can be used everywhere.
No visa is necessary for under 90 days from UK and most western European countries. You will receive a tourist stamp upon arrival allowing you stay in the country for free for up to 90 days.
You need to make sure your passport is valid for a minimum of 30 days after you leave South Africa.
Most of our volunteers are independent travellers and you will become part of a group of people from around the world here. It is fine to travel with friends or as part of a small group too however- more the merrier!
You should visit your doctor or travel nurse to find out what vaccinations you will need. Your routine vaccinations will need to be up to date; hepatitis A and Typhoid are likely. You should follow your doctor's advice.
Please check below for where the closest hospital to the project is – your doctor may ask to know this so that they can provide information on rabies.
For any more information, including entry requirements related to Covid-19, please see the Fit for Travel website or the UK government's travel advice page for South Africa.
The local hospitals and medical facilities are just 20 minutes away, with larger medical facilities within 3 hours.
The sanctuary is located 20 minutes from the local town of Bethlehem. Because of the nature of the sanctuary it is built to the highest security standards to keep the big cats safe and on the correct side of the fences. This means that it is a very safe place to live too!
Your accommodation is located inside the sanctuary and has locks on all doors. There is access to a safe in the accommodation as well.
You will receive full health and safety briefings on how to work around big cats prior to beginning your role.
The local town of Bethlehem is small and quaint, with a good shopping mall and some lovely places to eat.
Wifi is available at the office, accommodation and main lodge. Please bear in mind that you are in Africa, and signal and speed are unlikely to be as reliable as you might be used to back at home.
There is good phone reception here.
South Africa is 2 hours ahead of GMT (GMT +2).
In South Africa, a mixture of European plugs and South African plugs are used.
Lion volunteering isn't all about lion volunteer work South Africa. There are many things to do in the Free State:
Bethlehem has a shopping mall and also provides nightlife with restaurants and bars. There are also numerous banks and cash machines, pharmacies, dentists and medical care.
Nearby Clarens is renowned for its arts and crafts and has a good collection of restaurants and bars. It also borders the Golden Gate National Park which is well worth a visit.
Everything is in walking distance within the big cat and lion sanctuary.
For trips away from the sanctuary, you could either take a private transfer or you can arrange a hire car. Please bring a photographic driving licence and a credit card with you if you plan to hire a car.  Note that some hire companies require an international driving licence.
You will have 2 scheduled days off a week with a long weekend available every 4 weeks.
Supervision will be fairly intensive during the first few days, when you will receive a thorough induction and work-related training.  Once you are comfortable with things, you might not always have a supervisor working alongside you, but there will always be staff and other volunteers around to help, and you will always be accompanied for any high risk activities.
Staff at Oyster's head office and in-country will be responsible for your safety and welfare while you are at the project.  This will start from the moment you are picked up from the airport until the time you are dropped back there.  Before and after these times, you will be outside Oyster's responsibility and should make sure that you act safely and avoid risk.  This is also true if you choose to leave the project during your time off. We will give you plenty of guidance and advice about this. 
Oyster has personally hand-picked some of the best volunteering projects out there. With so much amazing choice, it can be hard to make a decision. Our Animal Welfare Destination Manager, Anne, has written a guide to help you to choose the best animal volunteering project for you.
Other adventures like this