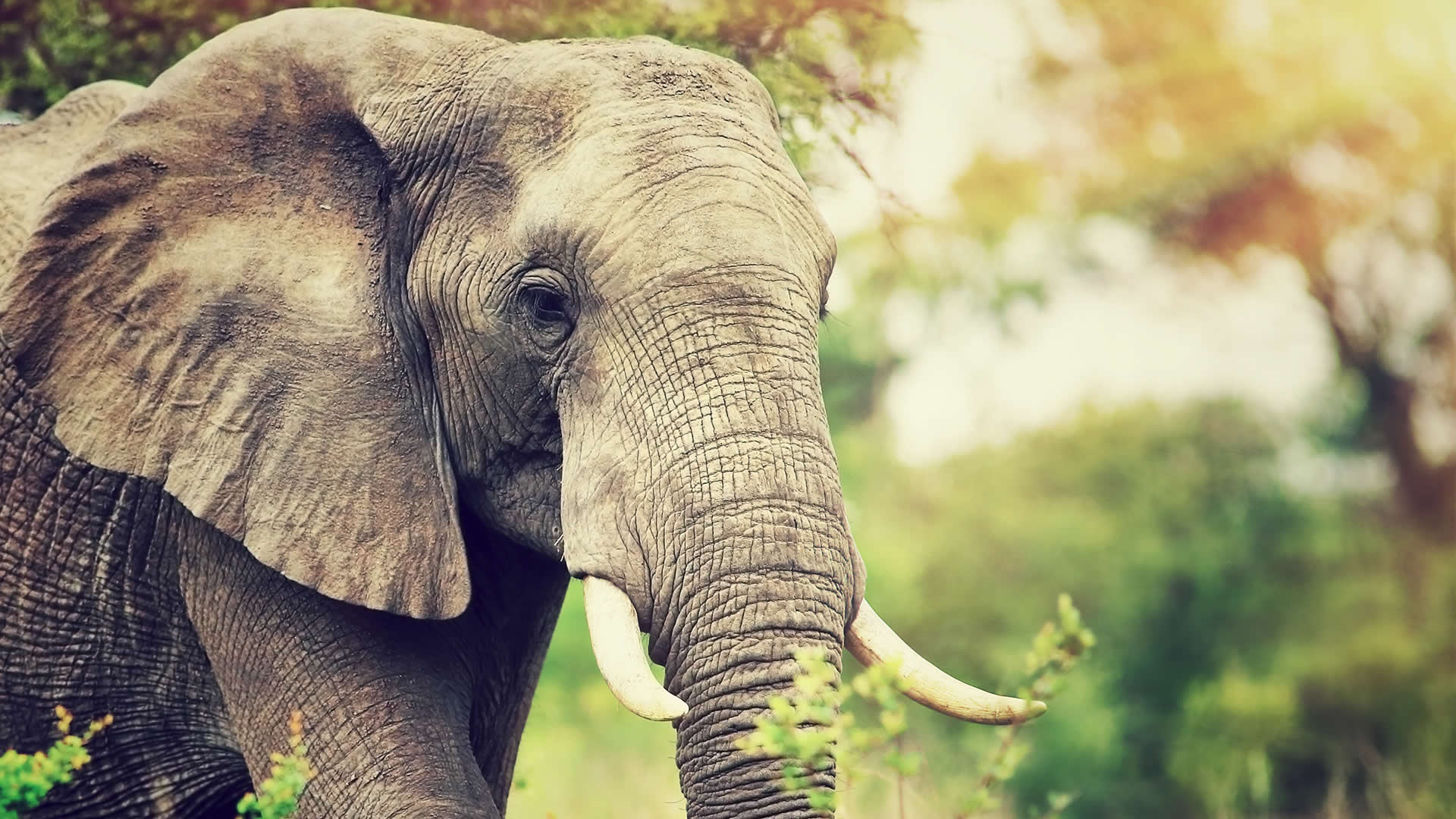 Join a remarkable project working with elephants, helping to conduct research and provide care to these gentle giants that have been given a second chance in life.  They say that an elephant never forgets, and your contribution will mean that these rescued elephants have a chance to thrive in a location as close to the wild as possible.
Volunteers can join for 3 – 12 weeks on the main volunteer project. We also offer a one week elephant volunteer experience for those with less time to spare.
Main volunteer project
Duration: 3 – 12 weeks
Dates: Arrivals every 3 weeks – see dates and availability
Arrival & return day: Monday
One week elephant experience
Duration: 1 week
Dates: See dates and availability
Arrival & return day: Sunday
Over 40s trip
5th- 12th/19th March 2023
12th November – 26th November 2023
see below for details
Eligibility: General level of fitness required
Age: 18+
Walking alongside a beautiful elephant as the sun rises over the mountains
Getting to know the different elephant personaliities – the cheeky one, the shy one and the show off!
Seeing the elephants loving their new life – rolling in the mud and snuggling up together at night
One night luxury accommodation sleeping in the elephant boma (if you stay 4 weeks+) – watch out, they snore!
Surfing, safaris, whale watching, wine, food and beaches – need we say more?
Knysna, Western Cape, South Africa
The number of elephants in South Africa is dwindling. The combined threat from poaching and habitat loss means that, in parts of the country where elephants used to thrive, they are now all but extinct. This amazing project rescues elephants from captivity and culling programmes, with the aim to release as many as possible back to the wild after receiving expert care and attention.
As a volunteer, you will join the experts to care for 10 resident rescued elephants. These elephants come from difficult backgrounds, such as circuses and hunting farms, but happily they are now able to roam in freedom and safety in the 110 hectare site. This is the first elephant research centre in the world that is dedicated to optimising the welfare of captive elephants, and the lessons learned here are expected to be spread around Africa.
The elephants are never asked to perform tricks or behave in a manner that is not natural to them. There is no elephant back riding at this park. This is a strictly research oriented project, it is not conservation. The vision is to better the life and welfare of elephants in a captive environment through observations and research.
One of the main focuses is to study the impact of tourism and human presence in close proximity to elephants. The adjoining tourist park markets itself as an educational facility for tourists as well as a rehabilitation centre for rescued elephants who would have otherwise been terminated. And since 1994, 33 elephants have been released into wilder environments.
Volunteering with elephants in Africa's first and only research park involves closely monitoring the elephants daily. The elephants graze as they please in this controlled free-range park and volunteers help to collect data on their movements, their interactions and their reactions. In this time you can form a very real bond with these magnificent creatures.
As a volunteer at the park for 3 weeks or more, you help out in a whole host of conservation jobs, which may include but are not limited to:
Monitoring elephant behaviour and interaction as they roam
Preparing food for the ellies – they eat 5% of their body weight each day, so there is a lot of munching going on!
Cleaning out the elephant sleeping areas
Creating and implementing enrichments to encourage wild behaviour
Helping with educational work
Helping to make dung paper for fundraising initiatives
Inputting the research collected into a large database
Dung collection and analysis (useful to check the health of the ellies)
Conducting night time research, gaining an insight into what goes on when the lights go out!
Wildlife conservation projects- helping to maintain the park and improve the elephants' home
Volunteers can join the main volunteer programme  from 3 – 12 weeks. We would encourage volunteering for as long as you can so that you can gain the fullest experience possible.
We do understand that not everyone is lucky enough to be able to spend so much time volunteering with animals abroad. To enable everyone to have this amazing experience, you can take part in a one week taster project. To find out more about this, see our short-term elephant volunteer project.
Over 40s group trip to volunteer with elephants
Dates for 2023
12th November – 19th November/ 26th November 2023
PRICES:
7 Days
Sun 5th – 12th Mar 2023

12th November – 19th November 2023

£1250
OVER 40S TRIP STANDARD
7 Days
Sun 5th – 12th Mar 2023

12th November – 19th November 2023

£1850
OVER 40S TRIP PRIVATE LUXURY ROOM UPGRADE
14 Days
Sun 5th – 19th Mar 2023

12th November – 26th November 2023

£2145
OVER 40S TRIP STANDARD EXC FOOD IN 2ND WEEK
14 Days
Sun 5th – 19th Mar 2023

12th November – 26th November 2023

£2300
OVER 40S TRIP STANDARD INC FOOD IN 2ND WEEK
14 Days
Sun 5th – 19th Mar 2023

12th November – 26th November 2023

£3200
OVER 40S TRIP PRIVATE LUXURY ROOM UPGRADE EXC FOOD IN 2ND WEEK
14 Days
Sun 5th – 19th Mar 2023

12th November – 26th November 2023

£3355
OVER 40S TRIP PRIVATE LUXURY ROOM UPGRADE INC FOOD IN 2ND WEEK
If you extend to a second week please note that this week will be as part of the regular programme with all ages. Meals can be included at the restaurant or you can join the other volunteers. 
This is perfect for:
travellers over the age of 40 (or near enough looking to be with older than gap year students)
people who are new to the idea of travelling off the beaten track
For more information, see the "Over 40s volunteering holiday" section.
Accommodation located in the heart of the park
Each bedroom accommodates 2 – 3 volunteers and has an en-suite toilet and shower room
Fully equipped kitchen, comfortable dining area and living room and a terrace overlooking the park
Laundry facilities available – one wash and dry per week if you need to. Please take R50 for a wash and R60 (approximately £2.50-3 each)
Lockers are provided for the safekeeping of belongings
Volunteers staying 4 weeks or more are rewarded with a night in the elephant lodge, right next to where the elephants sleep themselves! This may be at any point of your stay, depending on availability.
Food is not included
Weekly shopping trip laid on for grocery shopping
Main volunteer project (3 – 12 weeks)
Airport: George airport (GRJ)
Arrival day: Monday. You will be collected from the airport and driven the 60 minute drive to the park.
Departure day: Monday. You will be dropped off to the airport in time for your flight.
1 week elephant experience/ Over 40s 
Airport: George airport (GRJ)
Arrival day: Sunday. You will be collected from the airport and driven the 60 minute drive to the park.
Departure day: Sunday. You will be dropped off to the airport in time for your flight.

The fantastic team on the ground at the park will pick you up from the airport, help you settle in and get you trained up on the project. They are your main support network whilst you are in South Africa and can offer a great insight into the ellies – as well as some good tips on things to do in your spare time.
Access to your own personal 'My Oyster' account – our online portal where you can find out much more about the program and manage your booking
Dedicated contact time with an experienced destination manager to discuss the project, answer any of your questions and for us to find out more about you
Help and advice from our UK office before arrival and whilst you are away
In-country support
Pre-departure information covering medical, safety and project advice
Gold level, 24/7 Pharos crisis management and incident support cover
Financial protection: ATOL (if we book your flights); IPP (if we don't book your flights)
Thorough orientation on arrival
Accommodation (see the 'accommodation' section above for details)
Advice on visa requirements
Oyster plants a tree in Africa with TreeAid to help reduce the impact of global carbon emissions
Airport transfers
Bed linen
Weekly laundry
Weekly shopping trips to top up on supplies
1 night in a luxury lodge overlooking the elephants for those who stay 4 weeks or more
On your return:
Welcome home pack
Certificate of Recognition (on request)
References (on request)
Flights – as an ATOL bonded company, Oyster can book flights for you
You need a valid passport that meets the requirements of the country you will be travelling to
Insurance (covering your time with Oyster and any planned independent travel)
Any costs associated with changing your return flight date if you need to
Independent travel costs
Home country travel costs
Spending money for additional trips, food and entertainment
Money for your weekly food shop
To work with elephants in Africa is often considered a pipe dream, but this project makes that dream a reality. The interaction between elephants and humans can be a fascinating and absorbing experience. You will get to know the animals as individuals, appreciate their considerable intelligence, and have the opportunity to assist with research into their behaviour. The research that is being carried out here is incredibly forward thinking, with the aim of improving welfare standards in elephants across Africa in the future. You will also get to make new friends and come back with fantastic memories.
The great thing about this project is that you get close to the elephants in a way that you would never be able to experience on safari. You get to know them and, incredibly, find that they also get to know and trust you as well. It is perfect for anyone who has a passion for elephants.
Read our blog to learn why returned volunteer Andrew loved his time volunteering at the elephant park so much.
Across Africa, with the reduction of wild habitats, elephants are increasingly being looked after in private reserves. The research that is conducted on this project aims to create a standard to ensure that all elephants in care are being correctly handled and treated. Through close interaction with the ellies and their careful monitoring, they are establishing how best to look after these gentle giants.
Not only will you get to know the elephants personally, but you will also be contributing to the welfare of elephants across the African continent. This is a fantastic opportunity to work with animals and learn about the complexities of conservation work.
Finally, spending some of your gap year in Africa is a fantastic way of learning more about this incredibly diverse continent.
6:30am the volunteer day begins (7am in the winter months)
7:30am / 8am Breakfast break
8.30am volunteer tasks resume
1pm – 2pm approximate lunch break times for one hour
5pm the volunteer day generally ends*
*Once or twice per week there are night time observations of the elephants that you will get involved in
The working week is Monday morning until Friday lunchtime, although there are occasional weekends where extra volunteer contribution is necessary.
The main volunteer project lasts from 3 – 12 weeks. There is a lot of training and familiarisation required to bring volunteers fully up to speed with the research and study techniques. We would really encourage staying for as long as you can so gain full immersion into the project.
We do understand however that not everyone can give up such a large amount of time, and our one week volunteer experience reflects this. See the elephant volunteer experience for more details.
It can be tricky to take a long amount of time away from jobs and responsibilities. To enable passionate people to still be able to work with elephants, we offer a one week elephant experience. This is a condensed version of the main volunteer project, with a reduced emphasis on research and greater emphasis on care.
This one week elephant experience is just that – an experience. You will be learning a lot about the elephants, getting a glimpse about what it is like to care for these gentle giants and dipping your toe into the main volunteer tasks. This can include:
Cleaning out the boma (elephant sleeping area)
Assisting with elephant research
Making elephant enrichment
Making elephant dung paper
Taking an early morning walk with the elephants
The accommodation and all other arrangements are the same as for the main elephant volunteer program.
The project runs from Sunday – Sunday (not Monday to Monday like the main volunteer project).
You will be collected from George (GRJ) airport. Your flight must arrive before 2pm on your arrival Sunday. We will collect you from the airport and drive you up to the project via a supermarket, where you can collect your groceries for the week. You will be dropped back to Georgie airport on the following Sunday in time for your onward flight.
Whilst late-availability is possible, we would advise booking as soon as you can to guarantee your ideal dates. Our projects are very popular and spaces can fill up several months in advance, especially for the months of June to September.
The elephants at the park are the main priority; their conservation, their care and their rehabilitation. Education on elephants, habitat destruction, the illegal ivory trade and exploiting elephants is also hugely important. Visitors come to the park and are given a presentation and a tour, meet the elephants and learn all about their backgrounds.
The main backbone of the volunteer programme is research and conservation. This is led by a qualified and experienced team, who have been working with these elephants for years. Many of the elephants come to the park in a distressed state, needing care and time to recover from their trauma.
There is no elephant back riding allowed at the park.
Oyster assesses projects carefully to ensure that they offer high standards of animal welfare and environmental practice. We also check that volunteers understand key points of good practice before working with animals. To find out more, see our animal welfare policy.
We are an approved activity provider for the Duke of Edinburgh's Award. You are able to put the time that you spend volunteering abroad on this project towards achieving your Gold Duke of Edinburgh's Award. We are happy to sign off your completion of this programme to show that you have achieved the Residential section of the Gold Award.
The elephant park is situated on the beautiful garden route which has a Mediterranean Maritime climate, with moderately hot summers, and mild to chilly winters. It is one of the richest rainfall areas in South Africa. Most of the rains occur in the winter months, brought on by the humid sea-winds from the Indian Ocean. The area is perennially green, making it a beautiful region to visit.
Spring is from the end of August to October.
Summer is from November to March, with December to February seeing mid-summer daily temperatures of about 24-30ºC.
Autumnal months are April and May, with average daytime temperatures in the low 20s.
Winter is in June – August, where the days can still be warm (up to 20ºC), but expect chilly nights.
We would recommend budgeting £75 – £100 per week to cover food, outings and souvenirs. If you wish to do anything "big" like shark cage diving, a safari or a bungee jump, this will probably not fit in your weekly budget, so you should have access to more money.
There is really easy access to cash machines in the local town so you do not need to take all your cash with you.
No visa is necessary for under 90 days from UK and most western European countries. You will receive a tourist stamp upon arrival allowing you stay in the country for free for up to 90 days.
You need to make sure your passport is valid for a minimum of 30 days after you leave South Africa.
Most of our volunteers are independent travellers and you will become part of a group of people from around the world here. It is fine to travel with friends or as part of a small group too however- more the merrier!
The simple answer to this question is, yes absolutely!
It is important to bear in mind however that this may not be like other holidays that you have taken. Remember that you are volunteering, and this means that you will be put to work! This sort of holiday is a world away from sun loungers and cocktails, with our volunteers often heading home tired but immensely satisfied. If you think that you will need a bit of relaxing time on your trip too, do make sure to factor this in when your time on the project is complete.
You should visit your doctor or travel nurse to find out what vaccinations you will need. Your routine vaccinations will need to be up to date; hepatitis A and Typhoid are likely. You should follow your doctor's advice.
Please check below for where the closest hospital to the project is – your doctor may ask to know this so that they can provide information on rabies.
For any more information, including entry requirements related to Covid-19, please see the Fit for Travel website or the UK government's travel advice page for South Africa.
Hospitals and medical facilities are located in Plettenberg Bay, about 20 minutes from the park
The park is extremely safe, situated just off the Garden Route, which is one of the most touristy stretches in South Africa. The accommodation is on the park site and you will be living with other volunteers and the volunteer coordinators. A safe is provided for valuables and drawers under your beds can take padlocks to lock up your possessions too. Health and safety is of course a priority when working wtih these gentle giants, and as such you will always be with a volunteer coordinator or an elephant ranger when working out in the field. You receive full briefings on this.
Plettenberg Bay is 10 minutes drive and Knysna is 20 minutes. Both towns offer all amenities and can be reached easily by taxi.
Wifi is available at the park for free, however you will need a device to connect to it on. There are some computers for the data inputting, but out of working hours you are more than welcome to use these. There is a wifi connection available at the accommodation.
There is good phone reception here.
South Africa is 2 hours ahead of GMT (GMT +2)
In South Africa, a mixture of European plugs and South African plugs are used.
It is hard to tell you everything, but here are a few ideas:
Nearby Plettenberg Bay offers unspoilt golden beaches, a dramatic rocky peninsula, intriguing lagoons and estuaries, towering indigenous forests and unpolluted rivers and sea
The coast itself offers whale watching, sea kayaking, diving, fishing, canoeing, sky diving, mountain biking, and motorcycle adventures
The Crags is very close to the park and has become one of the must seen areas, with polo fields, a theatre, and an abundance of arts and crafts offerings along its vibrant Cruise the Crags route
Nestled in the great forests lying at the feet of the fabled Outeniqua and Tsitsikamma mountains is the quaint hamlet of Storms River offering teeming birdlife, and the world's highest bungee jump
You will have Friday afternoons and most weekends off. You may be asked to work the occasional weekend. Evenings are generally free too, although you may be asked to do some of the night time researching too!
Supervision will be fairly intensive during the first few days, when you will receive a thorough induction and work-related training.  Once you are comfortable with things, you might not always have a supervisor working alongside you, but there will always be staff and other volunteers around to help, and you will always be accompanied for any high risk activities.
Staff at Oyster's head office and in-country will be responsible for your safety and welfare while you are at the project.  This will start from the moment you are picked up from the airport until the time you are dropped back there.  Before and after these times, you will be outside Oyster's responsibility and should make sure that you act safely and avoid risk.  This is also true if you choose to leave the project during your time off. We will give you plenty of guidance and advice about this. 
2023 Dates:
12th November – 26th November 2023
Join a volunteer holiday adventure to South Africa, where you will spend one week as volunteers on this stunning elephant reserve. Not only will you join a group of like-minded people over the age of 40, you will also enjoy getting to know the elephant herd, help to care for the ellies, assist with the research tasks and enjoy seeing the elephants frolicking in their natural habitat.
You will spend one week volunteering at the elephant project on a specialised 1 week trip, created just for you and your group. Whilst there, you will enjoy:
Learning about the park, its history and of course its inhabitants
Meeting the elephants and getting to know them
Cleaning the ellie accommodation and creating elephant enrichments
Collecting data and on the ellies (ed. enjoy watching them roam and take notes!) and help to input data
Assisting with elephant observations by day and by night
Visit to a local game reserve where several of the elephants have been released after rehabilitation
Enjoying a sunrise walk with the elephants in their beautiful home
Exploring the local town and beach during an afternoon off – and trying some of the local cuisine in local restaurants
Learning how to make a South African dessert during a cooking class with the in-house chef
Round off your adventure with a traditional braai (BBQ) with your newly made friends and colleagues
Included in your trip:
Twin accommodation on-site (possible to upgrade to a private room at an extra cost)
4 dinners, 4 lunches, 5 breakfasts, 1 brunch and 3 afternoon tea breaks
2 evening trips into the local town so that you can enjoy eating out at your own expense.
Walk with elephants experience
Exclusive walking safari (incl coffee, tea & rusks)
Airport transfer
See prices for optional food inclusions on 2nd week. If you have extended to a second week, this week will be as part of the regular programme with all ages. Meals can be included at the restaurant or you can join the other volunteers.
Oyster has personally hand-picked some of the best volunteering projects out there. With so much amazing choice, it can be hard to make a decision. Our Animal Welfare Destination Manager, Anne, has written a guide to help you to choose the best animal volunteering project for you.
Other adventures like this