Find out what Oyster volunteers have said in these reviews of our turtle volunteering project in Costa Rica: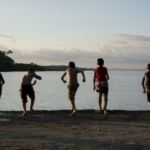 "I have been singing your praises already and so many people have already asked me for the link to your website. I
believe a lot of people are looking for something different for
their holidays, however, want to do it in a safe and organised
way. I feel that Oyster offer all of that. At every point of that
experience, I felt safe and secure and knew that there was
someone I could ask if there was an issue. The fact that
Oyster always interview everyone before, is a great asset.
That way, you are likely to be surrounded by like minded
people."
Angelique, 1 week October 2018
---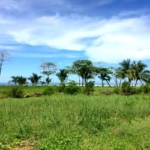 "Thank you for all your help and assistance leading up to the trip and support throughout. It was an absolutely amazing experience and we were so lucky with the weather and other volunteers! It was so beautiful and we're definitely missing Costa Rican life a lot more now we're back. The people were so welcoming, the food was delicious and the general atmosphere was lovely."
Lilly, 1 week October 2018
---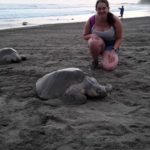 "There was no such thing as a silly question. Made both myself and my parents relaxed about the whole trip. I would use Oyster again for future travels and will tell all my friends about the company as well."
Lauren, 3 weeks August 2018
---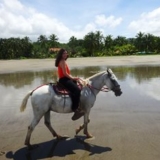 "The highlight was the volunteer work itself – watching the turtles nesting, collecting eggs and seeing babies hatching!
Experiencing the Costa Rican lifestyle including the wide variety of home cooked food, playing volleyball with the locals, horse riding and exploring the beach and surrounding areas.
Meeting lots of new people and working effectively as part of a team, knowing that you're making a difference and helping a very worthwhile cause."
Emily, 3 weeks July 2018
---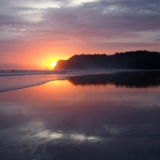 "I absolutely loved the hands on experience with the turtles, I didn't realise how much I would be able to do only being there for a week. The accommodation exceeded my expectations by miles and the location was beautiful .Anne was extremely helpful and answered each and every one of mine and my mum's question in very good detail. The arrival in the country was also very efficient and put me at ease. The 'My Oyster' account had everything you could think of needing.I think it was an amazing experience and I will definitely do an Oyster trip again, either on my own or with my friends."
Louise, 1 week July 2018
---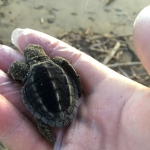 "The beach was totally beautiful. The thrill of turtle tracking in the wild is exhilarating. The bond between volunteers is robust. Seeing fireflies, stars, watching pelicans catch fish in the wave breaks, squirrels eating coconuts, iguanas ..all amazing. Maybeth and Gabriella cooking: delicious. Overall, we had an experience which was FANTASTIC."
Gilly Thomson, 1 week December 2017
---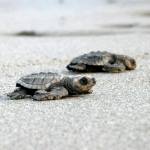 "The experience was one I can't describe I was lucky enough to not only see multiple adult turtles but also hatchlings. I felt completely involved and was allowed to do hands on work that I never thought I would have had the opportunity to, such as handle the eggs and personally release hatchlings. These chances made me feel as if I had a role in the team. All the locals were so friendly and always tried at the limited conversation we could have (due to language barrier). On the Sunday there was a festival to give a greater range of people an incite on the project and useful things people can do to help the environment – it was a great turn out and allowed me to meet many more people within the project from different sectors which was great. I thoroughly loved my experience with the turtles and all the people involved, only wish I had gone for longer now."
Cara Tonkin, 1 week August 2017
---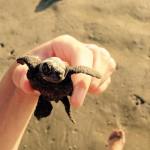 "We had an amazing trip. Our children absolutely loved being there, learned so much, and had an experience they'll always remember. We were tired from the night patrols, but tired in a good way and felt it was worth it. We did a little exploring on our own and some with a guide. The food was really good—better than expected. The staff was superb, and especially good with the kids, who jumped into the work and felt like they were contributing. So thanks again. We will definitely be looking to Oyster again for another family trip."
Allen Mikaelian and family, 1 week August 2017
---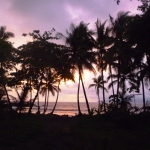 "I really enjoyed my time here, the nature is extraordinary here, everything so green, so rich in vegetation, fruits, vegetables; and of course fauna. The second night was incredibly fascinating: after maybe 15 minutes patrolling we spotted a turtle right about coming out from the sea; we stopped and followed her in the whole process of walking up the beach, finding the right place, digging into the sand to create the nest and the laying the eggs! Gaia was the one in charge of collecting the eggs straight while the turtle was laying them! A total of 142 eggs! We were told it was a record for this beach and also other beaches around here! It was really fascinating and a big emotion to follow the turtle in doing that, the effort that all this required to her, you could hear her breath for the effort she was making, also when she was finally covering her nest with sand. And finally going back into the ocean, in the middle of the night, all silence around except the sound of the ocean. A great experience, indeed!"
Matteo and Gaia Maralla, 2 weeks July 2017
---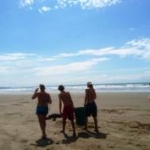 "I would rate my experience during the whole thing as incredible as it was very suited to my values and ethics. Being a sport lover, playing volleyball or football on the beach with the locals every night was great fun and also surfing everyday made the project. The work with the turtles was very rewarding especially when you release a nest of hatchlings. If you love a really relaxed atmosphere, meeting new people, and helping a species' population then you'll love it. It's a great break from normal fast pace life, just bring lots of books!"
Harry Ashenden, 4 weeks November 2016
---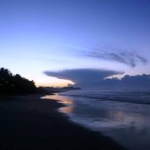 "I've had such a fantastic time, I'm taking many good memories away with me. It was a great opportunity to meet new people, experience new surroundings and a new culture, and gave me a confidence boost for travelling on my own! And of course, seeing the turtles come up to nest and the hatchlings going out to sea will be experiences I will never forget. Along with all the other wildlife I got to see, it was very cool. Thanks for all your help with organising my trip – it was a great one."
Mica Thompson,  2 weeks September 2016
---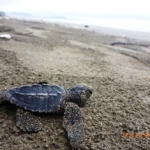 "A highlight was definitely encountering nesting females on night patrol and collecting the eggs as she was laying them. Also releasing hatchlings was amazing every time. I got an opportunity to spend time in a fantastic environment, contributing to a conservation effort and to have a unique overall experience. A very well organized programme."
Riika Lappalainen,  3 weeks August 2016
---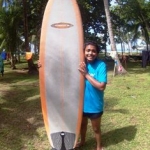 "The experience was filled with great people and lasting memories. A highlight was meeting amazing people and getting to experience a Tico lifestyle. It's a great way to experience something way out of your element. It helps you grow as a person and figure out who you are."
Merilyn Tuazon,  3 weeks August 2016
---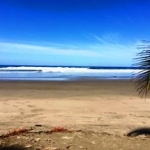 "My highlight was working with like-minded people to help conserve an endangered species, seeing my first turtle and my first nest of hatchlings, meeting new people from around the world, improving my Spanish and learning about local culture, and the beautiful beach. You feel like you are doing something worthwhile and beneficial, you have lots of fun, you meet new people in a beautiful location, and travelling on your own makes you more independent."
Emily Tipper,  2 weeks August 2016
---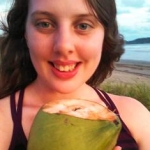 "Meeting new people from around the world and working with endangered species is a privilege. If you want a heartwarming and genuine experience this trip offers a beauty like no other."
Georgina Blevins,  4 weeks August 2016
---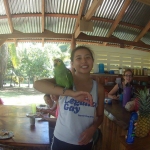 "I had an absolutely amazing time. I'd definitely look into doing something like this again in the future! The project itself was definitely a real Tico experience, but I loved every second of it. It was hard sometimes – not having the luxuries we're so use to at home (like AC or hot water), but nonetheless, I wouldn't have changed a thing. I knew what I was getting myself into, thanks to all of Oyster's information and packages, so I wasn't expecting anything more or less than we got. As for the turtles, I will miss them as well! Thank you so much for all your help. Without it, we wouldn't have been so prepared going into it."
Merilyn Tuazon,  3 weeks August 2016
---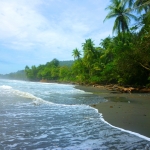 "We loved the beach, the village and the experience of searching for turtles and collecting eggs, as well as learning more about the animals and environment. The amount of 'work' was just right for a family like ours."
Lynn Gayford,  1 week August 2016
---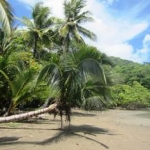 "It far exceeded my expectations! It was a tropical paradise."
Ernestine Julye,  1 week July 2016
---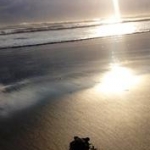 "Being able to watch a turtle come onshore to build her nest and lay her eggs and then collecting the eggs was incredibly rewarding and honestly a once in a life time experience. You really feel as though you can make a difference to the species and, as a geography student, I gained so much valuable knowledge about the species and conservation which I can use later at university. My time on the project was tough work with the building of both hatcheries with the patrols and a few extra activities, but I thoroughly enjoyed every second of my time there and would love to go back in the next couple of years. I was definitely missing everyone and all the work on the beach as soon as I left and still do. Thank you for all of your help in organising my time with Oyster, I really appreciated it all!"
Olivia Flaherty, 1 week June 2015
---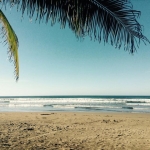 "I had an absolutely amazing time, definitely unlike anything I had ever experienced, and I will never ever forget my time there!! From the authentic food, the other wonderful volunteers, the beach life, the remote untouched beauty of the location, to the amazing and incredibly interesting work with the turtles, it was absolutely the best travel decision I have ever made!"
Sinead Bane, 4 weeks December 2015
---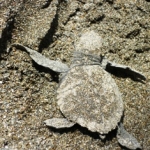 "It is an amazing opportunity to get involved in something which is making a real difference. It gives you a new sense of life. Once you have done it on your own you feel like you can conquer anything. I can't fault Oyster; so quick to respond to questions and so polite on the phone!"
Zoe Robertson, 4 weeks October 2015
---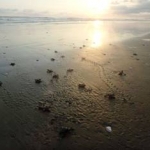 "It was amazing to see the turtles, it didn't feel like work at all. Met some really great friends and it is such a beautiful country with a beautiful culture."
Joanna Griffin, 4 weeks October 2015
---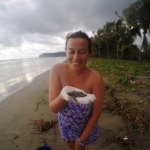 "The amount of hands-on work I experienced with the animals was far better than I imagined it would be. The highlights were getting to watch the female turtles' nesting process on the beach, releasing hundreds of hatchlings in to the ocean and
the people I shared the experience with. It really is a once in a lifetime experience, and I wish more people could learn about the conservation work the dedicated people out there do every day."
Hollie Hughes, 4 weeks October 2015
---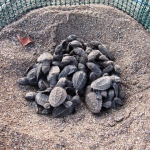 "I wasn't sure what to expect before arriving in Costa Rica. Once I had got there, the people, the area, the culture, everything in general was amazing. It was a complete culture shock. It was nice to see how people live on the other side of the world; it makes you really appreciate what you have back at home."
Amrit Mahal, 2 weeks August 2015
---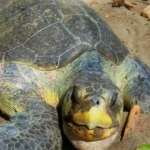 "My highlights were seeing a turtle on my very first patrol and putting the eggs into the hatchery, meeting people from a range of backgrounds and creating some great friendships."
Liam Racz, 2 weeks August 2015
---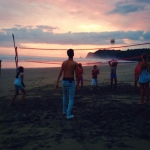 "It's amazing out here, so beautiful. I'm having an amazing time and would definitely suggest a trip like this to my friends if they wanted to do something different or volunteering wise."
Ryan Notman-Watt, 3 weeks August 2015
---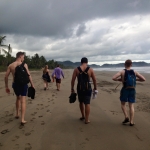 "I had an incredible time in Costa Rica. The trip was the best experience I've ever had and I definitely came home a new me. I met friends that will last lifetime and fell in love with the community."
Abbie Dempsey, 2 weeks July 2015
---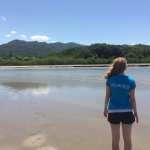 "It was amazing and totally worth it. Other activities like the butterfly farm, hiking and visiting town made it all an unforgettable trip that proved very worthwhile. Our leader Alex was great and helped everything run smoothly. I especially have to say that as a vegan the food was great, Marbeth in particular was very accommodating so I was happy there! The other people were great and I enjoyed our nights in San Jose too so what a fab trip I feel very lucky. Thanks for organising it."
Alice Pinhey, 2 weeks July 2015
---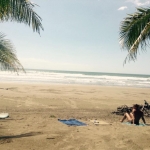 "I am having a wonderful time. Initially it did take a bit of time to settle in and get used to the slower pace of life. However, I have now become more accustomed to the routine and have made great friends. I have really enjoyed keeping busy in the day with lots of activities. This week, I have been kayaking, tried yoga, played volleyball and visited the butterfly farm! Trips to the local town have also been a highlight, along with having really great traditional food."
Issy Fleming, 2 weeks July 2015
---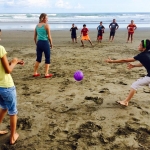 "I had such an amazing experience volunteering for a week in Costa Rica at a sea turtle conservation project! I met so many great people along the way and also got to save some turtles. Thank you so much for helping and making this whole experience very smooth and easy."
Mikaela Rice, 2 weeks July 2015
---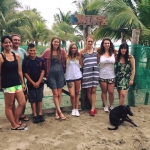 "These past 10 days or so have been the best so far of my life, volunteering in Costa Rica was a dream come true. Literally had the best time ever in Costa Rica saving the baby turtles, and met some of the best people. Can't wait to go back! It was a great experience and we can't wait for next year!"
Karis Bierman, 10 days July 2015
---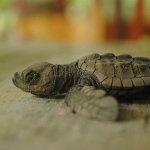 "I had the most amazing time and am most definitely missing my time there. Fab project and really lovely group out there at the same time as me. Thank you so much"
Lindy Henry, 4 weeks December 2014
---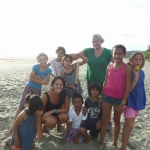 "Just got back from an amazing 3 weeks in Costa Rica working with turtles. Loved every minute, even the rustic camp which was certainly an experience! Looking now to find my next project."
Laura Phelps, 3 weeks December 2014
---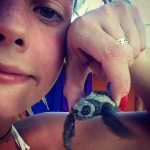 "Costa Rica was so amazing and I miss it very much, especially the sun! We saw a leatherback! Which was obviously absolutely amazing."
Poppy Edwards, 4 weeks November 2014
---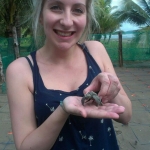 "Enjoyed the time away and liked the amount of volunteering that is on the project i.e. excavations during the day and patrols at night. Spotting and saving my very first baby turtle during excavations was amazing, as was carrying buckets full of babies down to the beach. We also helped free an older turtle that was tangled up in some fishing wire. It was great to feel like my actions made a difference. If you enjoy conservation and would like a chilled out stunning beach location then this project is for you. The volunteers really are doing some good out there."
Faye Simpson, 2 weeks November 2014
---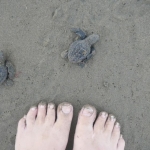 "Releasing my first nest of hatchlings at sunrise was amazing. This is a once in a lifetime experience. Just go for it and get stuck straight in!"
Aimee Ford, 8 weeks November 2014
---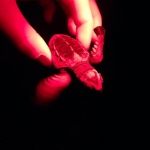 "I had an amazing time in Costa Rica! Such an amazing country and the location of the project is just so stunningly beautiful it would be impossible not to fall in love with it! Getting to see so many baby turtles released into the Pacific was such an amazing experience and to actually be a part of it made it all the more special. Just want to take this opportunity to thank you and all at Oyster for such a fantastic experience. I will definitely look at using you again for future travelling plans! Thank you for helping create so far the best experience of my life!"
Kathryn Simkins, 1 week November 2014
---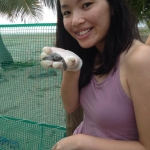 "The 2 weeks that I have spent in Costa Rica will remain unforgettable. It was a once in a life time experience. Loved it!! Working with the turtles was a dream come true."
Pui So, 2 weeks October 2014
---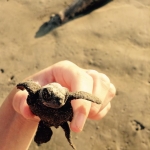 "This is something I have thought about for so long and then to go and work with turtles it was truly fantastic and lived up to all my expectations. Everyone should experience something like this, something they would really like to do in life, have fun, meet new people, go places you would never think of and most of all gain the confidence to achieve anything you want. The whole process was made easy and I loved all the info I received before I left."
Helen Jones, 2 weeks September 2014
---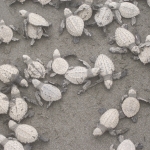 "Loved the turtle conservation and the people I met. I loved all of it and it was even better than I thought it would be. It was perfect to get a greater understanding of turtles and marine conservation. Also, to live in a place so far removed from 'normal life'."
Barney Cotton, 2 weeks September 2014
---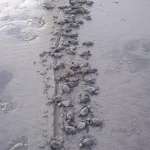 "We loved the project and how beautiful the beach was. Really glad we took part. The turtles were great, the babies are so cute and its just amazing that any survive as they are so small. We did loads of body boarding and surfing which we loved."
Vicki Wheeler and Katie Wilkinson, 1 week September 2014
---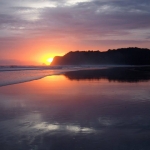 "It was a very relaxing and beautiful beach and I learnt so much about the culture and turtles. Seeing all the baby turtles and watching them make their way into the ocean was a definite highlight! It is simply the most amazing opportunity to work so closely with with turtles and a really interesting change in culture and lifestyle, that I think everyone would benefit from trying it for a bit!"
Ellie Hall, 2 weeks August 2014
---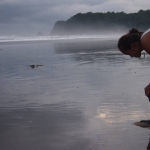 "This trip was very good. You feel like you are really making a difference. It's amazing to see so many hundreds of small hatchlings being released."
Stephanie Williams, 1 week August 2014
---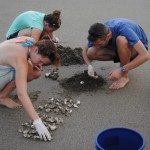 "I had an amazing time in Costa Rica. Seeing all the turtles was so cool and I even got to see the arribada. The main highlight was releasing the baby turtles back into the sea."
Liam Hill, 4 weeks November 2013
---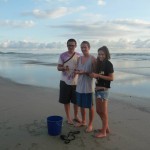 "I really miss being in Costa Rica. The independence I gained from travelling alone and being without my parents for an extended period of time was great. Likewise the friends I made whilst out there, but most importantly seeing a country I have dreamed of visiting and working with hundreds of turtles!"
Nicola Skakel, 4 weeks November 2013
---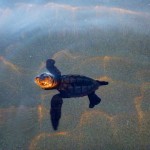 "Just thought I would drop you a quick note to say we are having a wonderful time out here! It's a fantastic location and the people are great."
Ellen van Keulen, 2 weeks November 2013
---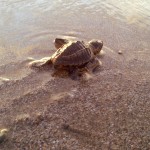 "I had an amazing time and would recommend this experience to anyone who's looking to travel and help the local community. I'm so much more confident for it, I have memories that will last a lifetime and I've conquered my fear of flying! Thank you so much to everyone at Oyster who helped make this possible."
Holly Robinson, 1 week, October 2013
---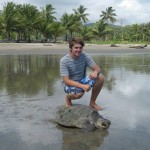 "It felt great to feel that we were making some kind of impact on saving an endangered species and it was an unforgettable and incredible experience. Thank you so much for all your unbelievable help in the run-up to my trip out, it was simply the most amazing experience, and I hope it continues to be so for future volunteers."
Alec Badenoch, 3 weeks September 2013
---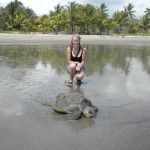 "Everything was well organised. The location was beautiful. I learnt lots and the project was very hands on. The people were really nice. Oyster prepared me for what to expect and I had all the correct gear I needed for the project. The food was great and the locals were really friendly and the other volunteers were really nice."
Jenny Holmes, 2 weeks September 2013
---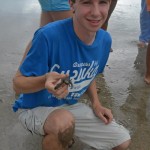 "It was certainly totally different to anything I had ever done before. It was also both fun and genuinely educational. Highlights included the beautiful location, the hatchlings, being one of the lucky few to see a pacific leatherback turtle visit the beach – the first to do so in five years!!!"
Cillian Dunn, 2 weeks September 2013
---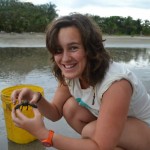 "Thank you so much for the wonderful experience Cillian and I had in Costa Rica. We got on so well with everyone there, special thanks must go to Steph and Shane for making us feel so at home. However my personal highlight has to be the patrols, whether in clear skies or thunderstorms they were always eventful. The two weeks were absolutely fantastic and I will never forget the entire experience."
Beth Mackenzie, 2 weeks September 2013
---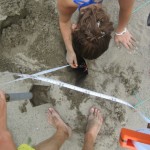 "A relaxing holiday while still contributing to a worthwhile project that allows you to experience turtles up close."
Arianne Taylor, 2 weeks August 2013
---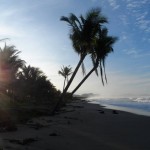 "Thank you for all your help with organising my volunteering trip, it was such an amazing experience that I will never forget. I only just missed the hatchlings two days after I left! The place is amazing. Once again thank you so much, I would definitely do it again."
Rosie McPhail, 4 weeks August 2013
---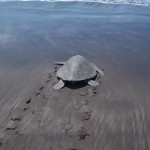 "The whole experience is something I will never forget. It's there in my mind's eye forever and I also have some amazing photos and video which I have shown to family and friends. It's impossible to pick out one incident or event, but certainly my last day there, coming across in broad daylight an Olive Ridley turtle and watching her lay her eggs and then go back into the sea was really special."
Sue Curtis, 2 weeks December 2012
---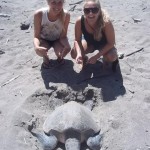 "The project exceeded my expectations. Walking along the beach at nighttime, and releasing baby turtles at sunset was such an enjoyable 'work' experience. Highlight was definitely the beach in itself, and working with sea turtles. After travelling around Costa Rica for 4 weeks, we actually found that the paradise beach was the most beautiful place we visited in the country."
Emilie Gronsund, 3 weeks, November 2012
---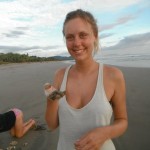 "I just want to thank you for all your help and professionalism when it comes to the project we did in Costa Rica. We were really impressed at how quickly you came back to us with information and at all the information you provided us with. We really enjoyed the project, and this is something I'll remember for ever!"
Silje Berg, 3 weeks, November 2012
---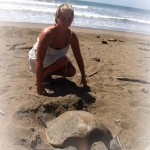 "Costa Rica is so beautiful!! The turtles are the cutest!!! Thank you for everything!! The highlights were the setting, on the beach surrounded by forest and hills and very rural. The other volunteers I was there with were brilliant and made it fun. The turtles of course were amazing, collecting the eggs and releasing hatchlings is a fulfilling experience"
Becky Langman, 6 weeks October 2012
---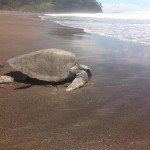 "I have had a fantastic time in Costa Rica on the turtle project. Seeing turtles nesting and releasing baby hatchlings was absolutely fantastic. The team spirit between volunteers and locals was great. During the five weeks that I was there, we collected more than 6000 eggs and released over 3000. This has been the best experience in a long time!"
Daniel Halder, 5 weeks October 2012
---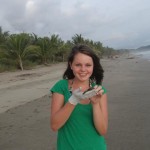 "I'm home from Costa Rica and want to thank you for everything because it was AMAZING! I had such a good time, the other volunteers were lovely and the food was fantastic and the turtles were better than I thought, I didn't believe how much hands on experience you got with them. Thanks for everything."
Isobel Akerman, 3 weeks September 2012
---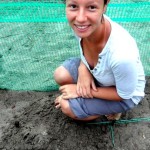 "Thank you so much for such an amazing two weeks! We both had such a lovely time and it was amazing to be involved in setting up a new project site. If you want to get involved with a worthwhile project, then this is a great project for you! The fact that I have returned to Oyster each time (four times now!) goes a long way in saying how much I have enjoyed each experience."
Laura Marzaroli, 2 weeks August 2012
---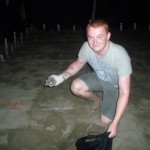 "Costa Rica is amazing!! I have had the most wonderful time here so far"
Andrew Schofield, 2 weeks July 2012
---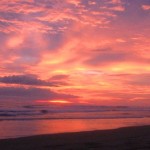 "Just to let you know that all is going well here and having one of the most exciting experiences of my life! Have been helping to release several patches of baby turtles in the sea and the night before last saw my first turtle laying eggs! It really is such a special privilege to be able to release baby turtles into the sea. The scenery and wildlife in Costa Rica is absolutely gorgeous."
Maarit Ritvanen, 3 weeks November 2011
---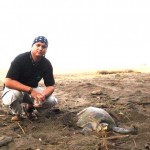 "For two whole days and nights, thousands of turtles climbed the beach of the Community Project to lay their eggs in the sand – you could barely see the sand for the turtles. We have had a very busy few days protecting the eggs – when each turtle lays a nest of about 100 eggs, the sight in November will be something to behold, with masses of baby turtles hatching daily."
Andres Cortes, October 2011
---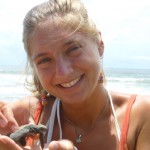 "Going to Costa Rica was my first time out of Europe, and it was a fantastic experience. I loved meeting lots of new people, getting involved in the local community, living on the beach, improving my Spanish, releasing the baby turtles back to the sea, exploring the local area… everything about this trip was amazing and I was very sad to leave at the end of the 5 weeks."
Anne Smellie, 5 weeks October 2010
---
For more information about this project, visit volunteering with turtles or contact Anne on [email protected]