I volunteered as an English teacher in Nepal with Oyster in 2011. Two years later, in 2013, I returned to my host family and school in the village of Godawari to pay them a visit and to conduct research for my undergraduate dissertation. I was amazed at how much had changed in two years!
The changes to my host family's house were what struck me the most, and really brought home to me how they were benefiting from the money brought to them by hosting the volunteers. When I had first stayed with them in 2011, the washing and toilet facilities were basic to say the least – no western toilet in sight, and an outside tap where the washing of clothes and teeth was done. Upon returning to them in 2013, the whole bathroom had been redone to include a new toilet, shower, sink and washing machine (although I don't think this final addition had been used due to the regular power cuts and limited water availability!).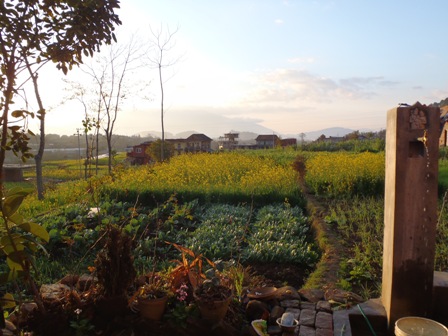 The kitchen had also undergone dramatic changes. In 2011, the floor was carefully brushed clay, cooking was done over a fire and a small gas stove, and all food preparation and eating was done sitting on the floor. I returned in 2013 to a room that had been completely transformed – not only was there now a lino covering on the floor, but there was also a large table and set of chairs for eating at, a larger stove (and no more fire), and even a fridge (but like the washing machine, the lack of constant electricity made this feature more like a cupboard than a functional item).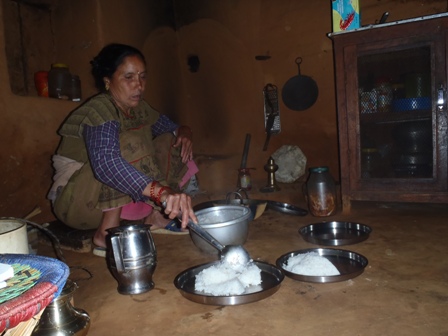 In the main living room of the house, a new set of furniture had been bought, as well as a new television, and an internet connection had been installed.
All of these changes certainly took me by surprise, but made me realise the strength of the Nepalese drive to strive for improvements. There is no doubt in my mind that completing a worthwhile volunteering project in a country such as Nepal can help local people to help themselves by providing small sources of extra income, and transferring language skills through teaching English that should hopefully help them to secure a good job in the future.
Emma – Oyster
Here at Oyster, we make sure that local communities benefit directly from our volunteering projects, whether this be in teaching and childcare, or animal welfare. Have a look at our website to discover more about the Nepal teaching programme, or see what's on offer in Chile, Brazil, Laos, Thailand and South Africa, amongst other destinations.