Teach and Earn in China…My preconceptions of China and my current perceptions of China 3 months in!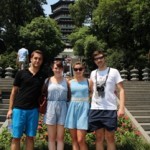 I am currently taking part in Oyster Worldwides' 'Teach and Earn in China' programme with my boyfriend (Matt) and two of our fellow friends. We all graduated from university this year and wanted to do something different, exciting and valuable…this project has ticked all these boxes and more.
Preconceptions vs perceptions…
Before I came to China everyone kept saying to me "you won't come back". Based on my preconceptions of China I thought this was nonsense, yet here I am 3 months in and making long-term plans. I'm not sure what it was that I was expecting to find when I arrived, but China isn't it. Yes there's pollution and it's crowded but in the city that I live in at least, it's not especially polluted and the majority of the time it's really not that crowded. Even the people are different to how I imagined. I rudely thought they'd mainly be tiny, pushy and be anti-foreigners. Yet you'll often find that Chinese people are lovely, gentle people who are fascinated by you. Their excitement is apparent when they meet you – especially if you attempt to speak Chinese. Also,  they're not that short!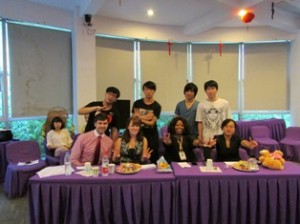 Teaching English in China…
The teaching side of things is also different to what I expected. I'm teaching an International Foundation Year to students hoping to go to top 50 Universities in the UK. The students come from very wealthy families and with most of them being only-children I was warned that they would be lazy and demanding, expecting everything to be handed to them on a plate without them having to lift a finger. Although this is true to a certain extent (they will do the bare minimum), the worst Chinese student is still probably the equivalent to one of the best English students. I don't necessarily mean this in terms of work but in level of respect for teachers. At first they tested the waters with not doing their homework, speaking Chinese and using their phones in class but when they realised it wouldn't be tolerated: switched-off phones started appearing on my desk before class and completed homework at the end of class, and not a peep of Chinese!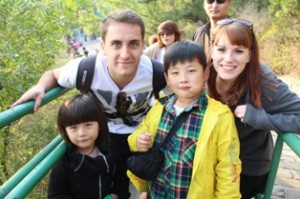 Accommodation…
Our accommodation is relatively similar to university halls although the room is a bit bigger. Two people share a room, there's two single beds, enough wardrobe space for two, two desks, a TV (all in Chinese though) and there's an en-suite bathroom. There's no kitchen on site, although there is a canteen at the school. We thought about moving out for a bit but it's far too convenient when you can just roll out of bed and walk down stairs to work! We're thinking about investing in a mini fridge so that we can occasionally eat dinner in. We've looked at food prices and it actually works out a lot cheaper to eat dinner out every night anyway and so it's almost a treat to eat in.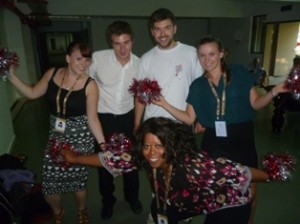 Mandarin…
We haven't been given any Mandarin lessons by the school yet, but will in the near future! We've picked up a lot of basic Mandarin as you need it in order to survive. We can direct taxis, ask for menus and the bill, ask the cost of something, count to 100, and we know a couple of food items, days of the week, months and basic pleasantries. Matt and I have decided to crack on and have started trying to teach ourselves. I've bought a couple of Chinese apps, and have been listening to a Chinese teaching podcast the last couple of weeks. I find myself understanding the odd word in a conversation so I suppose that's something!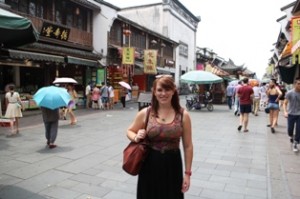 Opportunities and possibilities…
If I had to pin-point the reason that I love it here so much I think it would be that China excites me. There's so much to do with so many opportunities and possibilities. This month I visited an island off Shanghai for a long weekend, and visited Beijing for a week. I bought flights and coach tickets, did a 5 day tour, bought a ridiculous amount of souvenirs and still managed to save money despite only receiving 'probationary pay' last month. People often say that money goes a lot further in China and it's true. I try to imagine how much I could save if I didn't constantly find myself booking flights… Shanghai, Hong Kong and Xi'an are next I think!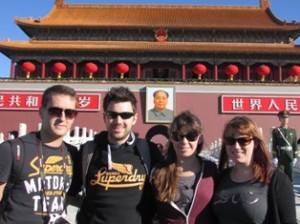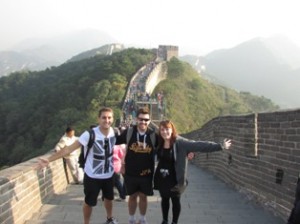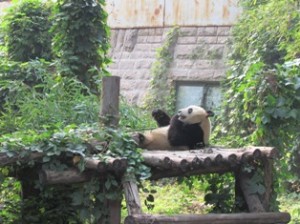 Follow this link to find out more about Oysters 'Teach and Earn in China' programme!